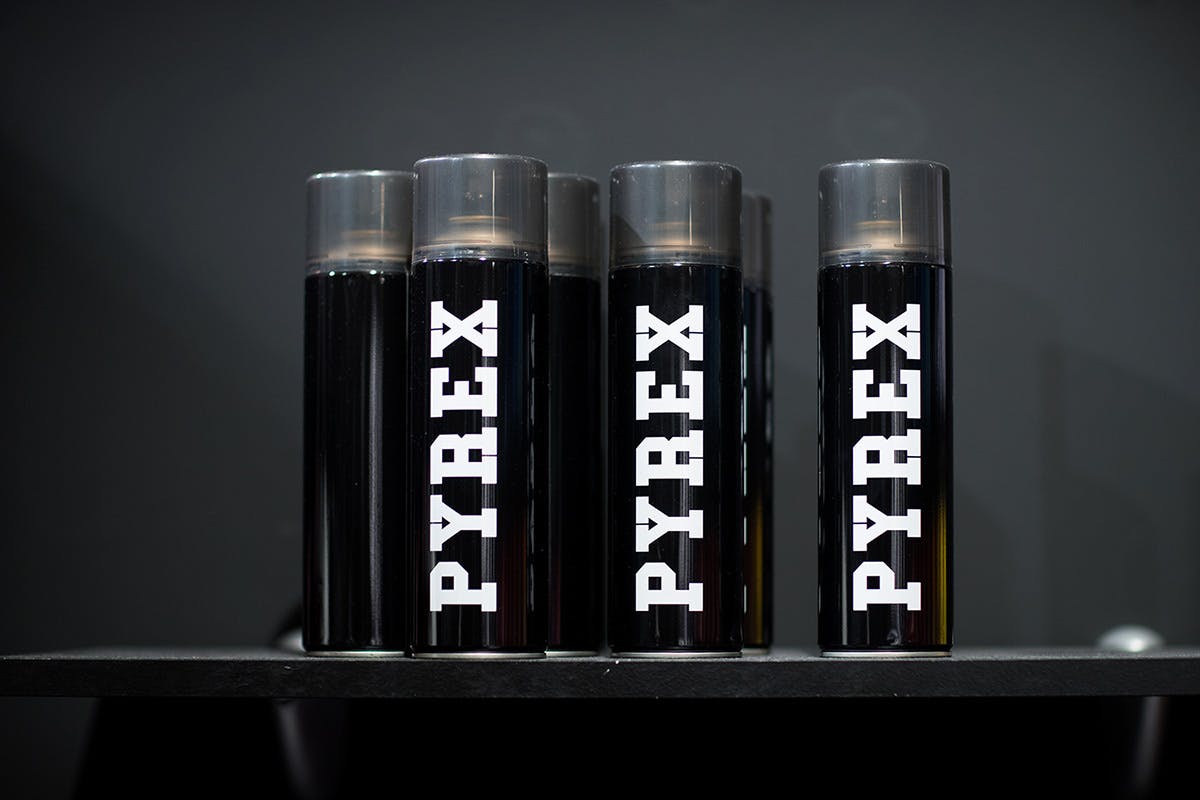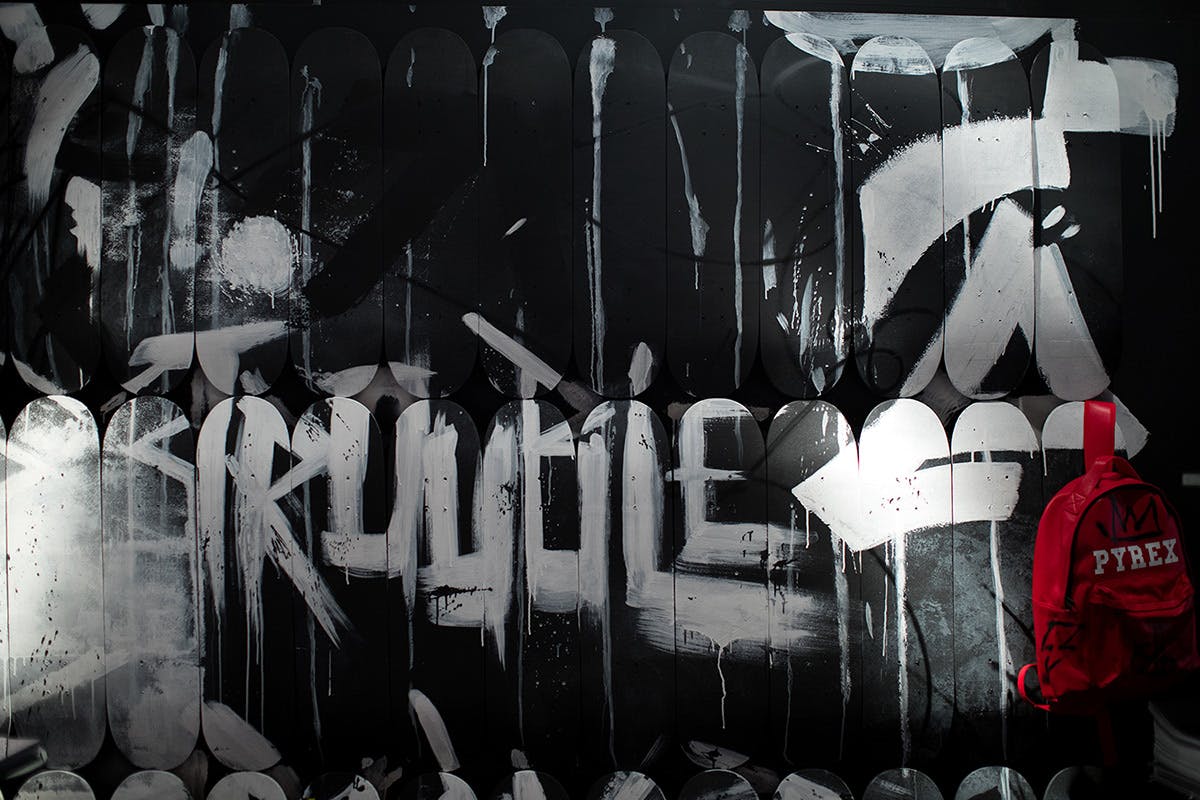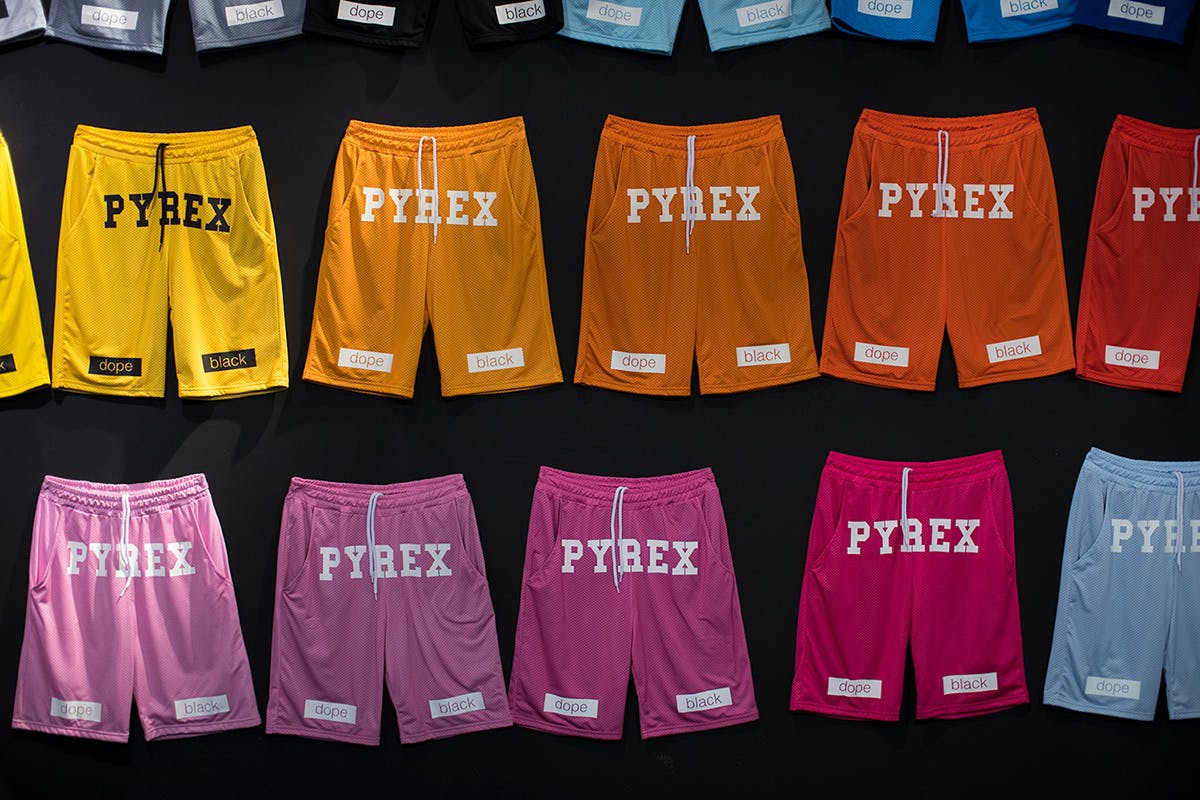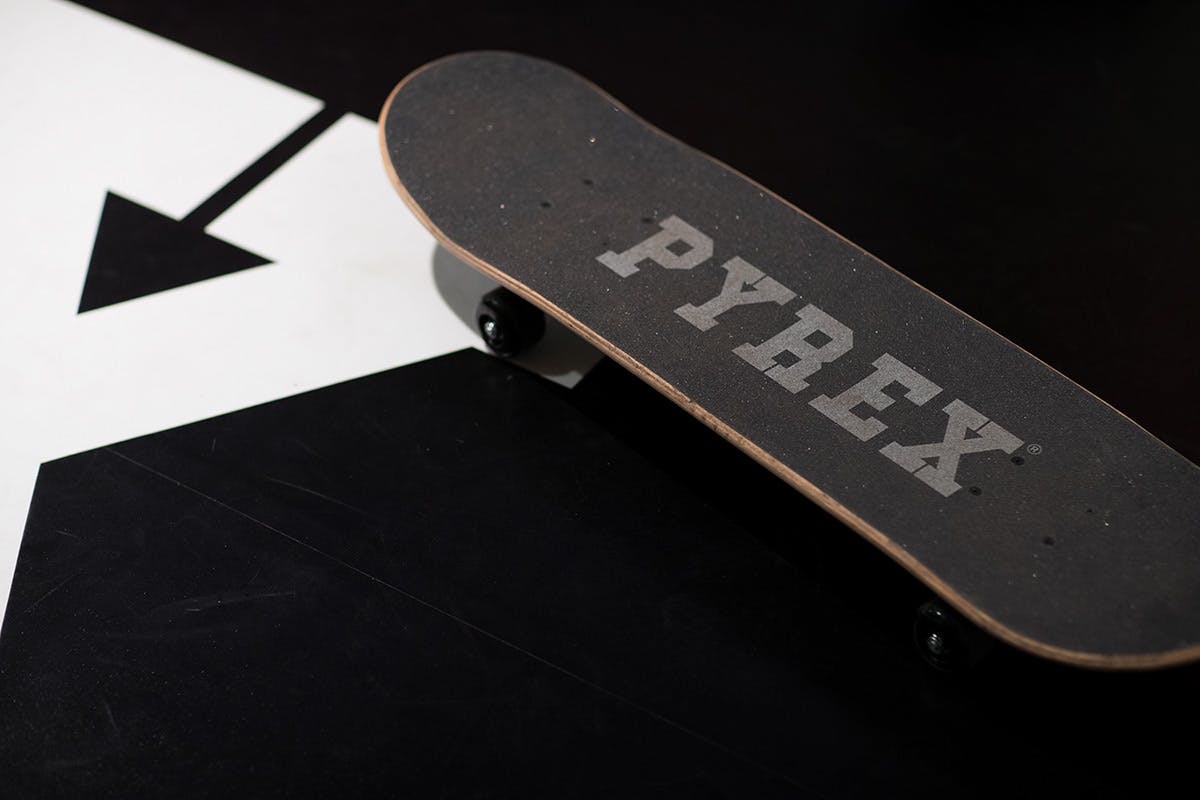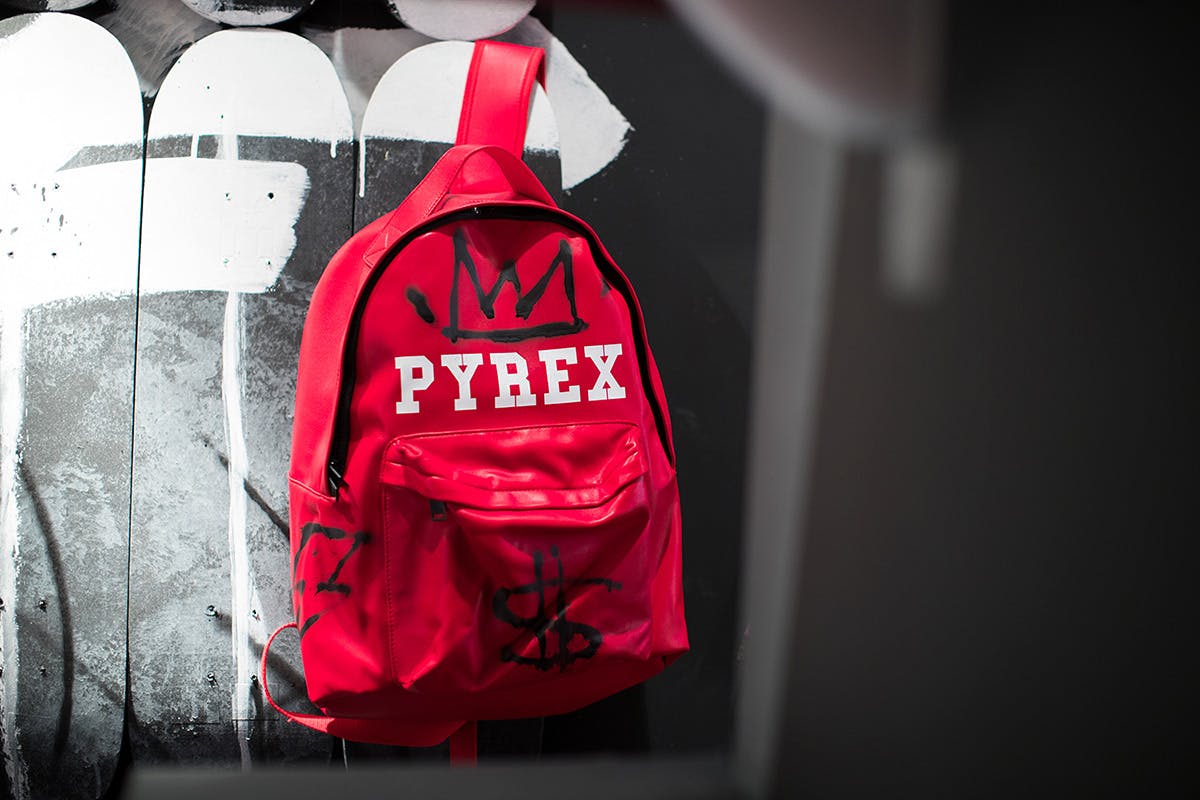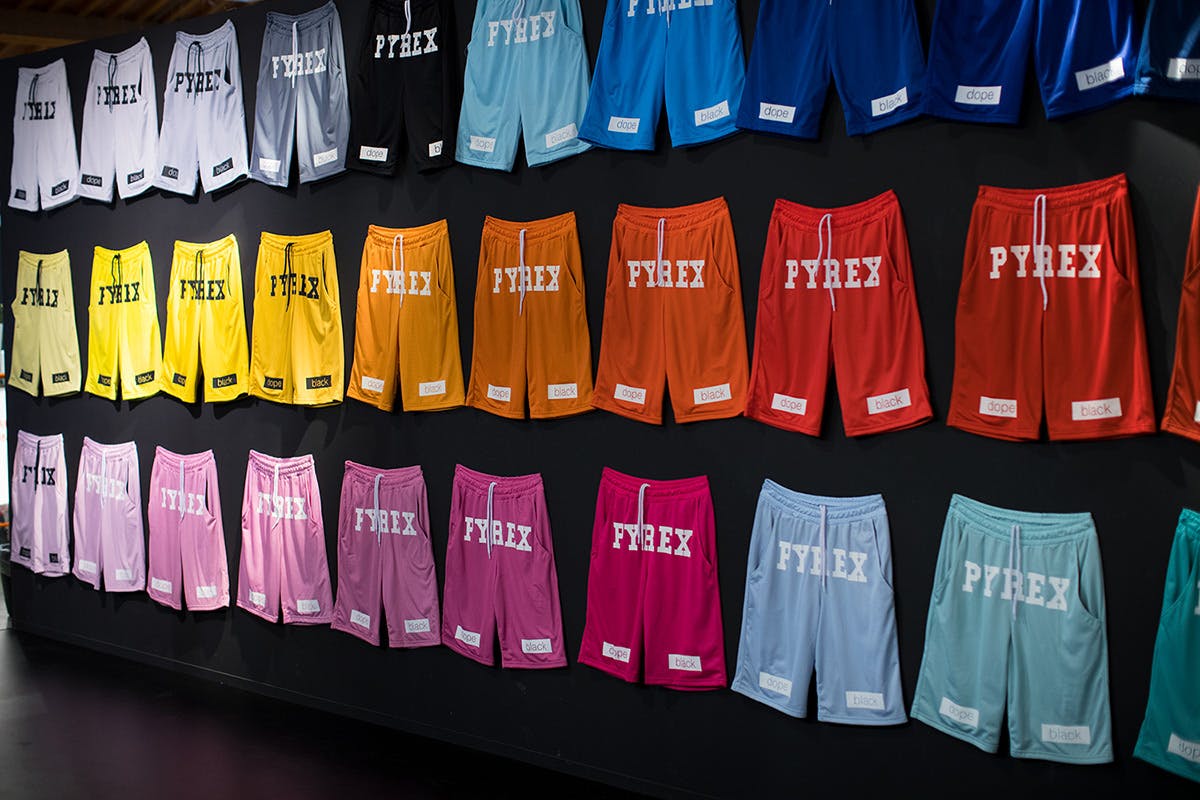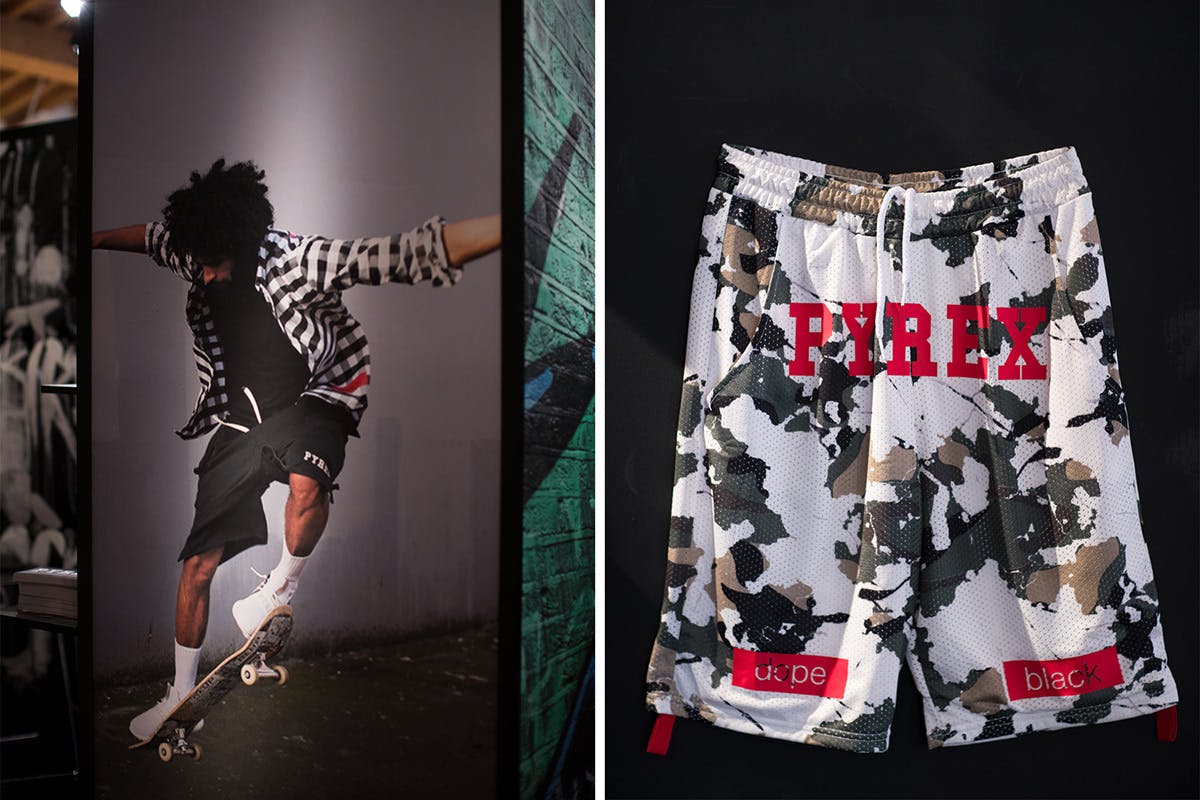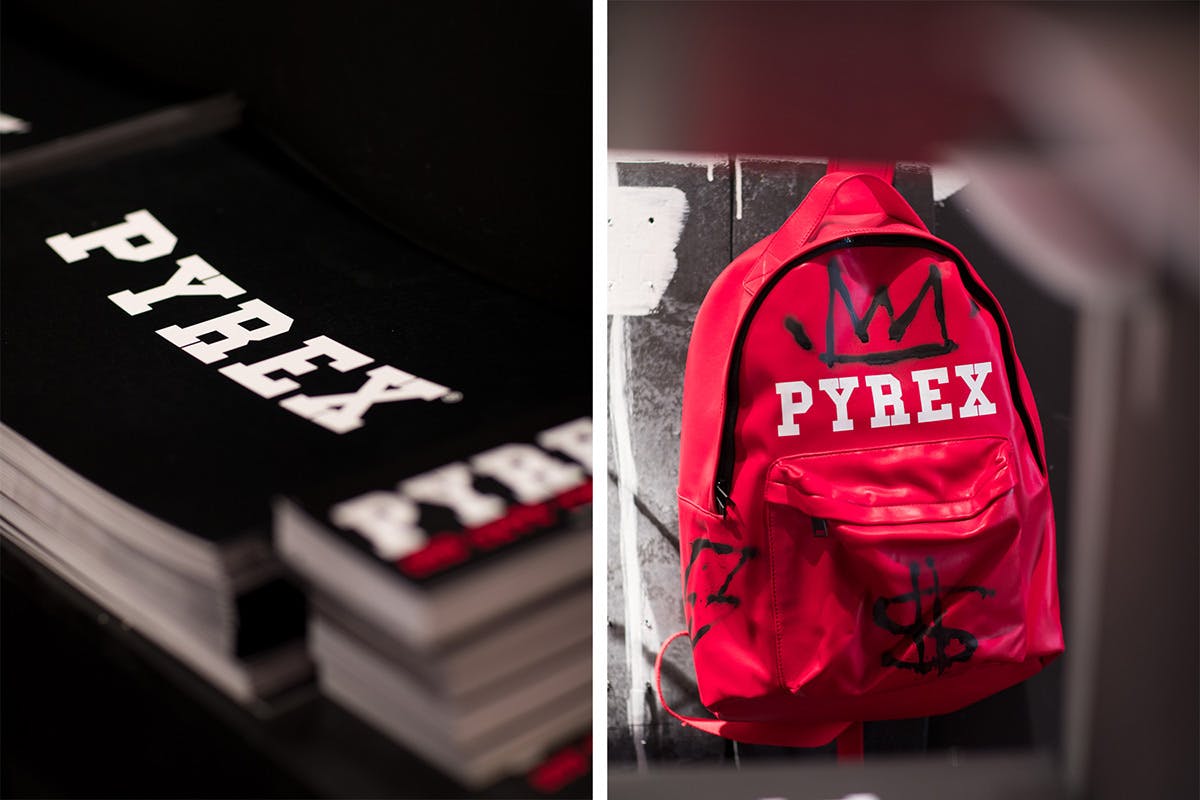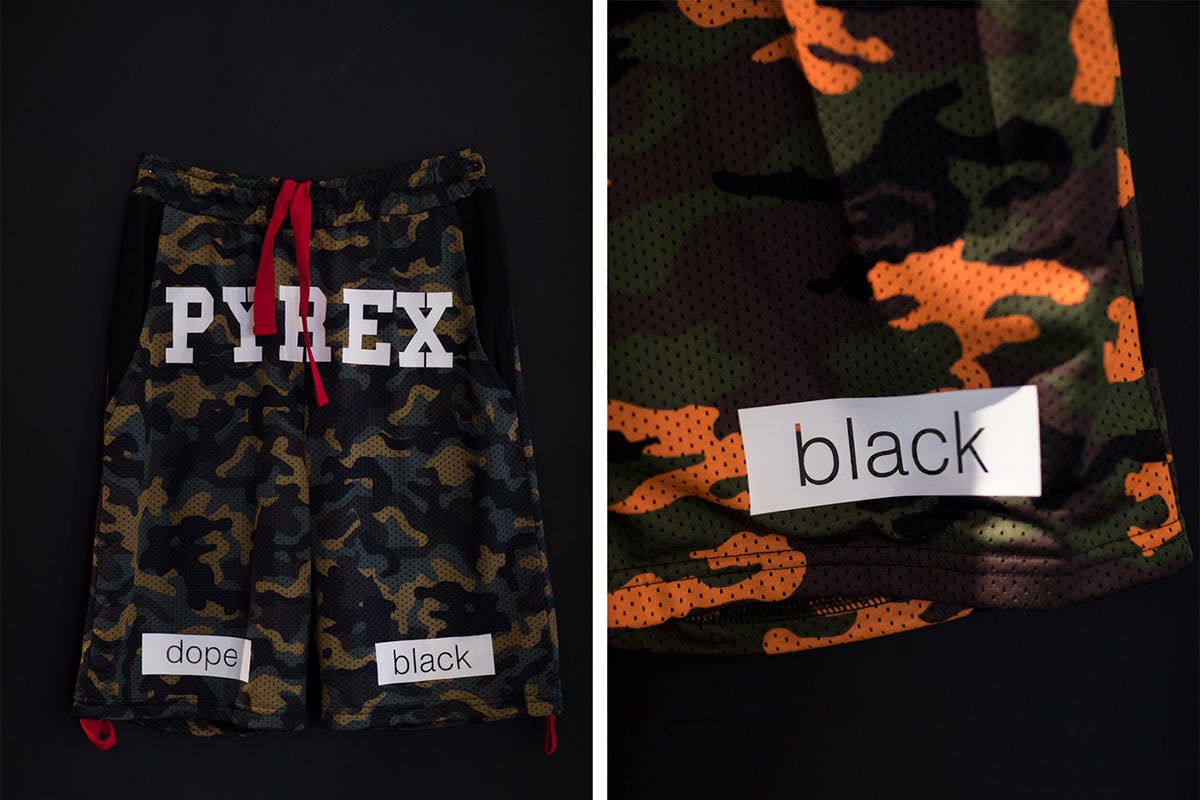 Remember Pyrex Vision? Back in 2012, Virgil Abloh made his first foray into high fashion, with a small collection of Champion tees, hoodies, basketball shorts, socks and flannel shirts, plastered in collegiate lettering and Renaissance artwork. Considering he was using low-cost blanks, Abloh charged astronomical prices, and Pyrex Vision's flannel shirting became infamous when it later emerged (via Highsnobiety's own Jian DeLeon, back in his Complex days) that Virgil was just slapping his logo onto old Ralph Lauren shirts and charging $550 for the pleasure.
Virgil would later shut the brand down, and link with New Guards Group, a crew of Italian clothing moguls, to start OFF-WHITE. Virgil's latest venture picks up where Pyrex left off, and is sold at pretty much every luxury retailer on planet Earth.
OFF-WHITE just showed its SS18 collection at Pitti Uomo in Florence, one of the menswear industry's biggest trade shows. Take a walk around the many, many halls at Pitti, and you'll see all sorts of brands, but one stall, housed in the so-called "Urban Panorama" section, stood out among the heritage workwear, Italian tailoring and mass-market streetwear.
Meet the ironically-named Pyrex Original. This Italian brand makes clothing that looks almost identical to Virgil's first venture, right down to the socks. Not only that, they've added to the collection — you can now buy Pyrex-branded sneakers, backpacks and even cans of spray paint (!).
Head over to Pyrex Original's website to take a look for yourself.
Although the brand looks almost identical to Virgil's creation, its owners insist that they've owned the rights to their designs for four years.
Last year, NSS magazine reported on the "legal fake" Supreme gear that was being produced in Italy, and suggested that such copies were legal due to loopholes in the country's copyright laws. We're not lawyers, but we imagine that as Pyrex Vision produced only one collection, it's unlikely Virgil ever bothered trademarking it — which would explain how Pyrex Original can sell its stuff through completely legit channels. That's just our guess, though.
We reached out to Pyrex Original's owners, but they have so far not responded to our requests for an interview.