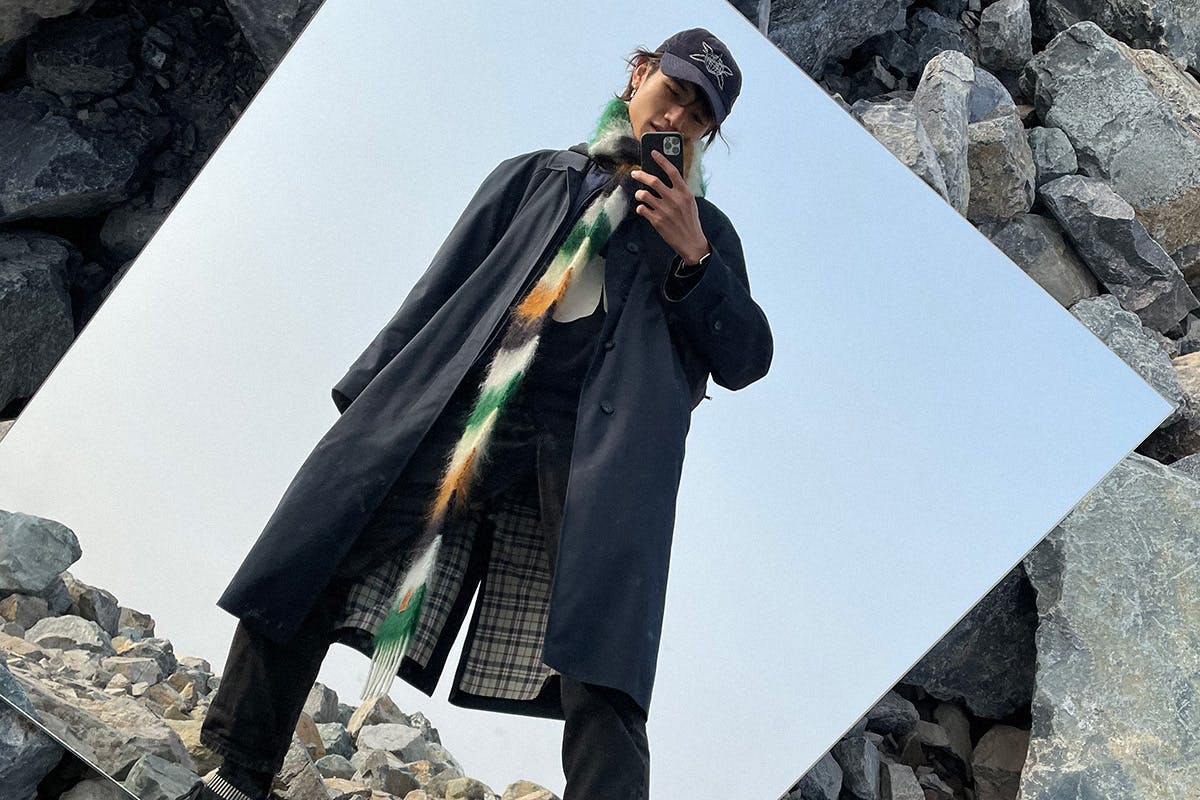 Our latest research, presented in the The New Key Opinion Leader is Here report evaluates how a new generation of Chinese Key Opinion Leaders (KOLs) are growing up on a different set of platforms and changing the rules of influencer marketing. We call them Cultural Opinion Leaders (COLs). Driven by Gen Z culture, COLs will set the tone going forward for how brands navigate influence in China and beyond. 
China's Gen Z luxury consumers have grown up in an entirely different cultural context than older generations. For starters, they grew up in a media ecosystem dominated by the influencer economy. At an estimated size of $242 billion, Chinese influencers drive 10 times the size of social commerce (sales made on a social media platform or directly via an influencer) compared to the US.
While growing, the next generation of China-based shoppers are increasingly tired of consuming cookie-cutter content from the same roster of fashion Key Opinion Leaders (KOLs) that fashion brands typically work with. Through data compiled from TD Reply, we've found that traditional KOL marketing is driving less engagement over time. When we indexed the engagement rates of the top 50 traditional KOLs over the past 18 months, we found either stagnating or declining engagement rates for platforms including Weibo, WeChat, and Douyin.
To fully understand what drives cultural credibility for today's Gen Z Chinese luxury consumer, and what the next generation of influencers in the country will be like, we naturally gravitated to Bohan Qiu. As the founder of Shanghai-based creative and communications agency BOH PROJECT, Qiu has worked with some of the world's leading international fashion brands, including Calvin Klein, Amiri, and Mr. Porter, as well as native emerging talent such as Windowsen, RUI, and XIMONLEE.
Speaking to Highsnobiety, Qiu explains why the next generation of opinion leaders in China will need to have a meaningful opinion in order to engage with and cultivate their communities.
Tony Wang: Hi Bohan, I was wondering how has the criteria for selecting KOLs changed for you?
Bohan Qiu: KOL marketing has gotten to the point where it's clear to all brands that they need to leverage KOLs to succeed in the market. But that saturation has also resulted in brands just copying each other's playbooks, doing the same things with the same people over and over. It's gotten a little boring and the consumer can definitely pick up on that. So for me, one key focus is looking for new talent, new key opinion leaders [COLs] or consumers that aren't generic. The need to have a real point of view that makes them authentic.
What are some key differences between KOLs in China versus influencers in the West?
There's more fragmentation of influencer types in China. Sure, an Instagram influencer is different from a Twitter influencer, but there's a greater split of KOL categories in China, driven largely by the platforms themselves. The type of content, audience, and community are driven by the platform. For example, you have an entire class of KOLs that just livestream for platforms like Taobao and TMall, who are very different from the KOLs that are popular on Weibo who focus on long-form written commentary. KOLs that grow large on, say, Weibo typically aren't large on Little Red Book, and vice versa.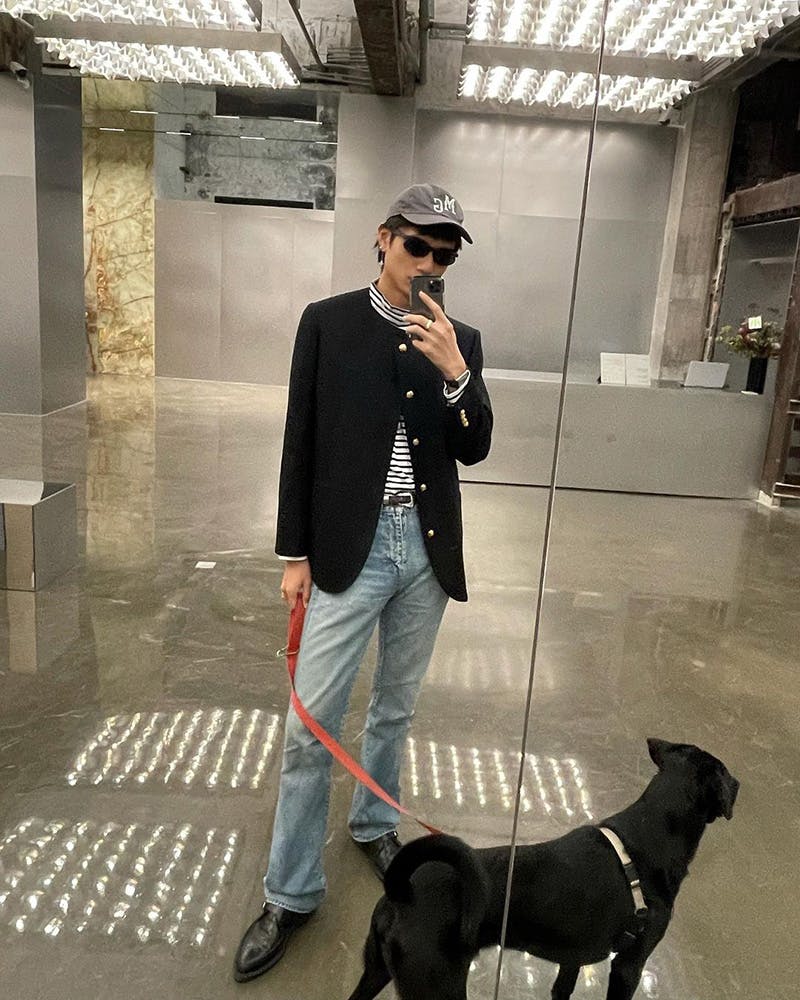 Tell me more about what social media apps are popular nowadays for Gen Z cultural KOLs in China?
Weibo has become far less relevant for a Gen Z cultural KOL. Sure, us post-1995 kids still use it and it's great for national news and celebrity gossip, but it's not where we go to discover culture and connect with a like-minded community. From what I've seen, engagement on Weibo is getting lower and lower, and other than the original KOLs that got their start on Weibo, it's not where younger KOLs are getting traction. Gen Z kids are now moving to Little Red Book, Bilibili, or Douyin (TikTok). Though I'll say that while TikTok in the West is much more culturally generative, in China it has a broader, more mass market audience with lots of people from Tier 2 and 3 cities. It's not as trend-setting as it is in the West.
It seems like it's the platform that dictates, or at least heavily informs, how the KOL ecosystem evolves.
Little Red Book's algorithm is interesting because it's less focused on privileging content from people with the most followers, but instead focused on trying to show you the content it thinks you'll engage with the most. The algorithm is what allows younger and newer KOLs to get discovered and grow a following over time, whereas platforms like Weibo are much more reach driven, so it's a bit of a winner-takes-all situation.
What are some of the misconceptions about working with KOLs in China?
Having also worked in the West, one misconception that brands assume also carries over in China from their experience dealing with influencers in the West is that being an influencer is both a passion and profession. In the West, influencers that genuinely love a brand might be willing to post about it for free. However, this isn't the case in China, in which the KOL profession is more commercialized. In China, you have to gift or pay them to post about you — in some ways, KOLs are so spoiled, with brands constantly gifting them, even if gifting doesn't promise coverage.
Most KOLs have business managers who are entirely bottom line focused, and many will be part of a multi-channel network (MCN) — KOL incubators that recruit, train, and promote KOLs in exchange for a cut of their earnings — so they don't even fully control their own name and image. These managers are like ice-cold robots, looking at the amount of available inventory for sponsorship and trying to optimize for their return. Given the limited supply of posts and extreme demand for it from both international and domestic brands, it's hard for them to justify why a KOL should post for free when they can get another brand to pay for it.
Can you name an example?
One of my friends is a well-followed KOL. She was recently invited to attend the Bottega Veneta show and wanted to attend because she's a fan of the brand. However, her manager didn't allow her to attend, saying it wouldn't be good to set a precedent of attending a show for free. In some ways, this is a toxic side of the hyper-commercialization of the KOL ecosystem, where influencers aren't even allowed to express their own genuine passions and interests when it involves another brand.
So what makes Gen Z KOLs different?
The next generation of KOLs in China will be more diverse. Many of them might not even talk a lot about fashion, even if they end up being tapped by fashion brands. They'll be more daring, more willing to show an uglier, more raw side to their lives to be real with their fans.
What's shaping how Gen Z cultural consumers perceive the world?
For many Gen Z KOLs, they'll be part of a larger global creative community, even if the Internet in China is a semi-closed system. Many of them will have studied abroad — for example, Little Red Book was popular amongst Chinese students living in the West to share information and resell products they bought overseas. In China, there's a social cachet attached to being able to study or live abroad as they are generally assumed to be more affluent, sophisticated, and educated.
I'd also say that national pride is an important social factor for how Gen Z perceives culture. I was born in 1994; we looked at Hong Kong and would say they had better stuff. But then, as we grew up and brands came into the country, we had a huge wave of Chinese designers gaining international attention. For kids born later on, they don't see the difference between Western-made versus Chinese-made, from a quality perspective. How Gen Z perceive things is totally different: they put Angel Chen and Marine Serre in the same category. Our generation wants to support local brands more than the previous generation.
For access to the complete report and to enroll in a 10-day email series breaking down key findings, sign up here.