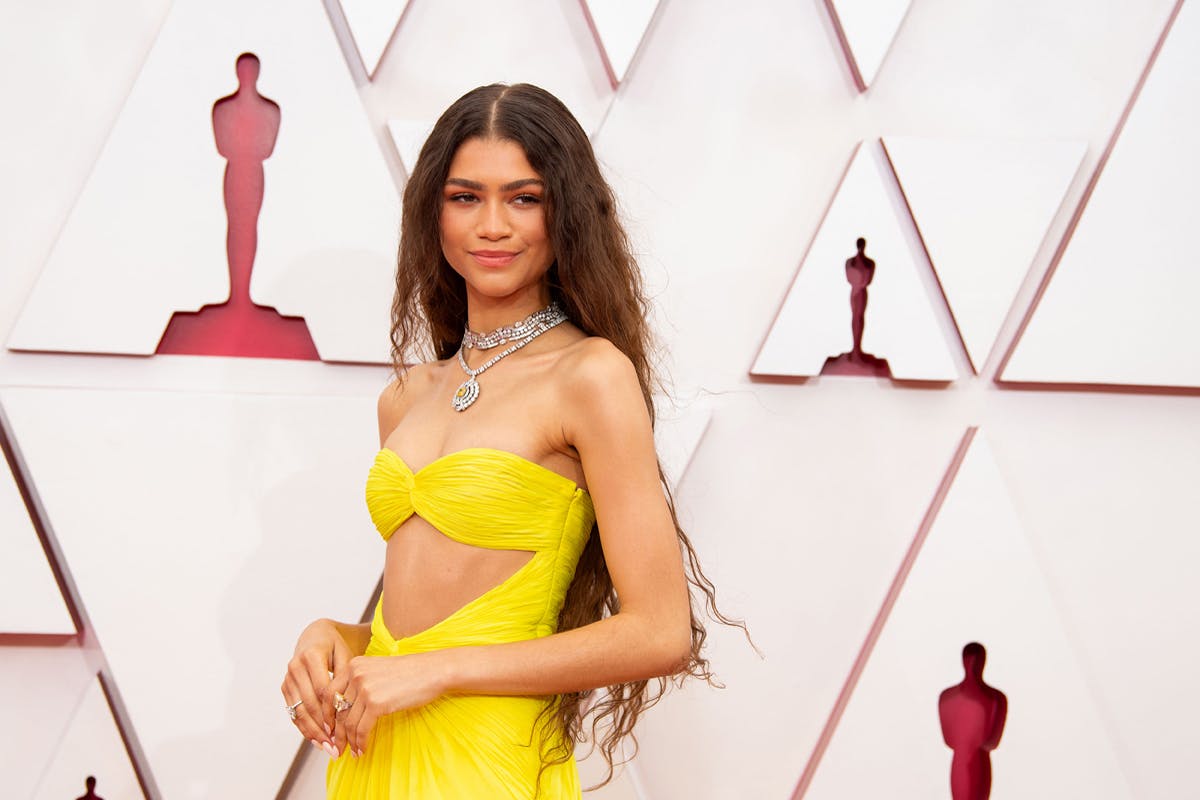 Is there really such thing as too much Zendaya? I doubt it. Well, Valentino's latest collaboration is making it easier to get more Zendaya outside of her screen time on Euphoria.
Valentino and An Art App teamed up for a Zendaya-immersed experience through the "widest deployment of metaverse media in fashion to date."
Through An Art App and its augmented reality technologies, the Pierpaolo Piccioli-led fashion house is bringing its "Rendez-Vous" campaign, starring the Emmy award-winning actress, to your fingertips.
Anywhere you go at anytime time of the day, you can witness fashion Zendaya in full effect, strutting the streets in billowing Valentino looks.
Like most AR apps (remember the Pokémon GO days), the latest Valentino experience is no different, with the label's campaign moving wherever you point your camera.
You can also share screenshots of your experience. You may want to keep that memory of your walk through the park or shopping spree with Zendaya.
Living up to her 2021 CFDA title, Zendaya is truthfully a fashion icon, constantly turning heads with her captivating red carpet moments and campaigns like her latest with Valentino. Not to mention, it's safe to say she's clearly up for her next Emmy after her performance in the second season of Euphoria.
Topped off with a comic's dream of a real-life Mary Jane and Spider-Man romance with Tom Holland, Zendaya can do no wrong; she's really that girl, simply put (I don't make the rules here).
While you wait for the highly-anticipated season finale of Euphoria, you can take a day trip with Zendaya through the Valentino x An Art App collab, available on both iOS and Android.