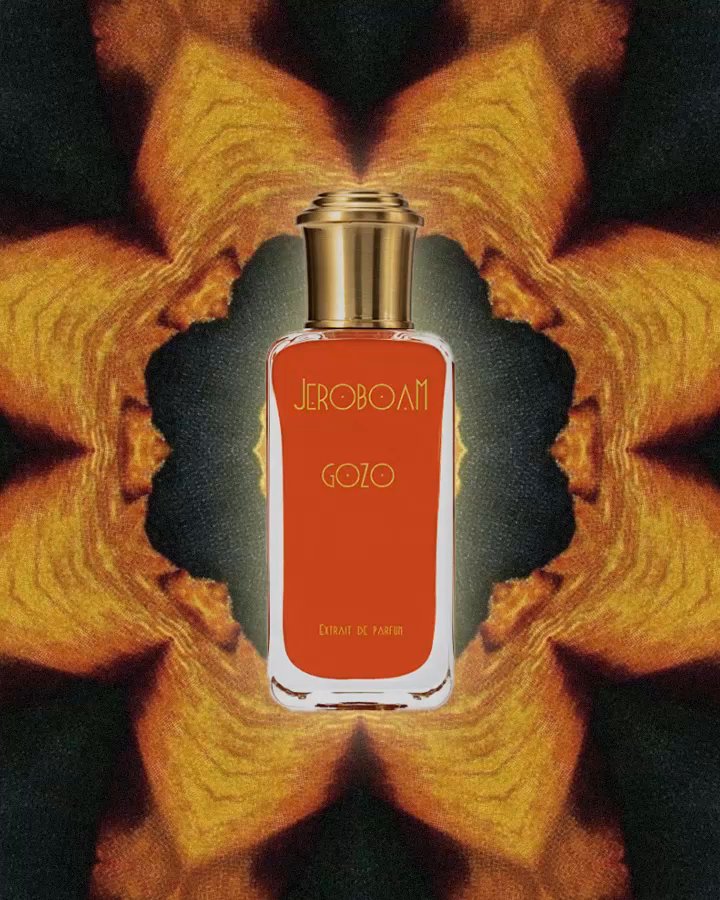 From the desk of Highsnobiety Editor-in-Chief Thom Bettridge, The Materialist is an editor's letter in the form of a treasure hunt. Its mission: to look closer at the products that fascinate us as a way to better understand ourselves and our world — or just to find better stuff. For this special FRONTPAGE edition, we're taking a deep dive into fragrances.
For decades, the world of marketing has accidentally conspired to turn young men off of fragrance.
As a child of the Y2K era, I was introduced to the concept of cologne through the frosted blue abs of Jean Paul Gaultier's bottle for Le Male. Furthermore, my eardrums will forever be stained by the voice of a phone sex operator moaning "Look at that bod" over a popular and oft-maligned 15-second ad for a product called Bod Man Body Spray. And sometime during my elementary school career, a demented soul invented a thing called Axe. (An aside, but shout out to Axe for disowning whoever took their body spray with them into the US Capitol raid.)
Flash forward to 2021, and cultural evolution in men's fragrance space has been minimal to nonexistent. Johnny Depp and Dior's quest to make the most racist commercial of all time might be behind us, but even the luxury end of the pour homme world still seems made for a spectrum of humanity that starts with James Bond and ends with Pauly D. Aftershave. Muscles. Warfare. Suits. Barbershops. Dark blue packaging. The mental universe of cologne marketing embodies everything tragic and obsolete about being a man.
I needed to get introduced to perfume — in particular, the lively and unisex scene of niche perfumers — in order to truly understand the magic of fragrance. With the help of olfactory aesthetes in my life, I learned the joys of reeking like a fist full of jasmine. I embraced traces of roses and oud and peppercorns and the other mysterious aromas that ran around corners in my mind as I tried to identify them. And I walked to bodegas smelling like rare species of tree.
During quarantine, I set off down a deeper and more spiraling rabbit hole, sniffing and wear-testing the nearly 200 perfumes that went into the making of this review. Cloistered in my home office, searching for base notes in my mind's eye, it came into focus that perfume is not inherently social. To smell good around others is a worthwhile endeavor, but the real fun of fragrance comes with using it as a form of mental travel, to the kinds of faraway places, people, and memories that are uniquely evoked by the olfactory senses.
So, without further ado, here are the finest fruits of my voyage, arranged across the traditional scent-wheel categories of Green, Woody, Spicy-slash-Amber, and Floral.
GREEN
This Is Actually "Cologne"
Although the word "cologne" is used colloquially as a stand-in for male fragrances, Eau de Cologne refers to a citrusy genre of fragrances that are often very light in touch. Some say citrus perfumes remind them of cleaning products, but for me, their overwhelming sense of post-showerness is exactly why I enjoy them. Chanel's Eau de Cologne is an old standby of mine that I highly recommend for the cologne novice, but Bigarade Concentree steps to the table with something much more complicated, with dry wood notes and heavy traces of rind.
Citrus Xanax
In the making of this story, I received an education on the power of the discovery set, which for a moderate price can provide a scent explorer enough ammo to rock each fragrance from a perfumer's line for about five to seven days. Anima Vinci's was a particularly delightful find, featuring curveballs like the sesame seed inspired Sesame Chan and Wood of Life, which stars Palo Santo and a wood called Piri-Piri. Of the lot, Neroli Wisdom — with its bitter, almost metallic hits of orange blossom extract — has a relaxing, aroma-therapy-like effect that has landed it in my permanent rotation.
Grass Bomb
Upon first wearing this scent, I scribbled the following notes: "Frisée salad. Fresh cut roquet court. Dr. Brown's Cel-Ray soda. Dirt in a good way." Proof-positive of how far the seemingly one-dimensional category of green fragrances can travel into strange, vegetal territory.
Imaginary Authors is one of a handful of niche perfumers that uses literary references to describe and name its fragrances — interesting, right? The Soft Lawn is named for Claude LeCoq's Ivy League coming-of-age novel of the same name.
A Second Diptyque
Recommending Diptyque is a bit like saying your favorite band is the Beatles, but this fragrance by Olivia Giacobetti (her iris hand cream for Frédéric Malle comes highly recommended) that distills the essence of fig is a low-key banger. Make sure to get it in the roll out format, which is portable, affordable, and somehow better at capturing the dewey sweetness of fig than the spray-on Eau de Parfum.
WOODY
Into the Woods
I know I spent my introduction dunking on Jean Paul Gaultier's Le Male, but bottle aside, it's undeniably iconic and a testament to the genius of Francis Kurkdjian, who designed it at age 26. Founded in 2009, Kurkdjian's own perfume company is known for its hyper-minimal bottles with brushed metal tops, a detail inspired by the zinc roofs of Parisian buildings.
One half of a unisex duo of perfumes, Gentle Fluidity Silver Edition is another baby step away from the green zone and into the woods. With top notes of ginny juniper berries, Silver's base of dry cedar and spice cuts through the noise like a splash of carbonated tonic. Much like Eau de Cologne, it's the kind of light fragrance that you can spend a summer bathing yourself in.
Hardcore Petrichor
(Available at 3 Merchants)
(Available at 3 Merchants)
Not to be confused with the incredibly popular Diptyque candle, Baie 19 is the newest addition to the Le Labo Eau de Parfum line. Some hypothesize its birth is a response to the cult popularity of Le Labo's Tokyo city fragrance Gaiac 10, a similarly complex, petrichor fragrance that is only available worldwide every September.
Baie is defined by its overarching and mysterious wetness, which pervades through juniper berry top notes, layers of leafy greens, and a spicy wooden base. It might not be attractive to describe a fragrance as smelling "damp," but if you smell it, you'll get it and you'll like it.
Expensive Forest
Loewe 001 Man Eau de Parfum
(Available at 2 Merchants)
(Available at 2 Merchants)
"I have always been very influenced by objects," Jonathan Anderson once said in an interview with Jack Self that has long served as a Materialist anthem. "I will never forget the first time I went to Ibiza and looked in a shop window, and it was the beginning of the world."
I have always thought of Anderson's work at Loewe as being a quest to create gear for the ultimate beach town gift shop, and this perfume provides a scent-track to this idea. Its presence on the skin, powered by sandalwood and other harder to identify variants of tree, is reminiscent of the sun-bleached wooden siding of a beach bungalow in Amagansett or Fire Island. In my notes, I find just two words: "expensive forest."
Comparing 001 Man to even Baie 19, it is interesting to note how "dryness" can also be captured as a smell. The arid aroma of this cologne on the skin gives way to spice cabinet scents like cinnamon or cardamom, a profile much different than something more green and alive.
Medici Realness
Smelling this perfume named for the famous bridge in Florence is an experience akin to sticking one's head inside a very old chest of drawers. While dry like the Loewe, it holds onto many more secrets. Flowers make an appearance. Vetiver. Obviously, cedar. There are hints of frankincense, or maybe myrrh, I've never been able to keep track of which is which.
Sad Boy, Tailored Shirt
Smelling like a fresh white shirt is a scent metaphor that I normally associate with an Eau de Cologne like Bigarade Concentree, but according to the famous Neapolitan shirtmaker Borrelli, button-downs have a lot more going on beneath the surface. The most seemingly simple edition in the brand's line of fragrances named after fabrics — Cashmere and Vicuña Wool being two other good ones — Cotton is a moody anthem that opens like a fresh scent but immediately descends somewhere murkier, with woodiness, rose, some spice, and a luxurious finish of sweet amber.
Woody fragrances are sometimes associated with being the kind of grown-up gent who owns sandalwood shaving cream, but Cotton is where that generalization really unravels. Its forward-facing masculinity mixed with its emo, you'll-never-know-the-real-me energy is the perfume version of listening to a Lil Uzi verse.
SPICY-SLASH-AMBER
Let's Get Weird
On most scent wheels, this zone is labelled "Oriental," but since even typing that word in scare quotes makes me feel like a 500-year-old bigot, let's go with "Spicy-Slash-Amber."
Pierre Guillaume's Dhjenne is a heavy hitter, showing off the glory of an indie perfume house that is talented at sourcing ingredients. Have you ever heard of blond leather, or gray lavender? Me neither, but both are in this fragrance.
When I first smelled Dhjenne, I was reminded of two formative experiences: 1) One of the first fragrances I ever owned, a heavy and over-sexed amber called M7, which came out during Tom Ford's days at Yves Saint Laurent, and 2) A mysterious black walnut cured in spices and honey, which I ate, shell and all, at a restaurant on the Asian bank of Istanbul.
Let's Go There
Remember when I said that niche perfumers are into floral prose? Check out this product copy for Plume Impression's Dualité Magnifique: "It's Carnival in Venice and everybody is invited. Streets are buzzing full of life, elusive shapes appearing here and there. Gently I get ushered through the cracks of time soaking up this vibrant scene. Masks of extraordinary luxury paired with glamorous hosts engage in secret plays. Drawn in by this illustrious scene, a luxurious scent captures my attention."
In the spirit of its name, Dualité Magnifique is centered on the contrast between leather notes of oud and the fresh scent of rose, a combo that also makes an appearance in Frédéric Malle's Rose & Cuir. I can't say enough about how much I love smelling like flowers — I'll try to, further down — and this scent speaks to how complex florals can be in context.
Perfume with the Hearts
(Available at 2 Merchants)
(Available at 2 Merchants)
I tend to be skeptical of fragrances from fashion houses, but the world owes a debt to Comme des Garçons for teaching the masses how to get weird with their smell game. 1999's Comme des Garçons 2, which combined magnolia with ink and patchouli, is an essentially popular and notable example of this pioneering olfactory spirit. CDG's latest offering is an appreciation course on the splendor of spice, with strong peppercorn notes that dance across a more heady and aromatic base.
YOLO
I'm of the belief that Jeroboam makes the best-looking perfume bottles in the game, and Gozo's in particular comes in traffic-cone orange, which happens to be my favorite color. Perhaps this is why my partner bought it for me as souvenir during the last pre-Covid Paris Fashion Week.
Some reviews describe Gozo as an aromatic fragrance, others as a floral, but I would file it under "Experts Only," or "Surrealist." It is powered by a strangely compelling sweetness — not amber, nor vanilla — that smells like raspberry but is probably a flower I don't recognize. Aromatics like saffron and patchouli simmer underneath it all, adding to the mystery.
The Green Fairy
This might be an even better example of what Surrealist perfume smells like.
Masque Milano is a cult perfume brand that reminds me a lot of the 1990s' theater-geek antics of designers like John Galliano and Thierry Mugler. Its range, which includes another delightful and bizarre fragrance called Times Square, is organized as scenes in an olfactory opera.
Billed as Act III, Scene ii, Romanza is clearly where the drama turns dark. According to its designer notes, the fragrance is inspired by absinthe tripping, and you can catch this vibe from the hints of cigarettes, alcohol, spicy patchouli, and lily-like florals. It's Midnight in Paris without the Owen Wilson.
FLORAL
The Flower Guy Starter Pack
Powdery flowers is a scent profile that we've been trained to associate with granny perfumes, but in order to free oneself from the shackles of the pour homme universe, one must go there and one must commit. Luckily for the flower-curious, perfumers like Naomi Goodsir are making iris- and violet-led perfumes that turn up with hits of tobacco and a smokiness that is reminiscent of a mouthful of peaty scotch.
For the Foyer of the Opera
Once you've wrapped your head around the floweriness of Iris Cendré, Arquiste's Boutonniere No. 7 — with its bombastic doses of Bergamot and Gardenia — is the final boss. I adore Arquiste for their spherical bottles that feel delightfully heavy when resting in one's hand. And with Boutonniere No. 7, they deliver on a highly quotable piece of literary product copy: "May 1899, Foyer of the Opéra-Comique, Paris. During the Opera's intermission, a group of seven young men gathers at the Grand Foyer in search of new flirtations. Women of all sorts are lured in by the crisp, green scent of the men's gardenia boutonnieres, enlivened with the bergamot and lavender colognes they wear. As they draw closer, the 'Opera Flower' exudes its elegant masculinity, the last breath of a bloom sacrificed on a black-tie lapel."
The Pour Homme Exception
(Available at 2 Merchants)
(Available at 2 Merchants)
The unrepentant hijacking of my partner's bottle of Francis Kurkdjian's A La Rose, which I detailed in the first-ever edition of The Materialist, was a key a-ha moment in my journey out of the pour homme hellscape of cologne culture. I was therefore both skeptical and excited when the house released a men's version of the fragrance: it was destined to be very good, but it would also likely foil my journey to convince every guy in my life to buy the baby-pink-on-gold original.
And the men's remix is indeed really good — achieving its "manliness" by adding amber and woody notes. In this sense, it is reminiscent of the aromatic-on-rose combo that I love so much about Dualité Magnifique, but with a lot more rose and a lot more balance. It's a pour homme I can get down with, because I guess all journeys have to end where they started.
The End
In one of my favorite book endings, Hunter S. Thompson closes Hell's Angels with a description of what it's like to actually ride a motorcycle. So, at the end of this journey, with my rose-heavy final (and probably favorite) recommendation, I would like to leave you with a description of what it's like to smell like roses.
You spray it on your wrists. On that part of your neck just above your shirt. You also spray on your shirt, so you can learn what it smells like there, too. It begins disappearing the second it touches you, making you chase it when you search for it again. It's sour sometimes. Or heady. It can sometimes smell like sweat. When you leave the house, it's gone, like a plume of smoke. You'll go about your day, but at some point, it will find you again. It smells like roses. You smell like roses.
I'd like to give a special thanks to Mindy from the New York retail lab Perfumarie, who provided many of the samples and much of the knowledge that went into this story.