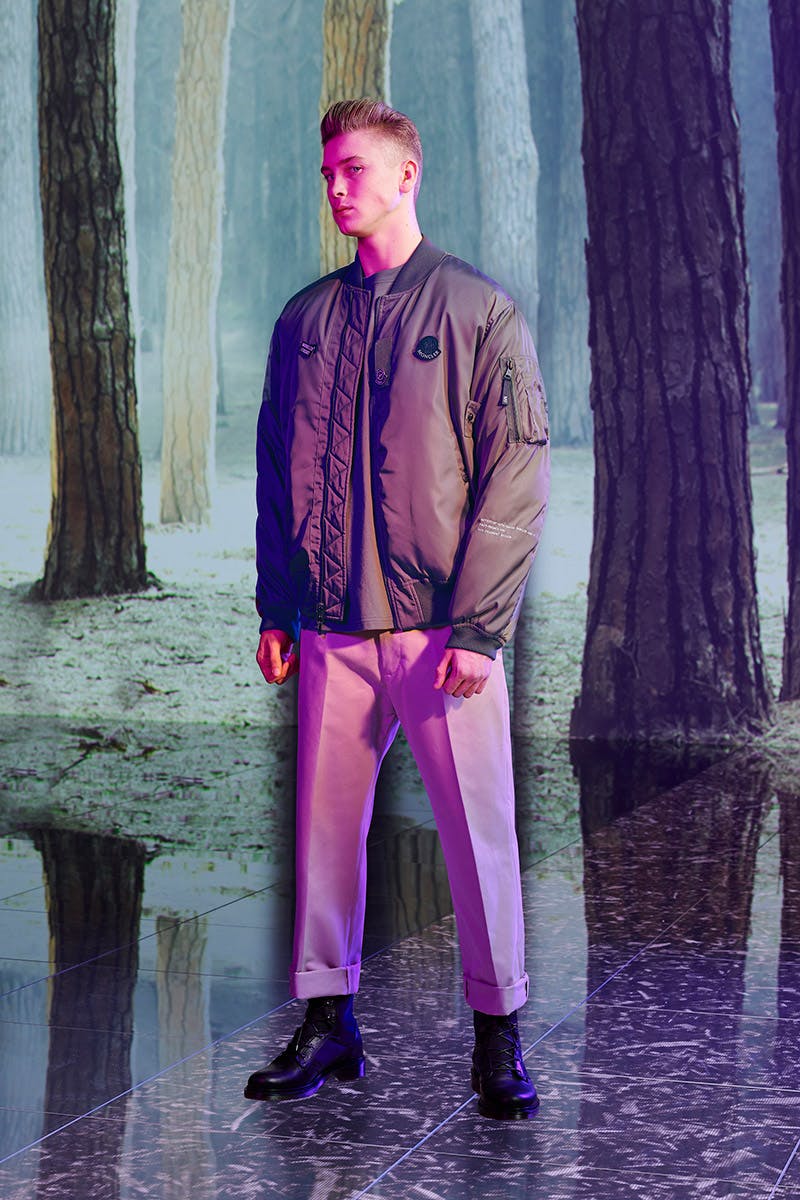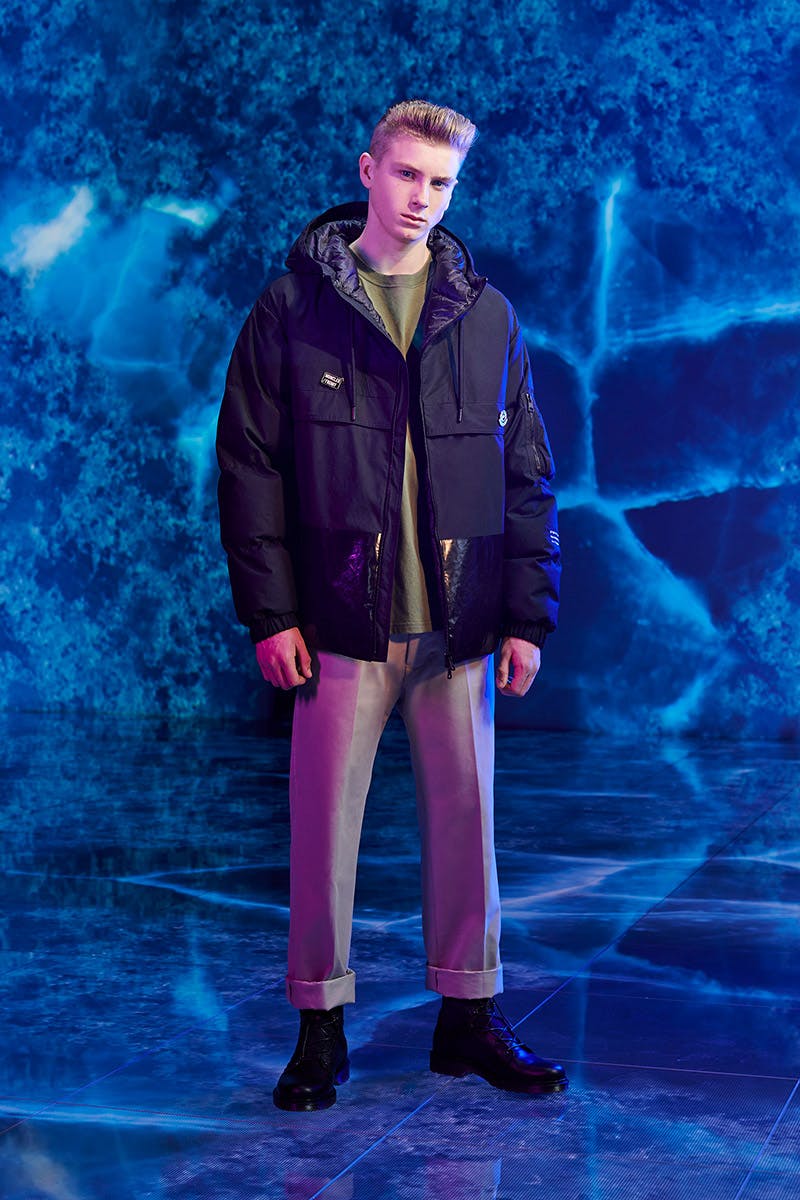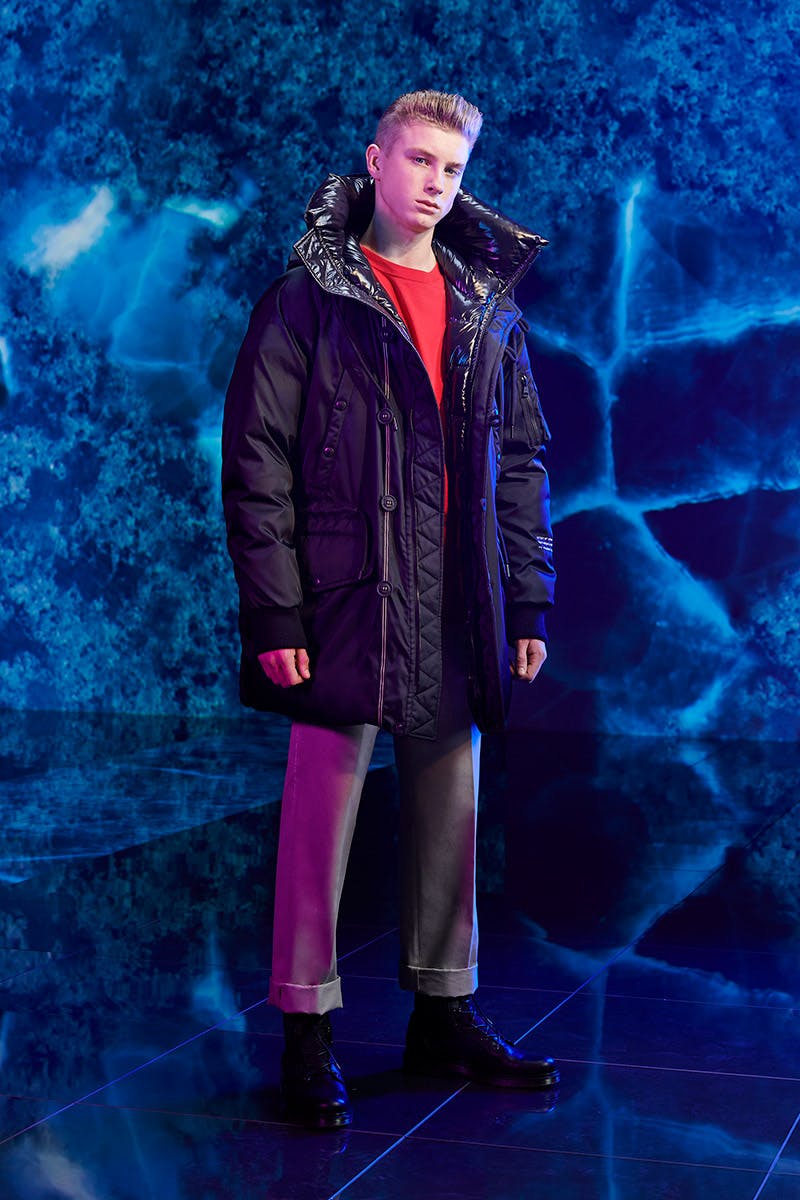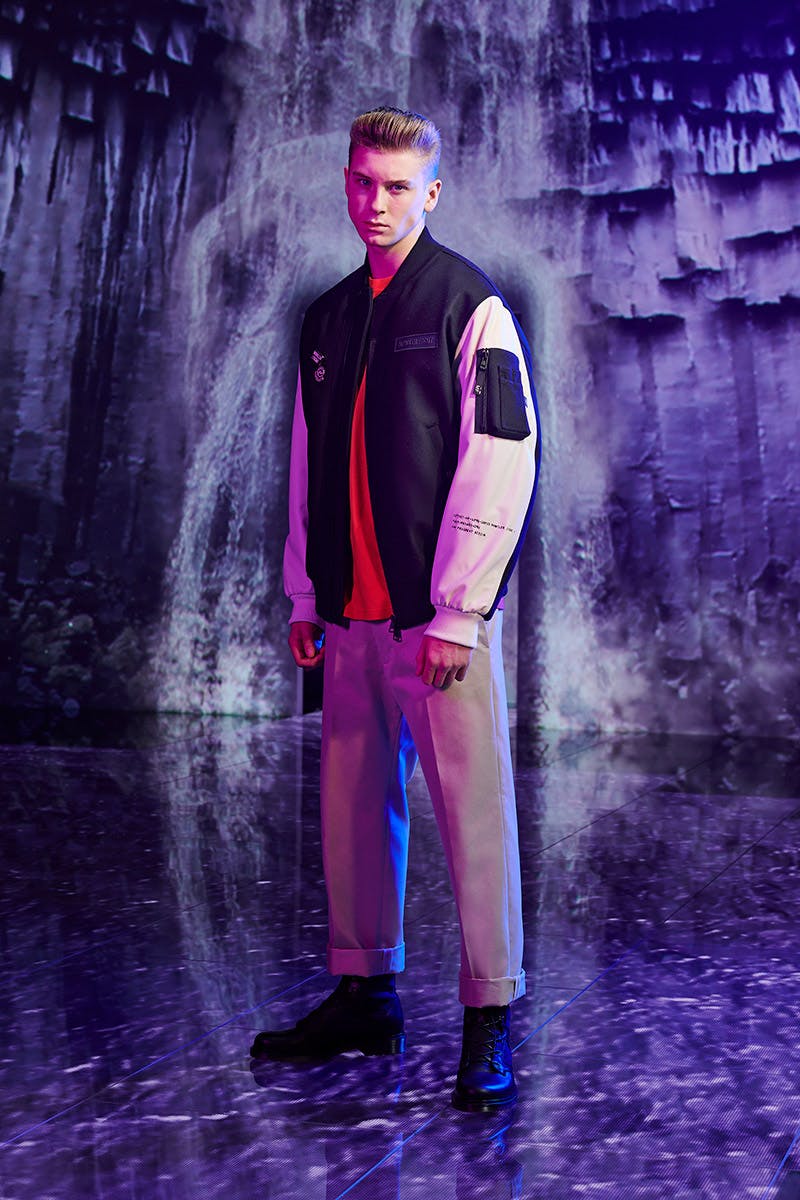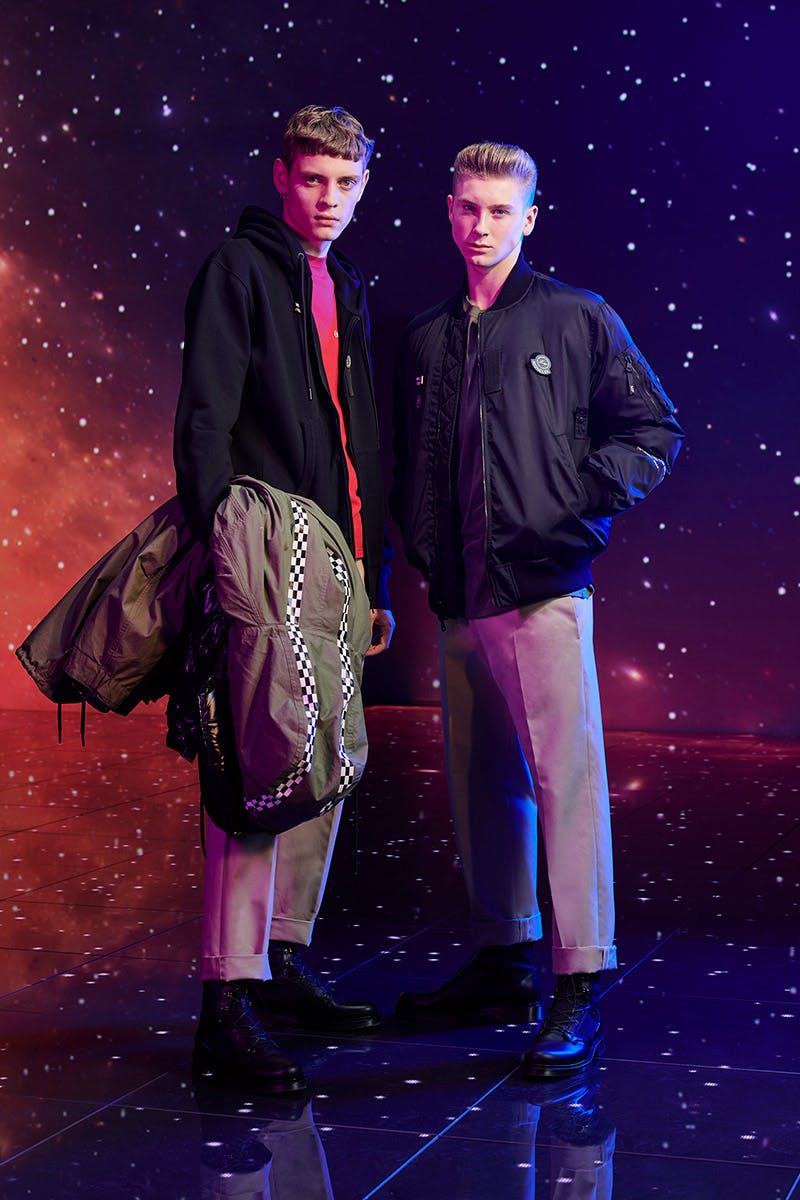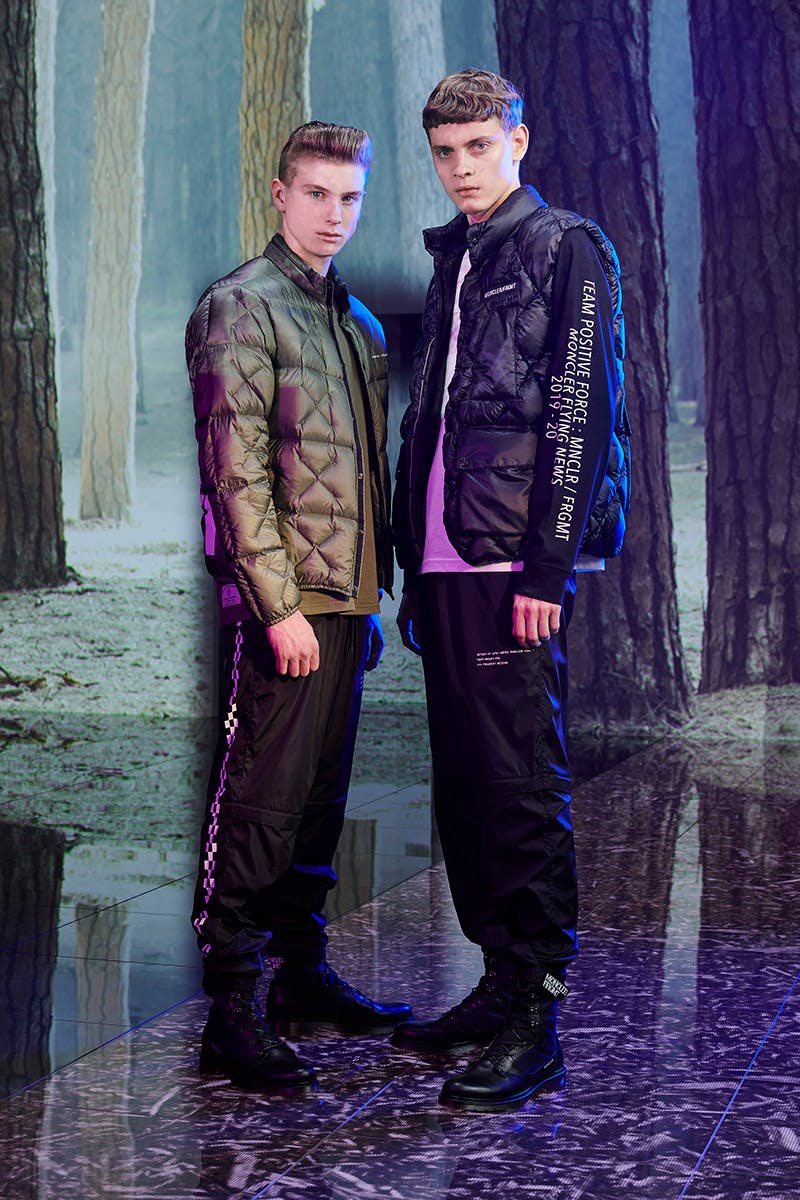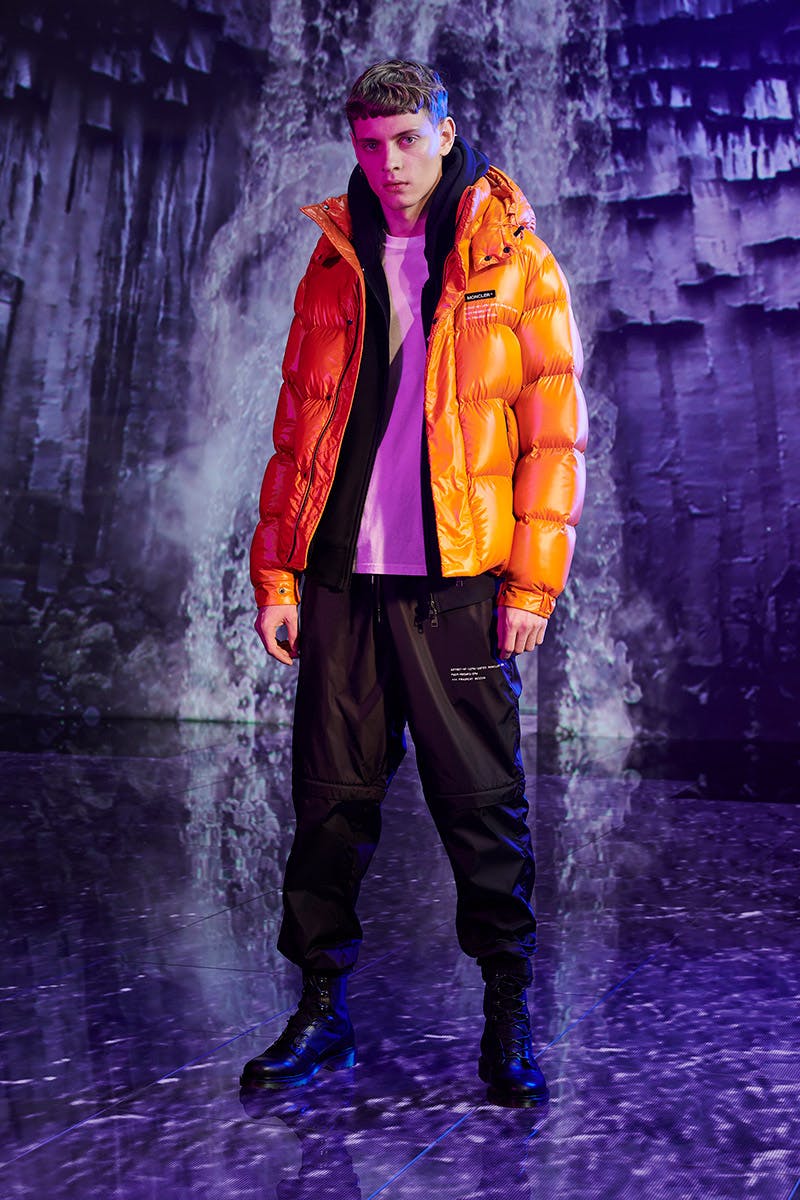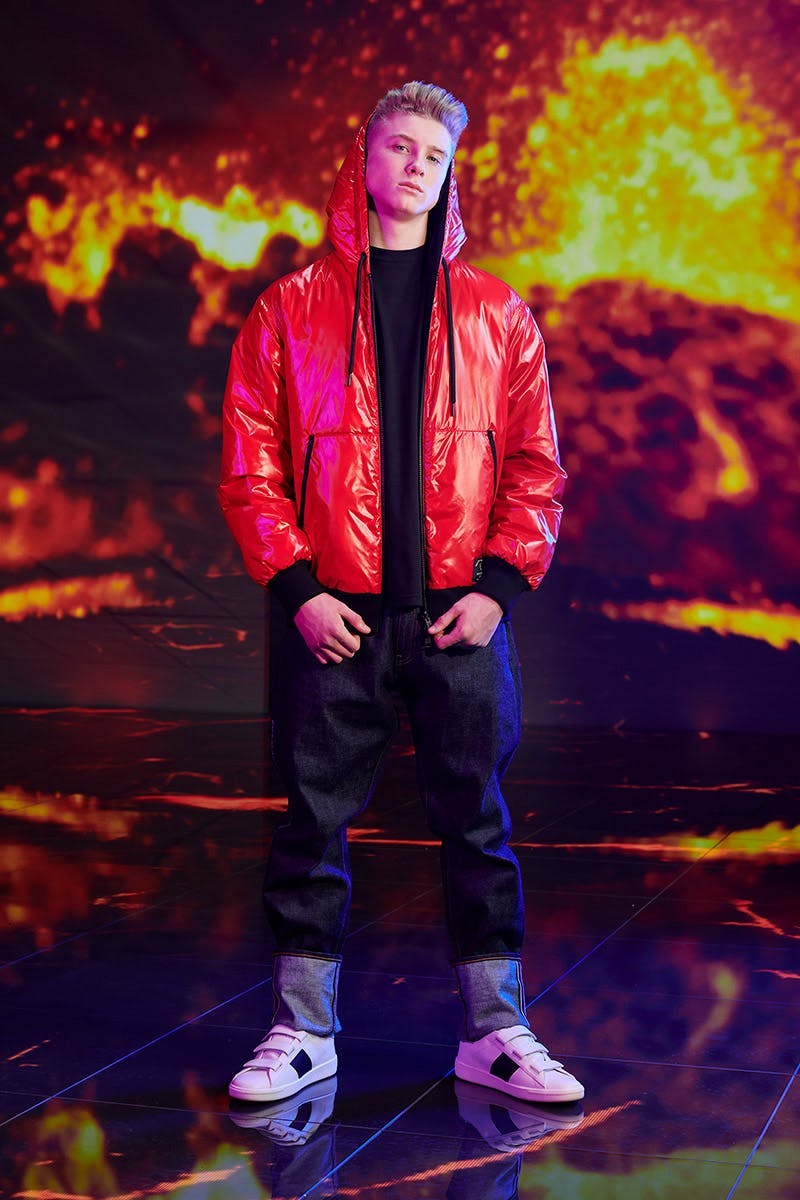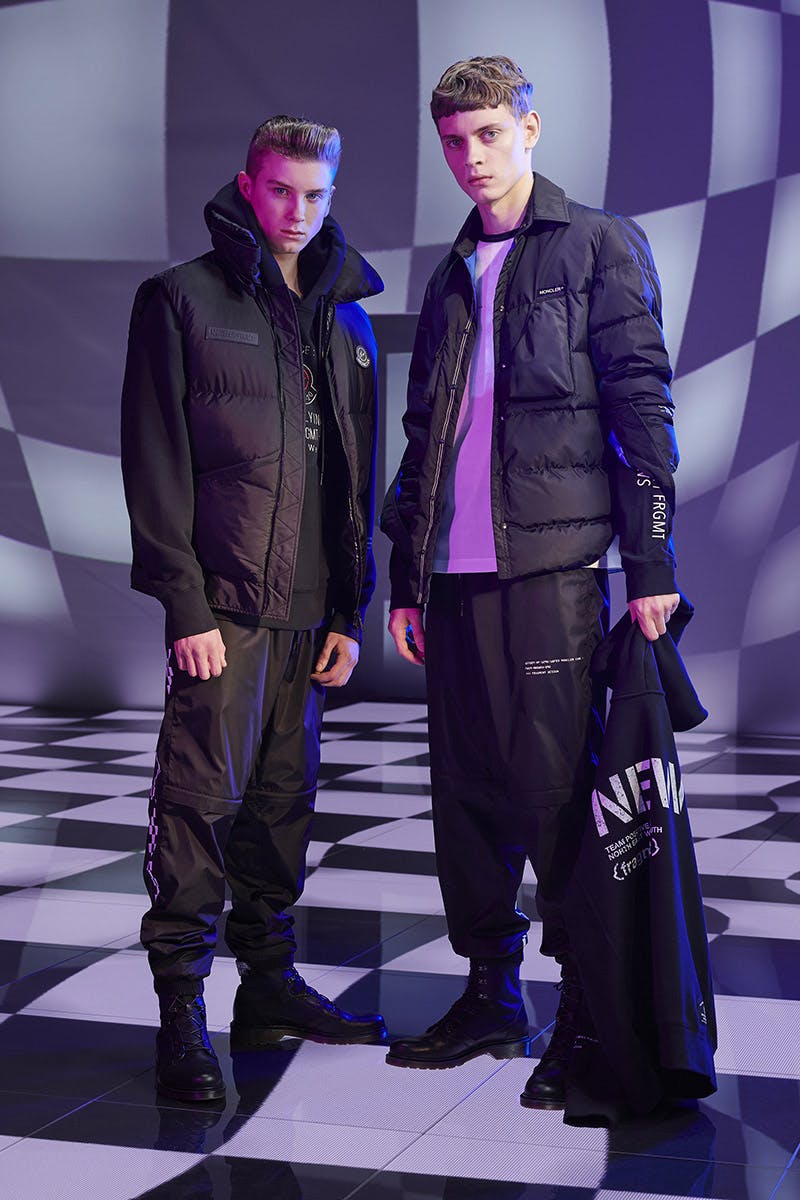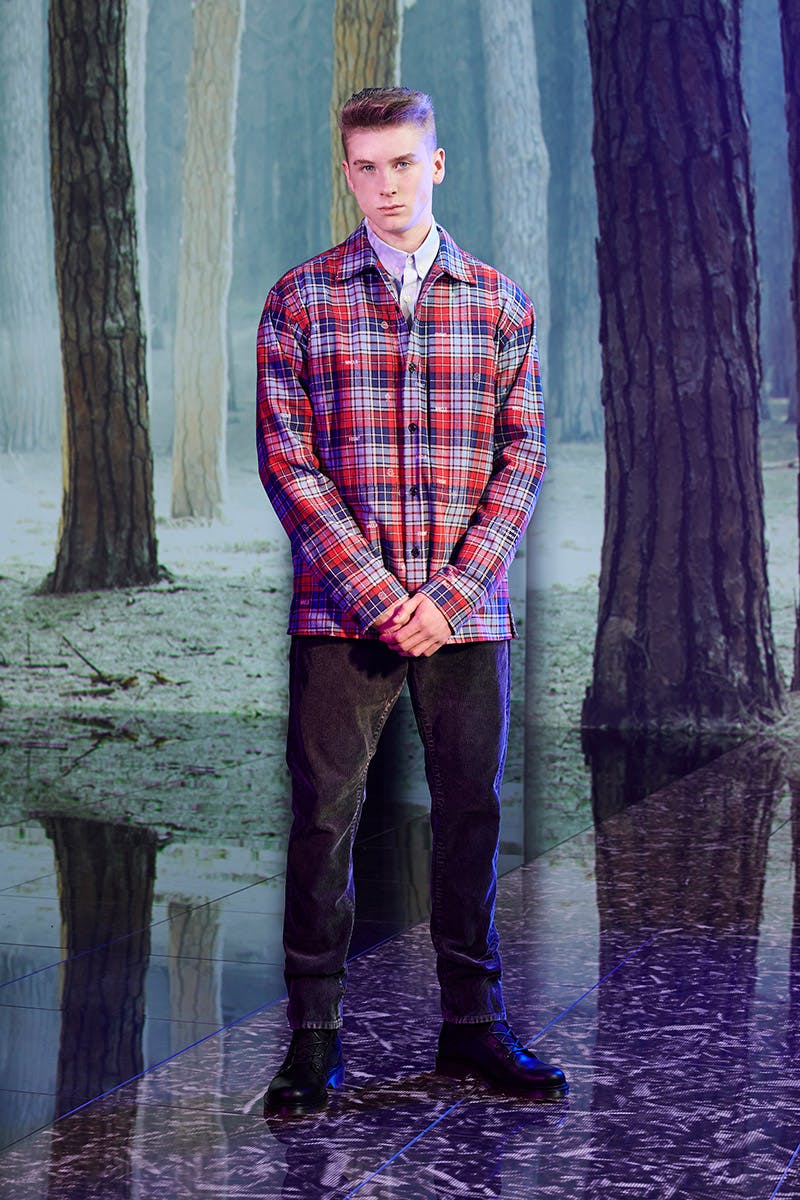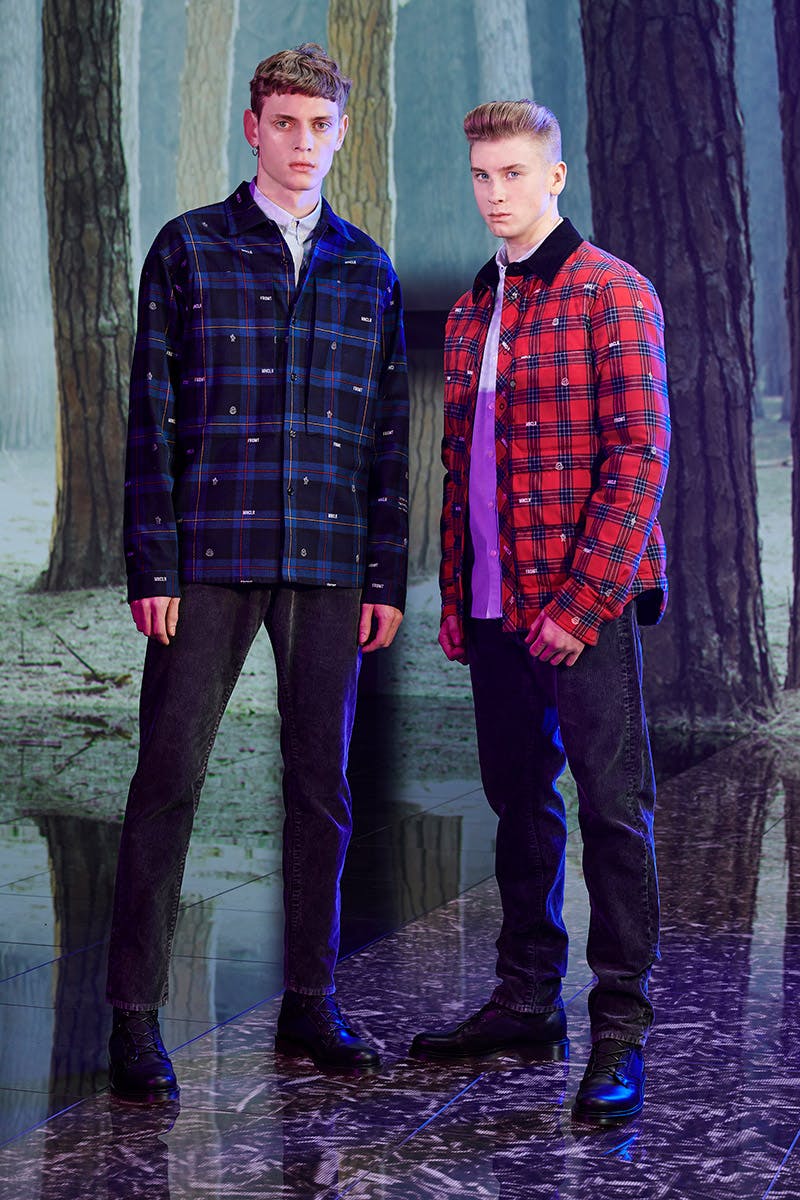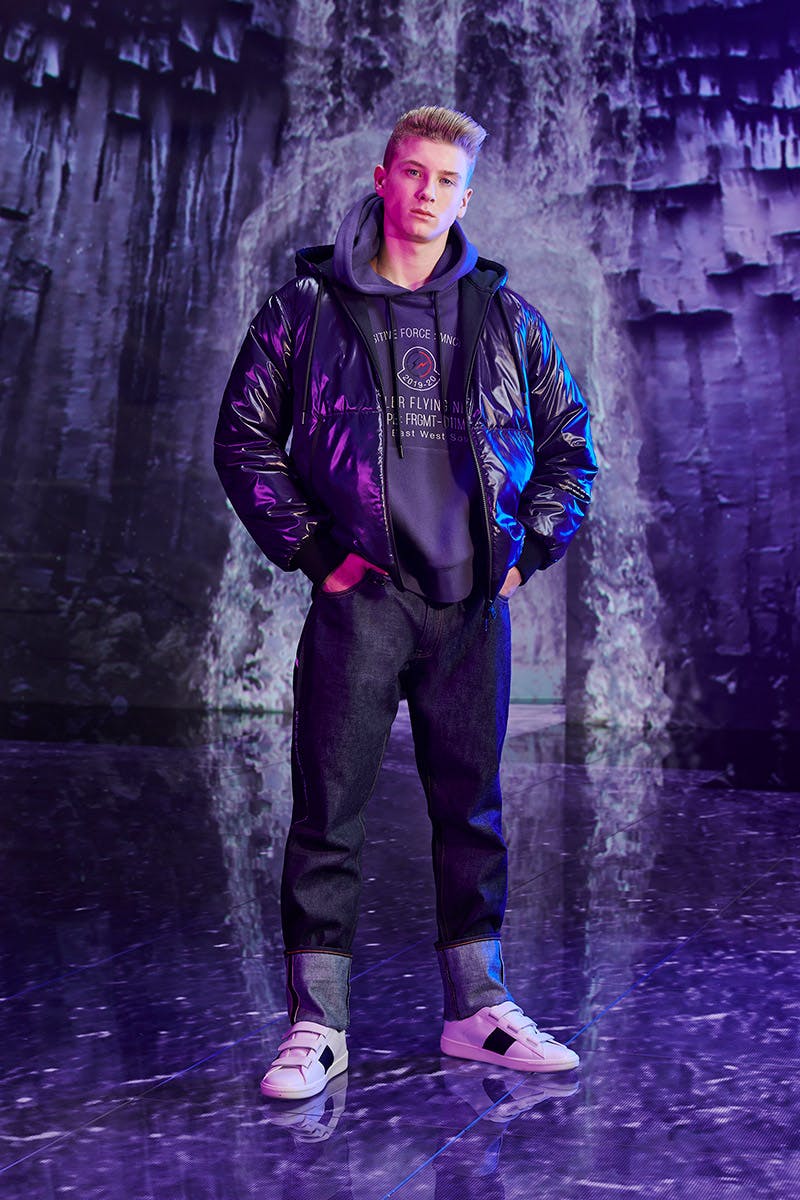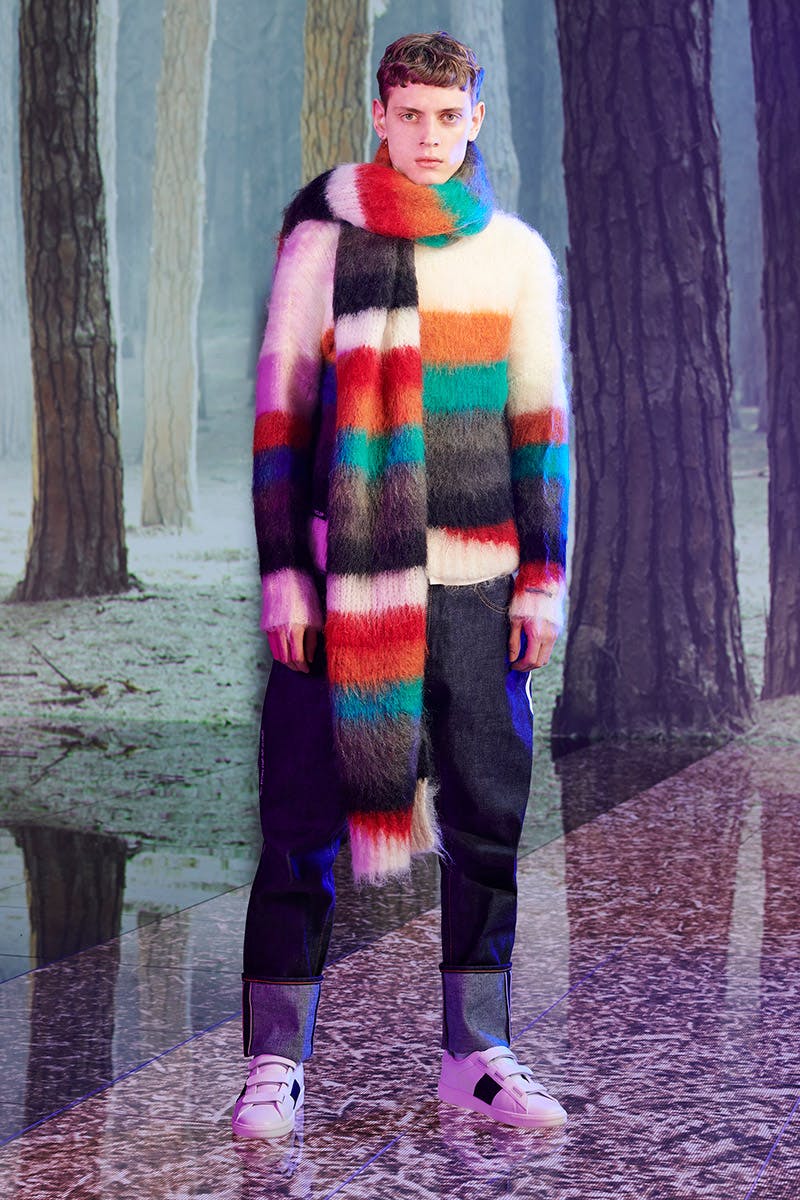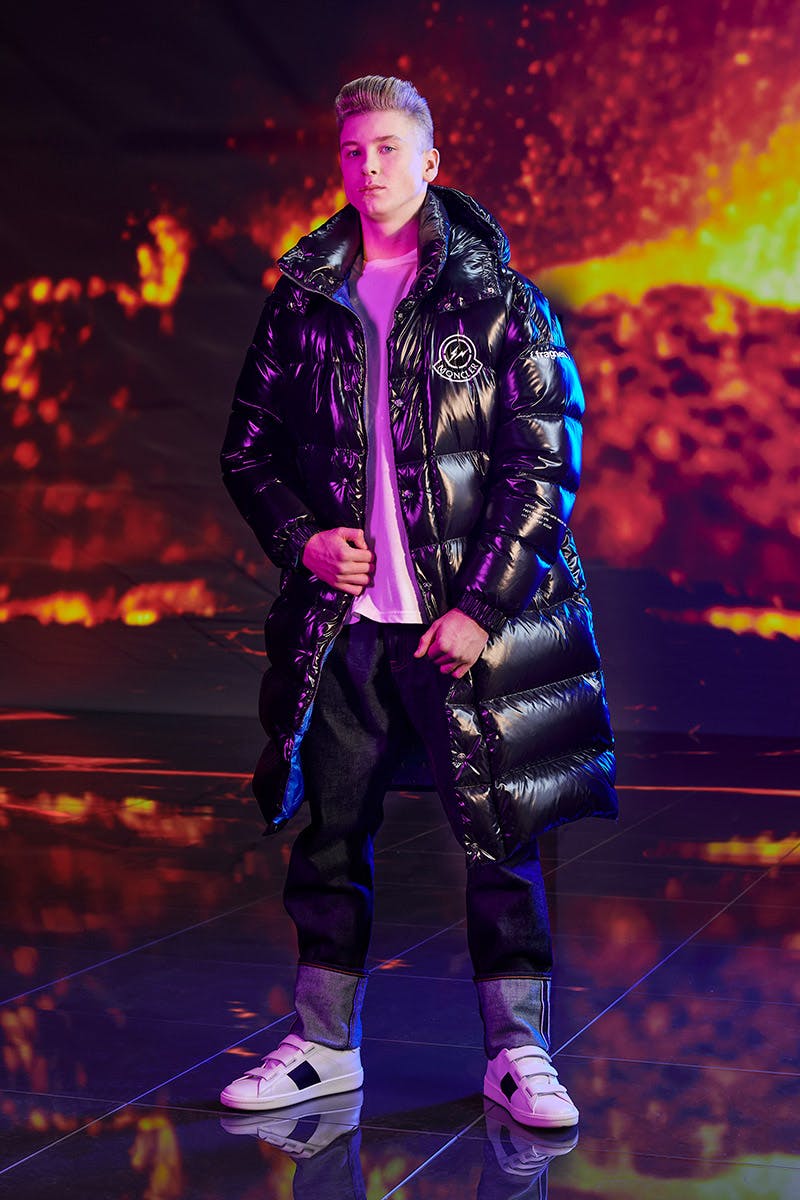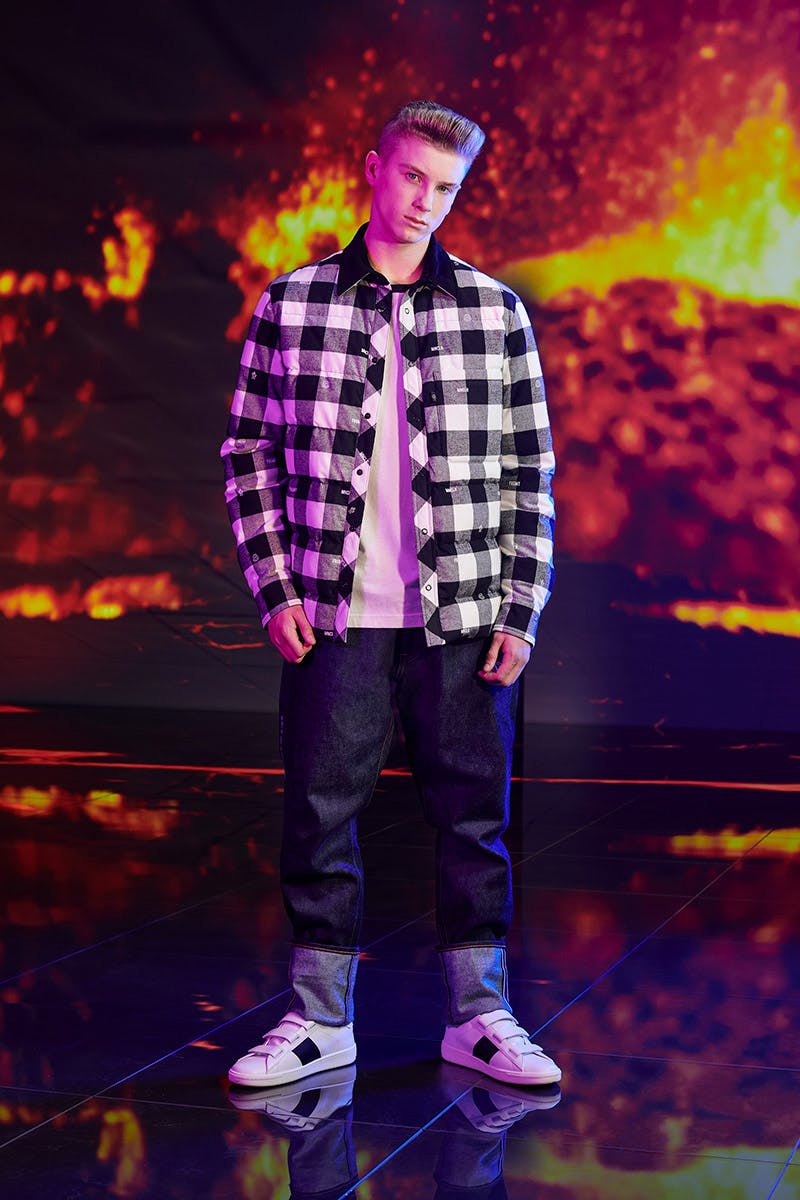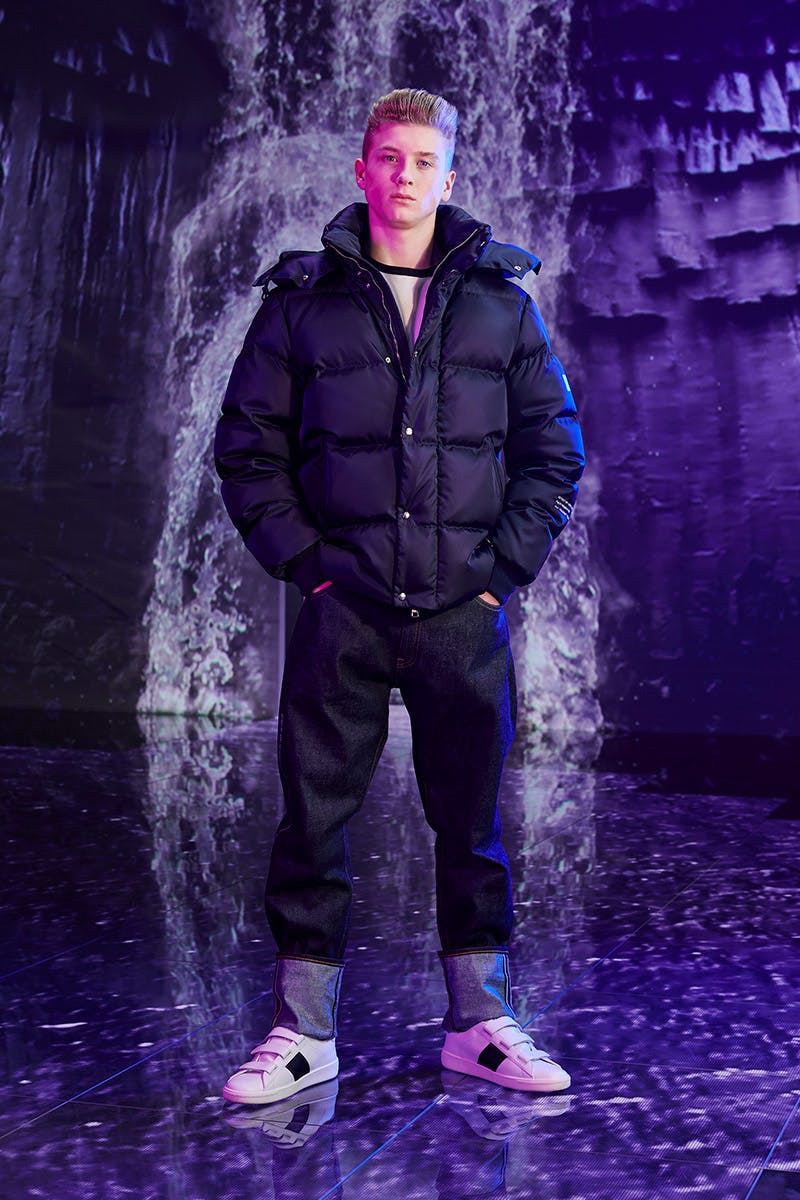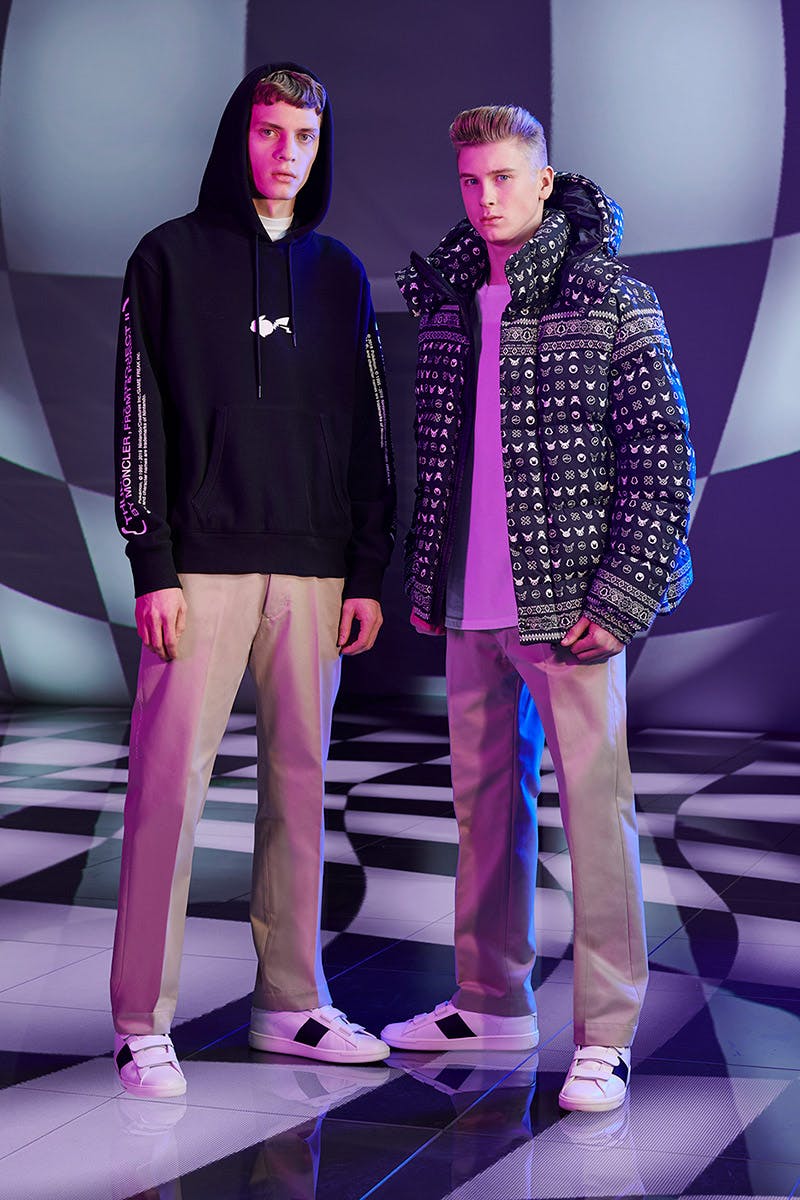 Brands are rockstars of our time, worshipped by fans who follow their every move. Once fascinated by London's punk scene and later obsessed with hip hop, few know that better than fragment design founder Hiroshi Fujiwara — arguably the blueprint for many of today's most lauded brands and designers. Now, Fujiwara takes one step closer to rockstar status, at last releasing his 7 Moncler Fragment Hiroshi Fujiwara collection as part of the Moncler Genius World Tour.
Fujiwara's approach was to combine Moncler's technology and craftsmanship with his own signatures style cues, referencing aviation, Americana, military, and mod throughout the collection. Fujiwara's touch is subtle, in some instances simply adding bold lettering and slogans to classic Moncler styles, but distinct to those with a discerning eye. Even the pieces made in collaboration with Pokémon — like an allover print duvet jacket — reduce Pokemon's recognizable iconography to minimal and sleek new graphics. Other key silhouettes include the parka, bomber jacket, buffalo check shirt, piumino sweatshirt, and unwashed selvage denim jeans.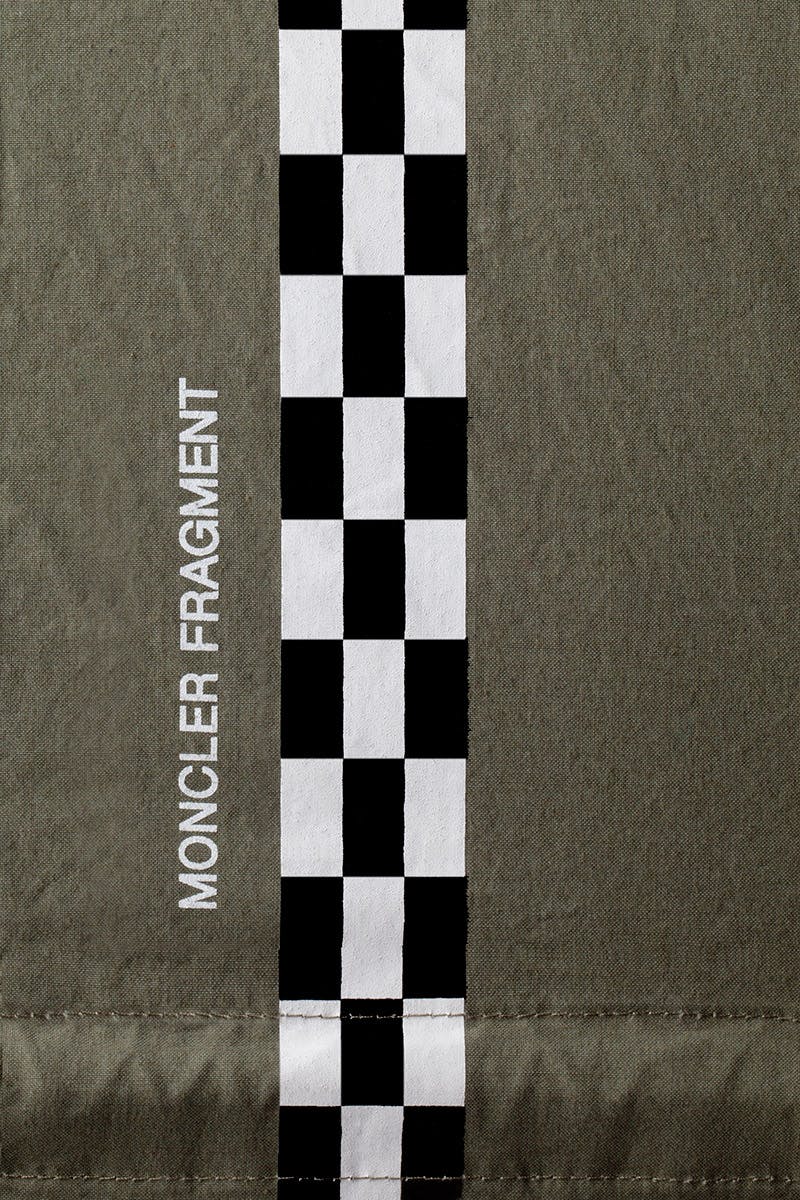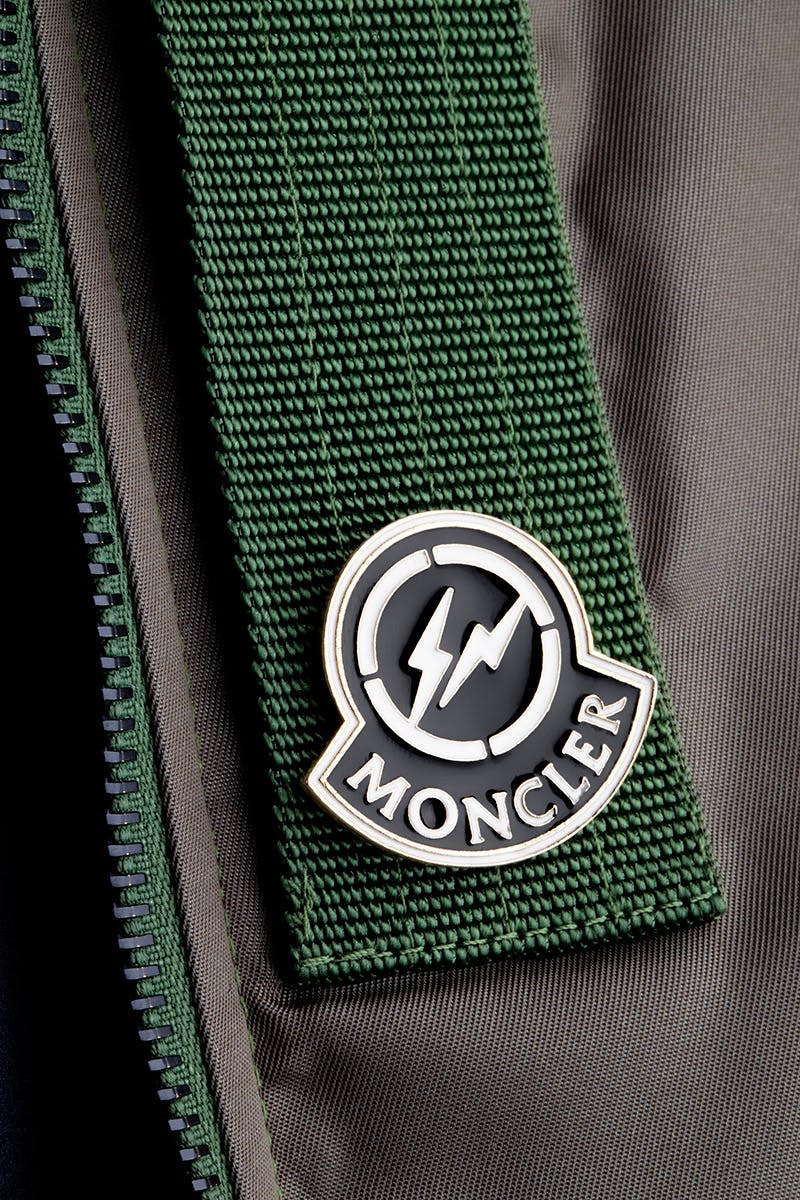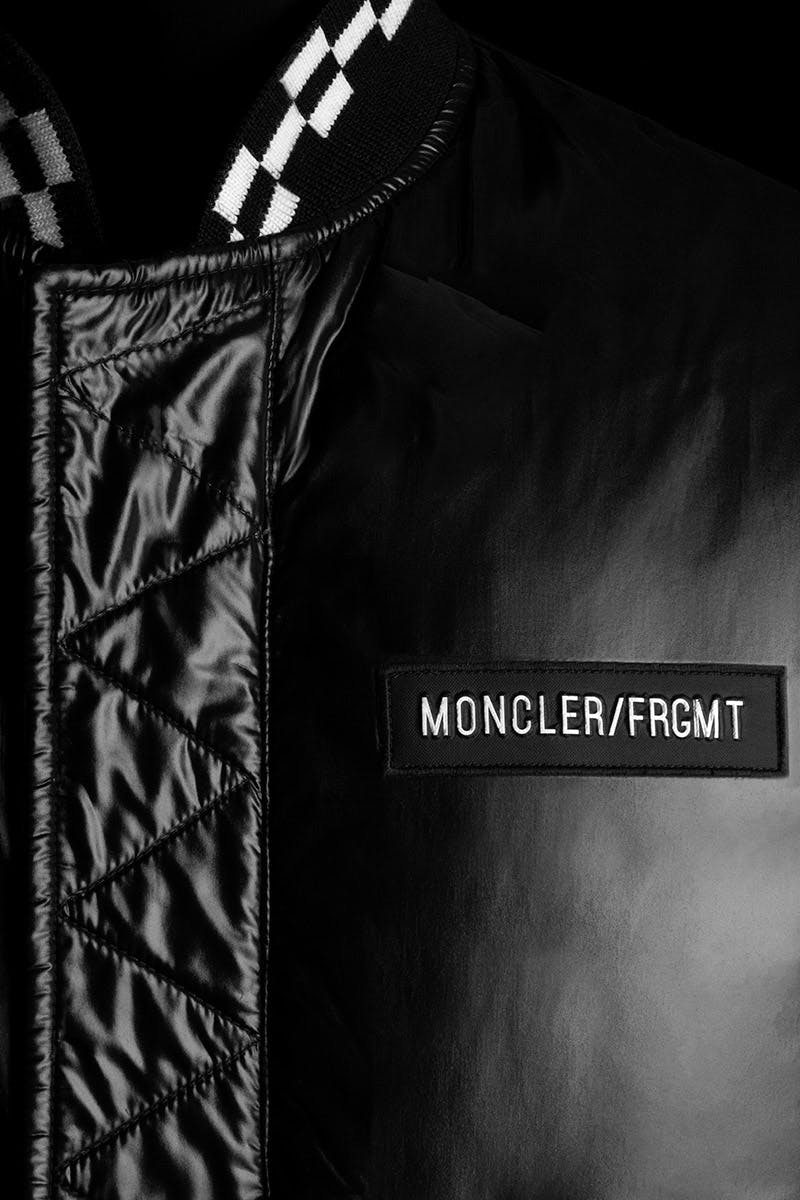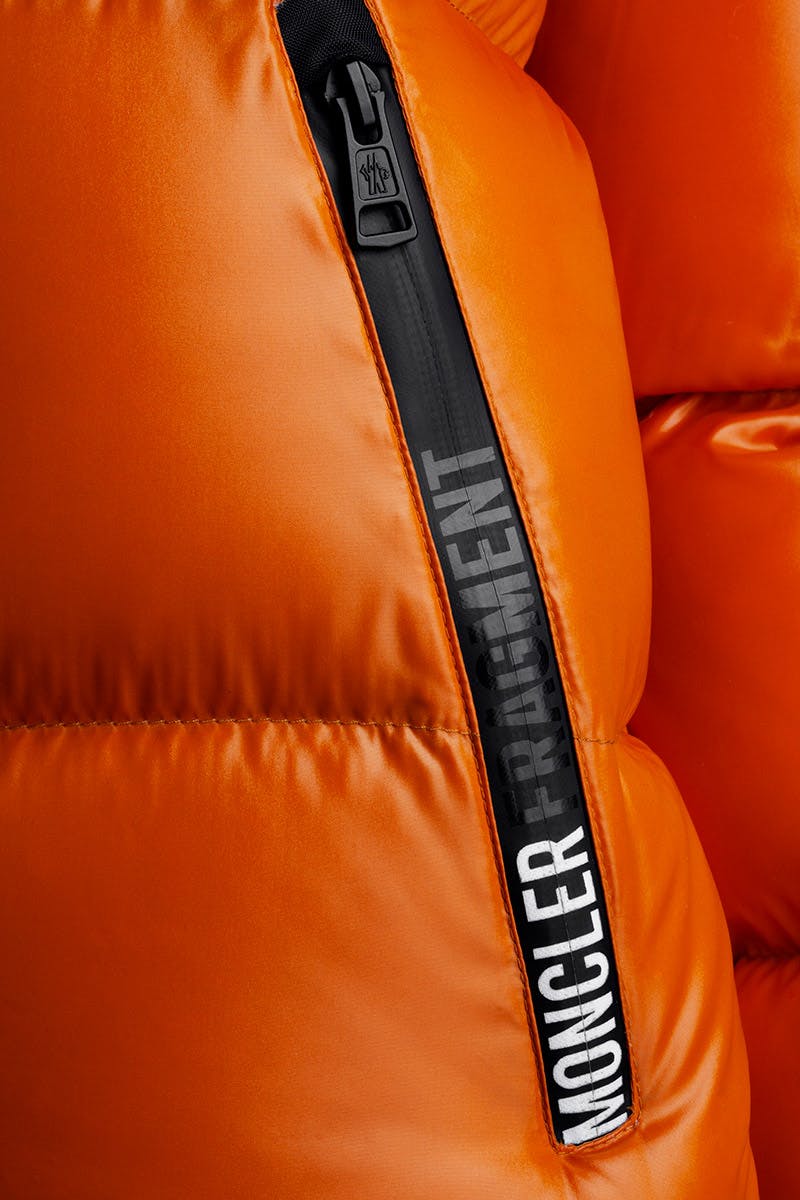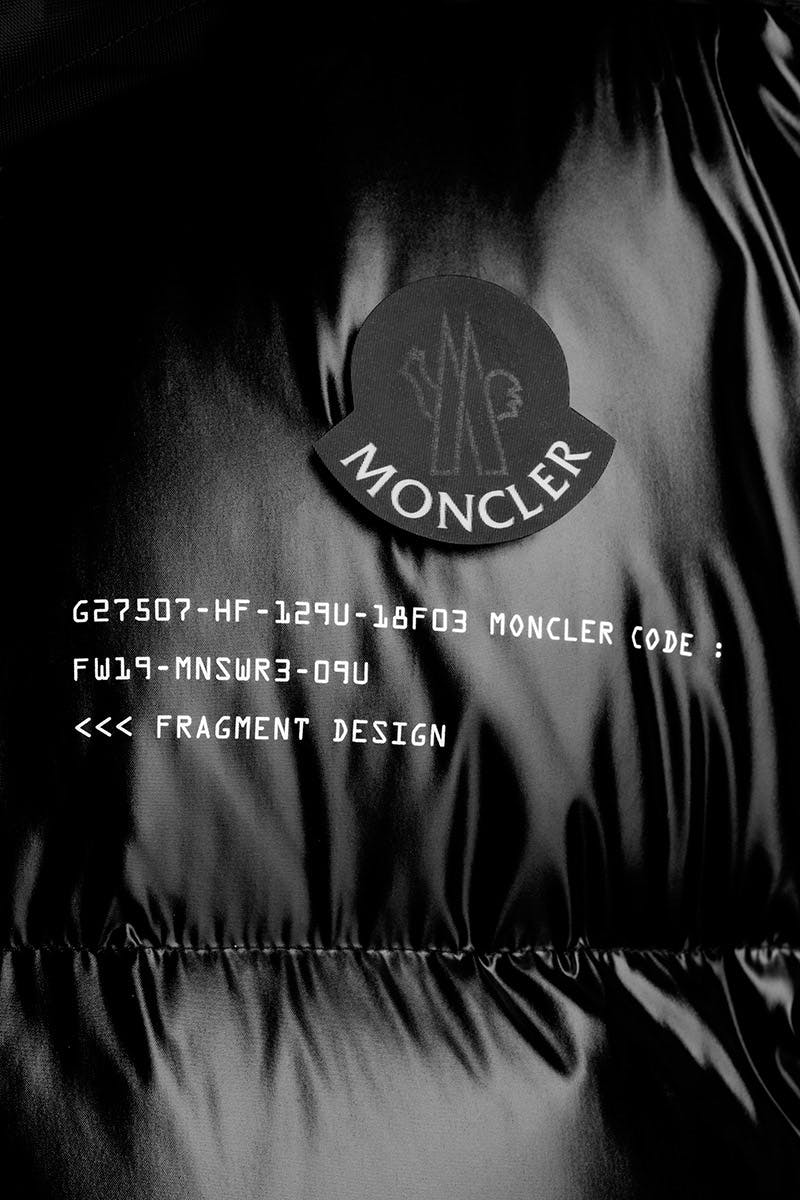 The Moncler Genius World Tour is traveling the globe hosting landmark events to celebrate each new Moncler Genius collection. Now in its third season, Moncler Genius operates under the moniker "One House, Different Voices" and this season compromises 9 collections by 10 designers. Moncler releases a new collection each month.
The 7 Moncler Fragment Hiroshi Fujiwara collection is available from October 3 online at moncler.com, at Moncler boutiques, and selective wholesale networks worldwide.