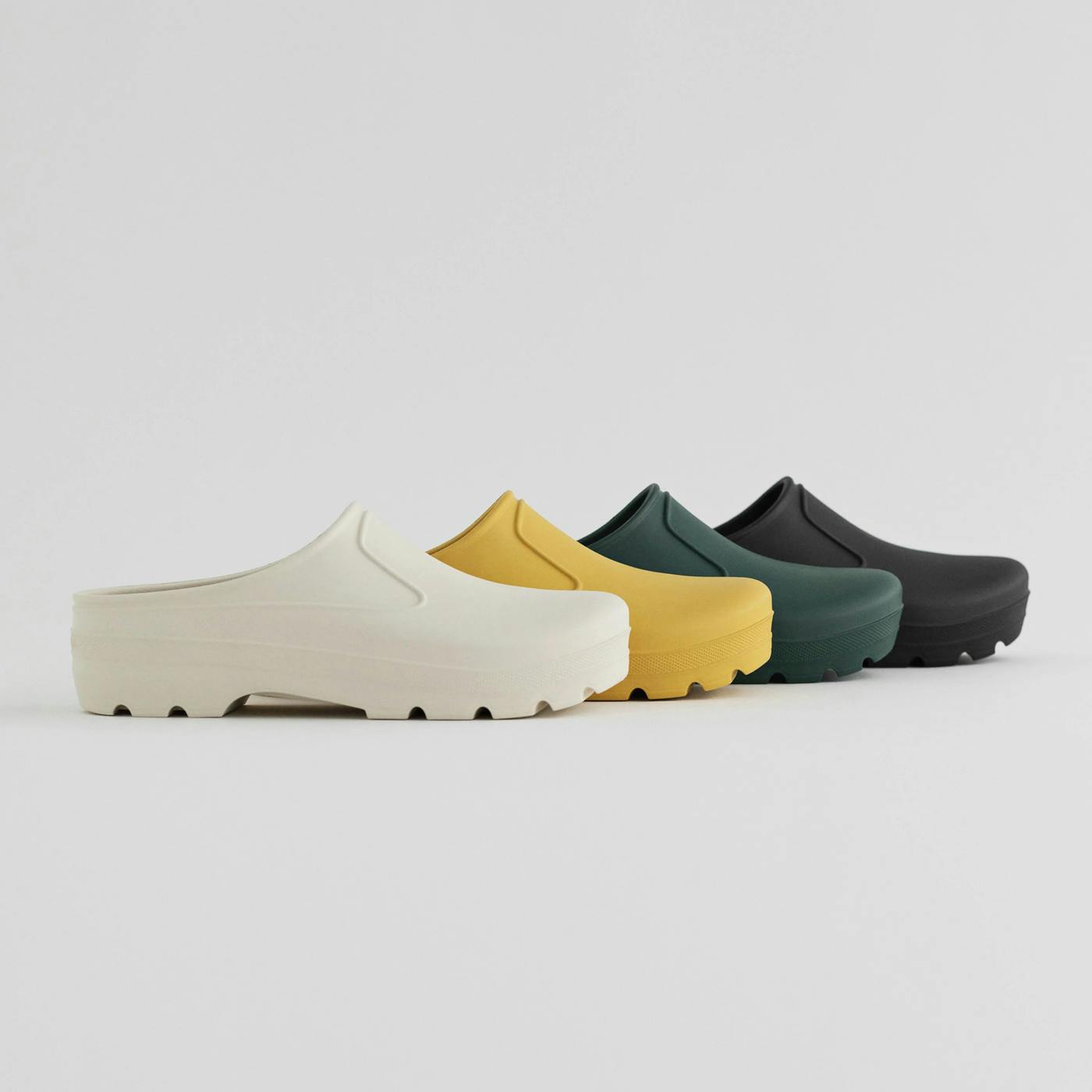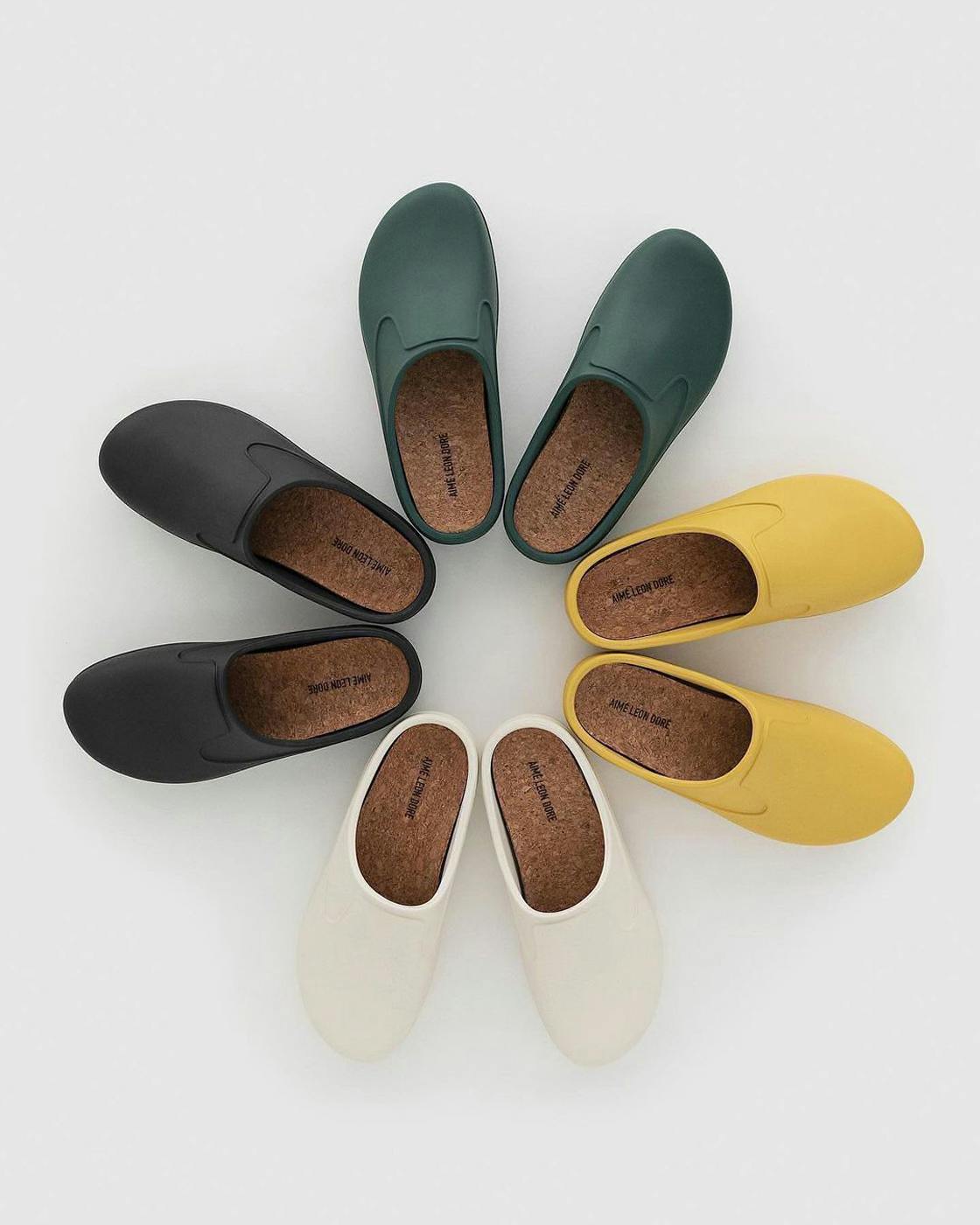 As the seasons shift and temperatures in New York cool (temporarily, damn it), Aimé Leon Dore steps up its game. The ever-popular sorta-streetwear label is making moves in its home city, ushering in fall with its latest Uniform Collection and some sorta familiar-looking clog shoes.
I'm specifically speaking of the Garden Mule, Aimé Leon Dore's newest footwear silhouette.
Quietly launched alongside its latest lineup of tonal sweatshirts, puffer jackets, and scarves, ALD's Garden Mule is a $95 backless slip-on seemingly inspired by the easy footwear that grannies might ease into on their way to tend to flowers.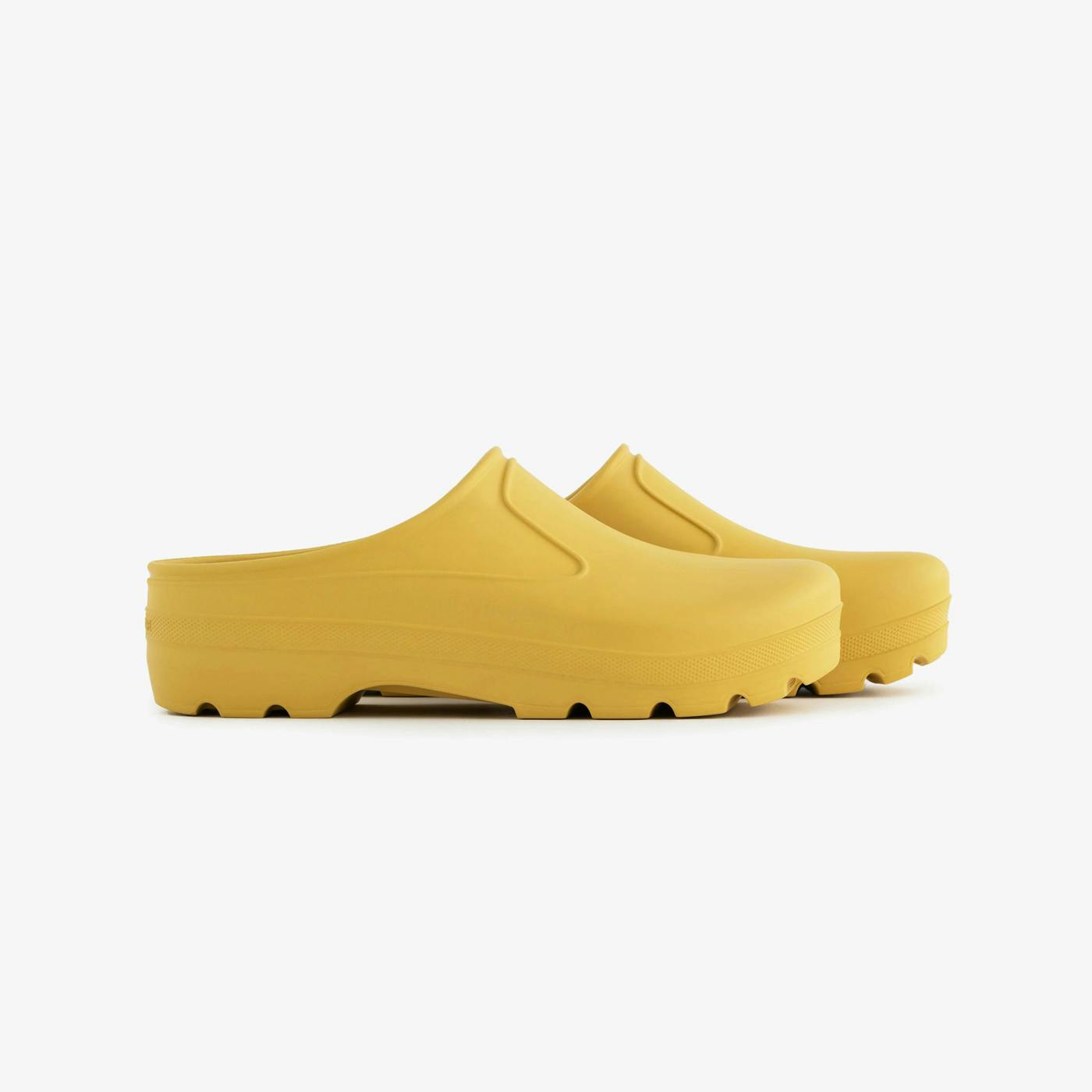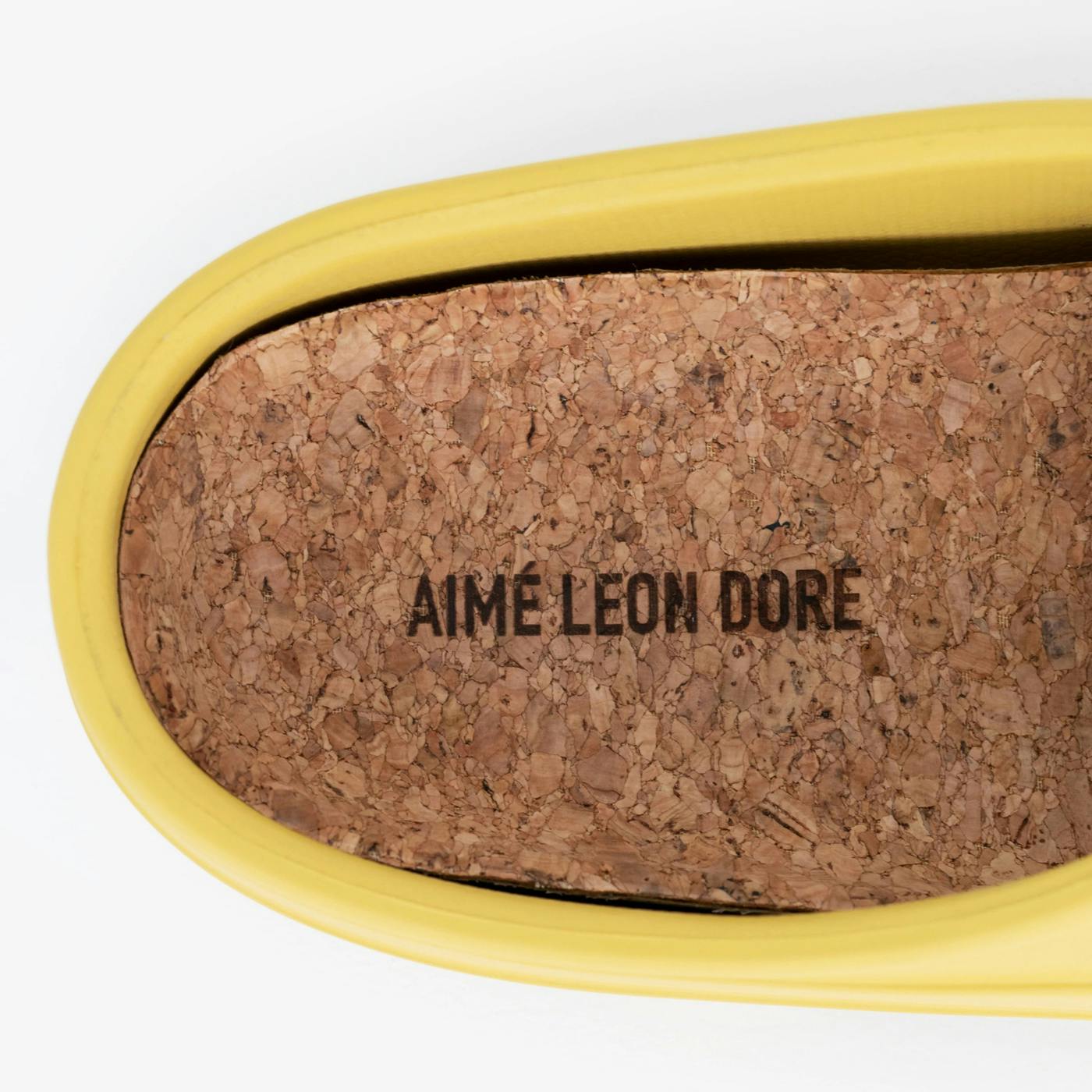 Available in white, yellow, green, and black rubber with branded cork insoles, the Garden Mule is the first entirely original Aimé Leon Dore shoe, which is kind of a big deal.
Every previous shoes has been a collaboration of some sort, from the Clarks Wallabaees to those red-hot New Balance 550 sneakers (and, yes, more 550s are indeed on the way).
However, the Garden Mule obviously isn't the first of its kind. There've been kitchen-safe rubber clogs for nurses, cooks, and other on-their-feet professionals for years and they're all equally popular with ALD's downtown NYC crowd.
Dansko, Troentorp, Plasticana, Crocs: you'll see 'em all stepping around the ALD flagship in Nolita. Or, at least you normally would — the ALD store is currently being renovated while Aimé Leon Dore operates a temporary space on Crosby Street in Soho.
Anyways, the best analog is to ALD's Garden Mule might be the inimitable Super-Birki clog, Birkenstock's workaday slip-on with a molded polyurethane upper and cork-latex footbed.
The ALD shoe sports a more lugged sole and some extra sculpting on the upper but is otherwise a pretty neat match. At $95, it's almost the same price as the $80 Super-Birki, too.
I wonder if ALD initially made an effort to partner with Birkenstock on collaborative sandals, given that 032C was given the greenlight to design its own spin on the Super-Birki clogs a few years ago.
Plus, Birkenstock and Aimé Leon Dore are both backed by LVMH so there's some interconnectivity there.
Either way, these Garden Mules open the door for more original ALD footwear. Makes me wonder if we may ever see an in-house design that's popular enough to take the 550's crown as the ultimate ALD sneaker.