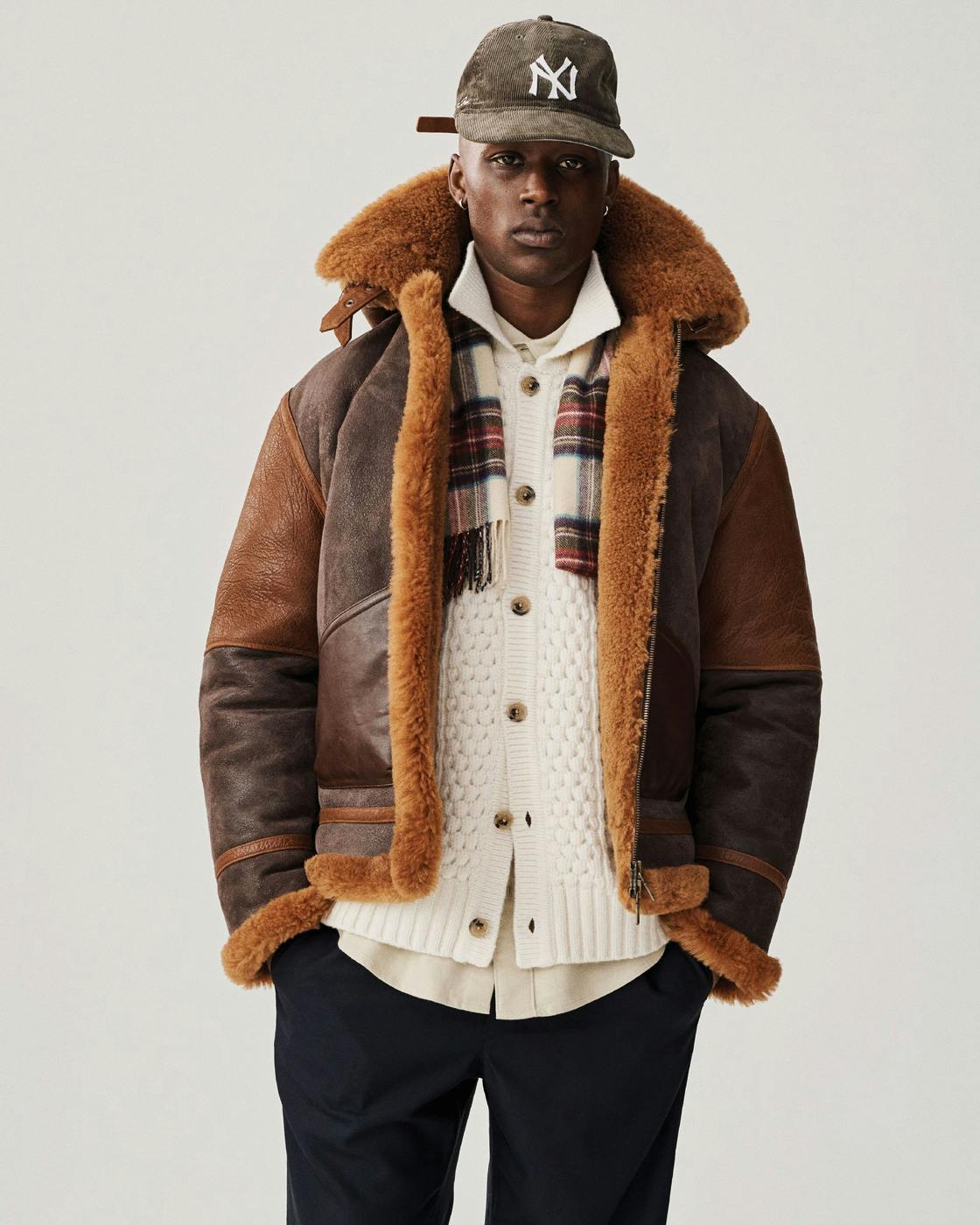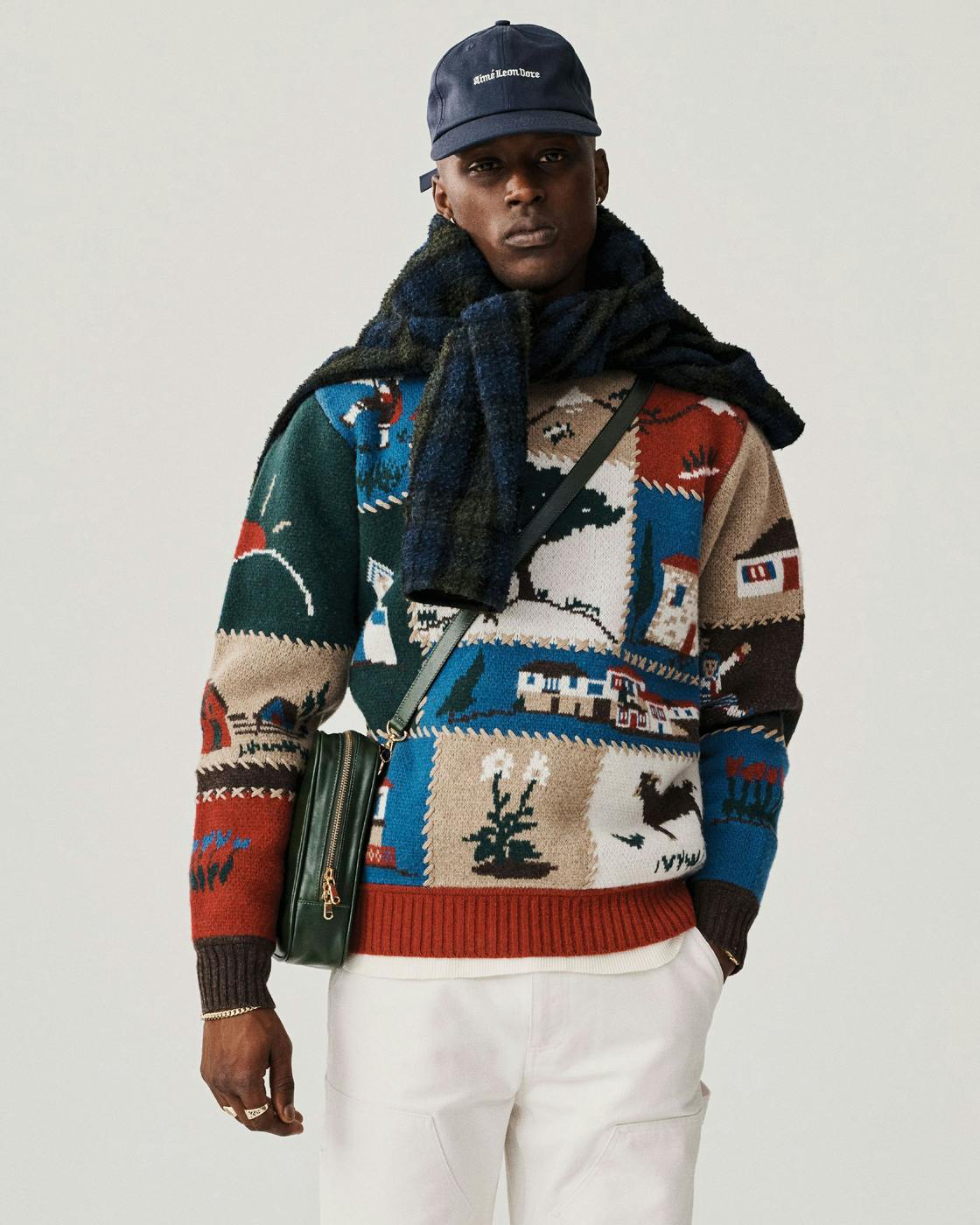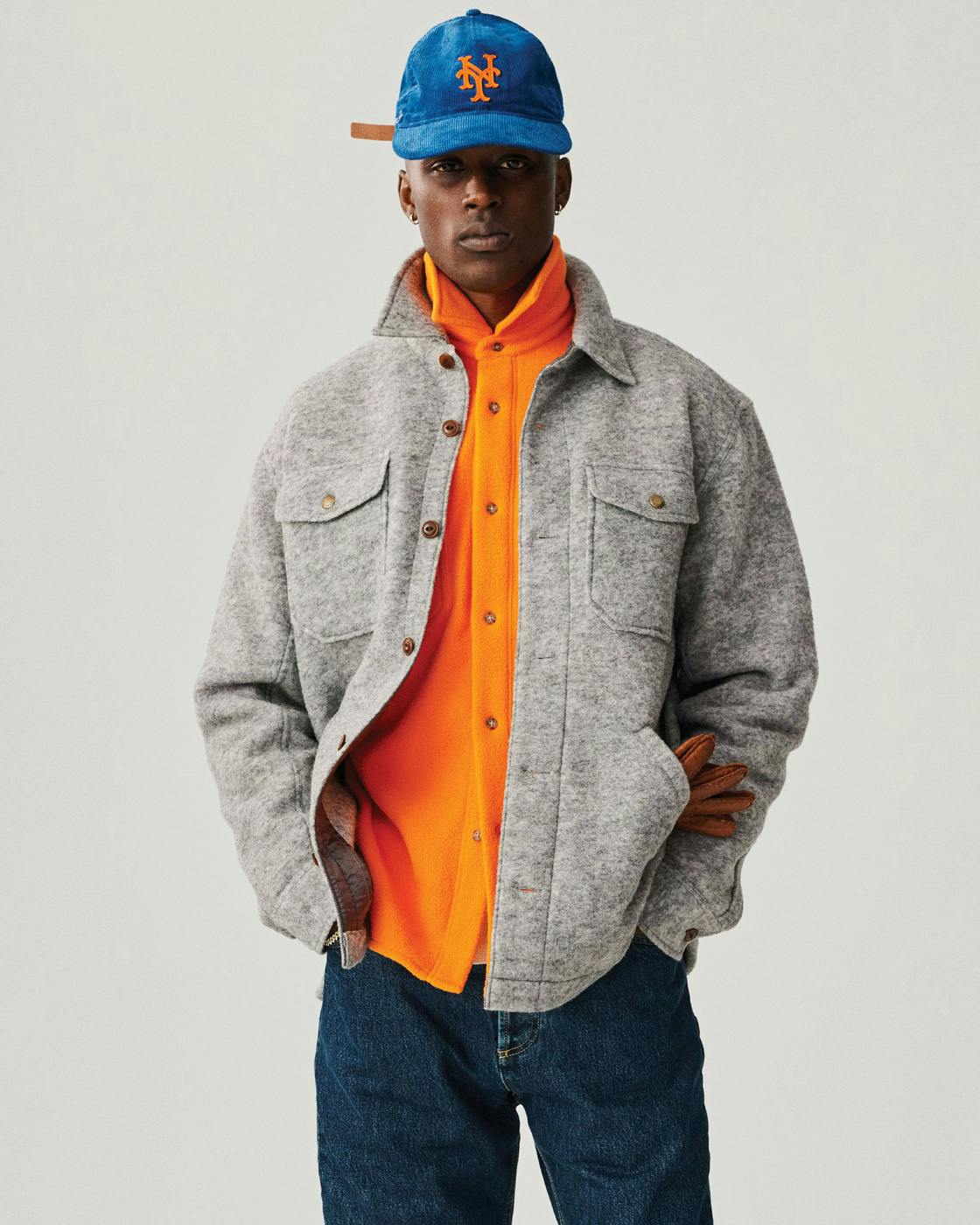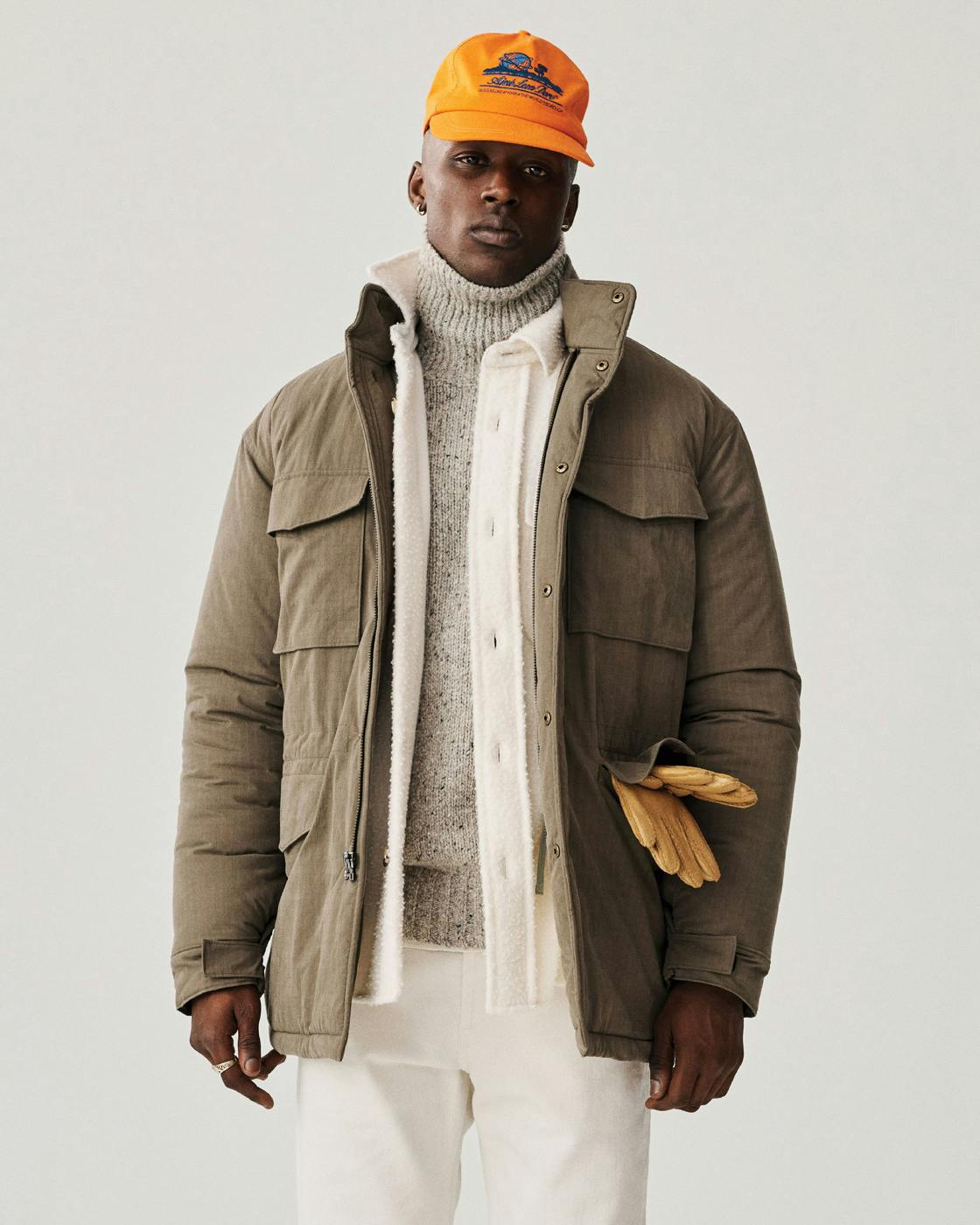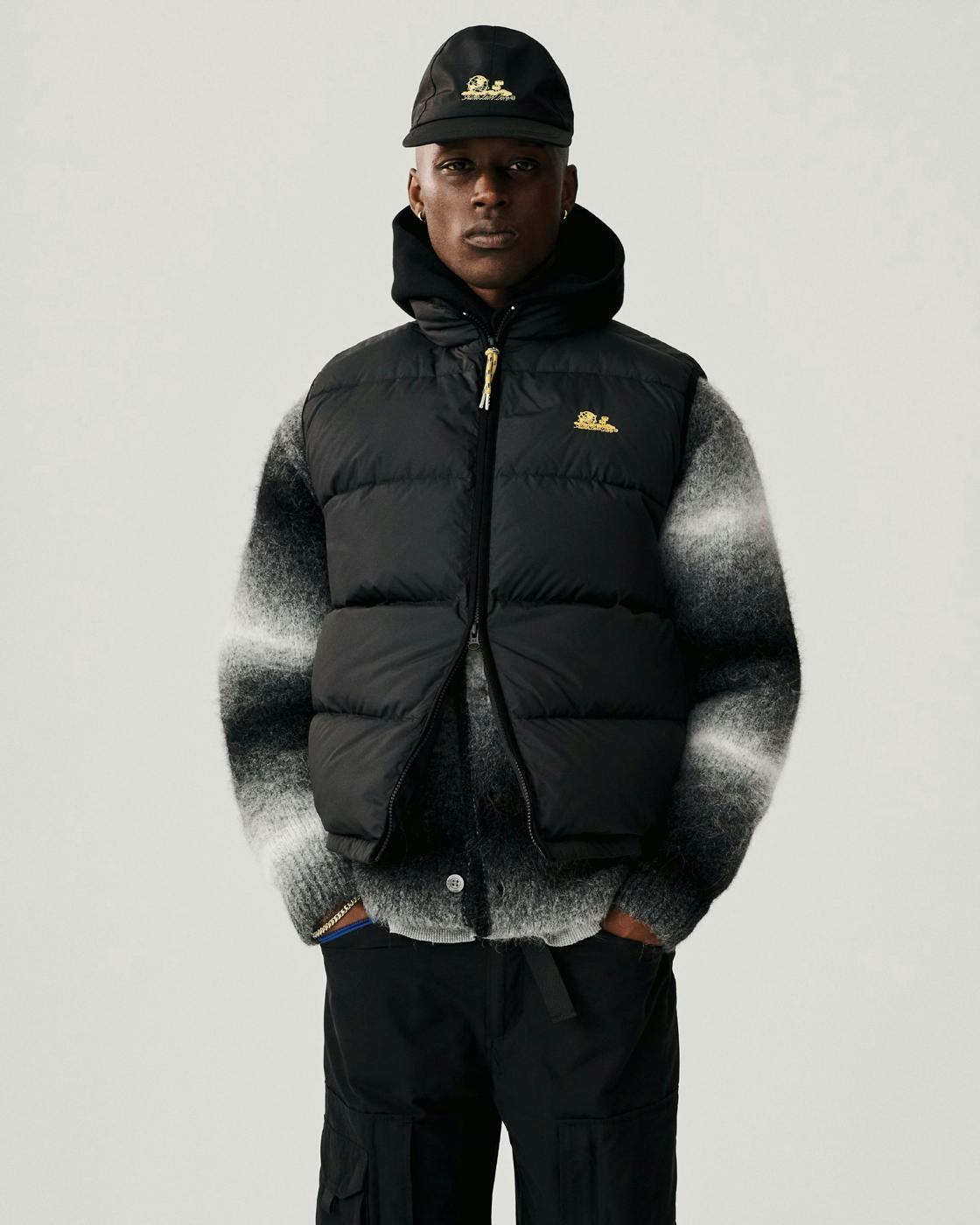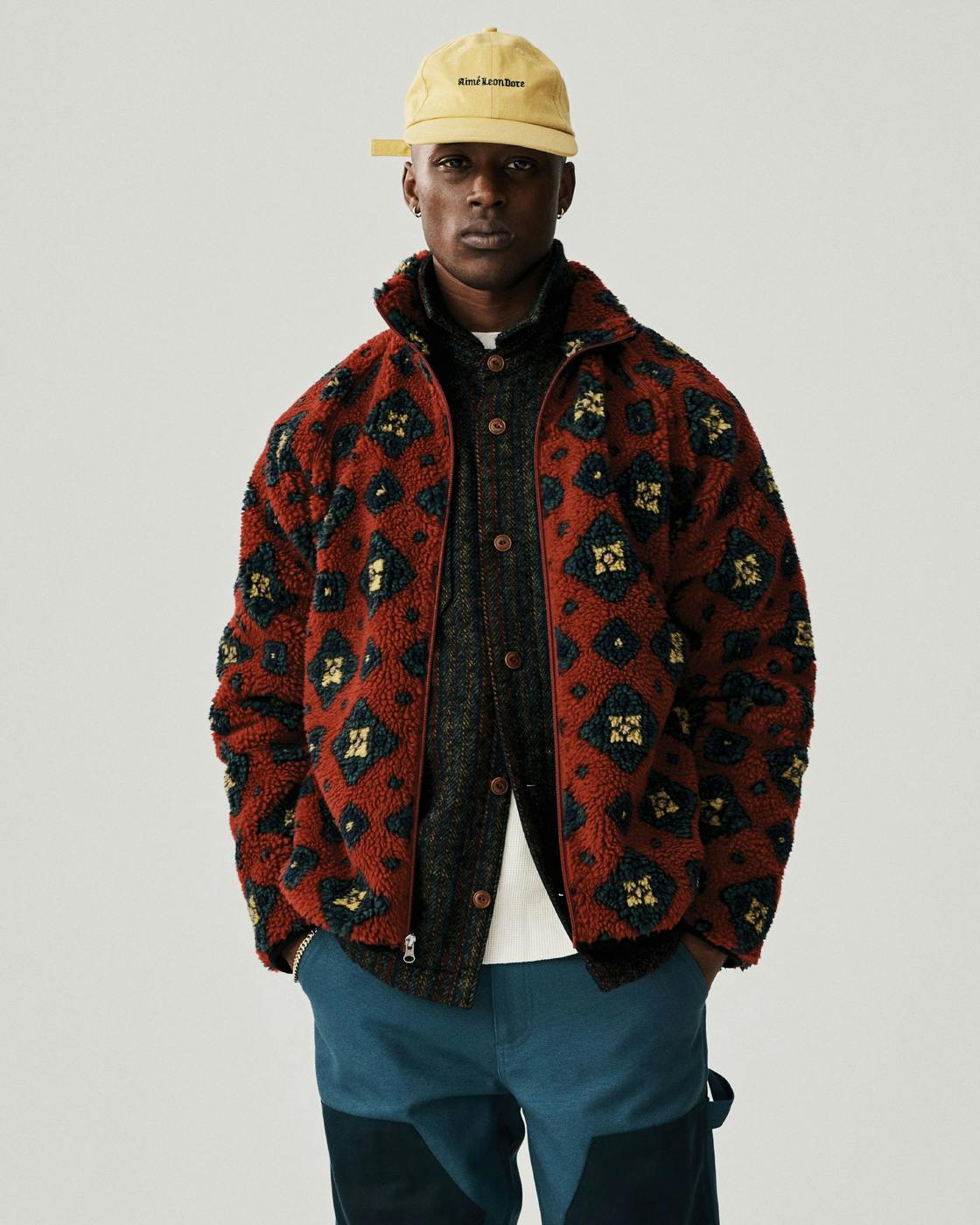 This article was published on August 26, 2022 and updated on October 19, 2022
There are two secrets to Aimé Leon Dore's immense success: presentation and New Balances, maybe not even in that order. Aimé Leon Dore has thrived thanks to how deftly it handles both elements. Of course, those are certainly not the only things ALD that does well, as its Fall/Winter 2022 collection demonstrates.
For example, one of ALD's understated talents is that it very cannily translates menswear from disparate eras — the stoic '50s, the sporty '80s, the streetwise '90s — into a tasteful amalgam that's palatable for any streetwear-leaning audience.
Think of ALD as a blender, mashing up any cues that could ostensibly prove challenging to swallow for fans weaned on New Balance 550s and logo-embroidered hoodies. The end product, a complete Aimé Leon Dore collection, is a masterclass in approachability, epitomized by ultra-wearable garments that don't clash, divide, or transgress.
Seriously, peruse the FW22 collection's first drop, which arrived August 26 on Aimé Leon Dore's website, and you'll get the picture.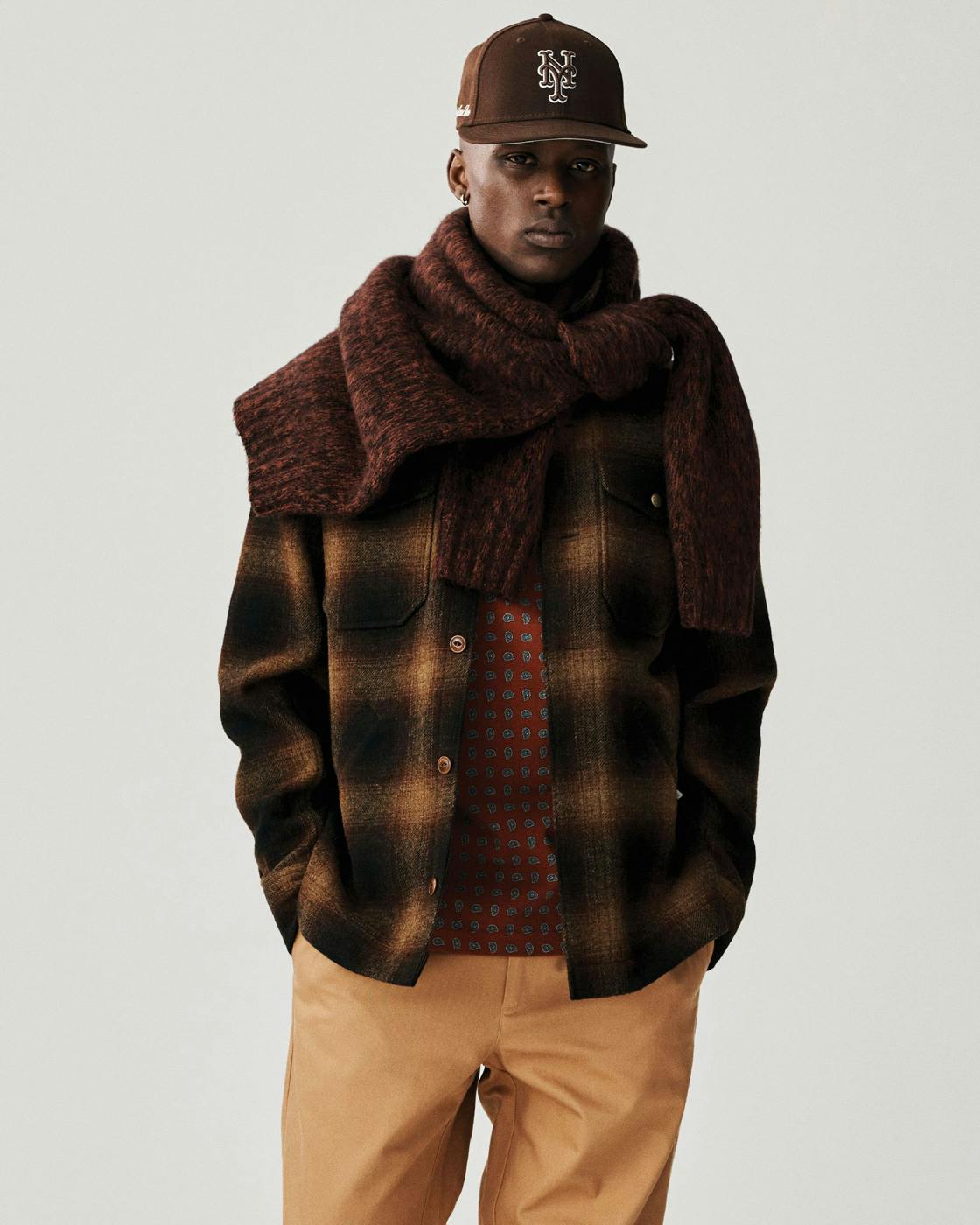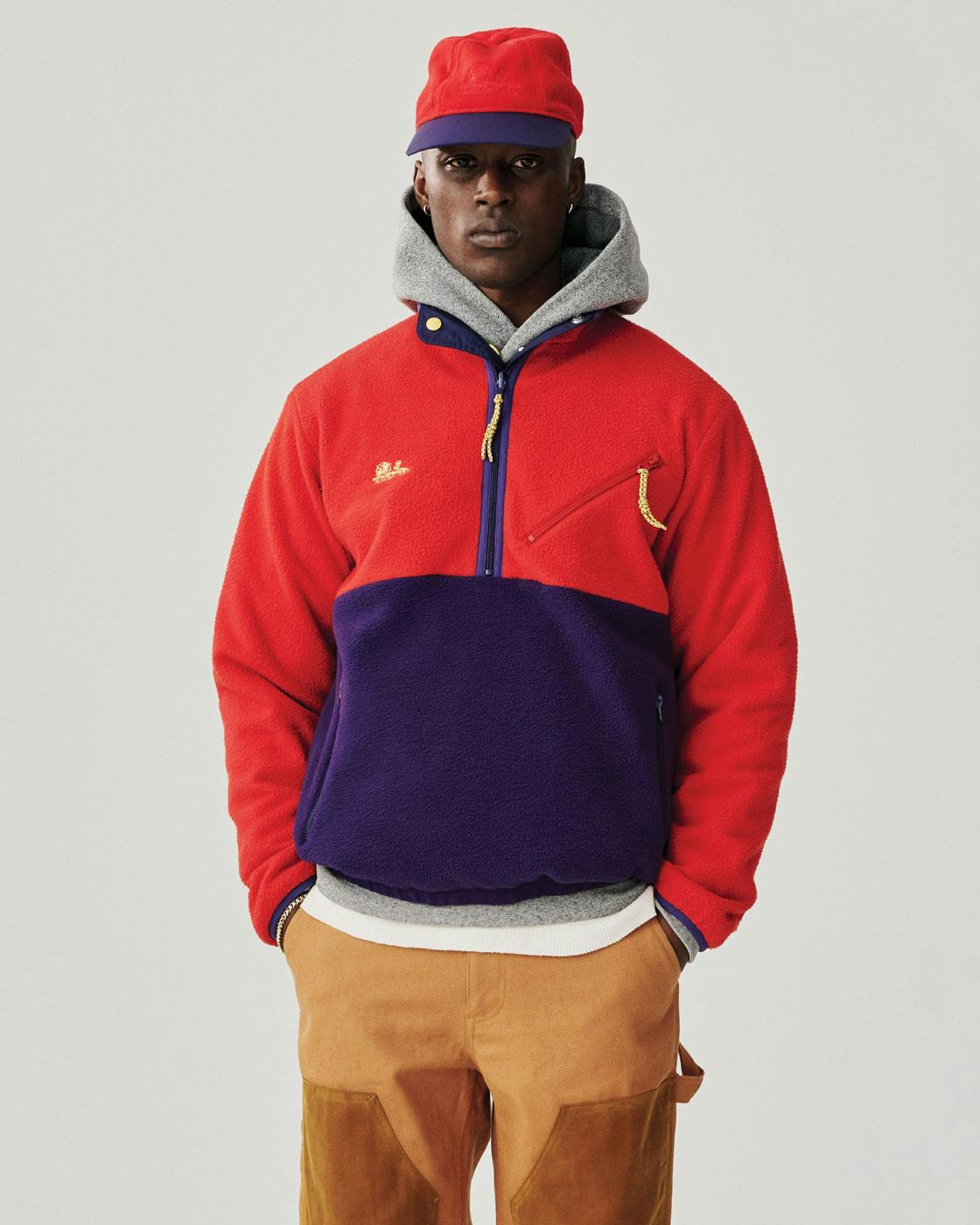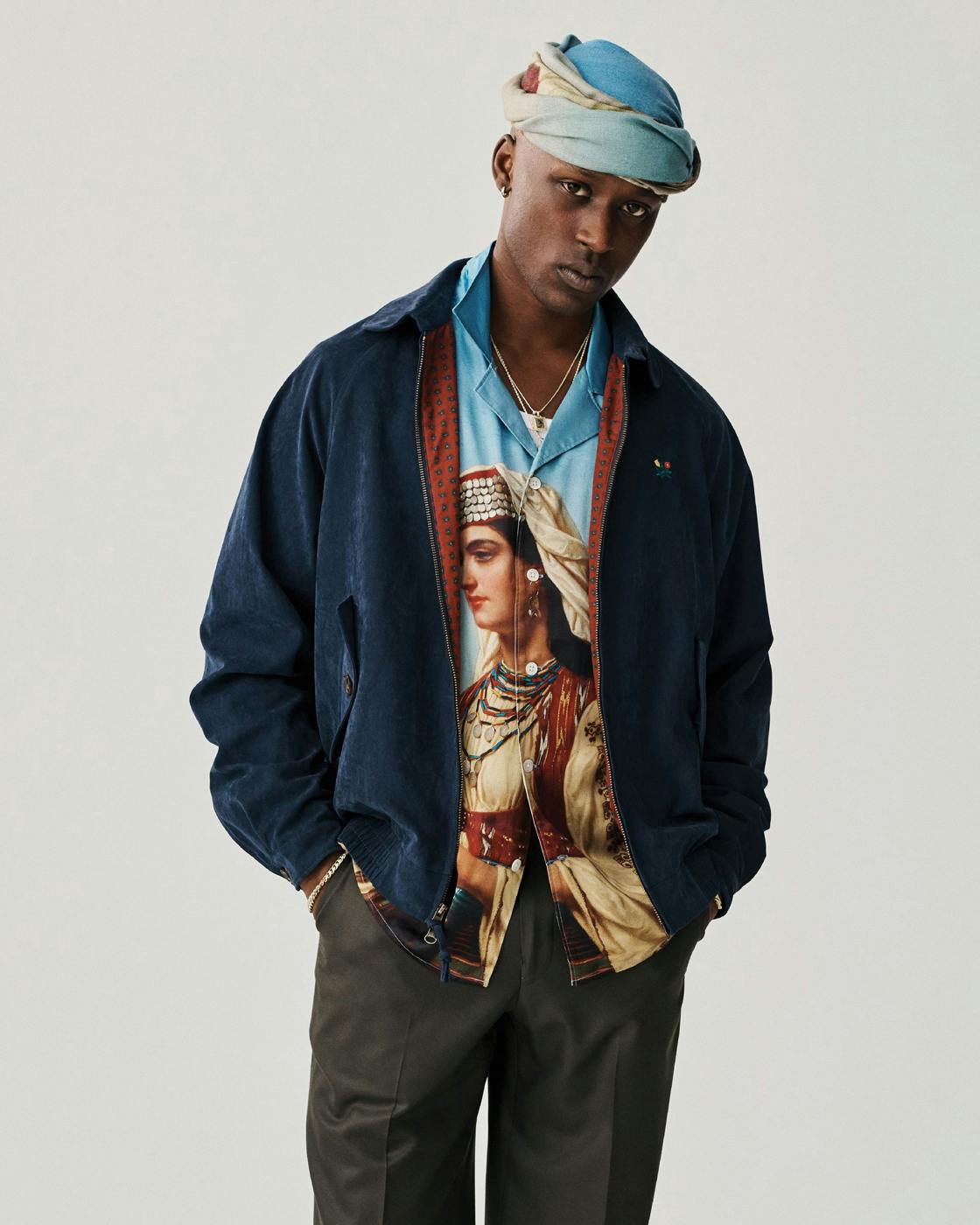 Perhaps that's why ALD's seasonal campaigns, cast from a collective of the brand's downtown New York pals, are so seamlessly styled, with everyone in the imagery comfortably geared up regardless of stylistic background.
Expect the next campaign, likely to launch within mere weeks of the lookbook above, to hit similar high-water marks
Of course, it doesn't hurt that the photos are crisp, the set is gorgeous, and the social media layout is tasteful. That's that innately evocative ALD presentation for you, and it'll sell more clothes for you than anything else.
It's hardly unfair to compare Aimé Leon Dore to the likes of BEAMS PLUS or fellow NYC labels like NOAH and Wythe, who affect a similar sense of effortless cool through laid-back lookbooks and diverse menswear inspirations.
The difference is that ALD's got a massive audience hungry for its New Balance collabs, a younger cache that hasn't had its eye trained on decades of vintage J.Crew catalogs or back issues of TransWorld and Popeye.
So, they come for the New Balances and stay for an intro course on tailoring, a brief rundown on vintage sportswear, and a hands-on knitwear discourse.
There are enough older consumers keeping up with Aimé Leon Dore who can explain a Polo homage to the newbs and, surely, no one needs to be told why a revamped football jersey looks cool.
But ALD's primary skill is in bridging the gap between that stuff, doing the heavy lifting for its fans with objectively slick styling.
There's a lot of Ralph Lauren in there, like how ALD pairs double-breasted blazers with collegiate rugby shirts, bouclé wool overshirts with washed denim jeans, and everything with penny loafers.
In fact, speaking of Ralph, ALD could fairly be considered a spiritual successor of sorts.
Like Mr. Lifshitz himself, ALD is tops at translating that ephemeral sense of good taste to an audience eager for good vibes. And we all know how that worked out for Ralph.