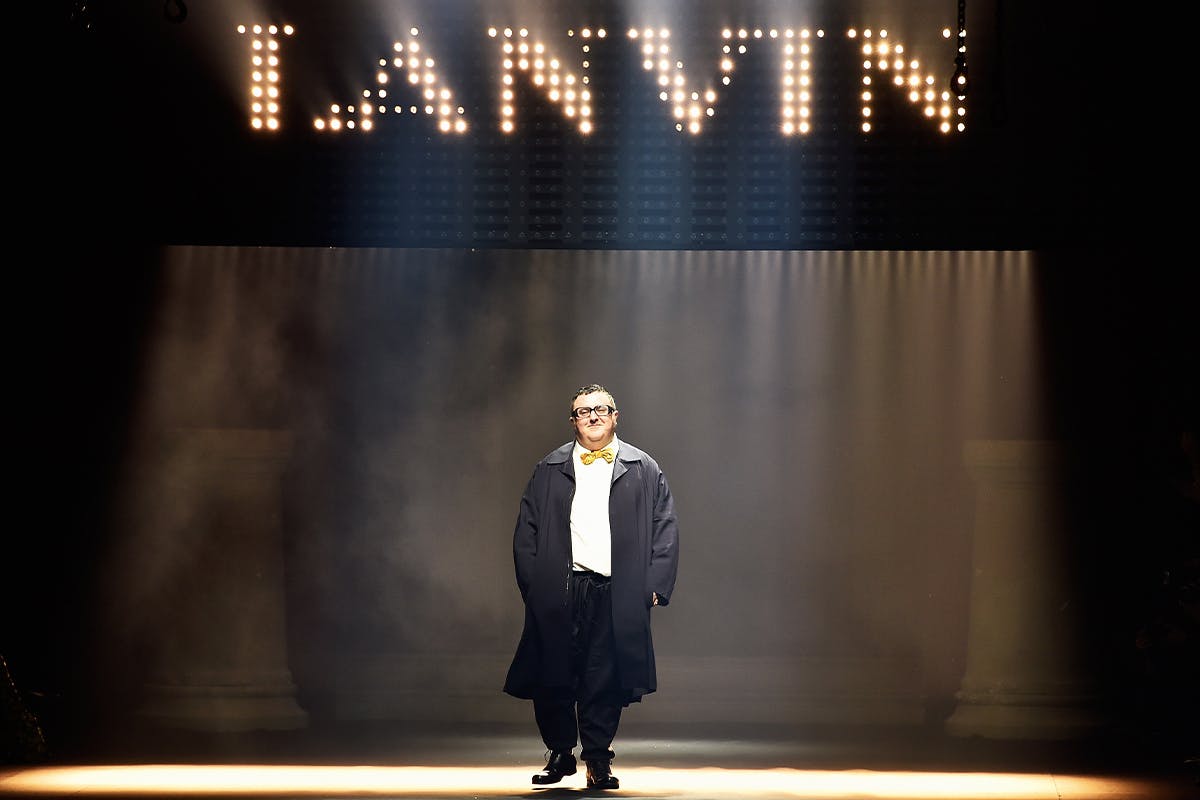 Alber Elbaz — the Israeli-Moroccan designer who transformed Lanvin — has passed away from covid, aged 59. The news was confirmed by Compagnie Financière Richemont, his joint venture partner in AZ Factory.
In a public statement, Richemont chairman Johann Rupert wrote, "It was a great privilege watching Alber in his last endeavor as he worked to realize his dreams of 'smart fashion that cares'. His inclusive vision of fashion made women feel beautiful and comfortable by blending traditional craftsmanship with technology - highly innovative projects which sought to redefine the industry."
Elbaz landed at Lanvin in 2001, having been recruited by Ralph Toledano to helm Guy Laroche in Paris in 1996, and succeeding Yves Saint Laurent at the helm of Rive Gauche ready-to-wear in 1998. His draped designs and "women first ethos" catapulted Lanvin to huge success during his 14 year tenure at the French fashion house.
When Lanvin fired Elbaz as its artistic director in October 2015, the fashion world was shocked. The acrimonious split came as a surprise to many, including Elbaz himself, who believed he would become a Lanvin lifer. In 2011, when asked if he would consider moving to another brand from Lanvin, Elbaz told the Financial Times, "How could I do that? The people who work there enable me to do what I do. They are my orchestra. I can't say to them, 'Oh, bye, Mummy's leaving now.'"
"I was in mourning," he said of the decision. "I never felt the need to create a family, as I felt that my work and co-workers were my family. I felt loneliness and shame, and I started doubting myself."  But after a five-year hiatus, Elbaz returned to fashion on the spring/summer 2021 couture schedule with AZ Factory. The concept behind the brand was to celebrate body positivity and bring happiness back to fashion.
"Alber had a richly deserved reputation as one of the industry's brightest and most beloved figures," wrote Rupert, "He was a man of exceptional warmth and talent, and his singular vision, sense of beauty, and empathy leave an indelible impression."