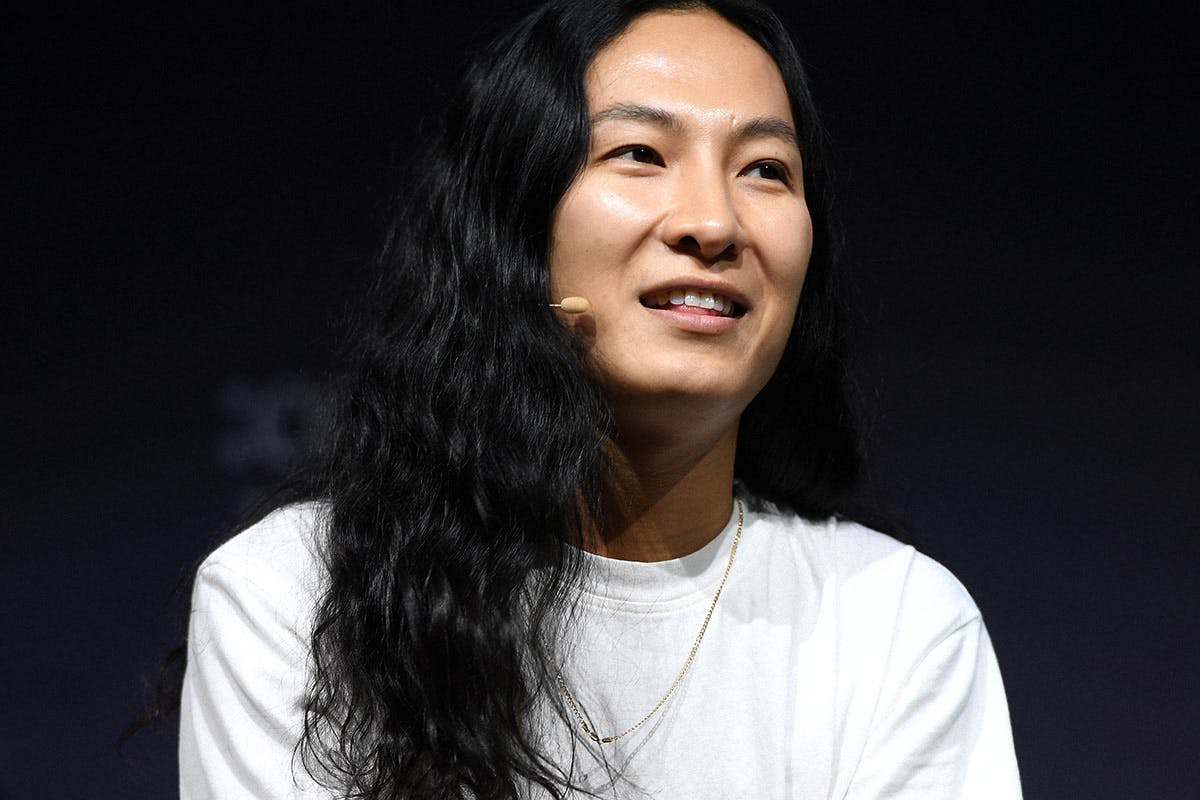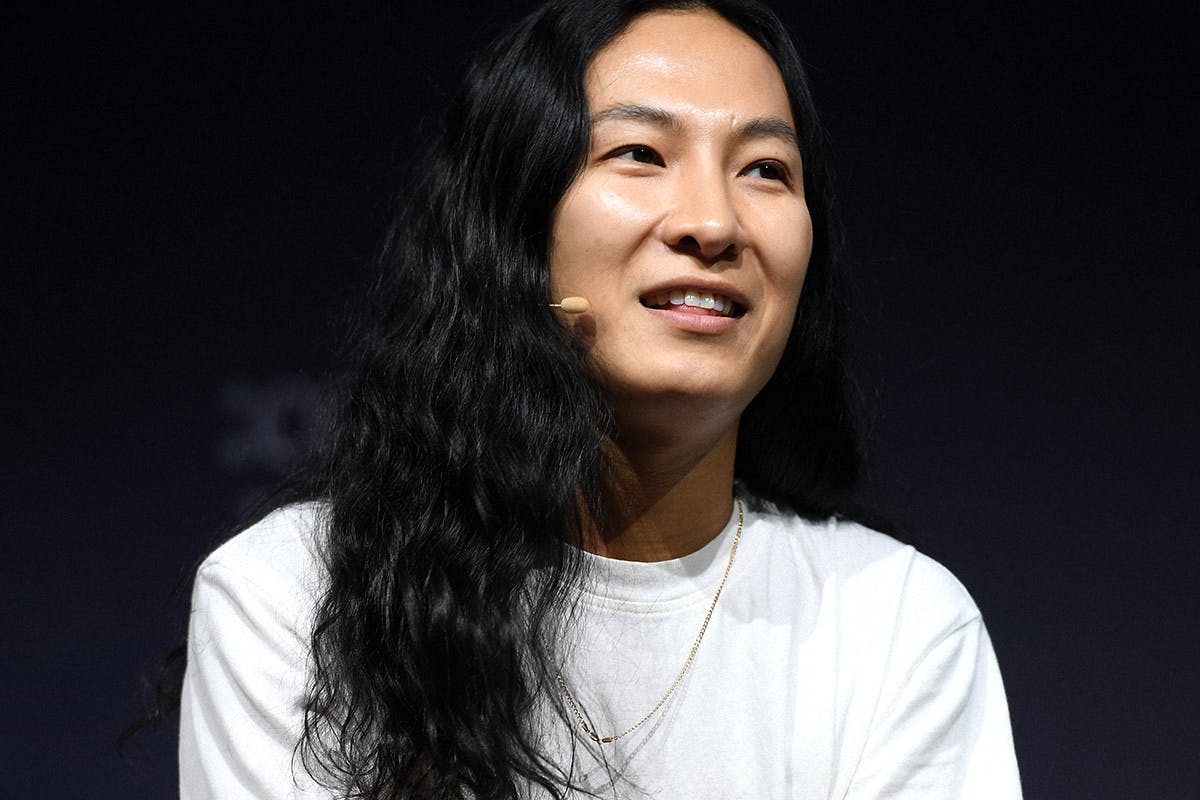 If the silence that has followed the accusations pitted against Alexander Wang paired with the designer's subsequent statements has taught us anything, it's that most platforms and figures within the fashion industry are either still unwilling or too afraid to hold much-needed conversations about sexual abuse and gaslighting when people with clout are at the center of a scandal.
"In an era of #MeToo and the solidarity victims received from Hollywood, where is the same support for the victims of Wang?" asked British model Owen Mooney, who publicly accused Wang of assault in a candid TikTok video. "This is why so many accusations of his get brushed under the rug, along with accusations of prominent figures in fashion, for that matter."
ICYMI, allegations hit headlines globally after Diet Prada picked up on a post that was first published by Shit Model Mgmt. It read: "Alexander Wang is an alleged sexual predator, many male models and trans models have come out and spoken about the alleged sexual abuse that Alexander Wang has inflicted upon them. It is important to show your support to these victims by unfollowing Alexander Wang and boycotting his clothing line."
As that quote states, Mooney was one such voice speaking out against Wang. His comments were echoed by trans model and actor Gia Garison, a man named Nick Ward, another named only as Nick, and a number of anonymous others. The claims, in one shape or another, detailed incidents involving sexual assault and/or molestation, and being drugged.
Wang has since refuted all allegations. But his response was a masterclass in what not to say when allegations of sexual assault are issued against you. Arguably, his statements are a case study in gaslighting, and what's more, the publications that published his words verbatim, without addressing the semantics, are part of the problem.
Hazy? Let's dissect. Here's what Wang said across two separate statements (points for discussion are numbered in brackets).
"Over the last few days, I have been on the receiving end (1) of baseless (2) and grotesquely false (3) accusations. These claims have been wrongfully amplified (4) by social media accounts infamous (5) for posting defamatory material (6) from undisclosed and/or anonymous sources (7) with zero evidence (8) or any fact-checking whatsoever (9). Seeing these lies (10) about me being perpetuated as truths has been infuriating (11). I have never engaged (12) in the atrocious behavior (13) described and would never (14) conduct myself in the manner that's been alleged. I intend to get to the bottom of this and hold accountable (15) whoever is responsible for originating these claims and viciously spreading them online."
In points 1 and 10, Wang recenters himself in this discussion as the victim. In 11, 12, 13, and 14, he shames the alleged behavior while distancing himself from it and rather paints a picture of the person he would like the public to see. In points 2, 3, and 10, he discredits the chorus of voices that say they have been abused and traumatized by his actions. In 4, 5, 6, 7, 8, and 9, he discredits and makes assumptions about publications that have reported on stories that are not in his favor. And in the final 15th point, he issues a threat to the alleged victims.
Let's sit with that for a minute, break it down further, and imagine this happened to you. Consider the courage and the emotional toll it takes to speak publicly about a traumatic incident that occurred at the hands of someone famous, a person with the influence to make or break your career. You've heard that this is happening a lot — this person has apparently abused other people, and your speaking out could put an end to it, stop it from happening again.
But then you must re-live your trauma, put it into words, and send those words into the world with your name on. This puts you at risk of retaliation, doxxing, threats, and harassment, both off-and-online, by that person's friends, peers, and fans. They talk about who you are and what you stand for without knowing you. They call you a money-grabbing, fame-hungry nobody, or potentially worse if you do not fit binary codes. They ask you to prove it. Yet, if you choose to remain anonymous, your experience is seen as a lie.
Then imagine that the famous person's PR reaches out to every influential fashion publication (including Highsnobiety) with a statement that not only calls you a liar but threatens you, too. Then most publications either publish those words, or they stay silent completely.
Would you still come forward?
If the answer is no, that's not surprising. When The New York Times broke the story about FKA Twigs filing a lawsuit against her abuser, Shia LaBeouf, it said she worried about going public because "no one is ever going to believe me. I'm unconventional. And I'm a person of color who is a female." That reasoning, regardless of her celebrity status (the fact that she is a celeb and still feels that way shows you how deep this rabbit hole goes), is a perfect example of how gaslighting operates.
Gaslighting is a form of abuse that feeds on power imbalance, on the perceived political, social, and economic inequalities that lay between the accused and the accuser (like a globally renowned celebrity and a model people haven't heard of, for example). It gains control by using tactics like discrediting and devaluing, by asking victims to prove something that cannot be proven in the traditional sense and only by their own experience. It makes them out to be deceitful, delusional, crazy. It disarms victims and spins them around in circles until they fall over, humiliated.
In an Instagram post last week, Mooney also questioned the role gender has to play in relation to the case against Wang. "I can't help but question if this has something to do with this being about men, queer and trans people? Does the ideology that we are not victims of sexual assault exist? What would the response be if a world-renowned fashion designer was drugging and sexually assaulting cis women?" That he even has to ask this post #MeToo suggests that the answer to his first two questions is probably yes.
Mooney continued: "Well we've seen it happen, with #MeToo. How about #UsToo? [The term #UsToo was first penned by lawyer and author Sophia Nelson in 2017 as a way to make #MeToo conversations racially inclusive.] Because there is no shame in coming forward and pointing to your assaulter. We need to be taken more seriously, this happens to us too and the response should be equal.
"There were so many people in Hollywood who tirelessly advocated for the #MeToo movement, which was truly incredible, but these same people are now turning a blind eye to the current allegations. The response to the message of #UsToo has been enlightening, it's clear that people are shocked and disappointed in the zero support from people in Hollywood and fashion. These people are idolized by so many, so when they pick and choose their activism, it's very disheartening."
Disheartening is the right word, but it doesn't have to be that way. These conversations are hard and messy and having them publicly can be scary, but having the conversation is nowhere near as scary as being the one who has aired their trauma on a global stage — especially if that stage then ignores it. The last years are proof of what we can collectively accomplish when we can stand up for one another, and we can keep pushing for more, but change will only happen if the conversations keep happening, too. Evidently, we still have a long way to go.
The pandemic and subsequent stay-at-home regulations have led to an increase in domestic violence. If you or someone you know is experiencing domestic violence, contact the National Domestic Violence Hotline (US) and National Domestic Abuse Helpline (UK) to find out how to get help. You are not alone.⁠