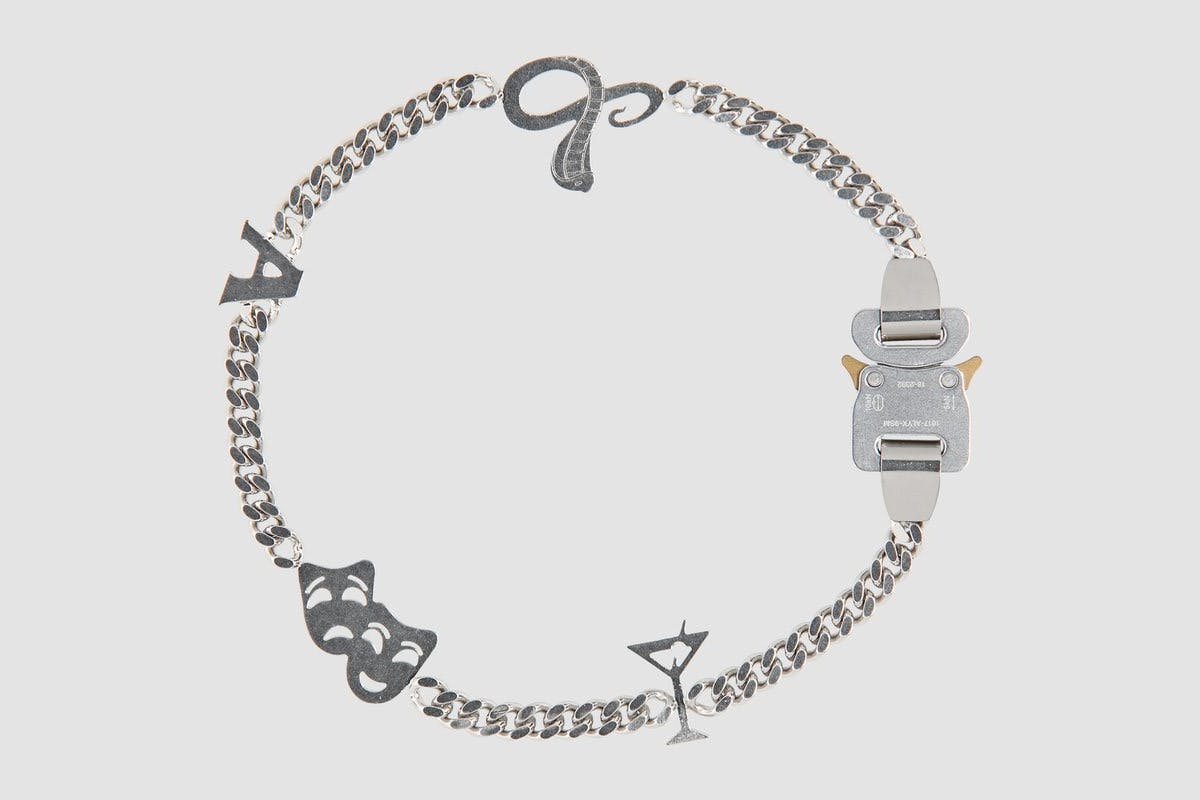 1017 ALYX 9SM is re-releasing three of its highly covetable Hero Chains today. The Swoosh chain is available in two colors: gold and steel. A third option, the Jem chain, comes in silver and features four charms: a snake, a martini glass, the comedy and tragedy masks, and a capital A. All three are made of brass with either gold and silver plating, as well as the brand's signature buckle in anodized aluminum.
The Swoosh chain will set you back $607 or $516 for gold or silver, respectively, while the Jem chain is priced at $540. To cop head over to 1017 ALYX 9SM's website.
For more from 1017 ALYX 9SM, check out our recap video from the brand's recent Paris Fashion Week show.