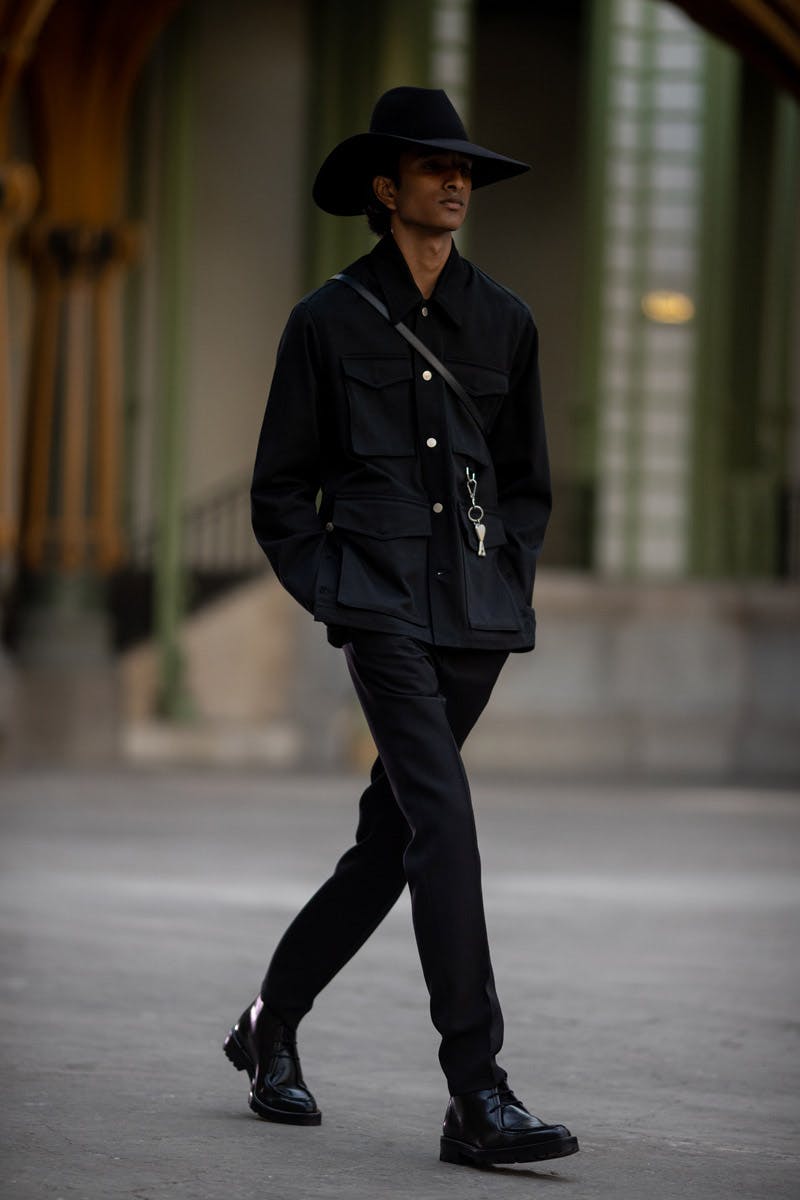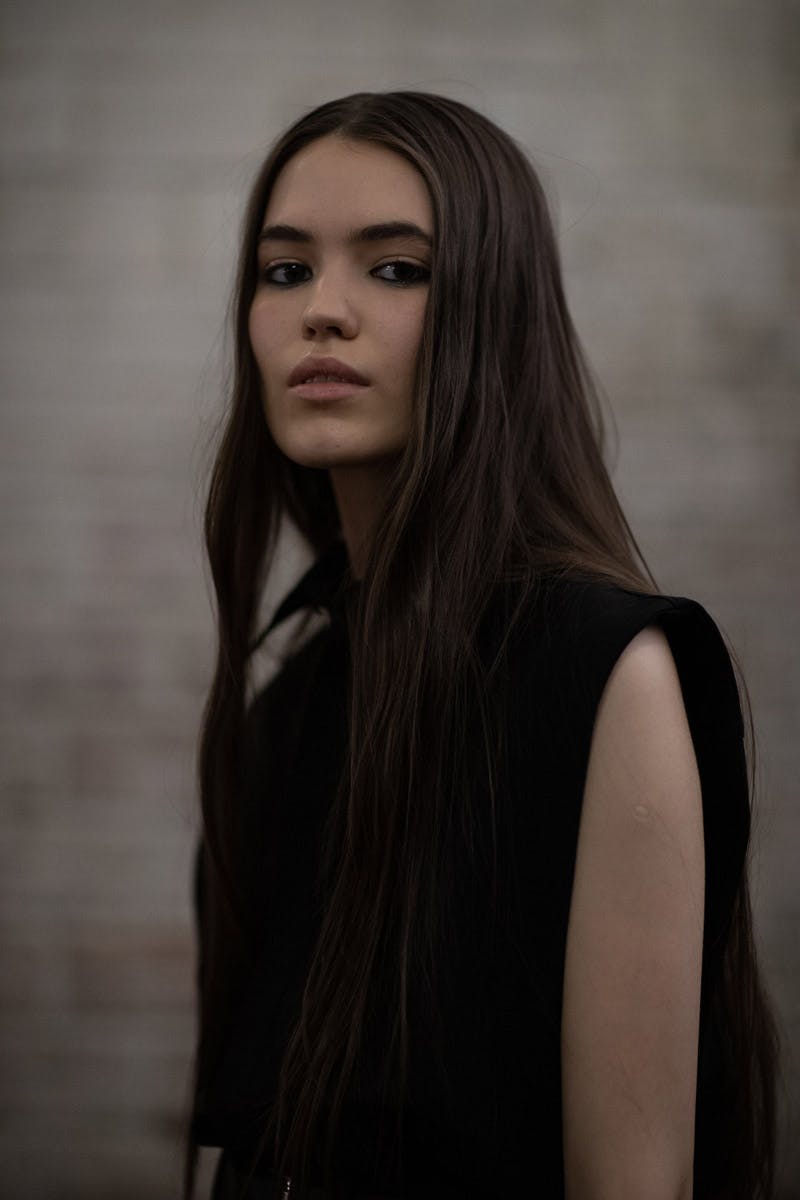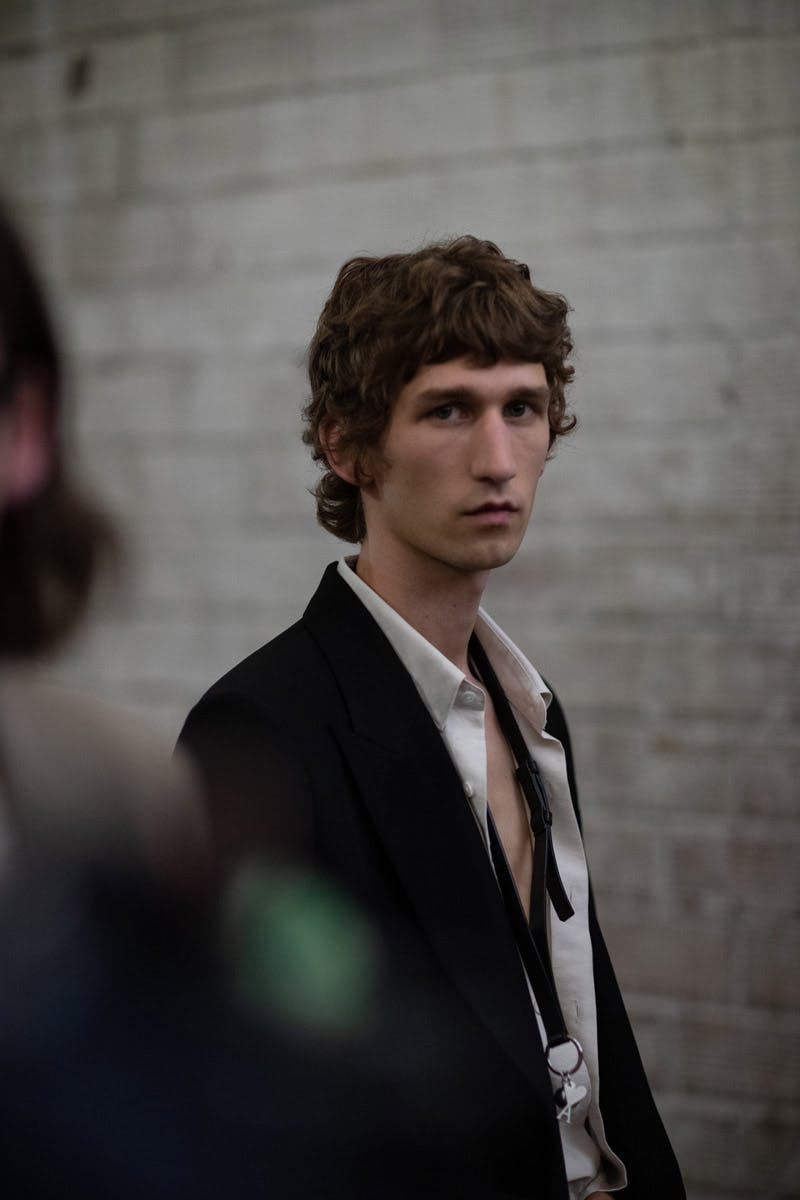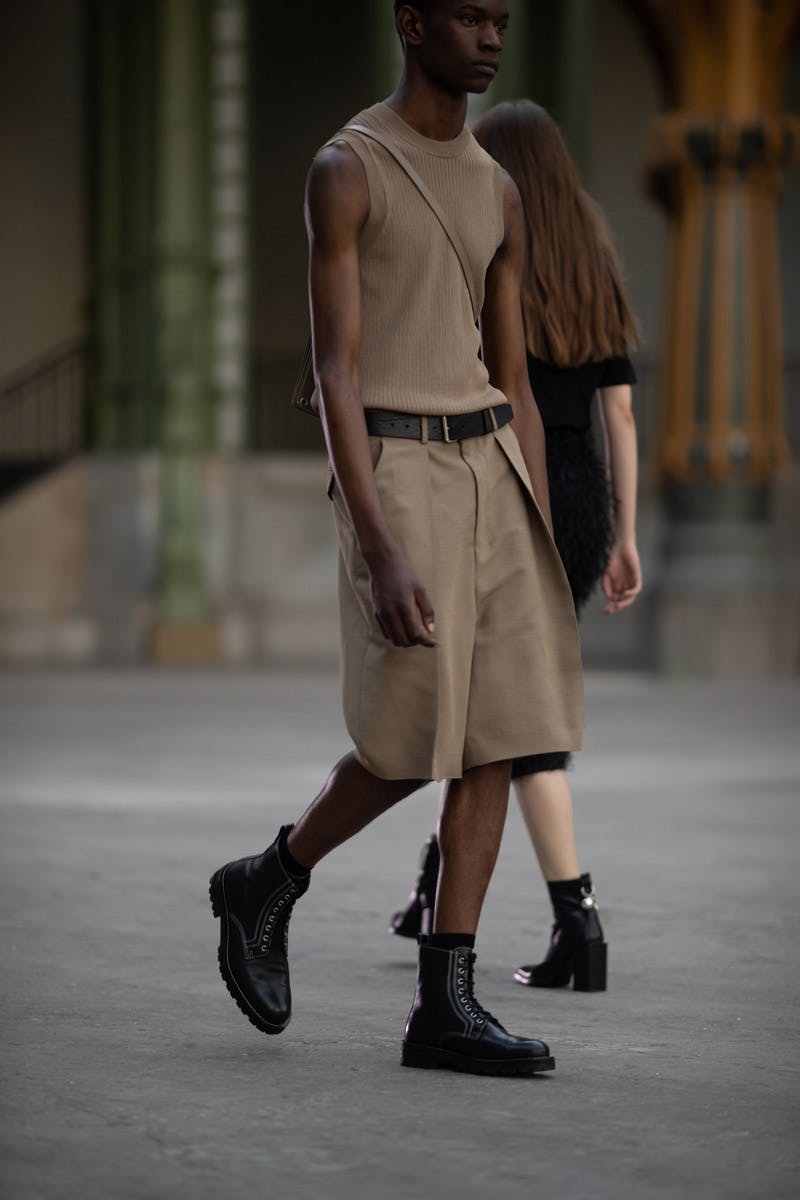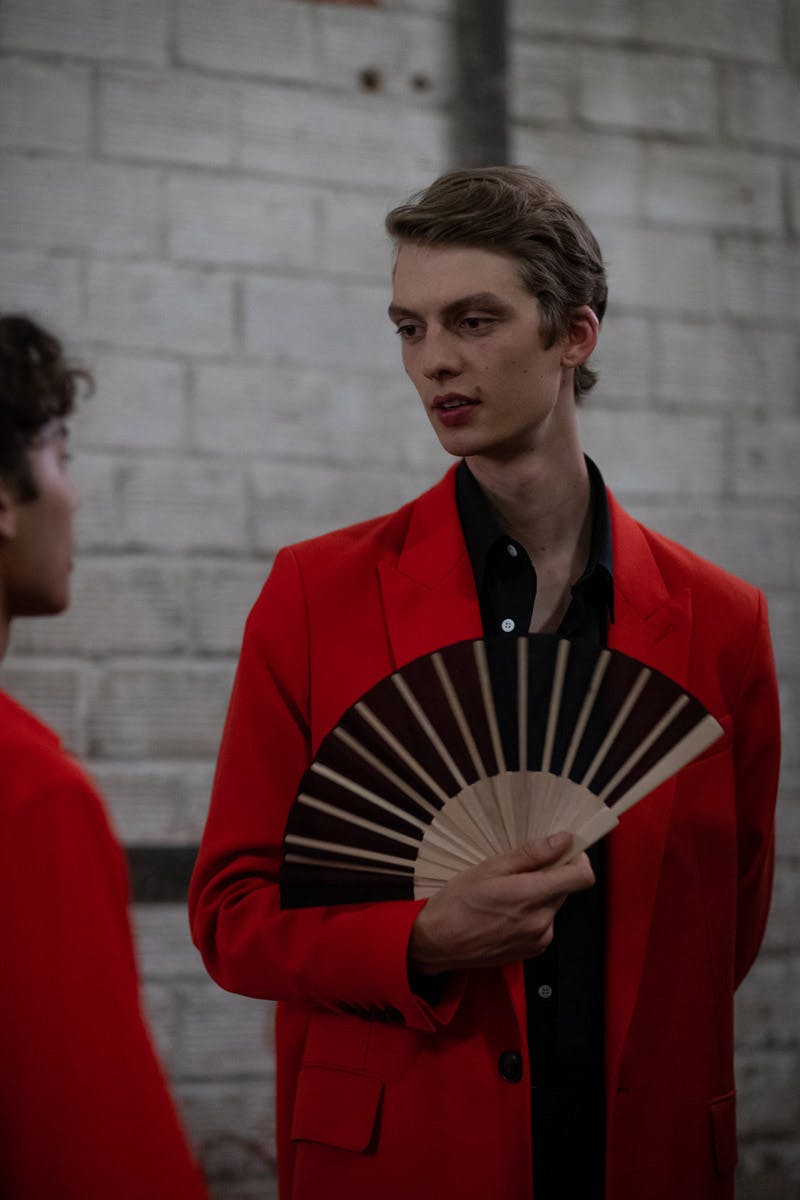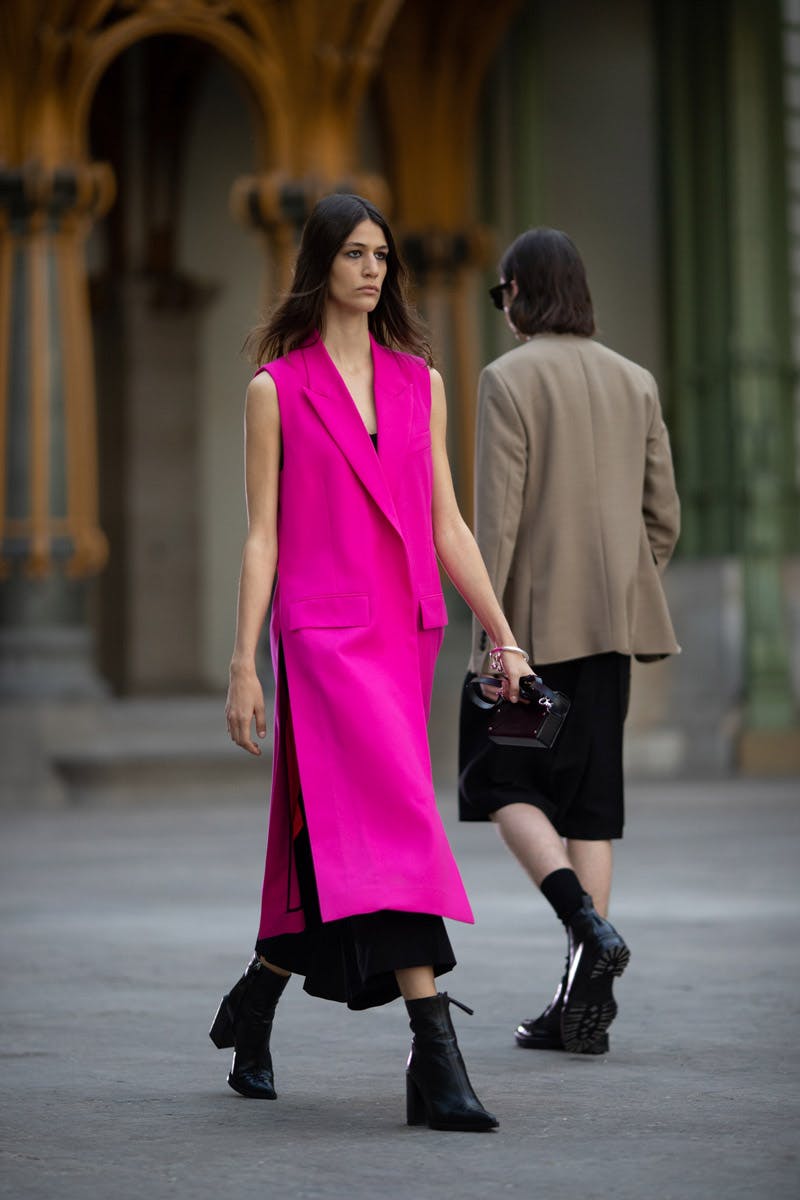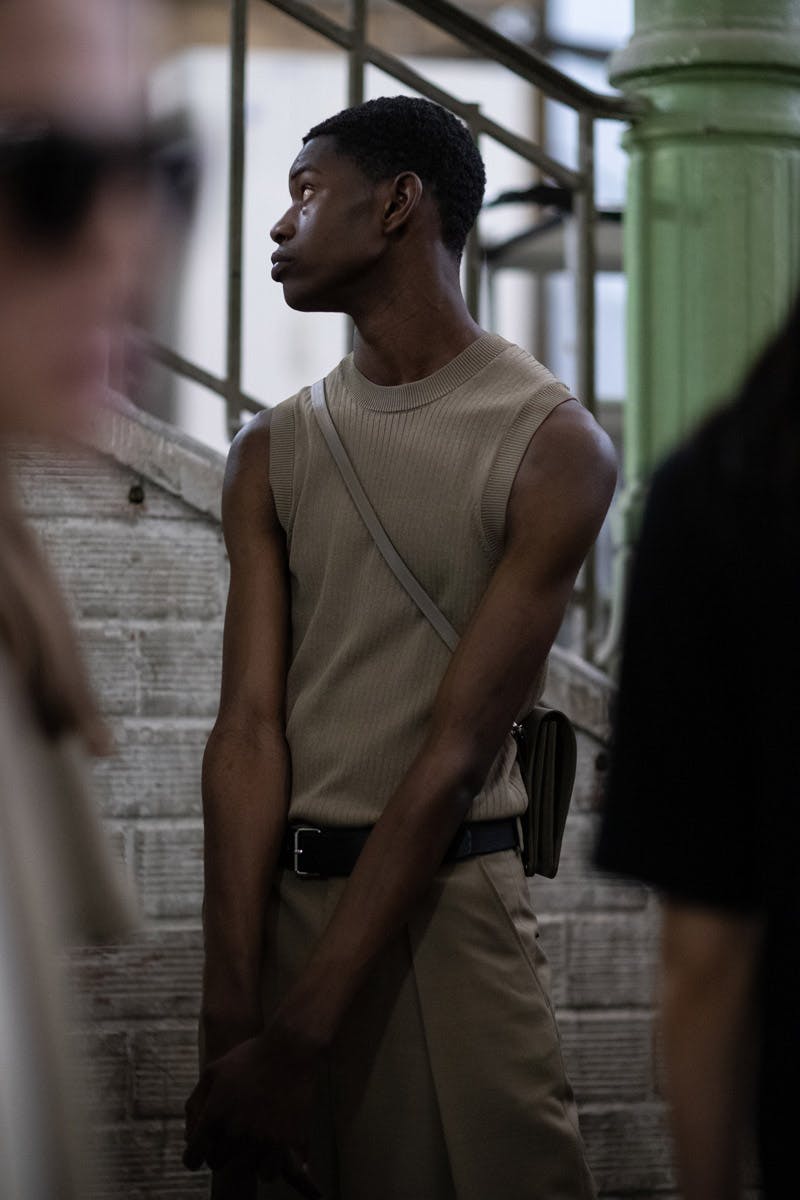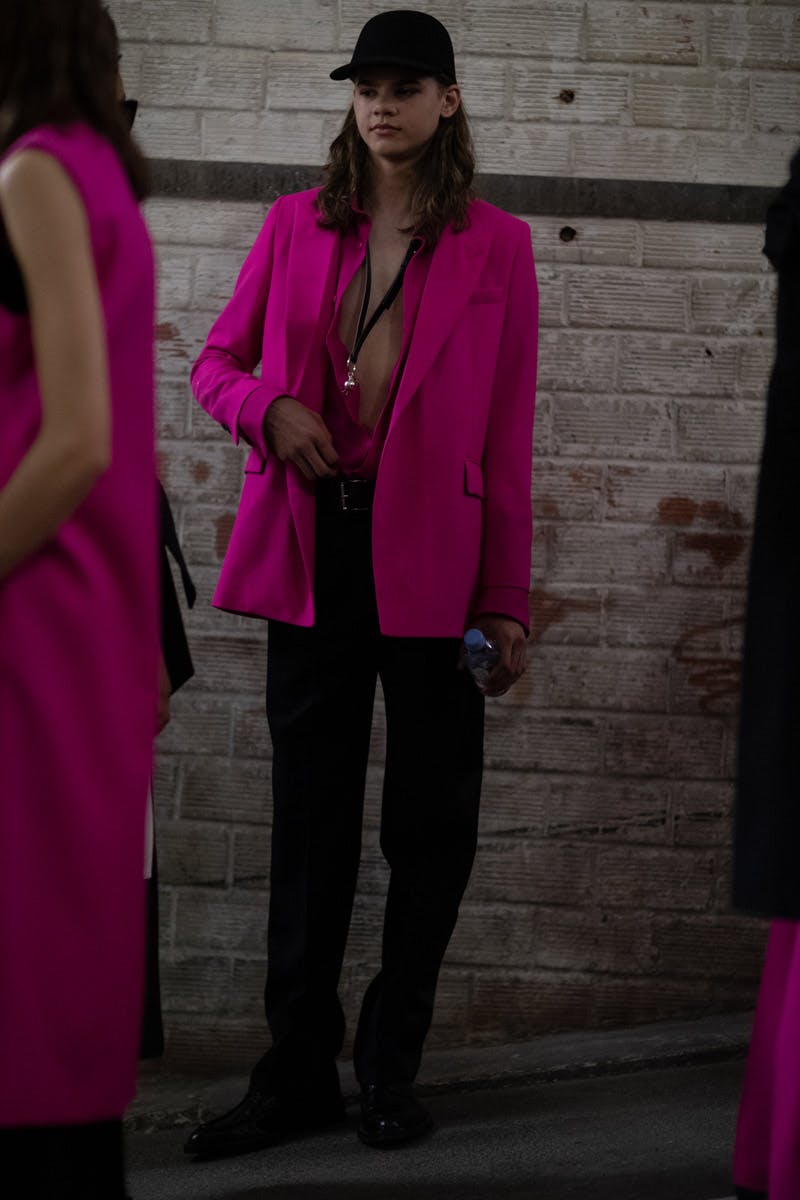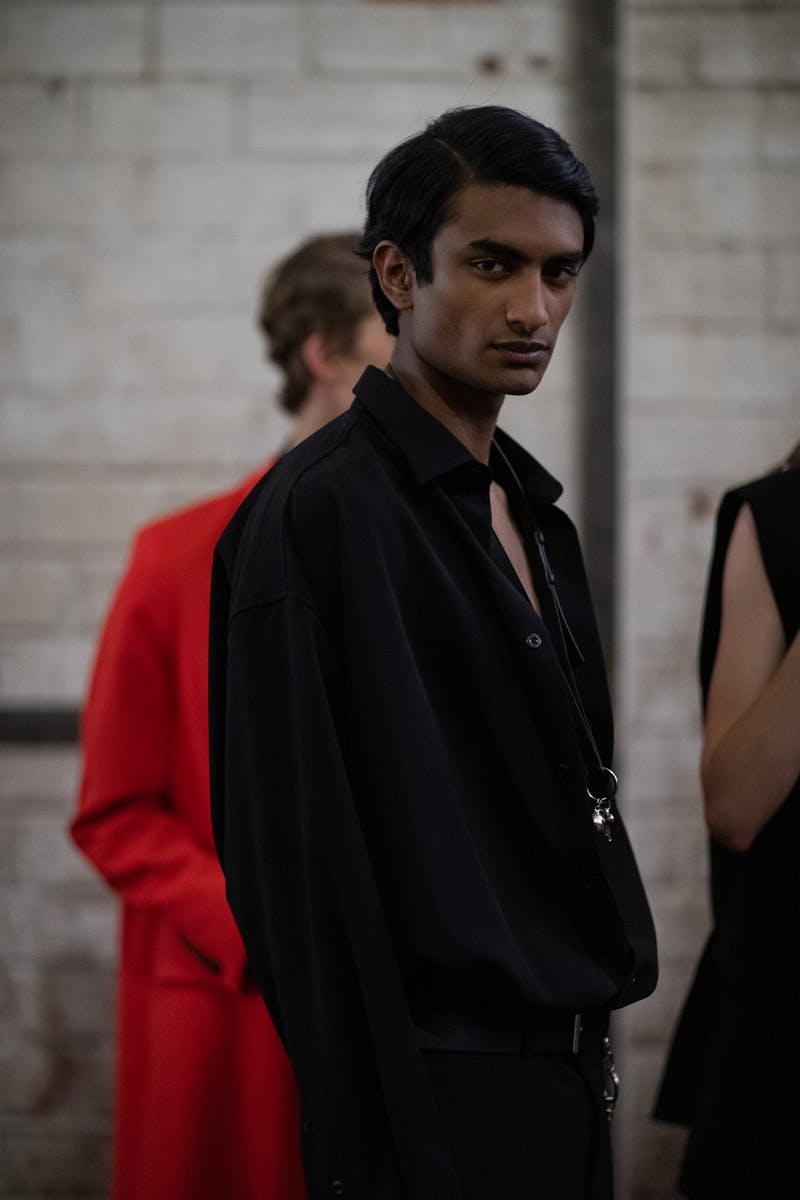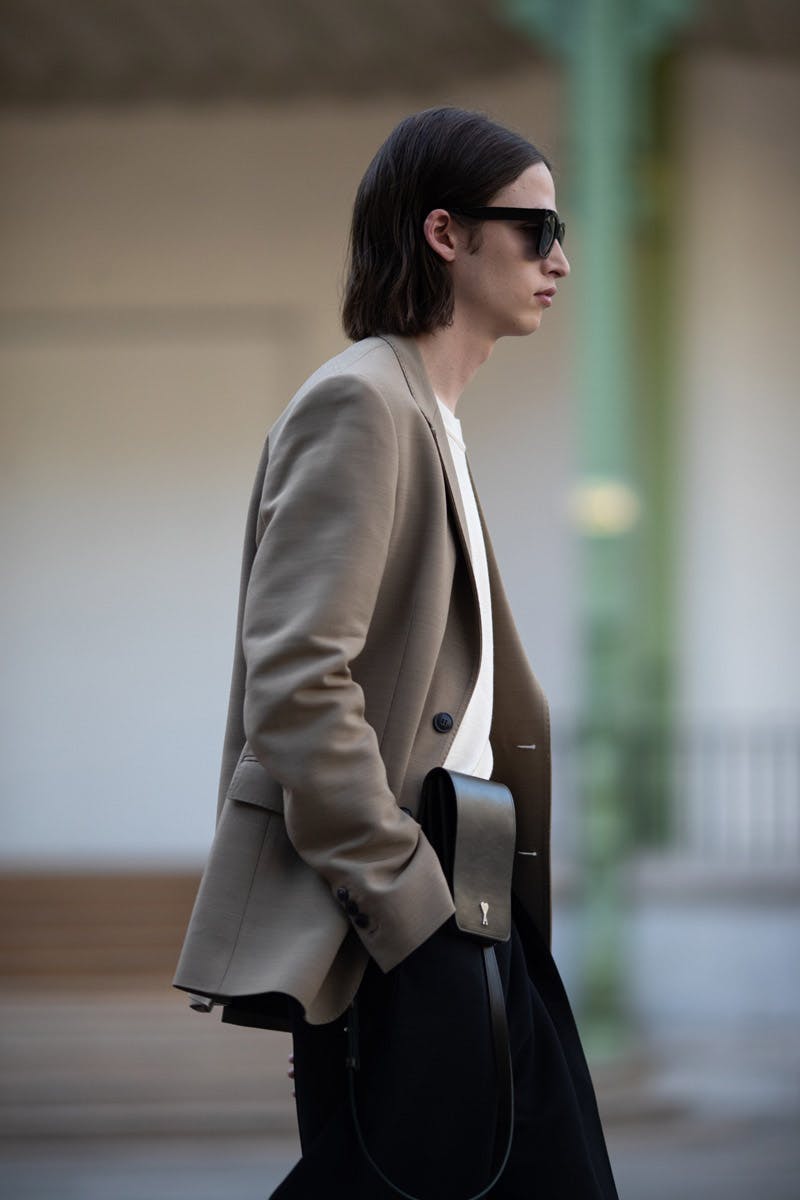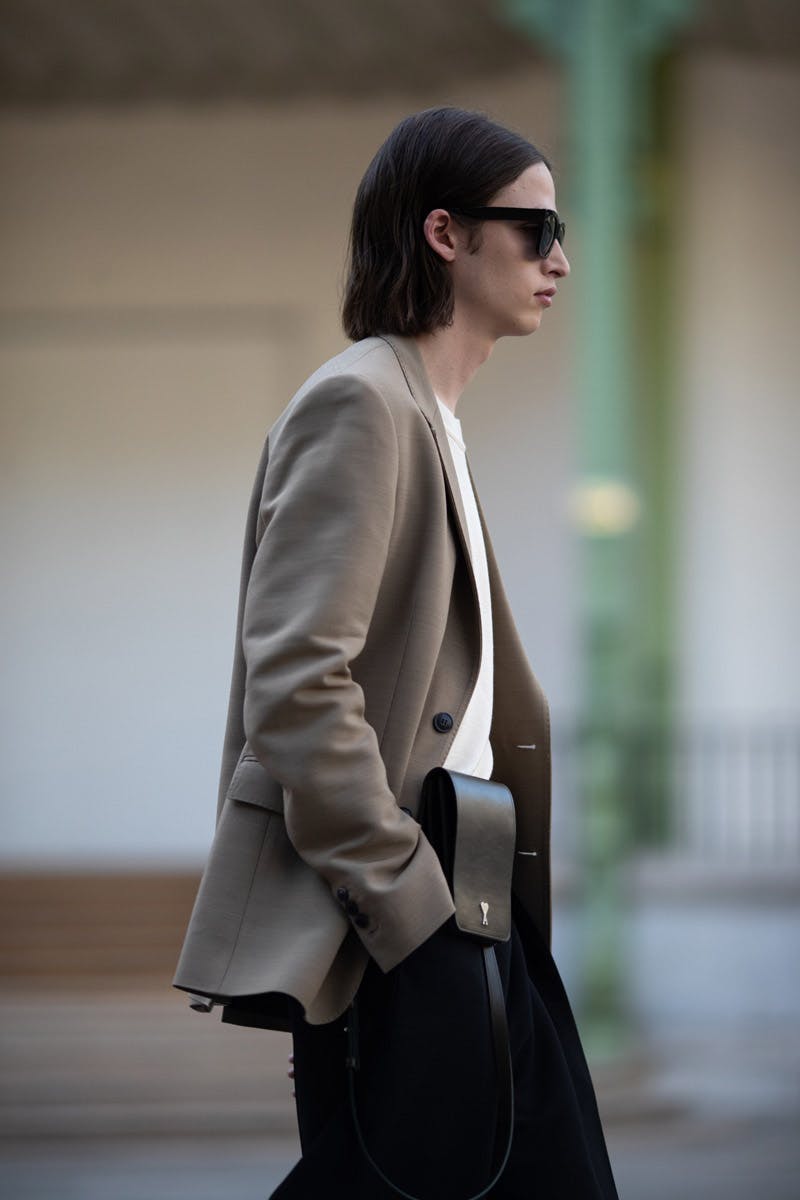 Under the hot glass dome of the Grand Palais — usually reserved for the late Karl Lagerfeld's extravagant show spectacles for Chanel — AMI showed its Spring/Summer 2020 collection. But this time there were no giant Chanel branded malls, spaceships or beaches.
Instead, the show location was stripped back to its purest form, empty with only a number of black picnic chairs with matching black fans on them to keep the attendees cool. Pre-show, many editors noted how they never had seen the location this empty. It made you focus strictly on the clothes.
And that's exactly what AMI's founder and creative director Alexandre Mattiussi wanted. After all, similar to brands like The Row, Deveaux, and Lemaire, his take on fashion has always been about cut, fabric and color over avant-garde, unwearable garments. When one needs to focus on shape and detailing, it's better done without any distractions.
From afar, light noise from a bell could be heard, ringing with every step. The first one appeared on a necklace as a single charm, paired with a sober all black car coat, trousers, and open shirt. Then came the bells on necklaces, key chains, knuckle dusters, and earrings. All were worn with black.
"It's a meditation thing," Mattiussi tells Highsnobiety after his show. "I've been [meditating] a lot over the past couple of months and you have to calm down and do something that's good for you. [The bells] are like a perfume, you can feel that someone is arriving."
The designer has always had a knack for the minimalist and straightforward. It's what made him re-launch AMI in 2011 after gaining experience at Dior Homme, Marc Jacobs, and Givenchy. The clothing wasn't ground-breaking but that's never what Mattiussi set out to do. It's always been about him dressing his friends with easily-worn classics sold at reasonable prices. The business model has paid off with sales upwards of 40 percent season-on-season.
And why change something that isn't broken? First came every item you can think of in black, the ultimate wardrobe staples. Notably, they arrived on both men and women as the brand — after years of demand from its female clientele — finally announced its upcoming women's line which will debut later this year. This comes after AMI tested its highly successful "menswear for women" capsule in its Paris store in 2018, which saw 80 iconic pieces resized for women.
After the large black section came beige, creme, bright poppy, and fuchsia, featured across shirts, tailored trousers, trench coats, belts, denim, blazers, knitwear, and tees. Everything made in classic fabrics like cotton, denim, and wool, all stripped back to their contemporary essentials. One oversized leather trench coat that also came in beige — although not suitable for summer — stood out for its fashion-forward yet wearable silhouette.
"[AMI] is super romantic and all about love, so it's very sophisticated and chic," Mattiussi says. Yet it's even more than that. For the finale, 20 men and 20 women walked opposite each other clockwise around showgoers. The Ami universe is finally complete.