The one certain thing about war is that nothing is certain. Amidst Ukraine's continued battle against Russia's invasion, all manner of strange and frightening occurrences have curveballed the cruel conflict.
But there are few objective constants, one of them being that Ukraine's citizens have displayed unwavering bravery in the face of unceasing oppression. As normalcy is routinely upended, Ukrainians gamely labor towards a brighter future, one without air raid sirens and bombs exploding in the distance.
It's a tough time for everyone, including the people who comprise Ukraine's fashion industry. From local designers to expats, 2022 has been an especially trying year.
Danila Podolskyi is likewise striving to make the most of the situation. Podolskyi is an industry vet with over a decade of experience in luxury retail, specifically of the avant-garde variety.
In the late aughts, Podolskyi worked at a now-defunct department store before becoming the buyer and director of short-lived trailblazing boutique Prototype, the first retailer in Ukraine — if not all of Eastern Europe — to sell hard-to-find labels like MarvieLab and Obscur alongside more well-known names like Rick Owens, Haider Ackermann, and M.A+.
Podolskyi later founded his own boutique, Anthology, and packed its shelves with only the brands that he himself wore, like Forme D'Expression, Ziggy Chen, Guidi, and a strictly curated selection of other slowmade artisanal clothing that's informed Podolskyi's own wardrobe for years. And I mean years: Podolskyi has been wearing his favorite Forme "suit" since 2010.
He's a pioneer in Ukraine's burgeoning fashion industry: alongside the likes of Atelier 1, Podolskyi introduced the residents of capital city Kyiv to progressive fashion that they may have never otherwise had the opportunity to explore.
In the spirit of Ukrainian Independence Day on August 24, I briefly spoke with Podolskyi about Anthology, his background in the business, and life in Kyiv since Russia forced its way into Ukraine six months ago.
This interview has been edited and condensed.
Can you contextualize your current living situation?
We've gotten used to living in war conditions. I could say that it is normal, but it's not.
Here, I need to remark that I've stayed in Kyiv the entire time, so I'm speaking from a specific perspective. In comparison to February or March, or even until just a few months ago, we have more products in supermarkets and petrol at gasoline stations.
It's been tough. I constantly live with a feeling that I'm on the set of a horror movie. Rockets, traffic jams, checkpoints, Russian troops, shortages of products and medicines, a sense of panic... It sounds like a bunch of clichés but it's real life.
Regarding the next few months... Nobody knows. That's a common expression nowadays. Too many weird things have happened, so people stopped being surprised by anything.
What's your average day like?
I'm trying to keep the same schedule as before the invasion. That means trying to keep working. It's a common solution for a lot of people and helps mental health. Your mind needs to be in shape.
The daily routine is a form of optimism; it gives you stamina and opportunities to keep going forward. I'm trying to keep in touch with brands from whom I've received a lot of support, which reinforces a feeling of camaraderie.
Another important thing is what you do when you're out of work. Leisure — what you do without pressure and on your own time — is a marker of a person's true nature, even in wartime.
For many people in Ukraine, volunteering or helping others is our new leisure.
Has the Russian invasion affected your life directly?
My father lives in a village that's been a hot point. Russian troops are located in the next village across the river so there've been serious fights. My father had to stay in a basement without electricity or heating since February, when the temperature inside was around 5°C (about 40°F).
He was forced to leave the house with his neighbor, dogs, and cats after the bombings began. The explosions damaged his car, so they had to drive over 100 km (about 62 miles) with no windows and shards of glass flying into their faces.
As soon as Russian troops left the area, he came back. He's replaced shattered windows with new ones and rebuilt the house. He already tended to and collected the harvest with his own hands. It shows how strong Ukrainian people are.
What keeps you going?
I use stoic principles. I am trying to do things that depend on me.
I really like the people and things that surround me. Now, it takes quite some effort to keep this constant. And, as I mentioned before, a hungry mind gives you some stamina.
I also hope that our crisis experience will prove helpful for others.
I understand that though you weren't born in Kyiv, it's been your home most of your life. What keeps you here?
Yes, I was born outside of Ukraine, but I grew up here. I've been living in Kyiv since I was three years old, so I feel like a local.
It's a combination of wild things that are common in younger capitalist places and a deep nostalgia that comes from every generation living in its own history-breaking times.
Now, most Ukrainian men aren't allowed to leave the country. It's a serious test. Our society now really demands a serious sense of love for your city and country.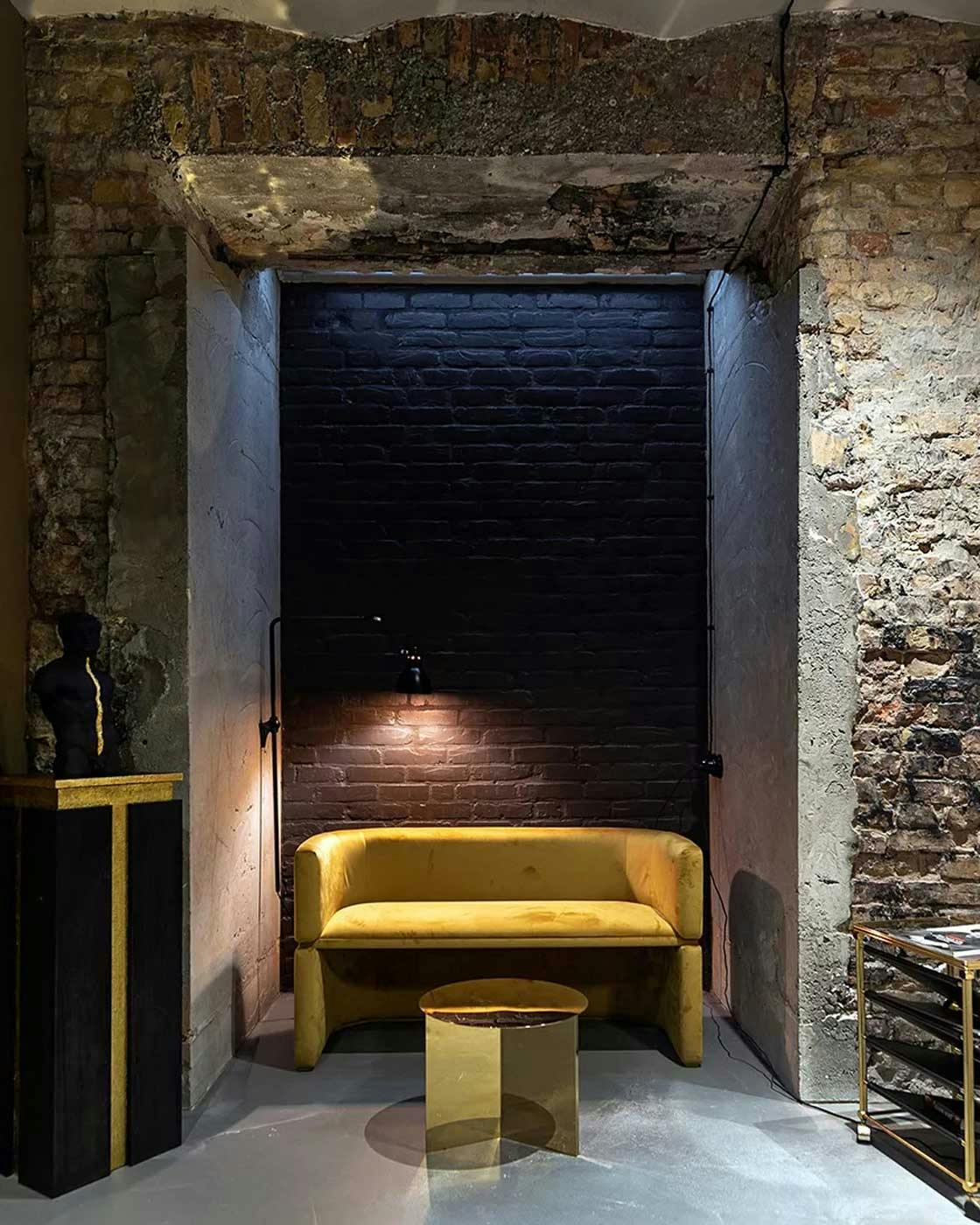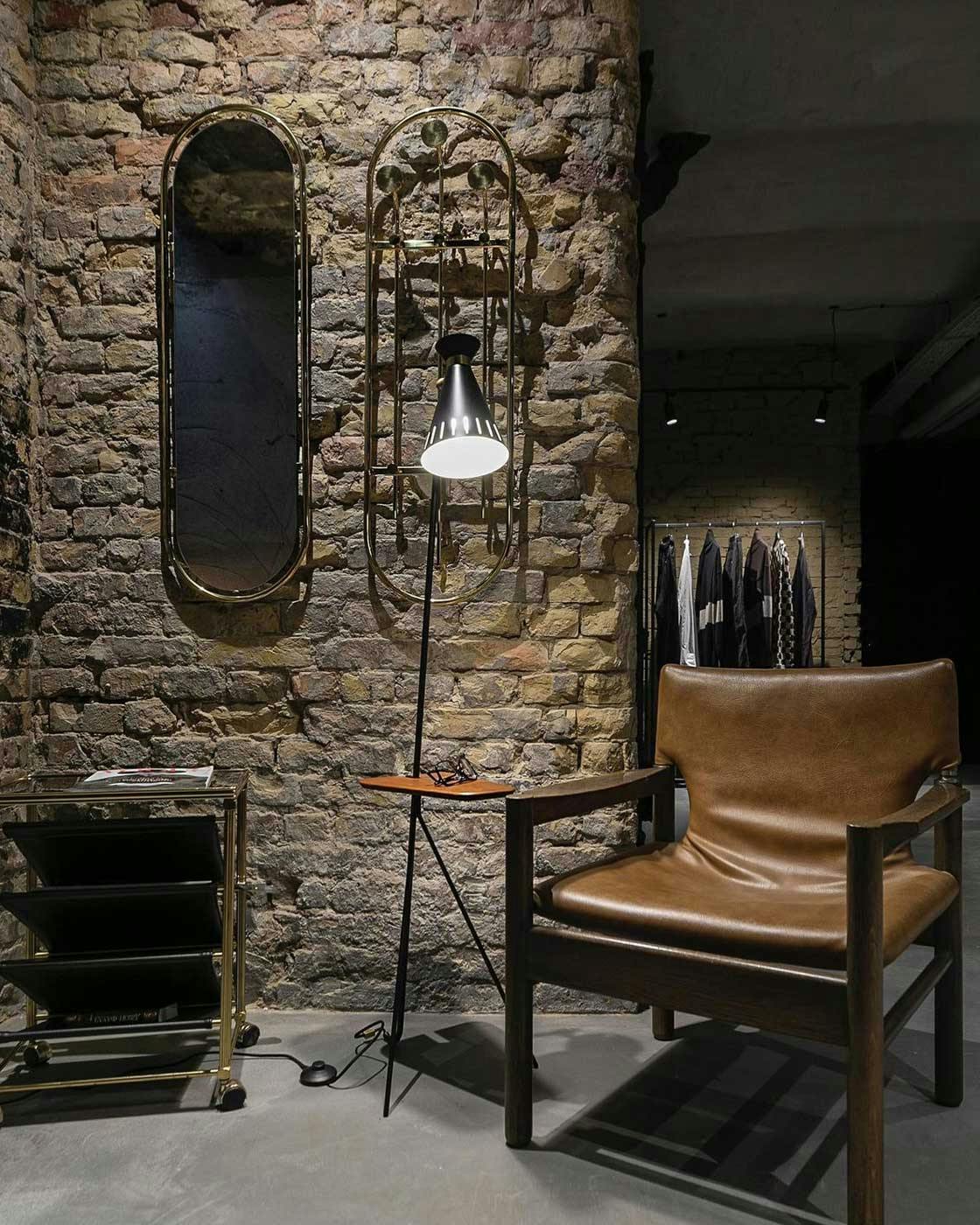 What's been your experience selling artisanal clothing in Kyiv? Was there already a "scene" for this type of clothing?
In 2010-2011, the "scene" was really small. We spent a lot of time and attention developing it.
My concept was to bring the most extraordinary items from the collections, because they hold their value even after many years. We always had a brave selection, especially for men.
Why did you found Anthology? How have things been since the invasion began?
I worked in retail and style consulting after Prototype closed but I missed artisanal garments. Nobody else believes here believes in the niche.
So, I decided on a small experiment that was against most retail rules. No discounts, no advertising, even no space (I'd rented a corner in another store).
Step by step, I created a community. We eventually grew into our own place in the city center. And we are still here.
I am very proud of the "no sale" rule. I'm still following it. I like that people can see how we respect our items and their value.
Since the invasion began, though, it's been a nightmare. Many customers are gone, and many of them can't afford to buy clothing anymore. The currency dropped critically (from 25 to almost 40 Ukrainian hryvnia for a single dollar). For places like Anthology, which is very niche, it's insane.
I'm working alone again and trying to keep the store alive. I'm currently looking for side projects or jobs within foreign brands fitting my experience.
One of the best ways [to help Ukraine] to hire specialists or organize projects with us. It helps us pay our taxes and support our country.
I get the feeling that Anthology doesn't have a web store for the same reason that it sells a specific selection of brands. Would you ever consider selling your clothing online?
Yes, you're right. I've been trying to implement an" old school" concept. To be honest, that's all I could afford from the start.
I've always worked with a tiny budget and without investments. When I started, I believed I could occupy my own small but firm place in the market. And it worked.
When our bigger store was created, it became a conscious decision to not have an online store. I wanted to create a radical image, which, as a result, positively affected sales. We work with products that are expensive and need to be exclusive because they're made in small numbers.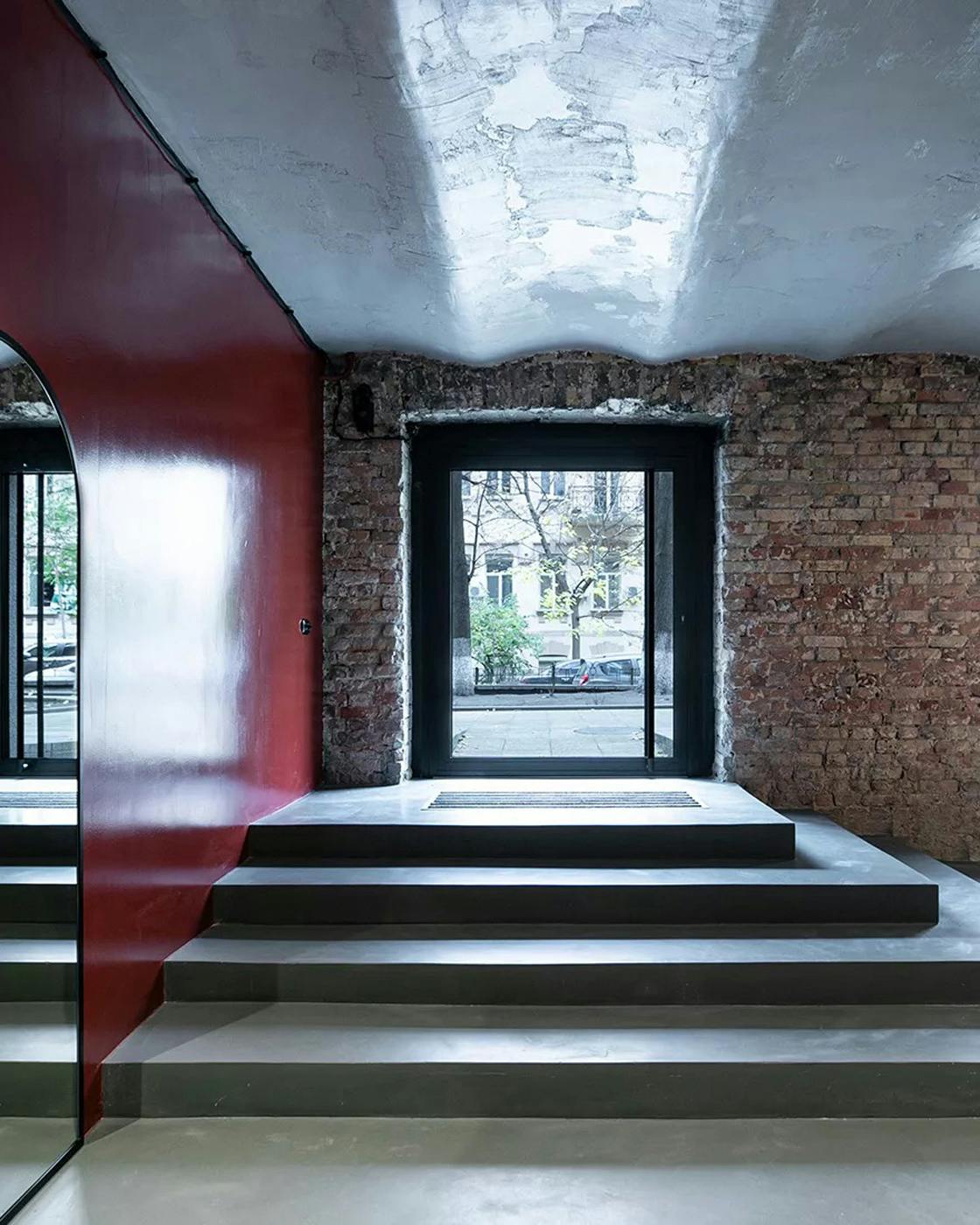 This also pushes us to be in close contact with our customers and to be very personal to them.
When the war began, we had to reconsider our principles, and for a moment, we thought about selling our items online. This would definitely broaden our borders. But we've faced unexpected obstacles. For example, we don't have access to commercial PayPal [editor's note: currently, PayPal is available in Ukraine only for personal transfers] or even the opportunity to ship abroad.
I love how deeply you stress a long-term bond with clothing, epitomized how you've been wearing the same select garments over the course of decades. How do you explain this feeling to someone who's never experienced it before?
For me, it's a goal. It means that you found your uniform or, even better, your personal expression.
It's much easier and efficient to stay within a single lane, stylistically and it's also a matter of quality and terms of use.
In the end, it's also a pleasure.
Believe me, especially now when life no longer feels "wealthy," these kinds of personal items become treasures.