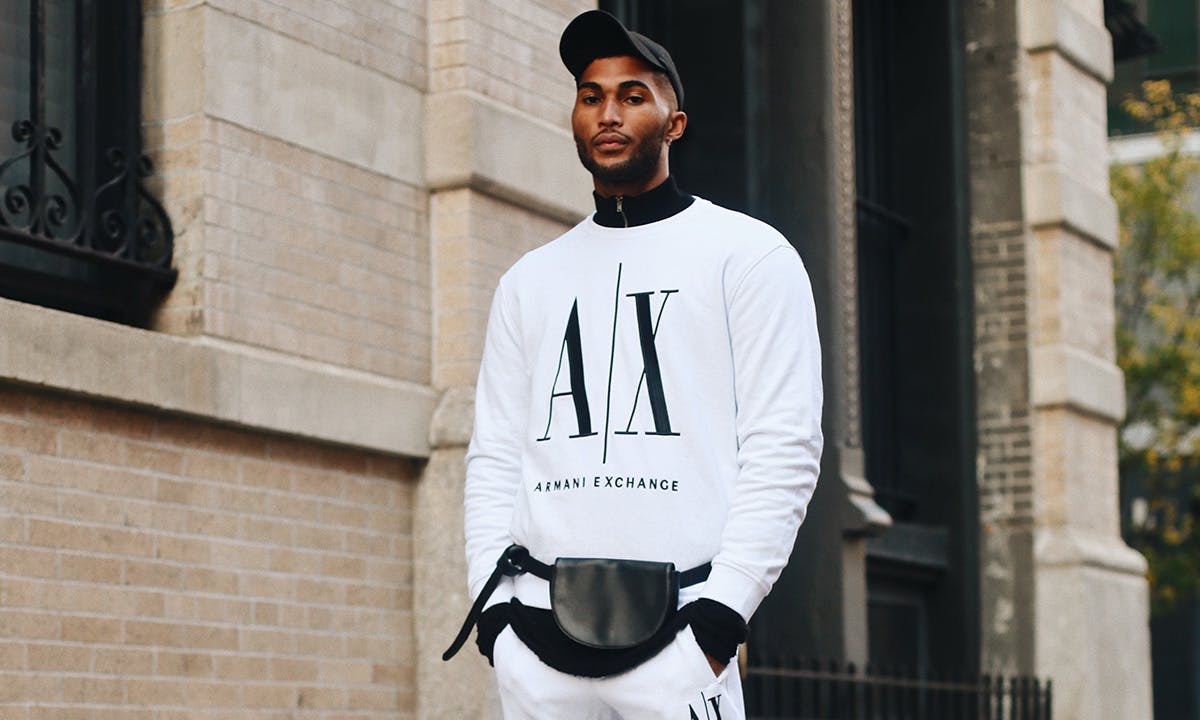 For any self-respecting pop culture fanatic, the tracksuit and a double-denim ensemble are perfect emblems of the 1990s and 2000s. These two outfit options popped up on red carpets and appeared in music videos. The tracksuit came to represent the ultimate leisure flex and the double-denim look became known as the Canadian Tuxedo. But to say that they're solely relic of a bygone era would be foolish. It's 2019 and, like most of the things we grew up with, everything old is new again.
Now, with the latest A|X Armani Exchange collection, the tracksuits and all-over denim fits we loved in our youth are back and better than ever. Alongside logo sweaters and zip jackets, the range of offerings that Armani Exchange dropped with some help from Amsterdam-based collective ALLE$ Lifestyle has made its way onto the ultimate source of fashion inspiration: Instagram. To celebrate the drop of the Icons collection, we slid through our Instagram feed to pick our favorite A|X Armani Exchange fits from around the world.
Slide through to see the best picks and to shop the full collection, head to armaniexchange.com.
Jovel Roystan
Jennifer Mcking
Zain Badat
Gregory Robert
Anni Bolika
Koen Prince Fraser
Dominic Grizelle
Vincent Duchapeau
Phoebe Torrance