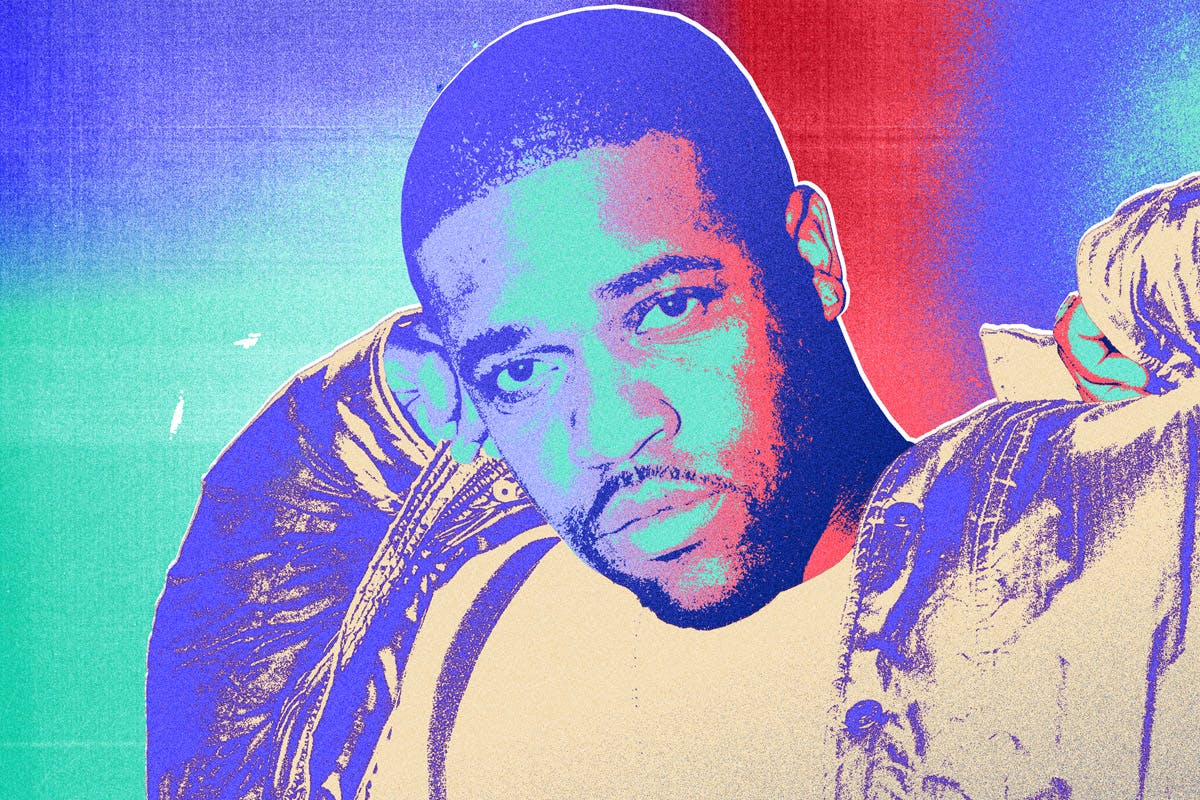 Hosted by Highsnobiety Editor-at-Large Christopher Morency, "On the Record" is a podcast series of intimate, off the cuff conversations with icons and cultural engineers that have shaped the worlds of fashion, music, tech, art, business, sports and youth culture at large. For this episode, Morency visited American rapper A$AP Ferg in New York.
Ferg broke through with his debut album Trap Lord in 2013 and most recently debuted his album Floor Seats, which he's going on tour with later this year.
The New York rapper wanted to be a fashion designer first and foremost growing up. His father Darold owned a Harlem boutique that printed shirts and logos for record labels like Bad Boy Records. It familiarized Ferg with a different world outside of his own. He eventually choose music after friend A$AP Rocky pushed him to continue a career in rapping.
Since then he's launched five albums and as part of the A$AP Mob, he's appeared on numerous tracks, always keeping busy whether it's with music or with his fashion.
This Thursday, Ferg is going on his tour called "Yedi" alongside artists Murda Beatz and MadeinTYO. Ferg and Tokyo dropped by Highsnobiety's NYC headquarters where he opened up about being mentored by Dapper Dan, the struggles with being famous, how hip hop conquered high fashion and his plans for a fashion line relaunch.
The below interview is a written version of 'On the Record' Episode 7. It has been edited and condensed for clarity.
Christopher Morency: So first of all, man, congrats on "Floor Seats".
ASAP Ferg: Thank you man. It came out two days ago.
What's your favorite track?
Damn, it depends on the day [like] if I'm getting turned up. Today it's "Jet Lag" because I actually feel jet lagged. It just hypes me up. Also "Dreams, Fairytales, Fantasies". All the girls love that song. They're like, "Oh we see a part of Ferg that we've never seen before." I guess I'm getting big as an artist so those B-Side records get amplified and people start paying attention more to it. So I've been doing it. I got a song called 4:02, on Trap Lord the album, which is basically an R&B song, full blown Aaron Hall, me singing type shit. I've always thought I was an R&B singer in my head.
How is this record different than the previous ones? Two years in and now you've grown a lot as an artist.
Well, the intention is different. Now, when I approach music, the reason why it takes some time, is because of purpose. I always ask myself "what's the purpose and what's the intention?" So the purpose of this joint was that I wanted to reach the female demographic and party with the females. What I witnessed with "Plain Jane" the remix with Nicki was how girls were responding to it. Before it, I didn't really know how to approach the ladies like that. I didn't want to slow it down. I wasn't trying to do the melodic thing. I was like, "I'm going to leave that up to Drake and people that do shit like that."
I've noticed a shift in the game now where we got City Girls, Megan Thee Stallion, Cardi B, Nicki Minaj, Rico Nasty, Tierra Whack. We got all of these amazing artists and I was just like, "man, we as fellows are missing out with collaborating with these dope females." So I went in and got Asian Doll and ANTHA for the project because they're fucking spitters. I also got another version of Wigs with City Girls and one with Rico Nasty called Butt Naked that is going to fuck the whole festival circuit up.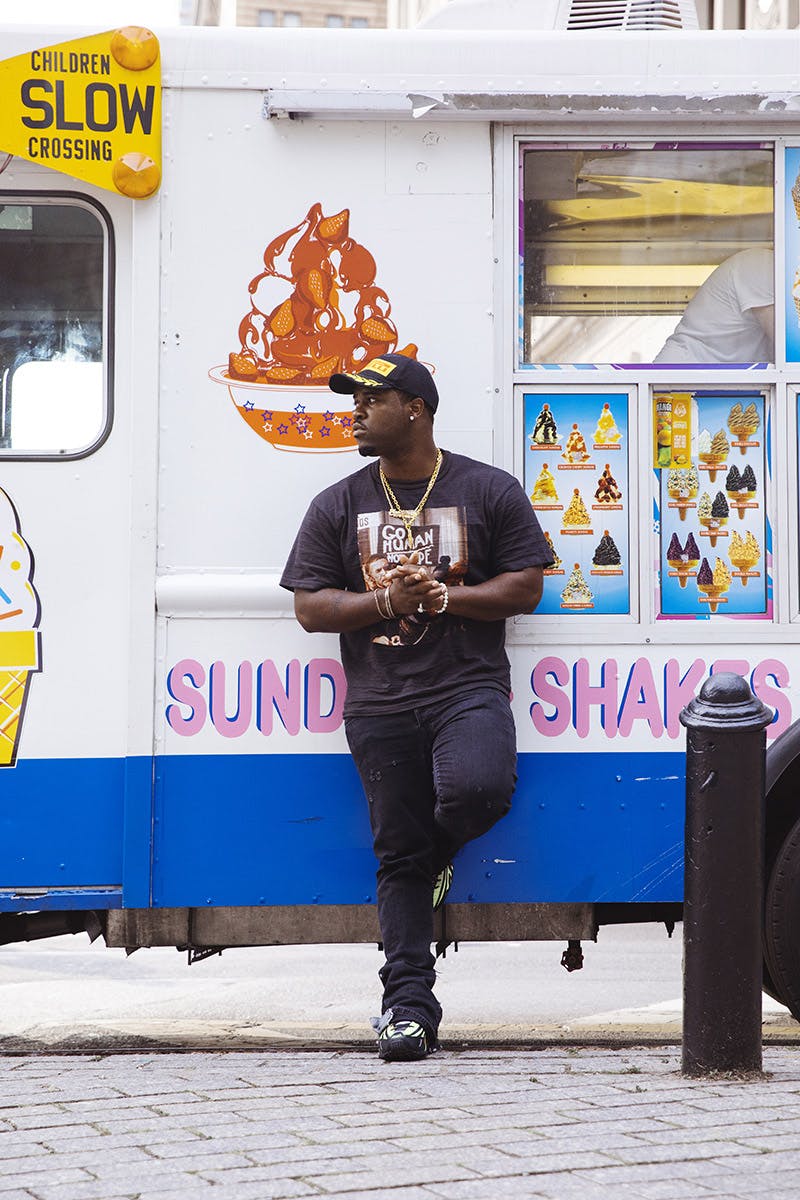 Because you guys are going on the "Yedi" tour later this year right?
Yeah. Pittsburgh on November 7th is the first day. There's just going to be so much energy with Murda Beatz and Tokyo, all on the same stage. It's called "Yedi" because I'm the unicorn in the game. I feel like I'm unique and a beast. You've never seen anything like this. It's mythical. Like you never know what to expect from Ferg.
Growing up in New York, was there always this different type of energy between you and your friends?
Definitely. We had a lot of similarities, but the difference was that I noticed what I had to do to stand out. For example, A$AP Mob, we all came together as a collective. We all like a certain type of music, fashion and art. But how do I differentiate myself from Rocky? By just being myself, of course. Rocky was getting played in a lot of boutiques, fashion shows, hipster parties and festivals.
Were there always these different positions in the crew?
Hell yeah. Nast was always a spitter. He was more so a traditional hip hop, head spitter like heavy bars. And Nas is extra fly. He was always early on the waves that were outside of the US. Working with Skepta, early with Afrobeat, things like that. Then Twelvie is so New York, he reminds me of a new version of Fab. And I come from the tribe of like Busta Rhymes, Missy Elliott, Pharrell, Timbaland, Aaliyah, early Ludacris, a bit of DMX and Bad Boy. That's my lane. My father created a Bad Boy logo, that's why I got this chain on that Puff gave to me. They created that movement together.
It was your father that created all the merch for Bad Boy and other big record labels right?
He had a store called Ferg Apparel. And he had a restaurant and a game room for the kids after school. So he was doing things in the community early on, in printing tee shirts for Teddy Riley, Heavy D, Puff Daddy, everybody back then.
That's crazy. Was that your first venture into fashion?
I mean I didn't understand it when I was younger. I just knew that my parents always dressed me different than everybody. I had two pair of Jordans that I fucked up, brand new. I then got the Air Raids and all the parents were coming up to me like, "Oh, your son is so cute. He's so fly." I just wanted to wear my Jordan eights like everybody else. But as I got older I understood my parents were trendsetters. Looking back at the pictures I see they wanted me to be ahead of the curve.
What's something that you learned from your pops early on?
I learned how to hustle early on through my dad and to be a leader. Learning values as far as not borrowing from people. Kind of like stacking my own bread and using my own money as well as taking risks with my own brand. I remember selling t-shirts out of the trunk of his car. I learned how to do silkscreen printing early on. So I was literally coming out of school, going to dad's house, picking up checks for Bad Boy, going to the Bronx to print T-shirts under Cea-Lo's, which is a restaurant. He had his, we call it the dungeon, where he had all his silk screen machines and stuff. I would go on to print like thousands of shirts. And it was manual, it was before automatic machines.
Shit. What was the first thing you can remember wanting to do before music?
I wanted to design clothes. I remember watching the "Selena" movie and being infatuated with J-Lo. I was like, "Oh shit, she bad." In it there's this part where she opened a boutique and I saw these sketches and I'm like, "hold up." I tried to sketch what they were sketching and that was my first time sketching clothes out. I had to been like 16-17. Real quick I learned that I didn't want to sketch out woman's clothes because I couldn't wear that shit. I would also paint on my T-shirts early on. I used to do custom T-shirts in school. I'd get people coming up to me, "yo, here's my t-shirt. Here's $30 to do something on it." And that $30 graduated to $100. I could add a bell and a whistle, some rhinestones and all of that. That would turn it into $200.
That was your venture into fashion?
My dad used to paint T-shirts back in the days. He taught me that trait of painting on shirts and then I turned it into a business in high school. And that's how I made money. And then once I discovered silk screening, my bags went all the way up. I would bring bags of T-shirts to school and sell them in the hallways. I would be trailing that shit with me everywhere I went. In class I'd just have a big ass garbage bag full of shirts and I would get them shits off for real. What I learned was the guys, they didn't really buy shit like that until they girlfriends bought shit and then the guys wanted to buy shit for their girl and buy some shit for themselves.
I would make everything to go with the latest Jordan's. And I was killing them. I'm talking like $30 a t-shirt. Everybody had $30 in their pocket. So I would leave school with at least $60 cash a day. And then orders came in like "yo I'm going to give you money up front so you can bring back the joints to match the new Jordan's that I got."
Then came your belt line Devoni which followed your jewelry line.
My friend Carlton had a clothing line called Privacy and Public, that I would print T-shirts for. And then one of my other friends had a clothing line called Famous Jim's, and l would print his T-shirts. I was basically like the plug for printing T-shirts. I would give them the juice. I started to focus more on what I wanted to do, which was leather goods. But before I went into leather goods and stuff like that, I made chains. Pharrell and NIGO came out so crazy with the jewelry and I wanted to stand out and I'm like, "Everybody could buy these sneakers, everybody could buy these clothes, so what can I do to stand out?" So I made jewelry. I went to this dude named Harley, the buckle man. And he made the moldings for me. Then I would draw out a character, have him cut out the different pieces out of metal, and go to the fashion district, pick up the chain links, Swarovski crystals and everything like that, and I would sit there and put them shits on one by one. They looked so beautiful. They was looking like what Jacob was doing for Pharrell and NIGO. I was making mad money. Mad people was getting robbed for them shits in the neighborhood. Some of my friends got robbed for their shit. Then I heard people were trying to rob me, because I had my chain. I remember my friend Dwight coming up to me and was like, "Yo, these Crips were asking me about your chain on the East." Back when I was a kid, it was dangerous. Kids walking around with like JanSport book bags with guns in them. Guns being shot in the air was how the cookouts always were.
That didn't stop you dressing up though?
Nah, I still wore the chains. There was nothing that was stopping me. I felt like I was protected by God or something. I will walk by myself, because I knew that if I walk with a crowd that would draw more attention. I thought, if I'm walking by myself with the crazy chain, and the clothes people would think, "Oh, this dude got to have a gun on him or he just must be crazy enough to do that." So, they wouldn't even mess with me. That was my thinking and I never got robbed.
What happened to Devoni after?
People were paying, it would take me $250 to make a chain and I was getting like $700 to $1,000 a chain. I'm talking about like three orders a week, People weren't having no bread in their pocket like that. So, it was a great business for myself, but I knew it was too time consuming. So, I had to figure out how can I make money with my eyes closed. And that's when I wanted to build a brand. So I started Devoni.
How did you approach your own fashion line?
The economy wasn't doing too well, so people weren't buying expensive full-on outfits. I thought I could just start accessories so I started with belts and bracelets, but I really wanted to make leather jackets with the crazy collars. Shit you'd kind of see me in now, but I couldn't afford to do it. I discovered these Indian guys that made Donna Karen's and Ralph Lauren's belts. I went to "5,001 Flavors" to get my samples made. They used to make all the custom outfits from Biggie, and they made my first samples for free. But it wasn't the right leather. So I went to "Global Leathers", downtown in the Fashion District. They were schooling me, I learned by trial and error. I was talking to people in the streets asking questions and people were giving me loopholes. At 8PM every night in the fashion district they would throw out free leather and shit like that because the rats would be biting it up. But it was good because it was free. Or you could go to "Kauffman's Shoe Shop" in Soho and get leather strips for $2. So I would go there, paint on that shit, probably squeezed two belts out of that motherfucker, do the cuts and the buckle and all together probably cost me $25. I had friends that were stylists that would style Puff and had connections to Swizz Beatz, Chris Brown and Ludacris, so I would get a part of their shopping budget.
You could have easily wound up a fashion designer in that case?
That was the goal, but I still design. I designed most of the outfits you see me in on stage. All of the leather goods. I went to Pierpaolo Piccioli [from Valentino] in Paris and he had me on his mood board. And I'm showing him designs that I want to do and it was supposed to be like a Valentino x Ferg collab or whatnot.
Oh shit. Is that still something you're looking to get into?
Hell yeah. I'll do some collabs too, but it would definitely be my own. I look at Ye and he did exactly what I'm going to do. Because he figured it out. Like he had Pastelle and my Pastelle was like Trap Lord. Ye did a couple Pastell samples, teased everybody but that wasn't quite it. I'm revisiting Devoni, which is my childhood dream brand to create and that's what he did with Yeezy. He created his dream brand. So, when y'all see Devoni, I'm already starting home goods. I've taken paintings that I've painted and I'm getting them made into rugs in Nepal. It's like lifestyle, home goods etc. If you go on my Instagram, you'll see this black and neon green rug which is the Devoni logo. That's the new wave of Ferg.
When are you looking to launch that?
I just got to find a way to delegate and get a team, because it's enough getting a team for music and shit like that. It's a whole other monster to focus on for fashion and getting the right creative. I got the vision for it, I just got to team up with the right people to handle it.
But the timing feels right. You know, with luxury and streetwear moving so close to each other. Streetwear, basically, being mainstream nowadays. You know, coming from the world of hip-hop where once upon a time you wouldn't see guys like you, rappers, on these front rows. Now you are dictating the trends.
Yo, I really got to come out with a brand, because I'm on people moodboards. I know my influence. Motherfuckers is definitely looking and I'm creating my shit from scratch just to get it off myself, but motherfuckers is making millions of dollars off of my designs. I'm not saying that people are directly copying me, but they may have people that are just pulling inspiration [when] I'm on their mood boards.
The first venture for many rappers is really working with established brands first. You've worked with everyone from Adidas to Alexander Wang to Tiffany's and Revlon. What's something you look for in a collaborator?
Yeah, I'm a beautiful man… Every brand needs to have a lineage and a deep connection to the consumer. Every brand also needs to be monumental. What all of these brands that I've worked with have in common is that they never fell off and never played themselves. Also I think they do shit for a cause, like Hennessy's involved so much in giving back, so are Revlon and Adidas. Like we built a track in Harlem. And I want to be a part of that. I'm leading a legacy, which my father started and I'm just taking its name global. I'm doing what Nike did or I'm doing what Jordan did with his brand. Like, what Tyler is doing with Golf.
Now, one of the guys I want to talk about is Dapper Dan. We're at the Highsnobiety office in New York and right outside of this podcast studio we have this picture on the wall of the two of you. Talk to me about the influence Dap had on your father and on you today. And also tell me about the influence he continues to have on changing perceptions of what luxury is?
Man, you asking all the right questions. Dap had a big influence on my dad. My dad wasn't a traditional person. He could've sold drugs, try to play basketball, or whatnot. But he didn't, he was an artist and he stayed true to it. He went to art school, the same school I went to. And he came out and would paint T-shirts for all the drug dealers. Nicky Barnes, Richard Porter, Alpo, AZ, all the biggest guys. They'd give him a lot of money for shirts. And Dap taught him the trait. Dap was his OG at the time. He's 72 now so he's way older than my pops, probably like 20 years ahead. My pops was just a youngin trying to do it and Dap was a person that my father asked questions to. Dap had his store and people like Mike Tyson pulling up, and my father would just ask questions like "Yo, how do I do this? How do I talk to people?". Just having a mentor, I think that's so important.
Do you feel like Dap is that for you today, after your dad passed away?
Oh for sure. Dap is more like my uncle. Like I got a bunch of mentors. I talk to Pharrell every other day, I talk to Puff, Lenny S, to Busta who I call twin. I talk to Timbaland. To everybody I looked up to growing up. It's insane. I be geeking out every time I'm on the phone with each and every one of them. I'm on the phone with one of my idols and getting the codes. That's what I'm interested in. For kids it's so easy to get off track and fuck up. You got drugs, you got this, you got that. Have your fun, but at the same time be on track. Because think about your purpose. Think about what you want to do. All I want to do is create. I've broken up with girls because of that shit. Because man I need to be free to like fucking go and stay in Italy as long as I need to. Or like go crash on somebody's couch because I need to get inspired. You got one life, you got one chance at this shit. Do not fuck that shit up.
Have fun along the way though.
Yeah, have fun but at the same time if you can get the jewels from the guys that did it the best, try to get to that point and start off with the people that are around you. I have great parents. Like my mother is my ultimate idol. Shout out to Sharon.
But it's easy to get lost nowadays.
I may seem like the hardest motherfucker to y'all but it's scary. You bump into this, you get bruised really badly. Like Rocky getting into a fight in Sweden, it's so fucking bad. I don't got time to be fucking up. Go out, and have fun and shit like that. But I'd rather put out great art, rather than just be getting into some shit.
That's where community comes in. You just came back from Sunday Service you mentioned and Rocky was there after he just got out. Having family around you like that, it's important.
We beat it. I'd be there for Rocky. Nobody talks to Rocky like I do. I talked to him like, "I know you can't do nothing for me I can't do for myself so you're going to listen. You're my brother." And the same thing with me, he let's me know, "Let's go get it. Let's work out. Let's stay on top of each other. Yo, you could go hard on that verse." We do that for one another. I let him know, "Yo, you sound stupid on that interview." For real. That's what you need, because man as you get bigger, you got so much dick suckers that want to be around for just being around and telling you everything is hot. That's what I do with Tokyo.
Because, we need that. People don't understand being famous is hard. Being a celebrity is tough. Being great is tough. Jay-Z gets all the fucking juice and the power in the world. All the great people Pharrell, Kanye, everybody gets the utmost respect. Like niggas could really go crazy being famous, because you have access to everything, [but] you got to have balance. If you don't know how to be militant and give yourself balance, you can be running around trying to fuck everything. You could be running around trying to sniff all the coke. You could be running around trying to do all the drugs, and your fucking life will lead to destruction.
That's where the crew comes in and keeps you on track.
Exactly. Family, crew, friends, your community, everything. That's so important. Real people that are going to pull your coattail like, "Bro, you wilding the fuck out." People think because they see you on TV, you live a lavish life. I'm on Vogue. I'm fucking on Highsnobiety, Complex, XXL. I've came out to Mustard Fest, came out with Rocky, came from Hungary, F1 shit, racing cars, and shit like that. Tomorrow I'm at Sunday service with Ye. You think I got a twin or some shit? This is really me doing this shit. Motherfuckers be losing sleep and risking their lives to put out great art, and shit like that. I'd also be reading comments. Y'all got to just do better. Y'all could be playing and shit like that, but it really takes the artists back, because we do so much to paint the world in different colors, so people have something to aspire to.
It was you and Rocky in high school, and that's when it all started to kick off. Do you remember the moment when music became a bigger part of your life, over fashion?
Yeah. When I was working as security, and Rocky was getting these calls, and Yams was getting these calls, and then I started to get these calls all night. We had first put out "Get High", and we had made MTV blog, WorldStar and we were like, "Oh shit, we lit. We don't have to pay to get our shit on WorldStar?" Motherfuckers paying like $300 to get this WorldStar. I'm like, "If our video make it on Worldstar without us paying, that's a validation for me."
I did things strategically. I said, "I'm going to show off the movements that are happening in New York. And I got my friends, stylist, fashion designers, rappers, everybody together. We had a house party, and I showed everybody. These people had great numbers on Myspace and shit like that. They all posted and it became a thing. Then Rocky came out with Purple Swag. He was really pursuing music. I was still working. I pulled up to the Purple Swag video shoot, and that was when they really started calling. Yams and Rocky stopped picking up the phone because they didn't know what to say to them. I picked up a phone call, and it was for Gino. Gino was my first manager, introduced us at Brian at Polo Grounds Records, part RCA. That's how we got the first A$AP Worldwide deal.
When "Work" came out it was 2012-ish. That was a real turning point for you. Why do you think that resonated so well? Because it was true. It was true to me. I was talking about something personal. I was talking about my pops. It was certain things I was talking about, and the beat, the frequency was hard. When I created that song, Chief Keef was really blowing up, and he had the same, similar cadence, the same bounce. So everybody was used to this new drill sound. And it was the same kind of bounce, same BPM, and it was the thing. It caught on fire.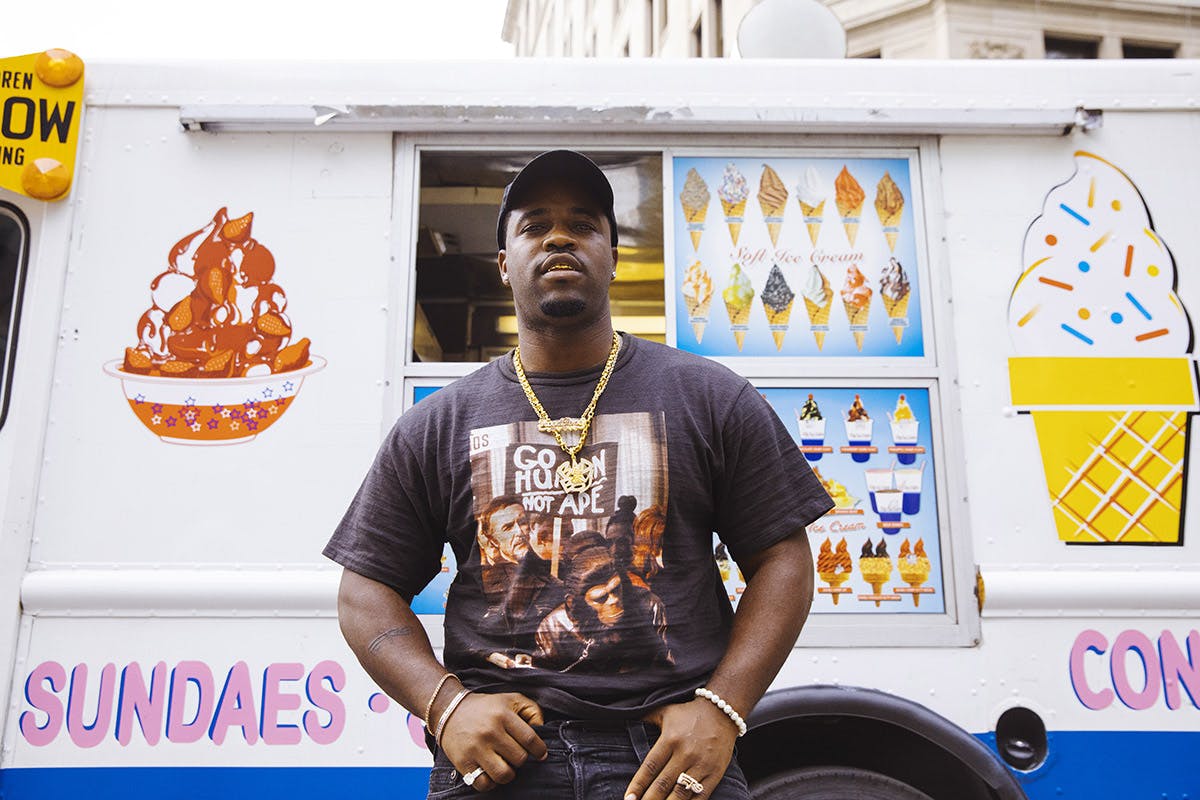 When was the next time when you really thought, "I might actually be quite fucking good at this, and I can actually make this a career?"
I always knew it, because I wasn't going to stop until I did it. When I first started, I was like doing Rick Ross ad-libs. My songs were so bad. I saved $3,000 from my security job, and I quit because I knew that we were going to get signed. Something goes when it happened, because motherfuckers were calling, talking about them having $4 million deals and shit like that on a table. I didn't believe it, but I heard this from three different people, so I realized it might be for real. I started meeting people, and execs, and they were reaching out to my family and shit, trying to sign us. I quit my job, saved money, and I went to the studio everyday, just practice, practice, practice. A song called "Diamond Dust" that I put out was around that time. But I knew I wanted it to be different, because Rocky was working with Clams Casino and he was picking up different lingoes and swag from different places. I was kind of bouncing off of that. I was like, "Man, I got to figure out what I'm going to do." Partly he was making like real ambient druggie fashion music, I would say. I was like, "Man, I'm going to make music for the clubs and turn up."
We talked about it a bit earlier, but the power of coming up with the ASAP Mob in the early 2010s. What was different about you guys back then?
Our approach was being ourselves. I always said that if the world thought people like Kanye and N.E.R.D. and Ne-Yo and their friends were cool, the [should see] me and my friends. That's how I always thought about it. We were in the hood getting ridiculed. We got the tight jeans on, everything. The Jeremy Scott's, Rick Owens sneakers, Margiela samples from Tokyo Seven. Everything was different. Back then the only thing you heard in music was Versace, we started rapping about Rick Owens, Margiela's and all of that. There were certain things that people were scared to rhyme [about]. All of a sudden it was about your knowledge of fashion as opposed to dropping the names of expensive brands. We were coming with a whole other type of energy, something they'd never seen in Harlem.
And I remember you guys repping Been Trill early on. Look how far Virgil, Matthew and Heron have come in five years.
Virgil did our first tour. He designed our outfits and everything. We had army fatigue and nets and shit. It was like a war zone on stage. That was all Virgil.
It's a new guard.
Whatever we're doing is popping. We're the new guys. Given the time that they all had to get their shit together, and build these brands, and make connections, and shit like that. Give us that time, we're going to be doing the same shit, if not more, because we got them all to look at and ask questions.
What brands do you guys fuck with now?
MadeinTYO: I'm working on my own stuff but you can catch me in anything Japanese. I lived in Japan so I love anything Japanese. It could be a brand you don't even know but also the Levi's with all the Japanese writing on them.
Ferg: There's also this brand called Bode. All my silk shirts and those with the crochet and all that I like.
Dudes, thank you guys so much for coming through and good luck with the tour.
Thank you, man. Make sure y'all go get Floor Seats.
Listen to last week's episode of 'On the Record' with AMBUSH' Yoon Ahn, in which she discusses working with Kim Jones at Dior and what it's like being a women in streetwear.