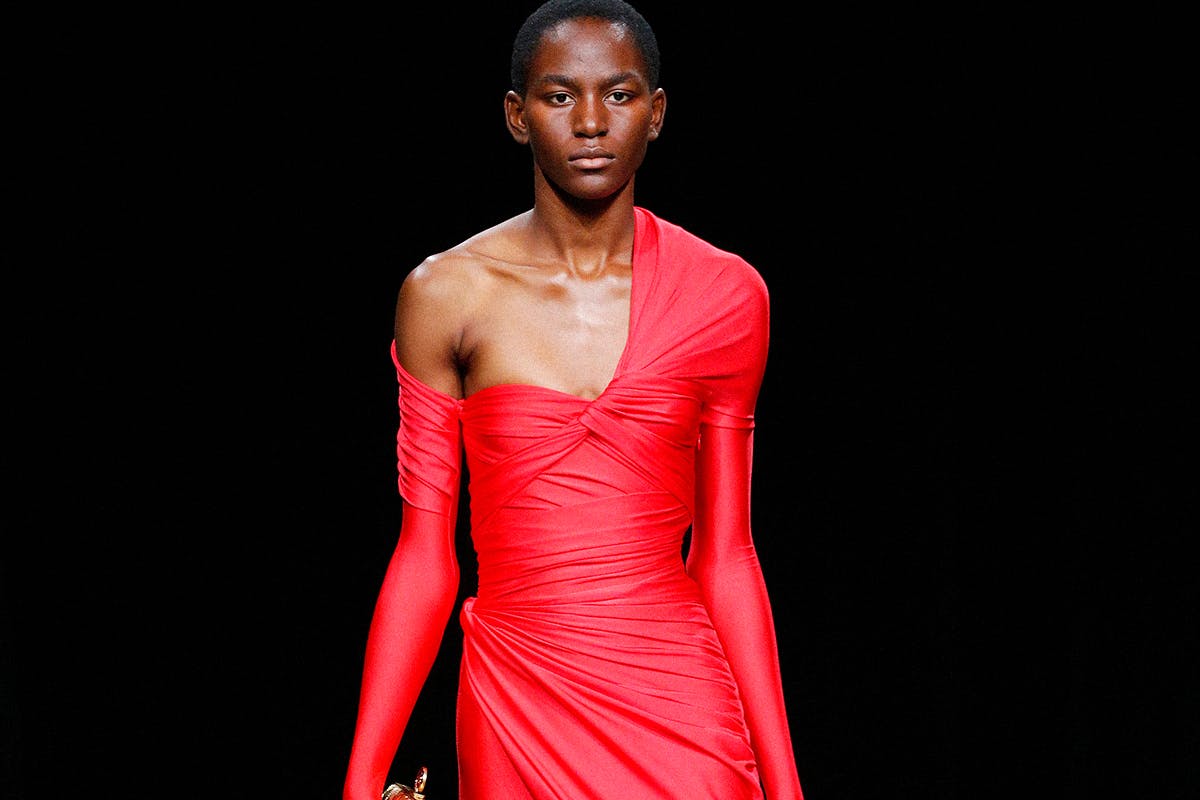 Could the mooted pandemic reset usher in a new couture golden age à la Dior's post-war New Look? It's been a much-discussed subject among the fashion crowd as of late. If such a thing does come to fruition, then Balenciaga designer Demna Gvasalia will surely have a say in it. In a new interview with WWD, the Georgian opened up on his much-anticipated first couture show for the house — and it sounds like we're in for a treat.
For those uninitiated with the smoke and mirrors world of haute couture, an (extremely) abridged summary goes like this: Haute couture is widely regarded as the holy grail of fashion and is protected by the Chambre Syndicale de la Haute Couture, a French regulatory commission that determines which fashion houses qualify as haute couture houses. Not everyone meets the strict criterion to be a member and thus are forbidden to use the term by law (Balenciaga, surprisingly, and Maison Margiela are two examples, with the latter showing their fancy pieces under the guise of "artisanal"). The clothing — it's more like wearable art — is shown separately from Ready-to-Wear at bombastic spectacles every six months, and then made to order for private clients. Chanel prices sometimes run upwards of $80,000 for a single frock, while Dior wedding dresses have fetched up to $1,000,000! Unsurprisingly, there are only an estimated 4,000 haute couture clients — playfully referred to as porte-monnaies sur pattes, or "walking purses" — in the world, most of whom are based between America, Russia, China, and the Middle East.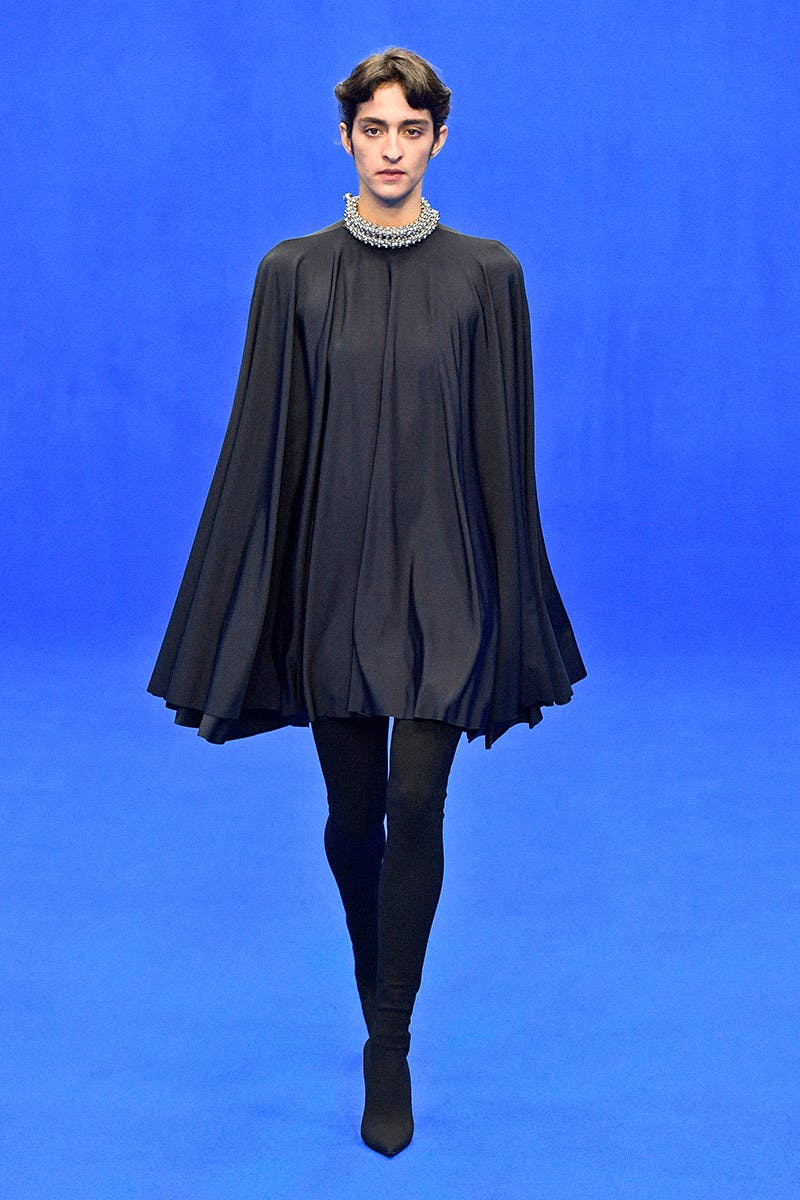 So where does that all leave Balenciaga? While mindful of the house's heritage, Gvasalia isn't too bothered about tradition, particularly when it comes to the audience. "I think men came to the point that they want to wear couture as well, and I know that we have some customers that will love that," he remarked. "I want to kind of erase the gender identification of couture being only for women, or only for older women who have money to afford it." Gvasalia's words come as the likes of Kim Jones successfully translate couture techniques to the menswear sphere, creating an altogether more genteel uniform for guys who like their elevated streetwear with a sprinkling of stardust.
Elsewhere, the designer opined further on his own feelings about couture, suggesting it might even salvage the future of fashion by cutting through the noise: "Couture represents freedom of creativity and freedom in fashion. And that's maybe the reason why I wanted to do it so badly," he confessed. "I believe strongly that couture actually may save fashion, in its modern way. It can actually become the driving force of fashion again, because you're free from the constraints of industrial production."
Gvasalia was initially supposed to debut his couture collection at this year's Paris couture week in July, but that was canceled and the show moved to January 2021 at first, and now July 2021. It will be Balenciaga's first since Cristóbal Balenciaga himself shuttered his atelier in 1968, marking a return to its source of origin.
Speculation as to what the clothing could look like has been the subject of much discussion, and Gvasalia's latest interview will only whet appetites further. Haute couture holds a different status and, more importantly, customer set, and so it will be fascinating to see how the arch rabble-rouser approaches the craft while being mindful of the house's storied past. Poles apart aesthetically, the pair find a common thread in that they challenge the very conventions of fashion at base level. The Georgian first dipped his toe into couture waters back in 2017, with his recent FW20 show perhaps providing a taste of what's to come next July. In any case, it's funny to think the guy who upended the sneaker world just a few years back is now set to go toe-to-toe with this comically outrageous, rarefied world.
For us mere mortals, haute couture is more an art form than anything else, but who knows what the trickle-down effect could be on the wider fashion scene once Gvasalia crashes the party.