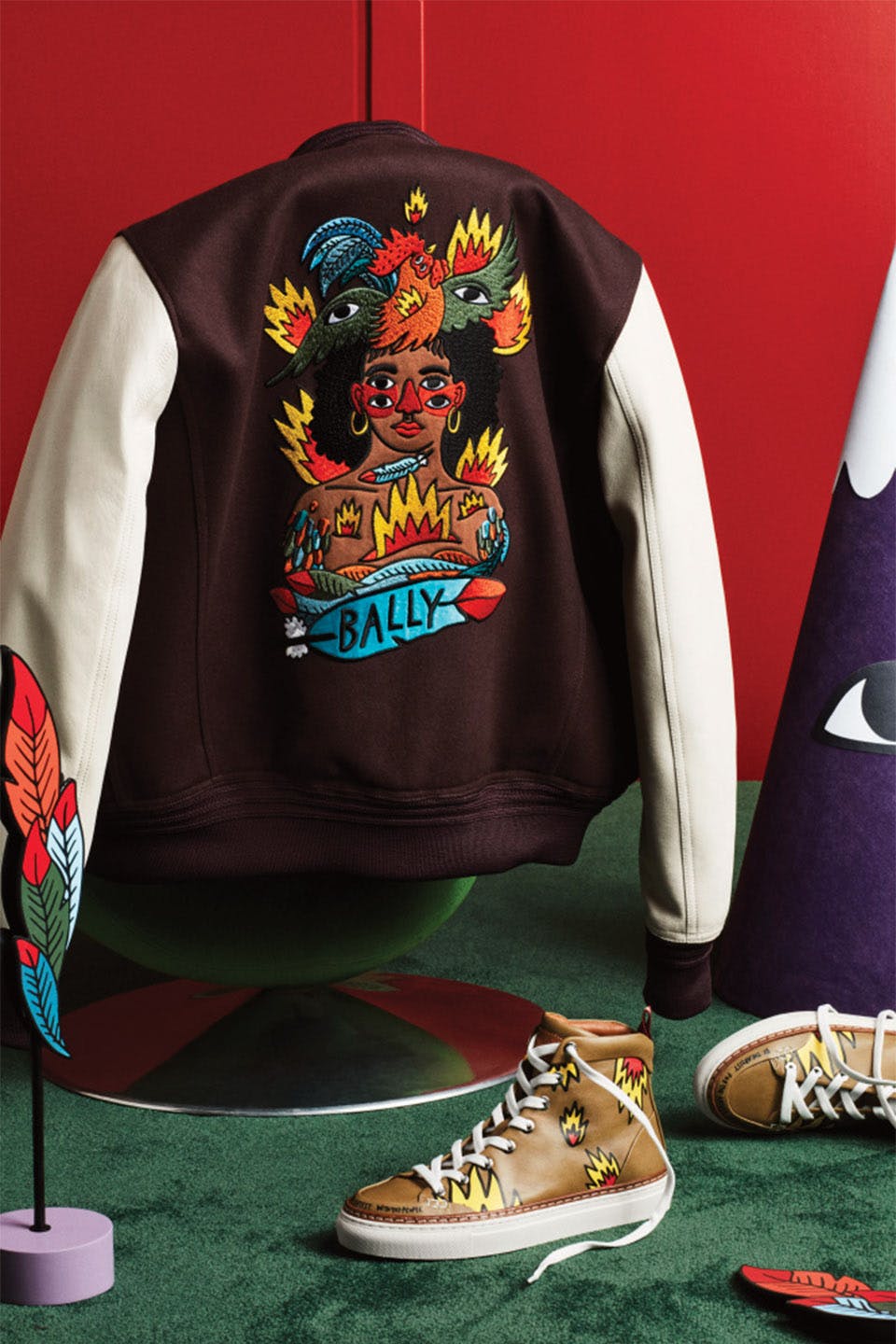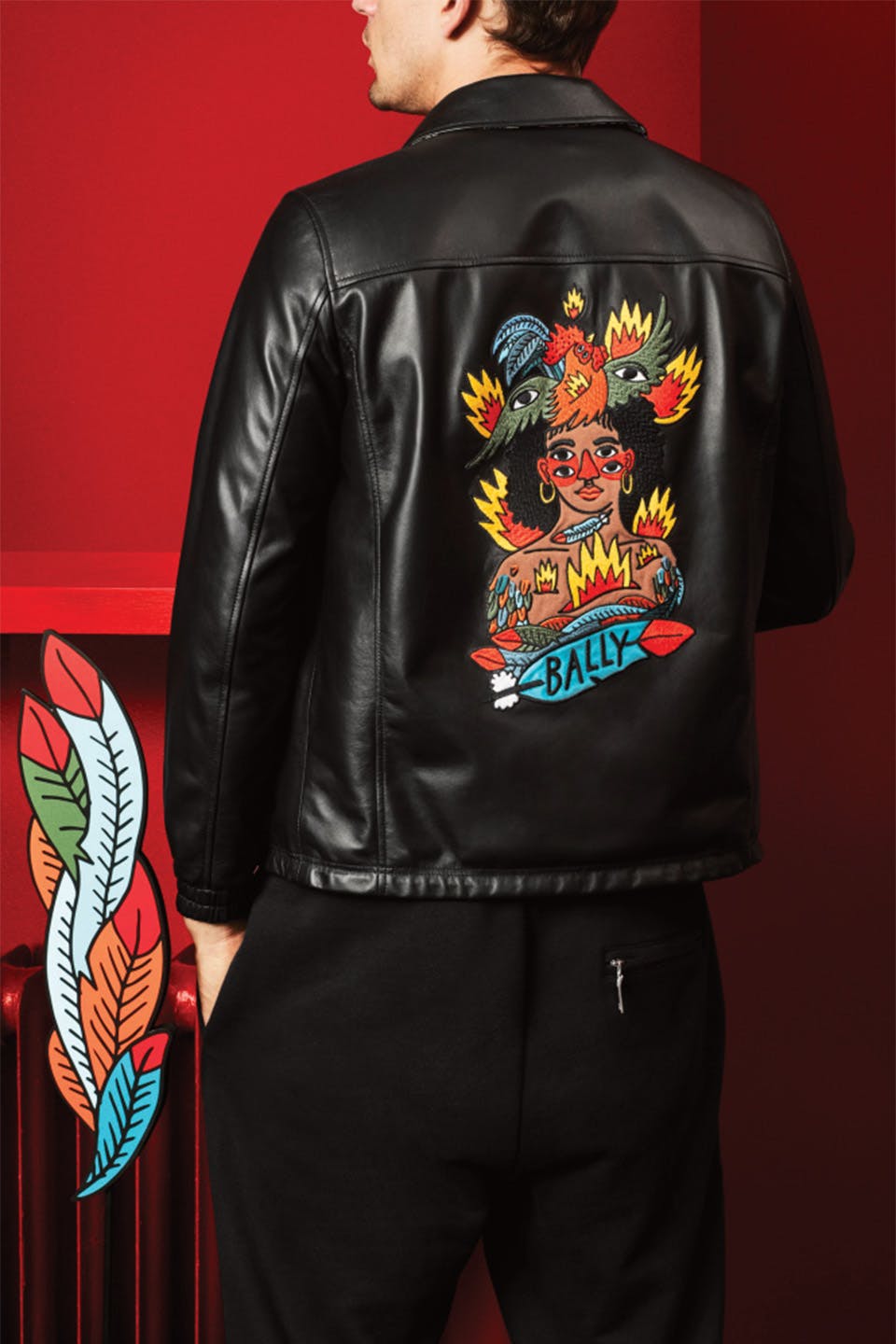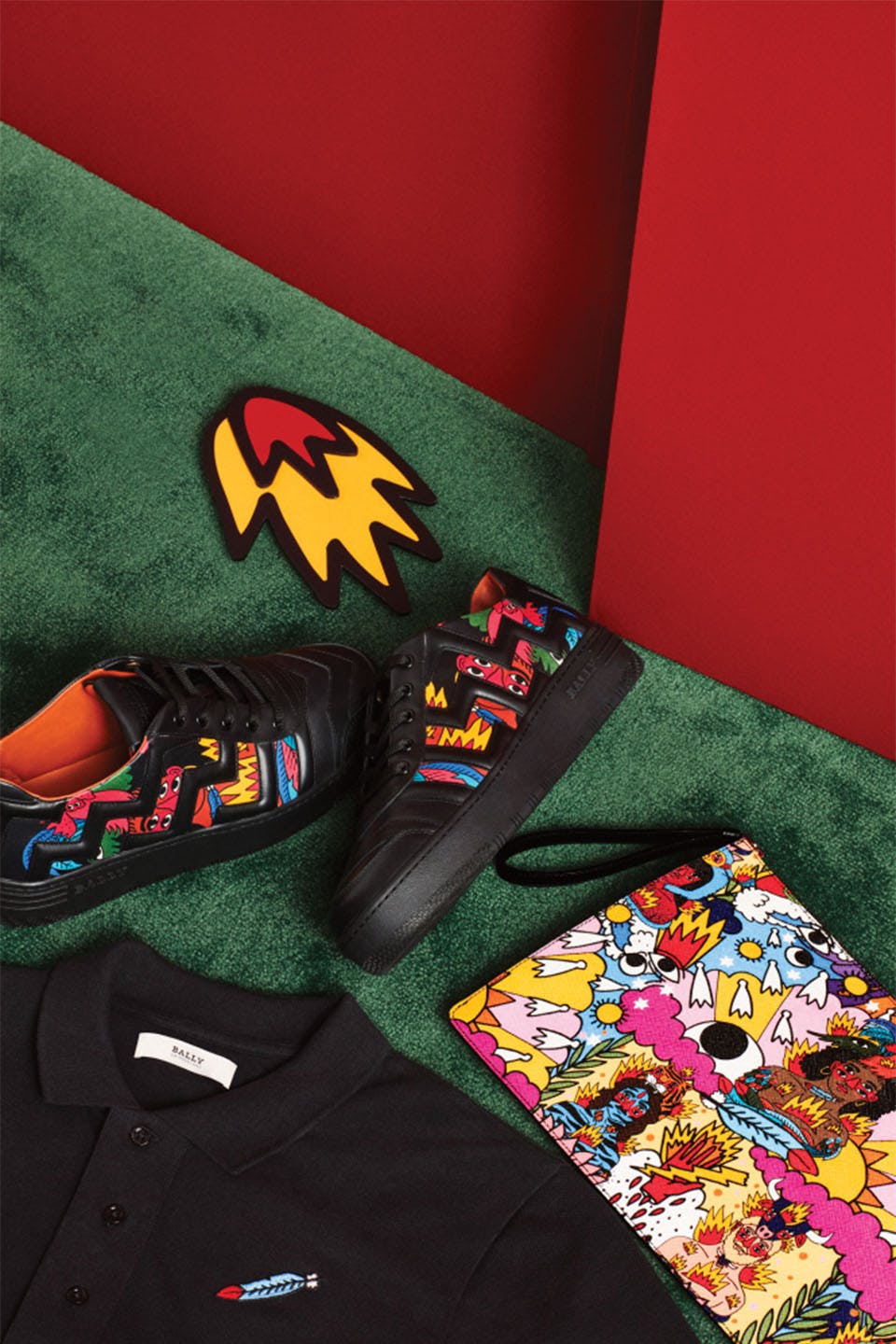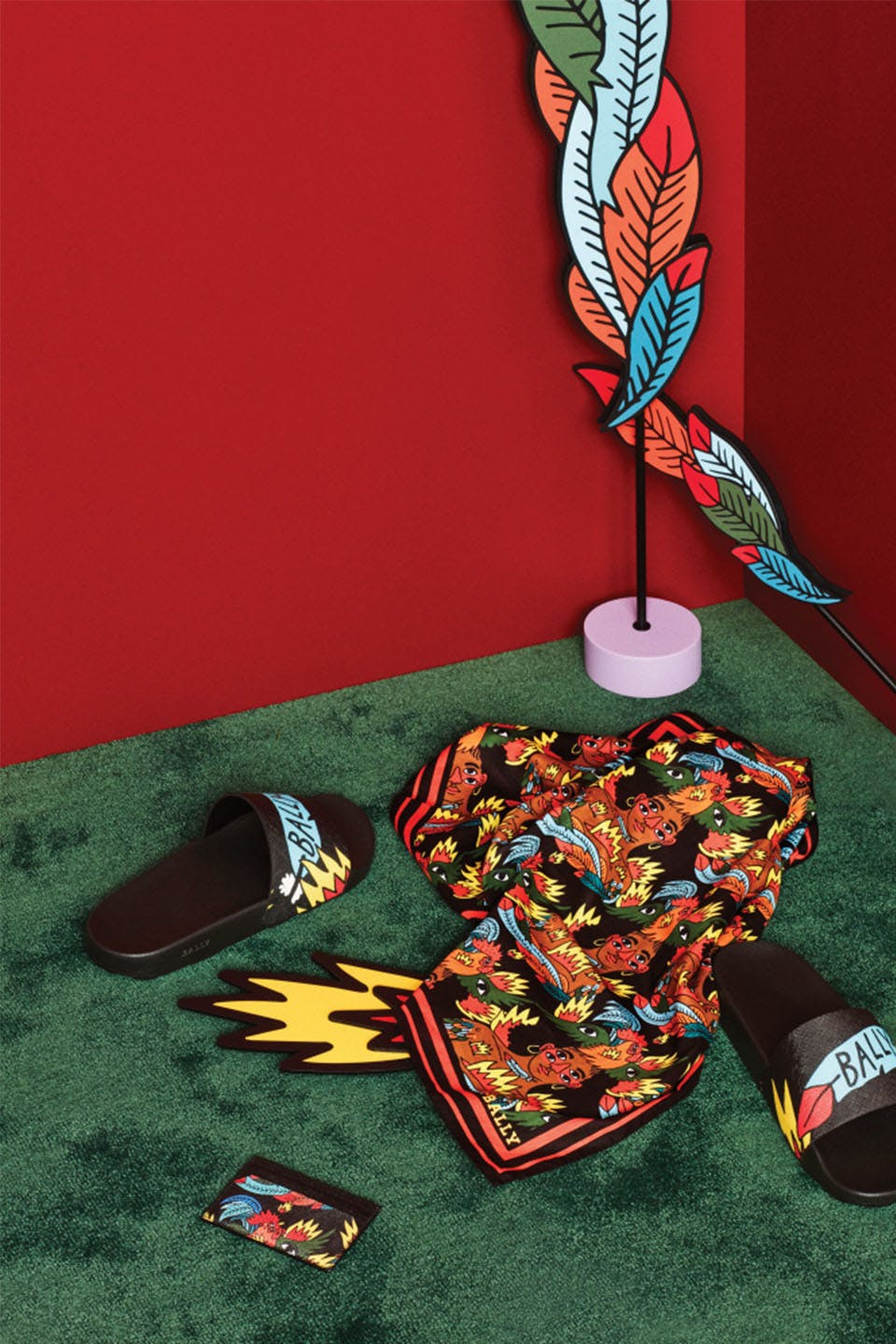 Initially previewed last week, Grammy-award winning music producer and rapper Swizz Beatz is gearing up to launch a curated artist collection with famed Swiss luxury fashion label Bally.
The collaborative project, called Bally Collective and designed alongside Spanish artist Ricardo Cavolo, is an effort that came about naturally after Swizz first posted about the brand on his Instagram last year.
Acting as curator for the project, Swizz first met Cavolo through 'No Commission', a platform designed specifically to support artists by giving them 100% of the proceeds from the sale of their artworks. Through this exchange he cultivated an artistic relationship with Cavolo that's allowed him to show off his electic style.
Taking heavy influence from folk art, traditional and modern tattoo culture, and religious imagery, Cavolo's designs embodies the feeling of total freedom in the pursuit of "creation with no borders."
The end result is a vivid collection of sneakers and apparel that speaks to Cavolo's otherworldly inspirations while reinforcing Bally's continued commitment to artistic expression and empowerment of emerging and established talent.
"Bally is an iconic brand that represented the music culture very early, and the quality, in my opinion, has always been number one," Swizz explains.
The full collection will be available for pre-order starting today, September 16, and will officially launch globally September 26 on Bally.com and all Bally flagship stores.