At the age of 24, BEAM has already accomplished what most up-and-coming producers could only dream of. His work with Lecrae earned him a Grammy award at just 17-years-old. Then he started producing for everyone from 21 Savage to Diplo. Admittedly, most people would be content with these accomplishments alone. However, BEAM soon decided to take a leap of faith and pursue his career as a solo artist proper.
Given his deep musical roots and ties, this shouldn't come as much of a surprise. His father, Papa San, is a legendary reggae singer from Jamaica who encouraged him to follow in his footsteps. He started producing for his father when he was just 11. "My dad taught me the first things I knew about music," BEAM tells Highsnobiety.
"I used to go to the studio with him every time. I would cry if I didn't go. I would listen and observe. I'd just see all the buttons being touched and be like, 'What is this? I want to know this.' I was so curious about how and why." Every summer, young BEAM would be recording alongside his father, working on template records from Europe and Japan, earning 20 bucks per record.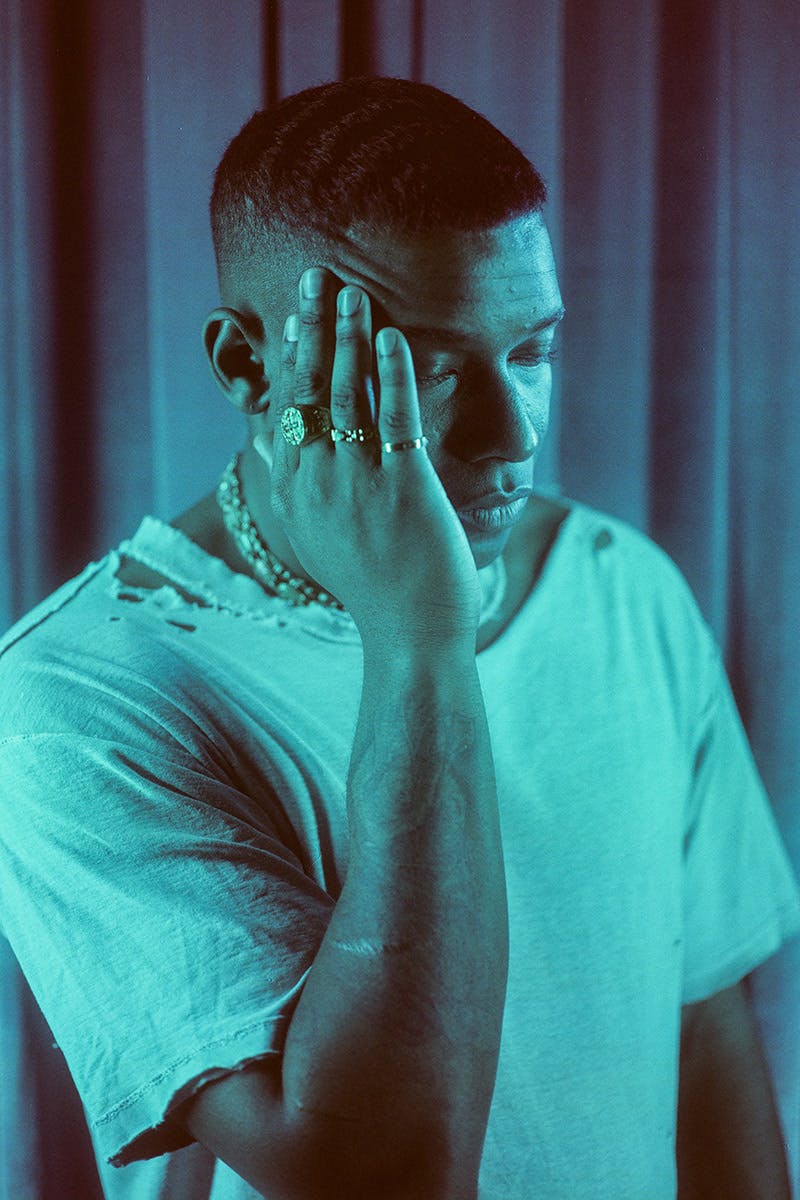 As he grew up, running away from Papa San's legacy was impossible. "He's a huge part of why I sound the way I sound. It's really from him, I can't run away from it. It's like the Marleys. All the Marley artists today, they can't really run away from Bob." All of his uncles from his father's side made music, too. Some of them passed away, like his uncle Dirtsman who passed in 1993. Being the son of a Jamaican star, however, didn't necessarily mean he was living the glitz and glam.
BEAM grew up in Smokey Vale, Kingston, Jamaica. "It's in the hills and it's actually smokey at times," he explains. And although his family lived in a big mansion, it wasn't always finished due to his father's constant touring. That meant they had to live out of the basement and, for months at a time, there would be no hot water in the house. "I lived a ghetto life, but in a mansion," he recalls.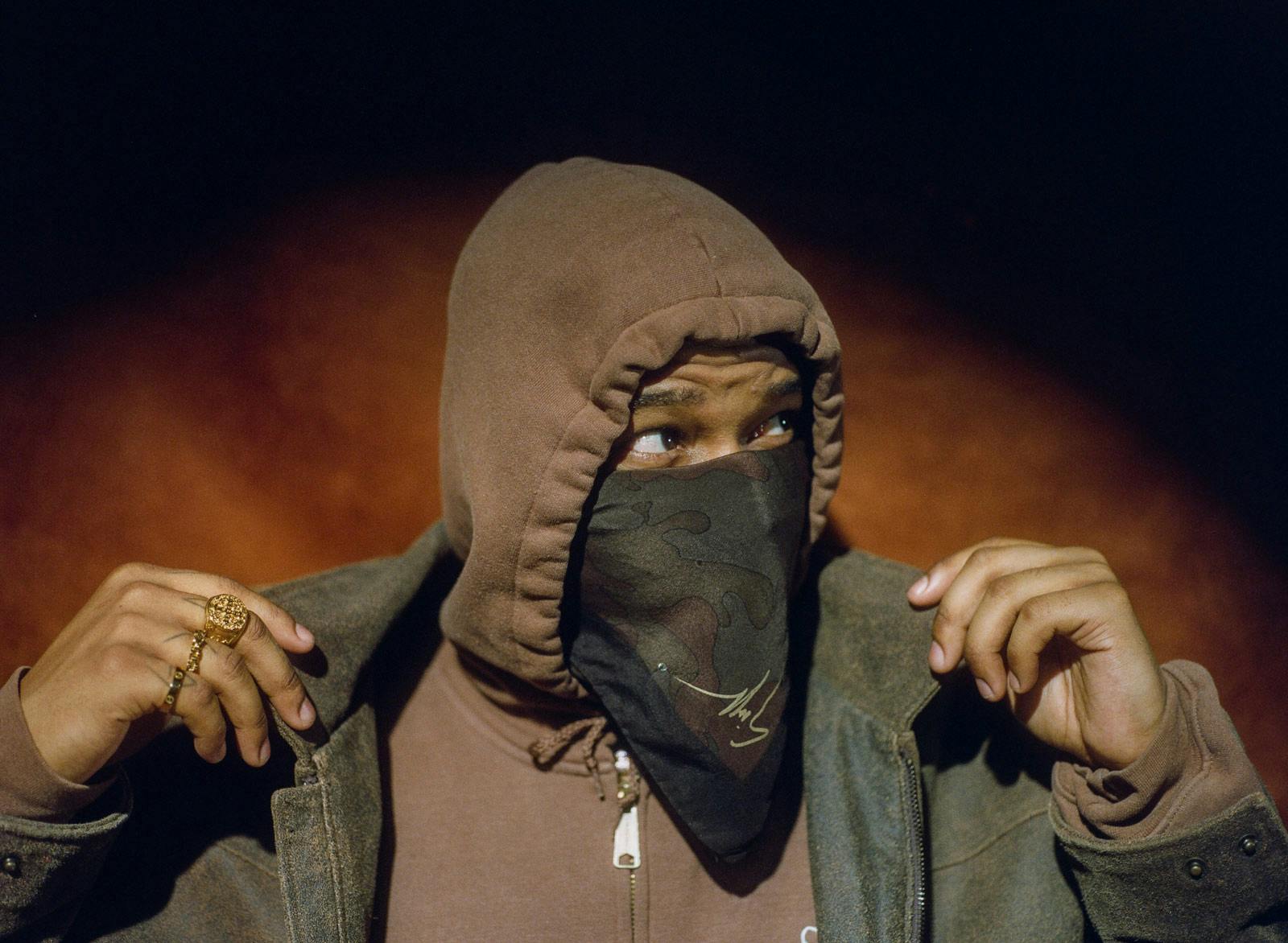 Shortly after turning eight, his family decided to move to the United States after visiting a few times. All he remembers about that day are his parents saying "We're moving to America," waking up early to go to the airport, and leaving his whole life behind. "That was traumatic — it was a traumatic time of my life. I was actually talking to a psychiatrist, and she said that's part of my trauma. It's one of the things you don't even realize until you get older."
Having to adapt to America was pretty traumatic, too. From getting used to speaking proper English to seeing McDonald's and Walmarts everywhere, moving to the US was a shock in many ways. With time, however, he discovered that Miami was full of culture.
Growing up around Mexican, Peruvian, Jewish, and Ethiopian friends exposed him to a plethora of cultures, as well as different styles of music, like Jook and Dubstep. "Miami was a huge part of my growth and culture. That went towards the way I created, knowing that I can't just make dancehall records."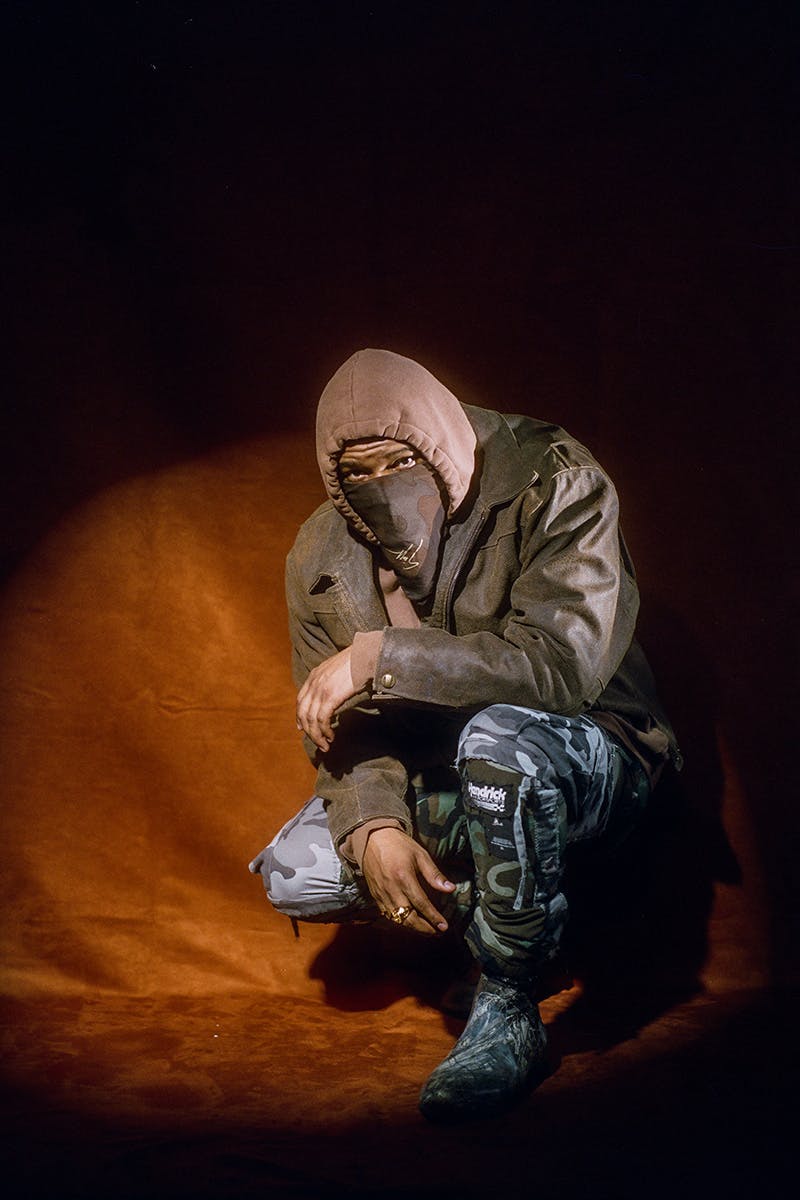 Still, dancehall is undoubtedly a big part of BEAM's music. In a landscape where most dancehall records sound similar, BEAM is trying to bring a breath of fresh air to the scene. On "Soldier," from his debut EP 95, he effortlessly sings in Jamaican Patois over trap-infused instrumentals. "I'm trying to unlock something that's going to inspire the next generation."
For 95, BEAM looked back at the '90s, an era he was always fascinated by. Being born in 1995, he asked his mother for baby pictures for inspiration. But his mother revealed she didn't have any. "I was just like, 'What? I don't understand. Who am I?'" Creating the project was a very emotional process, and revealed things about his family he wasn't aware of.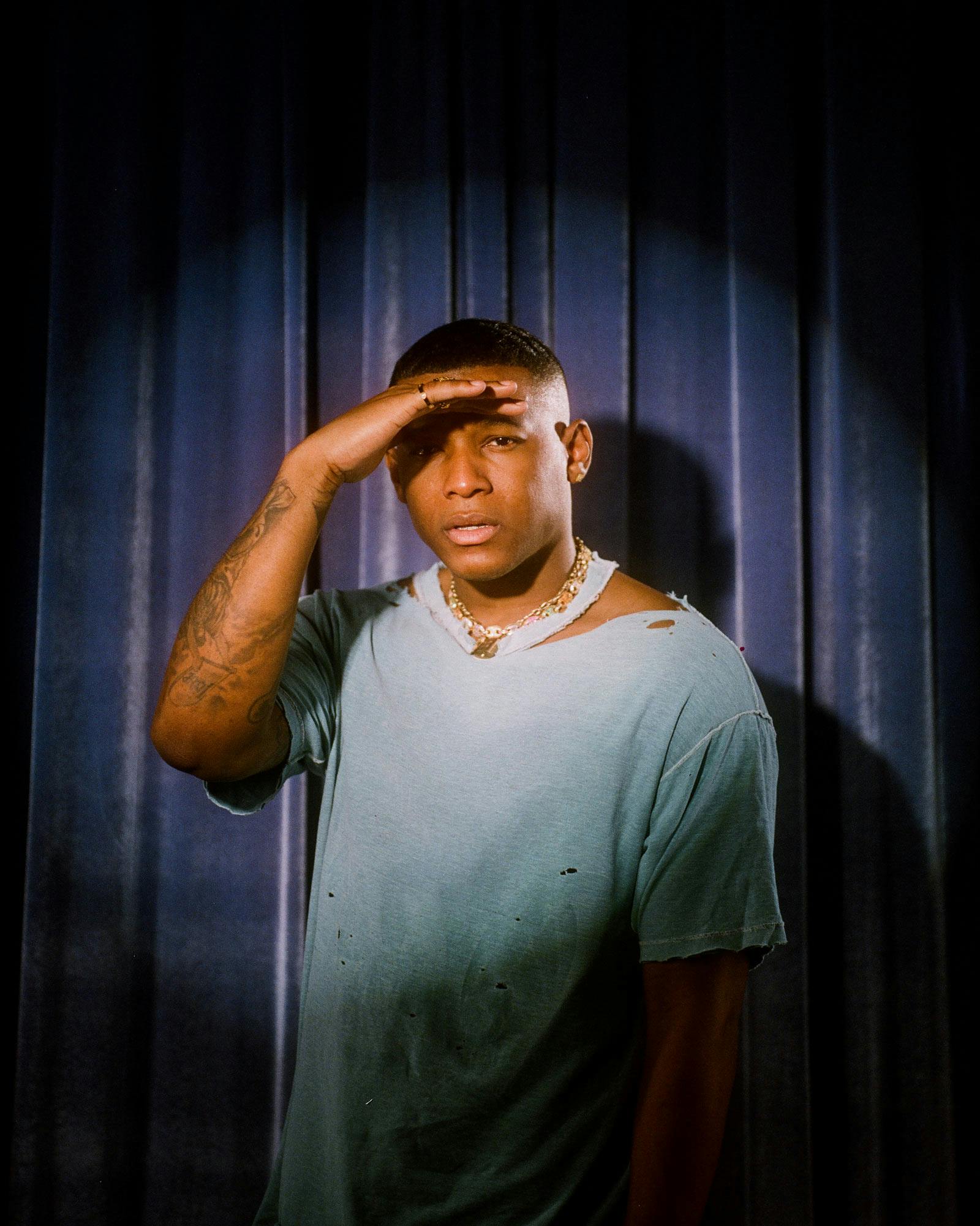 "My mom finally explained to me why that was. She was going through the worst time in her life. She already had two babies. She was still in school and was scared to tell her mother she was having another baby. Plus, with my dad being a big singer at the time, they weren't really together."
On top of that, she thought she was having a miscarriage. "She prayed to God and said, 'Lord, make this baby.' She prayed to God to give him the blessings that Samuel had." Coincidentally, when he was a kid, a prophet pointed out that same Bible verse to him, 1 Samuel 3:10. "And that has never left me."
Finding out about the prophecies and family history suddenly all made sense, so he titled the EP 95 after his birth year. For the project, BEAM linked up with producer Cardo, best known for his work with Kendrick Lamar, Migos, and Travis Scott. They listened to '90s music and created bangers such as "Lost," "2x2," and "Soldier," finishing the whole project in just one week.
"It was magical. It was a magical and emotional process. I was just going through so much. I was mad, I was upset, I was sad. On top of that, I was going through a relationship that wasn't working out. Making that project hurt, literally. But it's a masterpiece in my mind."
Clearly he did something right, as 95 has already received major props from his collaborators, fellow artists, and the dancehall-oriented public alike. But it's 2020, and BEAM is already ready for another project. "I want to work on a dancehall album. I have so many dancehall records, so it's only right. I can't wait."
Stream BEAM's '95' here.