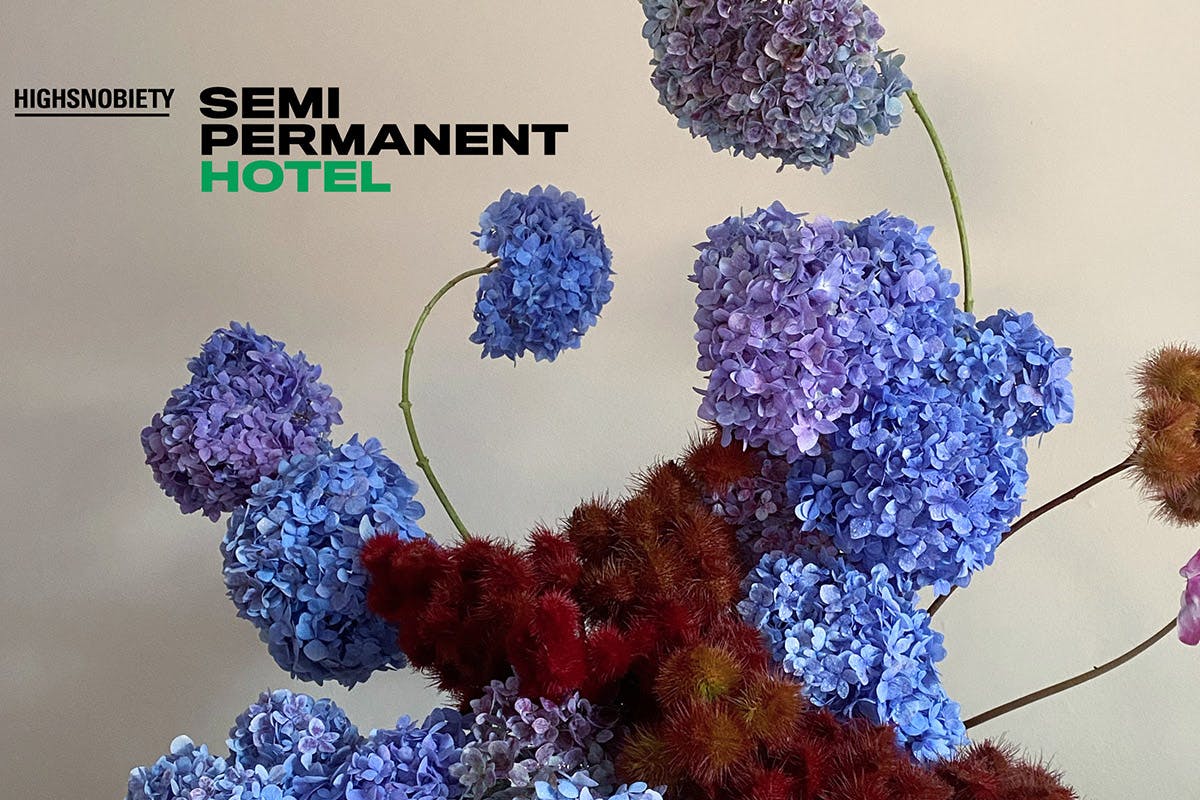 One of the highly anticipated events at Highsnobiety's Semi Permanent Hotel in Sydney, Australia, is the live art studio guests will be able to view and take part in, thanks to Glenfiddich's newly launched Grand Cru, a 23-year-old whisky finished in rare French cuvée casks and ideal for moments of celebration, just like this. Over a two-day period, the hotel's bar will be transformed by two local, trailblazing artists who will bring original creations to life that are inspired by Grand Cru's celebratory occasion.
Artists Benjamin Avery, also known as the Colourblind Florist, and Vicki Lee, a former lawyer turned artist, were selected as the featured artists not only for their visually arresting works, but also for their inspiring stories. These cultural mavericks have chosen career paths that were unexpected because of a burning desire to pursue their passions and an astute self-awareness.
Read on to learn more about these innovative creatives.
Benjamin Avery
Floristry seems like an unexpected career choice for someone who's color blind – what attracted you to it?
I've always been connected to nature. My childhood was spent half in the mountains and half by the ocean. My parents always encouraged us to spend time in the natural world and ensured we always went camping, caving, and exploring from a young age. I realised that I enjoyed creating. Whether it be drawing, model making, painting, or Lego, I was always using my hands to create.
When I reached adulthood, I was looking for a medium that was versatile and representative of nature. Something I could weld away that would resemble and speak to the natural world. Floristry isn't about color to me, it is about creating a surreal environment and transforming and transporting the viewer into another realm. I'm attracted to form and texture before color. Being color blind doesn't affect me as I've never known a difference.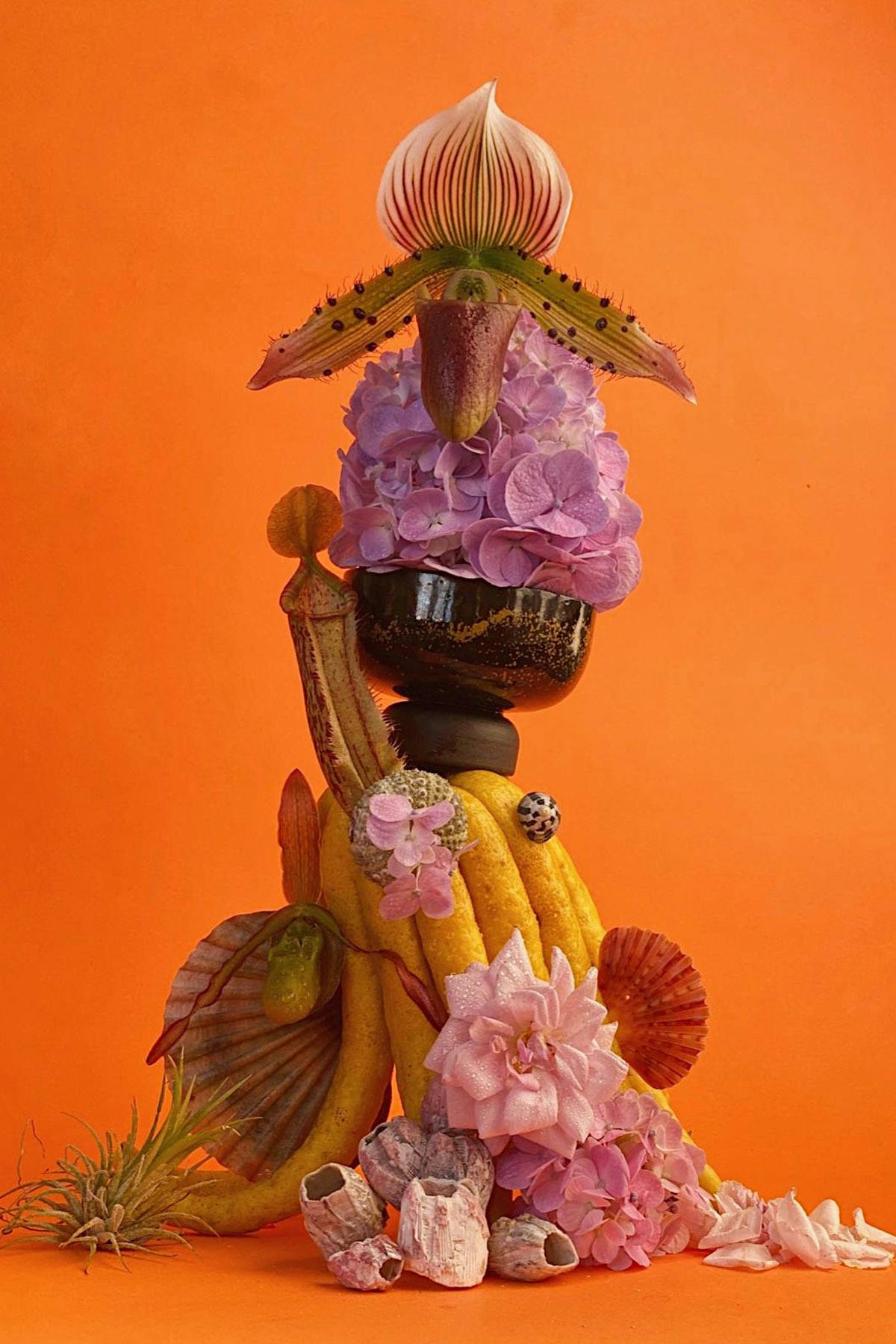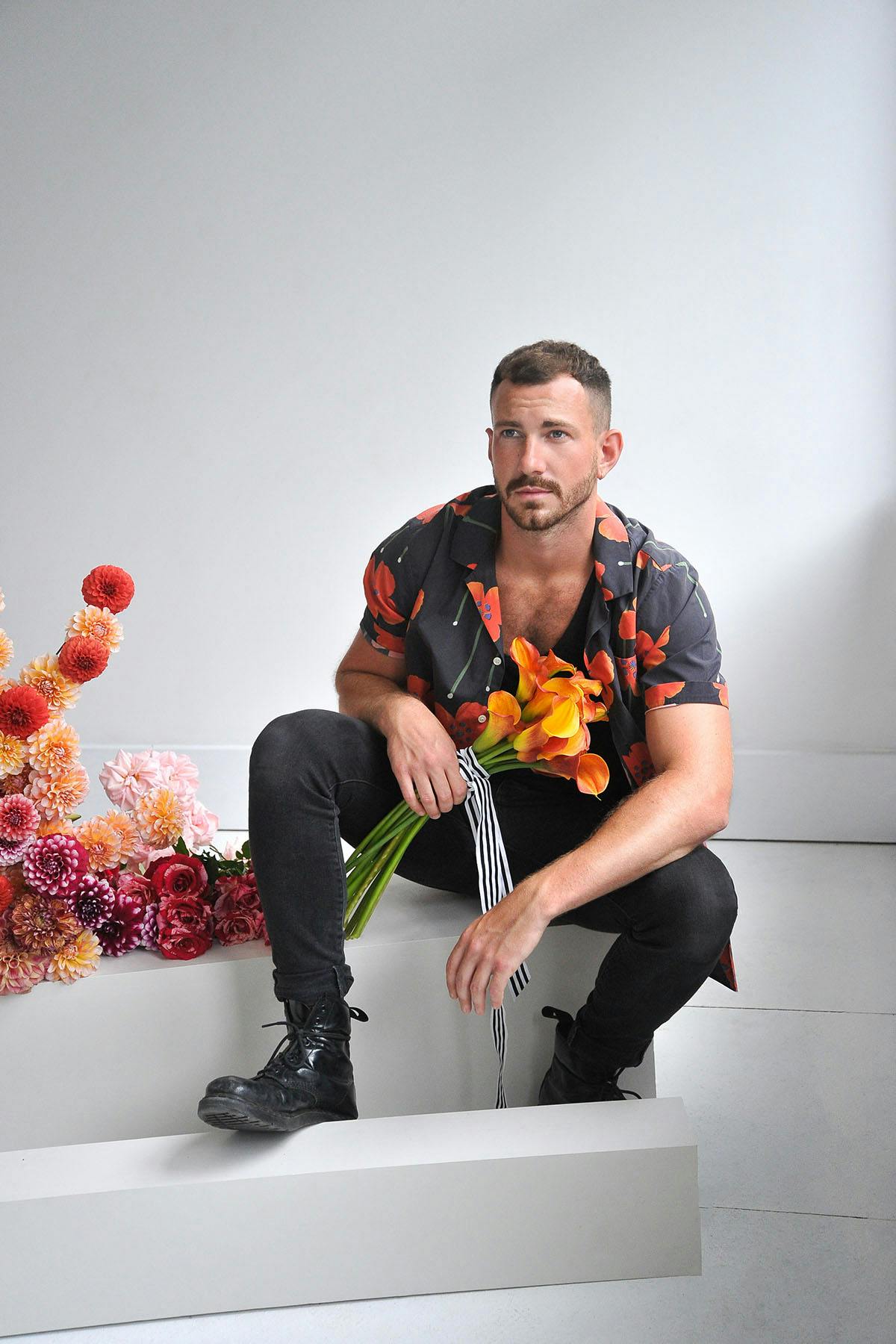 How do you create your striking floral arrangements? Walk us through a typical creative process.
When we are thinking about a job, we usually write down basic requirements that I need for the client, then I'll go for a dive. When you're under water everything slows down and it comes quiet. I take this time to not only think about form and shape but to view the environment I'm in as inspiration, whether it be a rocky outcrop that a cuttlefish is hiding under or all the seagrass beds that are slowly swaying in the current. There is such poetry in the way that marine plants move under the weightlessness of the ocean. I then head back to the studio and begin thinking about how to technically and mechanically execute the movement on land with terrestrial resources and gravity. I really look at flowers when designing a concept with what is seasonally available at the time the work will take place.
What similarities do you see between the craft of floristry and the craft of whisky-making?
The craft of both floristry and whisky making are not only made through human passion and creativity but they are a product of their surrounding environment, the natural environment. The air, the water, the soil, the weather all play a factor in the raw materials for both Whisky and floristry.
The connection to the locality is evident in the end result of both the flower and whisky worlds. Whisky is a result of how the barley is grown, the water that come from the local springs and the air that surrounds the barrels as it ages. The end result in floristry depends heavily on what can be grown in the area you base yourself in, the terroir and the available types and species of flower. Sydney is a great place for flowers as we benefit from locally grown, cooler climate flowers while also being sub tropical.
Glenfiddich's Grand Cru is a whisky intended for celebrations. How have you reinterpreted this through your work for the Semi Permanent Hotel?
To incorporate the feeling of celebrating, I have decided to use handcrafted gold elements, such as gold sheeting and gold leaf rocks. Taking the ordinary object and injecting gold to heighten the senses and portray a feeling of celebration and luxury.
Sight and scent are a big part of how people experience flowers. Talk to us about the role of the senses in your work.
Everything I make is meant to be looked at. When people view the work, I hope that they are always transformed and transported to a dream-like landscape. Scent is also heavily important as many people don't stop to "smell the flowers" in the day to day. So when people do smell that particular flower I will often take them back to their youth. Flowers have such power in scent that they can take you back to the last time you experienced that smell, whether it be nan's garden, flowers for mum, walking through meadows with your first lover, a hike on a holiday, a funeral. Flowers can take you there, they hold memory.
What advice do you have for people who are passionate about something but feel they may be taking a risk or not know if they'll have the skills?
Give it a go. You'll never know if you don't try. I was managing a restaurant before I started flowers. And, with flowers, people turned me away because I wasn't qualified. I had been at school but as I never worked at a flower shop or worked as a florist, people would laugh and send me away. But I would keep practising on my own time working for free, washing vases, sweeping floors, just to be around the flowers. If you want something enough and you have a real fire and desire to succeed you can really do whatever you want, as corny as that sounds. No matter your skill level you just have to have the fire.
What drives you to push boundaries and take risks?
I have such a hunger for the extraordinary and surreal. I can become bored and distracted quite easily so I'm always looking for something exciting. I get so driven by the sheer power of nature. The seasons form the rhythm of the natural world, always shifting, always transforming, never still. It is human nature to grow, develop, and innovate. I just find it terribly exciting to create work that speaks to people's curiosity and take them on a journey to somewhere they have never been before. And as much as it's for the audience, I enjoy creating the spaces for myself.
Vicki Lee
You were a former lawyer – at what point did you know you wanted to walk away from that profession and why?
I spent 6.5 years completing law school and The College of Law. I managed to land a junior solicitor role at a boutique litigation firm in the city. I lasted for 10.5 months before I resigned. The moment I walked away, I had no doubt in my mind it was the right decision. I've never done things in halves, and being a "solicitor" and playing that role was no different. I had the right haircut, the right suit, and I was attempting to have the right attitude. The only issue was I was a very average lawyer and my desire and need to create, with my hands and with motion, was getting so strong I could not ignore it.
My mother had passed away 3 months before I resigned. There is nothing like a traumatic experience surrounding death to make you feel alive. Suddenly, the role I had set out for myself seemed irrelevant and insincere. The little person you live with every day inside yourself, the one who feels and sounds the same from when you were a child, that being inside me was not ever going to be extraordinary as a lawyer. I had a desire to be extraordinary. I realised I had something to say and my means of expression did not lie in reading over contracts. The process of making art is like learning a new language. I love being a part of a world that's expression exists without written words. Forms of communication that are less obvious, less learned, and more instinctual.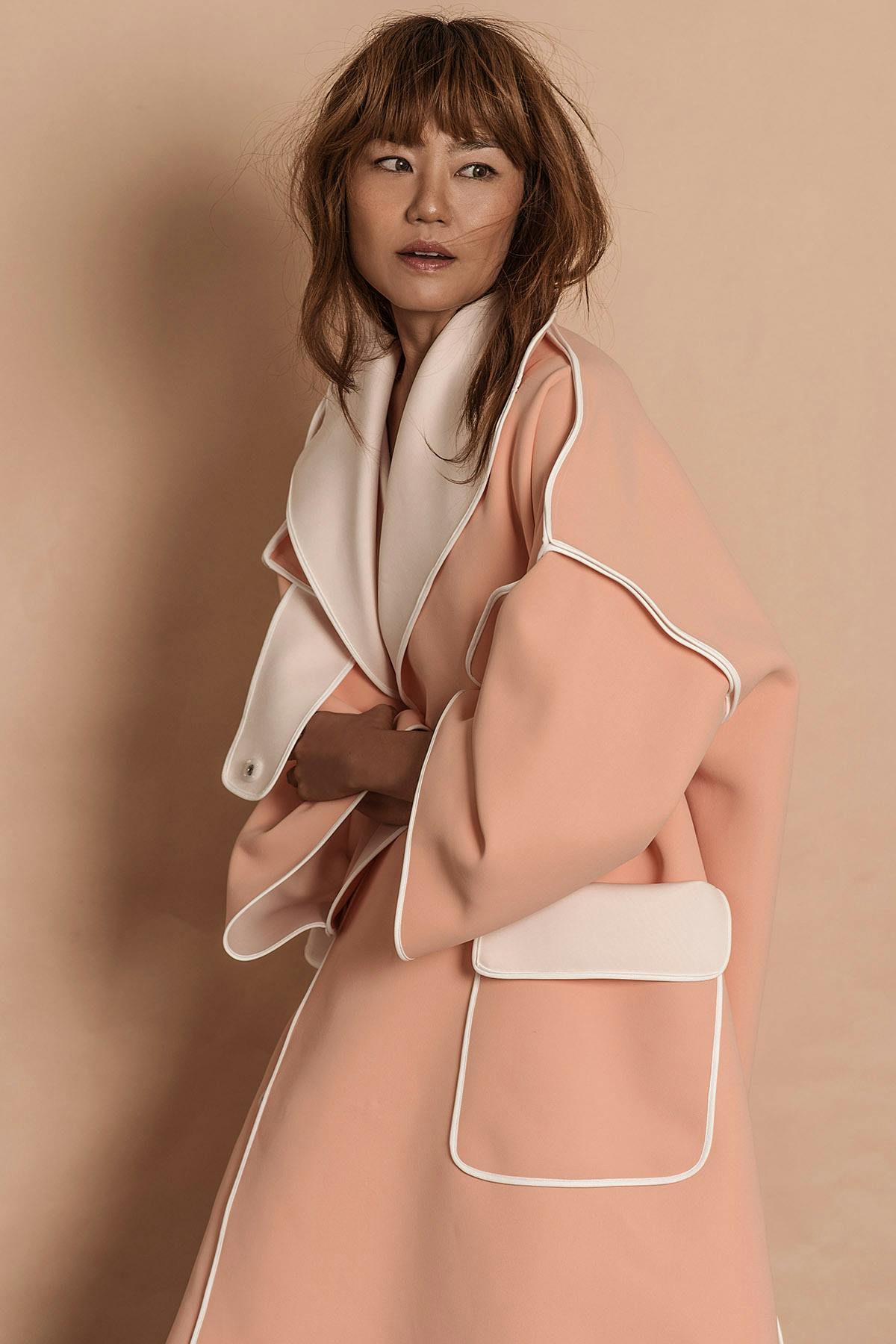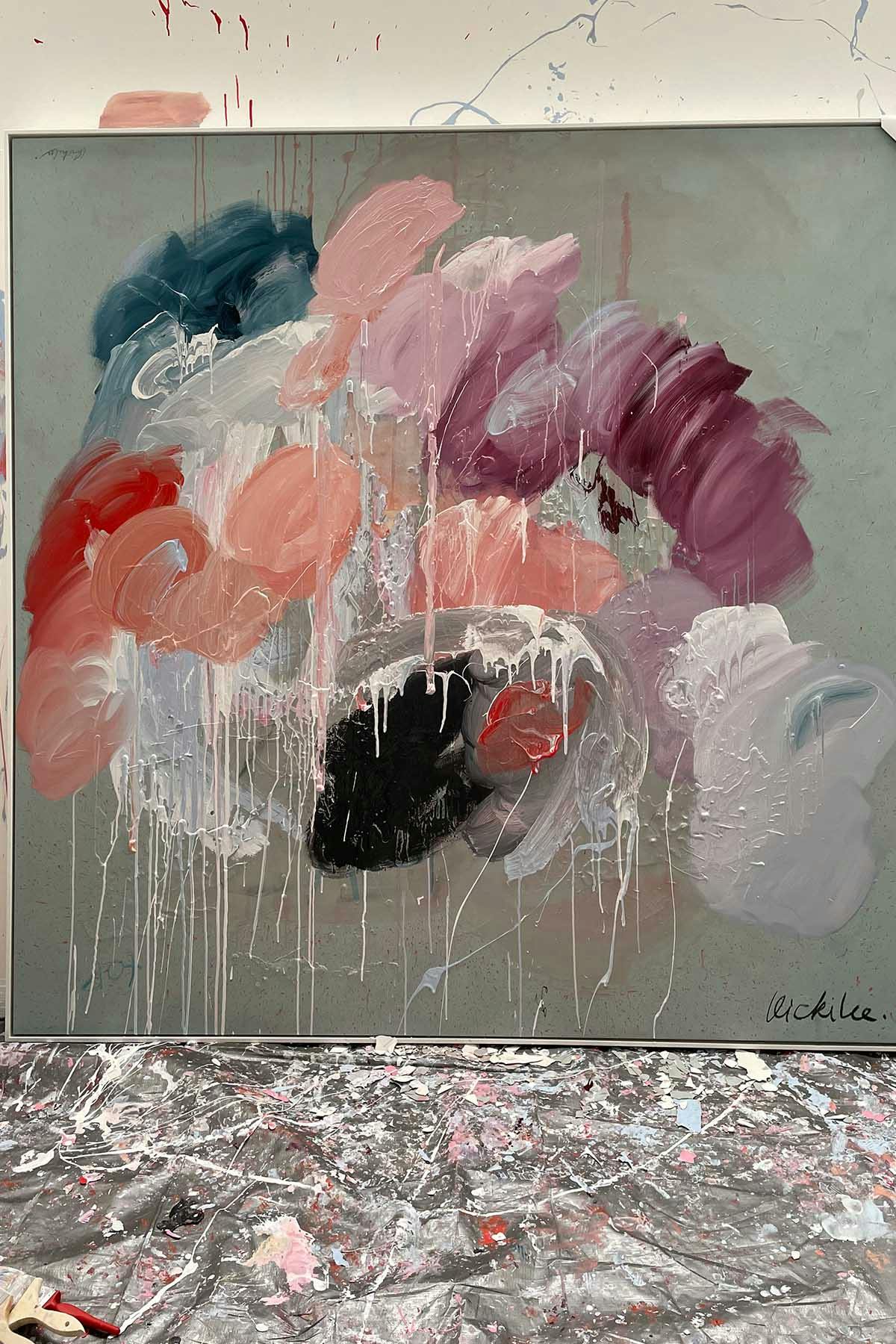 What attracted you to the arts?
It sounds very cheesy but it is the truth. Like in the movies, I really feel like the arts found me. I analogise it to feeling a certain beat, an ancient rhythm moving towards you before you can hear the sound of its presence. Making art was always on the cards for me. I still don't really know how to paint and have never had any technical training. Abstract expressionism, that is a language I can understand. The whole idea of color and form seem so simple, but I've never encountered a more complex and beautiful tool to say something and to say it with the volume and tone you so choose. I will never quite understand it in full and sometimes when I try my brain does back flips... and it keeps me interested. It is forever changing. In constant flux. It's exciting.
Whisky is one of your drinks of choice even before collaborating on this project – what about it speaks to you?
I like a deconstructed version of things generally (especially ones of taste). I like a drink that should never have cola, tonic, or even soda added to it. If it is a good whisky, every part of the experience will be savored. The opening of the bottle, the pouring sound, the deep scent, and, of course, the flavor.
Glenfiddich's Grand Cru is a whisky intended for celebrations. How have you reinterpreted this through your work for the Semi Permanent Hotel?
I've always believed celebrations can happen when we mark the end of an era, a period of time, and the beginning of a new one. This applies equally to each birthday to each day or even hour, minute, second... My work has always been driven by respecting each moment, being in that moment as it happens, and appreciating the turn of the next. Creation, destruction, and all that is in between. I haven't practiced, nor am I able to for this project. My goal is to be present with the moment we have held with our audience and to move within it. And at the completion of the work, I hope to share a sense of joy with those who are joining me.
What advice do you have for people who want to change careers but are afraid to?
When I was younger, I really believed in listening to your gut without thinking. I always lived by this rule and when the ball was thrown to me, I would always close my eyes and run very fast. When it's time to move, it's time. And when it's time to stop, it's time. As I've gotten older, two children later, I have less of a reckless take on things. The essence is the same though. Life is so god damn short, make sure every opportunity you are given to have a natural dopamine hit is not just celebrated, but celebrated with pride. Everything in life is moving, so whatever it is... it will pass. And if it doesn't, just move along with it. Any movement is better than stagnancy. Falling over will always trump pretending to be happy.
What drives you to push boundaries and take risks?
A general frustration with stillness. The definition of the word "perfect" is derived from a latin word, Patio, which literally means "to end." In the pursuit of perfection, there has to be friction, movement, life. When something is still, it is dead. I like to stay in motion, to feel alive. I try not to take myself too seriously and make decisions from my guts.