Highsnobiety / Julien Tell

Typically when one thinks of Berlin, it's the nightlife, subversive culture, history, and maybe doner that first comes to mind. But for better or worse, Berlin is developing staggeringly fast and these days people are just as likely to visit for the food scene and shopping opportunities as they are a trip to Berghain.
Sneaker culture, now a global phenomenon, is as much a part of Berlin's fashion scene as it is any other cities'. However, Berlin fashion is uniquely defined by the city's laidback attitude, world-renowned club culture, and maverick approach to life — traits that have made it highly desirable to free-spirited young people. Therefore a trip to one of Berlin's many sneaker stores can easily lead to copping some experimental garms at the same time.
For those unaware, Highsnobiety's head office is in fact located in Berlin, so we know a thing or two about the city. And when it comes to footwear stores, no pair is more informed than our Commerce Content Curator and Berlin-native Nigel Minani and Footwear Editor Chris Danforth. As part of our City Experiences series with AmEx, they've curated a list of Berlin's must-visit sneaker locations. Our guide includes everything from Kreuzberg's best independent retailers to the Berlin branches of Europe's most respected footwear stores.
Check out our video hosted by Nigel Minani and Chris Danforth above and then peep the full list below. For more, visit our City Experiences hub to see more of Berlin, London, and New York through our lens.
First established as a sporting goods purveyor in Stockholm, Sneakersnstuff is one of the leading sneaker destinations in Europe and is making a notable expansion into the United States as well. The shop has an impressive pedigree of collaborations, specifically various adidas Boost models.
Vaditim is an after-market retailer that stocks the most covetable sneakers, streetwear and high fashion items, from Supreme x Rimowa to Virgil Abloh x Nike. Located in West Berlin, the shop is Berlin's answer to the growing demand for resale boutiques like Stadium Goods.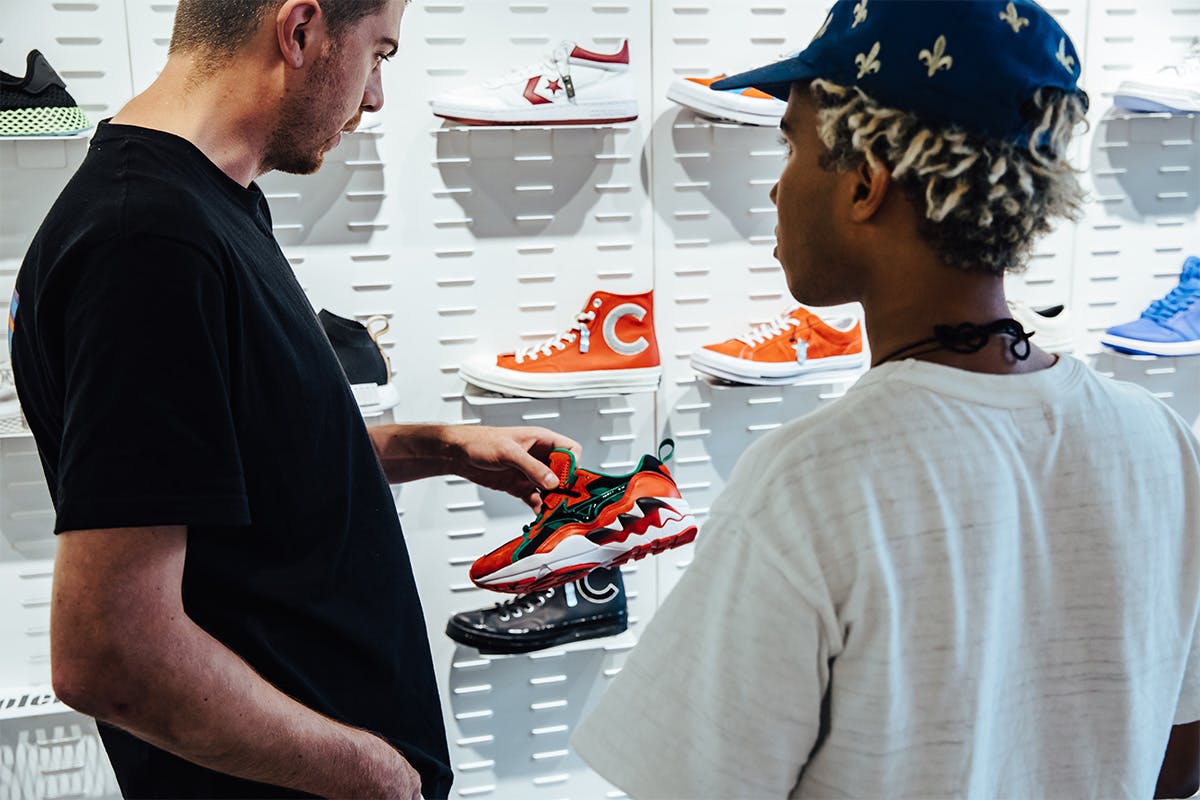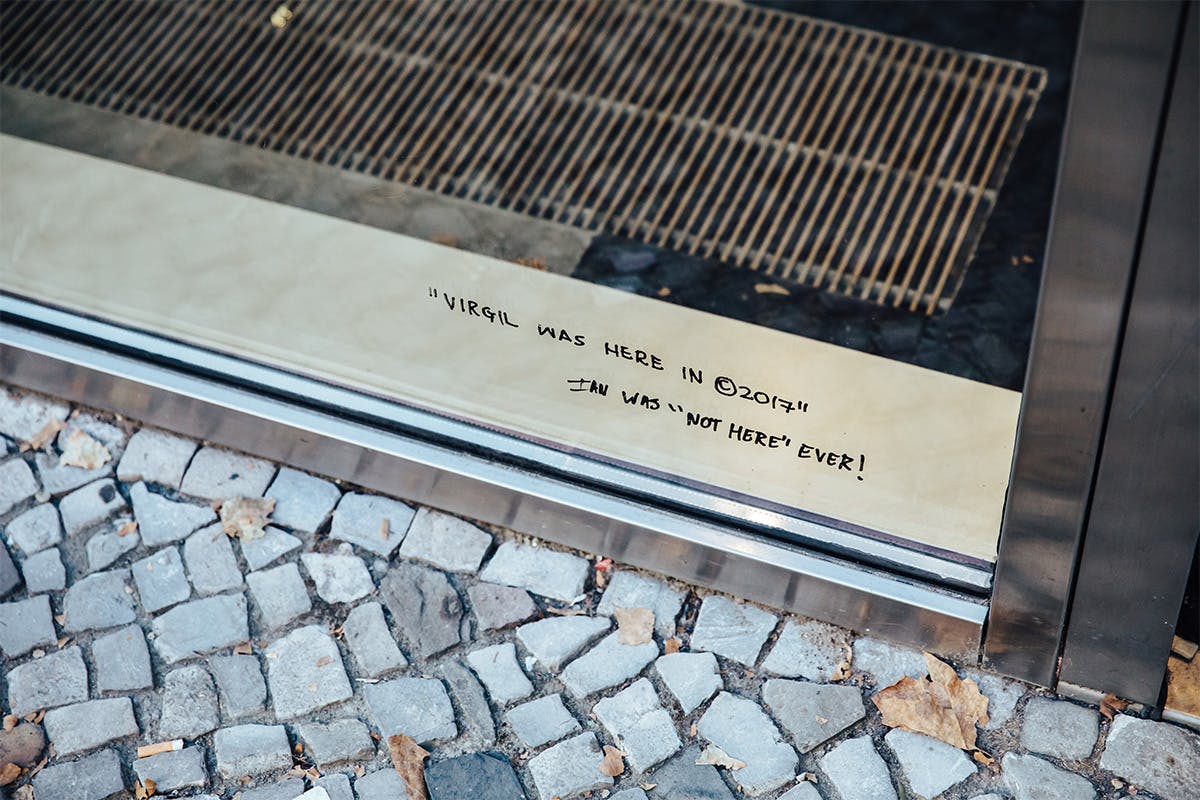 Since it was originally established in Berlin by Hikmet Sugoer, who has since left the brand, Solebox has proliferated through Europe, opening additional locations in Munich, Vienna, Amsterdam, and Brussels. Today Solebox is recognized as a top retailer for sneakers and apparel, carrying names like BAPE, YEEZY and much more.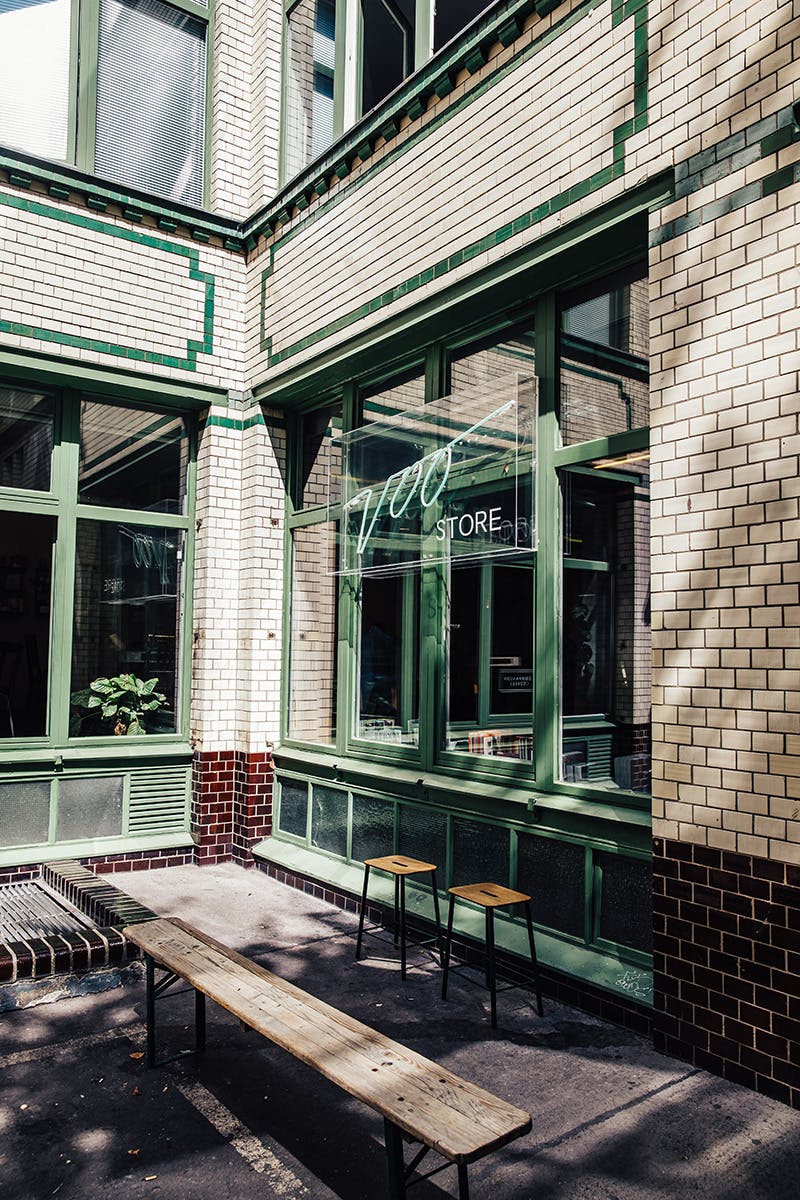 Carrying a forward-thinking mixture of high fashion, sportswear and contemporary, Voo calls a quaint courtyard in Kreuzberg its home. In addition to sharing its space with Companion Coffee, Voo stocks a range of homewares, watches, jewelry, plus a selection of books and magazines. Occupying a sprawling, high-ceilinged space on the ground floor of Berlin's Soho House, The Store channels a cozy, home-like environment with ample couches and a bar serving coffee and snacks. The Store's formidable brand list includes names like Vetements, Burberry, Balenciaga, OFF-WHITE, and more.
Located in Berlin's infamous Kreuzberg neighbourhood, Overkill is regarded as the city's top destination for core sneakerheads and graffiti sprayers Founder and Berlin OG Marc Leuschner was born and raised in the city, and has built Overkill's reputation as a shop with a wide variety of brands, and a key collaborator with adidas and others.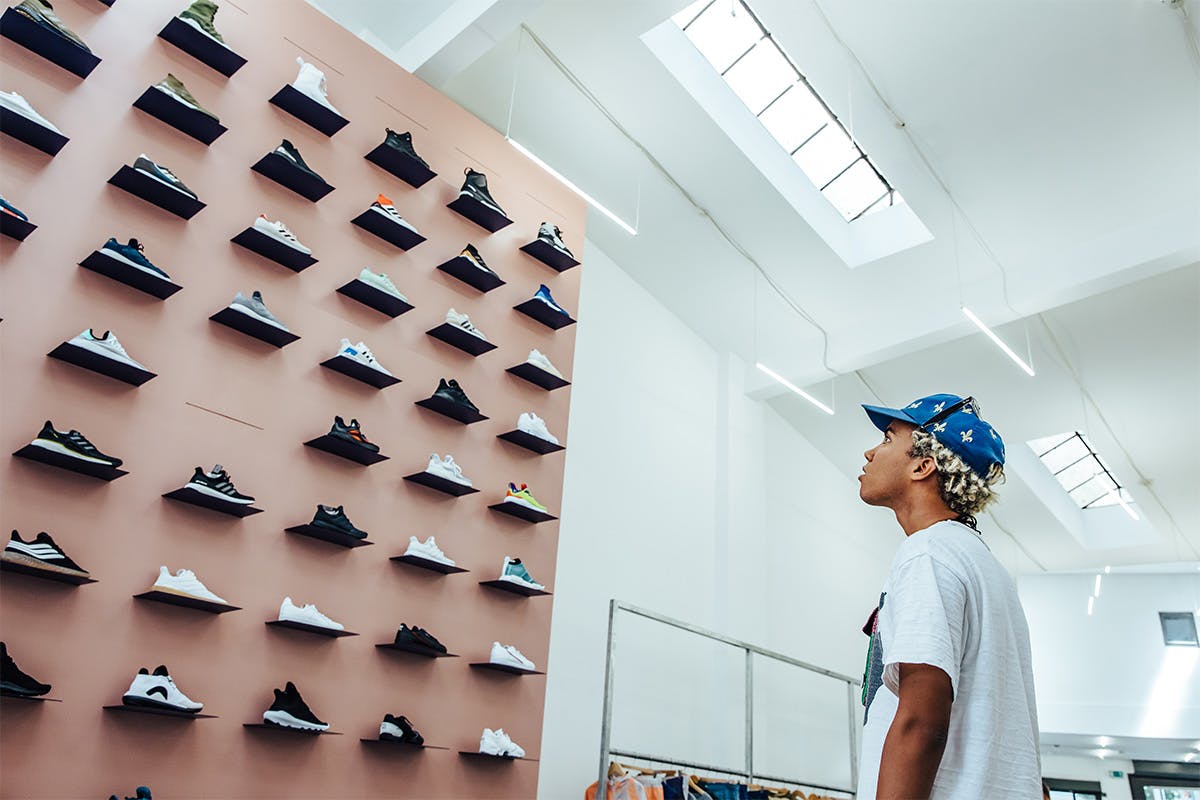 An adidas flagship store masquerading as an independent boutique, No. 74 follows in the same vein as similar cleverly branded, adidas-owned locations in Paris (No. 42) and London (No. 6). The Mitte location offers longstanding label Y-3, plus three-striped collaborations with the likes of Raf Simons and Alexander Wang.
Next up; the best sneaker stores around the world.