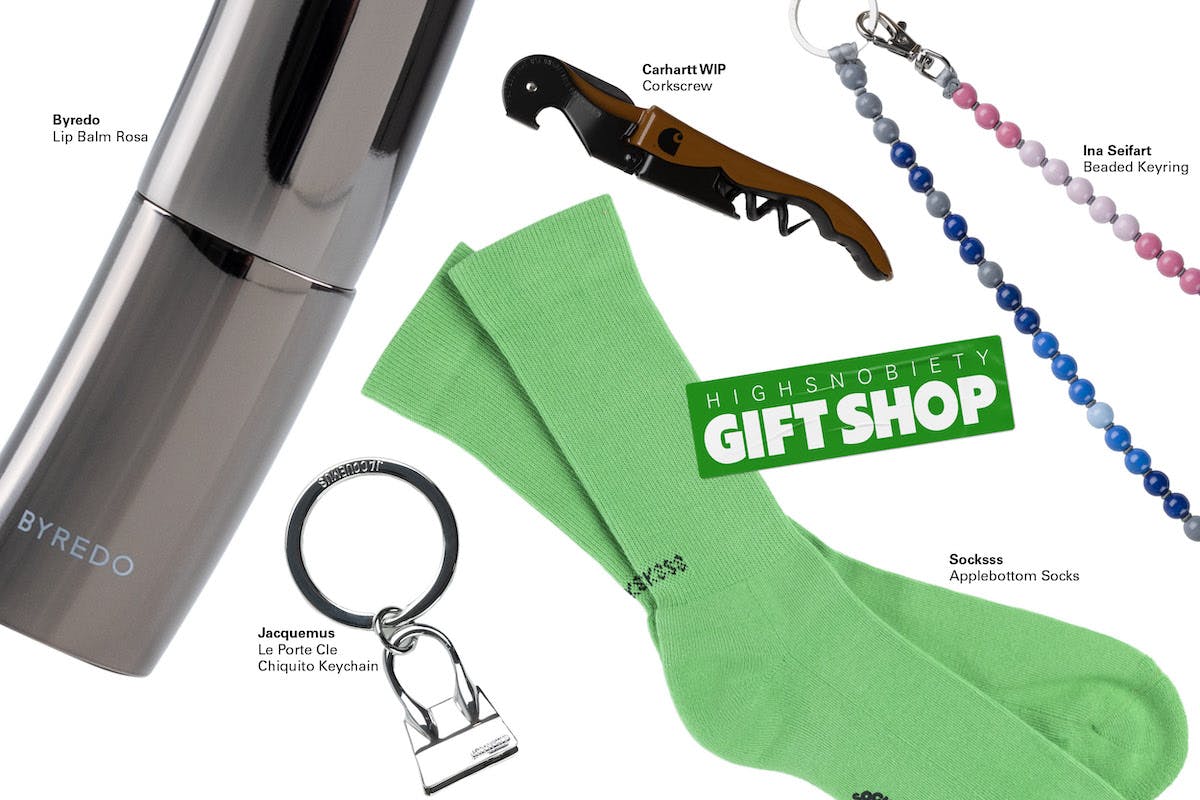 We'll save you the whole oh-my-god-it's-the-holiday-season-again schtick and just let you know that it's pretty much the holiday season again. November is moving at an alarming pace which basically means Christmas is almost here and it's time to start thinking about gifts.
To spare you some time with this yearly ritual, we dug deep in our bag for some of the best stocking stuffers this season. The stocking has long been relegated to the peripheries of gifting, filled with unwanted and never-seen-again gifts. Actually, though, stockings are an easy way to convey your feelings for those you hold dear, and also do a bit of shopping for yourself as well.
Originally, a stocking stuffer was a gift meant to fit in, well, a stocking but we're playing fast and loose with the term this time around. Whether or not you actually hang socks from your mantel is up to you, but consider this guide our gift to you this year.
Shop the Best Stocking Stuffers Below.
Byredo Lip Balm 'Ocra'
A long way from being your average lip balm, this one from Byredo is about as luxe as they come.
Off-White™ Arrows AirPods Case
Basically the ideal stocking stuffer, this AirPods case from Off-White™ is small, fun, and genuinely useful.
Socksss Socks
If you don't have a new pair of socks in your stocking then I would argue it's breaking tradition.
Nothing Ear (Stick)
Nothing continues to rival the big dogs in the tech space. After releasing its first phone earlier this year, it's proven itself as one to watch, and the Nothing Ear (Stick) embodies the sense of irreverence that the brand lives on.
Jacquemus Le Porte Cle Chiquito
For the real Jacquemus fans, here's a tiny version of the Chiquito bag that you can hang from the famously small bag.
The North Face Nuptse Convertible Mittens
Much like socks, gloves are a regular fixture in a stocking. Not gloves like this, though. The North Face's Nuptse mittens reside on the top end of hand warmers.
ALESSI ES18 Salt/Pepper Grinder
Designed by Ettore Sottsass, the architect and designer brought the salt and pepper grinder into his colorful world with this design.
COMME des GARÇONS Zip-Around Leather Wallet
Advance warning: it's bad luck to give somebody a new wallet without putting some money in it.
Hatton Labs Eternity Hoop Earrings
Anyone who opens their stocking and finds zirconia crystals inside can count themselves as being very lucky — especially if they come from the prestigious jewelry district of Hatton Gardens.
SURI Electric Toothbrush
Brushing your teeth is a boring duty, but SURI's supersonic toothbrush makes it faster and easier. Best of all, the toothbrush isn't an eyesore next to your sink. Who said stocking stuffers couldn't be functional?
Diptyque Standard Candle Santal
The pioneering perfume Maison Diptyque is an expert in all things scented, especially candles. With each wick being straightened by hand so that it burns as intended, this one is inspired by freshly cut sandalwood to create a woody and lightly spiced fragrance.
Steamery Cirrus 3 Steamer
Anyone who travels a lot will quickly rank Steamery's Cirrus 3 Steamer as their most essential item. Creases are so pre-Christmas 2022.
Acne Studios Leather Zip Wallet
Why blend into the crowd with a standard black leather wallet when colorful ones like this exist?
Marni Calf Leather Airpods Case
There's something very luxurious about being able to whip your AirPods out of a calf leather case made by Marni.
J. Press x Highsnobiety Shaggy Dog Knit Beanie
J. Press' signature shaggy dog fabric, made with Shetland wool from Scotland, is exactly the kind of cozy fabric you need on cold days during the holiday season.
casio GA-2100-1A4ER
This watch comes with carbon-reinforced resin, scratch-resistant mineral glass, shockproof technology, and many more features which ensure that even your clumsiest friend couldn't break it.
Want to keep browsing? Head to the Highsnobiety Shop for more products that we love. Highsnobiety has affiliate marketing partnerships, which means we may receive a commission from your purchase.