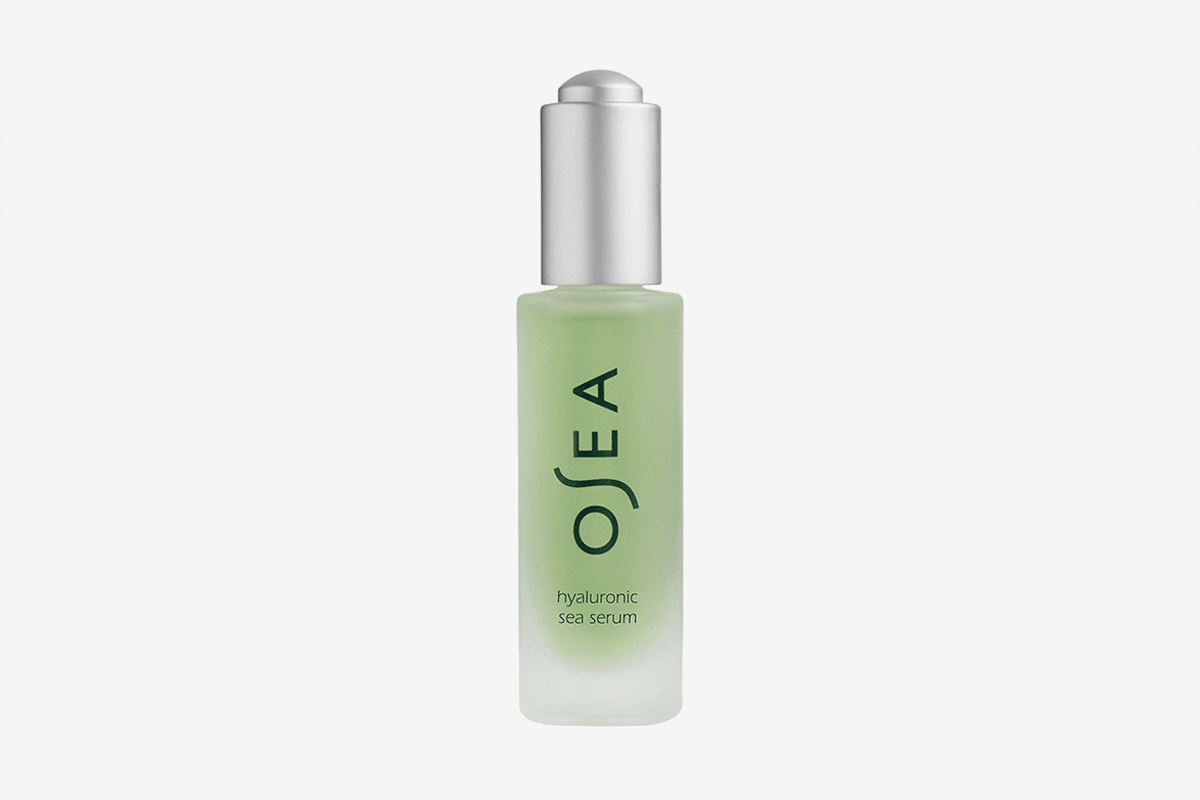 Have you been turning the camera off on Zoom calls lately? Are your selfies not making the cut? Your face might be in need of a pick-me-up. Enter hyaluronic acid, a powerful ingredient that hydrates and plumps skin.
Hyaluronic acid is a naturally occurring molecule in the skin, which can hold up to 1,000 times its weight in water. It helps bind water to collagen and, when applied topically, supercharges skin with hydration. Hyaluronic acid molecules come in different weights (low, medium, and high); serums formulated with a variety of weights rather than just one will be able to reach deeper levels of the skin, so favor those.
Generally, hyaluronic acid is well tolerated by all skin types and doesn't tend to trigger skin issues. When adding them to your skincare routine, treat them as you would most serums: apply morning and/or night, before you apply your moisturizer.
We scoured the market for the best ones out there right now, from clean beauty finds to the ones dermatologists use themselves. Read on for the best hyaluronic acid serums.
The Francophile's Pick
Caudalie's Vinosource SOS Deep Hydration Serum checks off several boxes: it's lightweight, it's vegan, it's sensitive-skin-friendly, and it's oil-, sulfate-, and paraben-free. No wonder the French brand has a cult-like following. This serum combines hyaluronic acid with squalane (a lipid derived from olives) to deeply hydrate dry skin, soothe redness, and repair.
The Dermatologist's Pick
Mod Skin NYC isn't playing. Its serum combines hyaluronic acid, glycosaminoglycan (which helps with skin barrier functions), and pea extract (which increases skin elasticity), making for a powerful pick that's used by leading dermatologists.
The All-In-One Pick
Some like having separate products for, say, vitamin c, hyperpigmentation, and hydrating. For those who don't, get acquainted with OLEHENRIKSEN's Banana Bright Vitamin C serum. It's formulated with hyaluronic acid to hydrate skin, as well as a potent 15 percent vitamin C to brighten and protect skin, and polyhydroxy acids that improve skin tone and lightly exfoliate.
The Medicine Cabinet Flex
Darker Skin Tones Hyaluronic Serum
(Available at 9 Merchants)
(Available at 9 Merchants)
One of our favorite things about Dr. Barbara Sturm is that she created skincare products entirely dedicated to address the needs of darker skin tones, like inflammation and hyperpigmentation. The line includes a cleanser, exfoliator, moisturizer, and, yes, a hyaluronic serum. Beyond hydrating and plumping the skin, this serum reduces redness, evens your complexion, and brightens your skin.
The Costs-Less-Than-Takeout Pick

Hyaluronic Acid 2% + B5 30ml
(Available at 2 Merchants)
(Available at 2 Merchants)
The Ordinary is the Uniqlo of skincare: you'll get a great product that's backed by innovation and technology at an unbelievably low price. Its hyaluronic acid is formulated with varying molecular weights of the ingredient, which helps it reach deeper layers of the skin, while vitamin B5 plays a supporting role in enhancing hydration. If you're not looking to spend your big faces on hyaluronic acid, add this to your routine.
The Clean Beauty Pick

(Available at 3 Merchants)
(Available at 3 Merchants)
Osea uses plant-based ingredients, including those found in the ocean. This serum combines hyaluronic acids of different molecular weights with antioxidant-rich seaweeds to super-hydrate your skin.
Highsnobiety has affiliate marketing partnerships, which means we may receive a commission from your purchase.