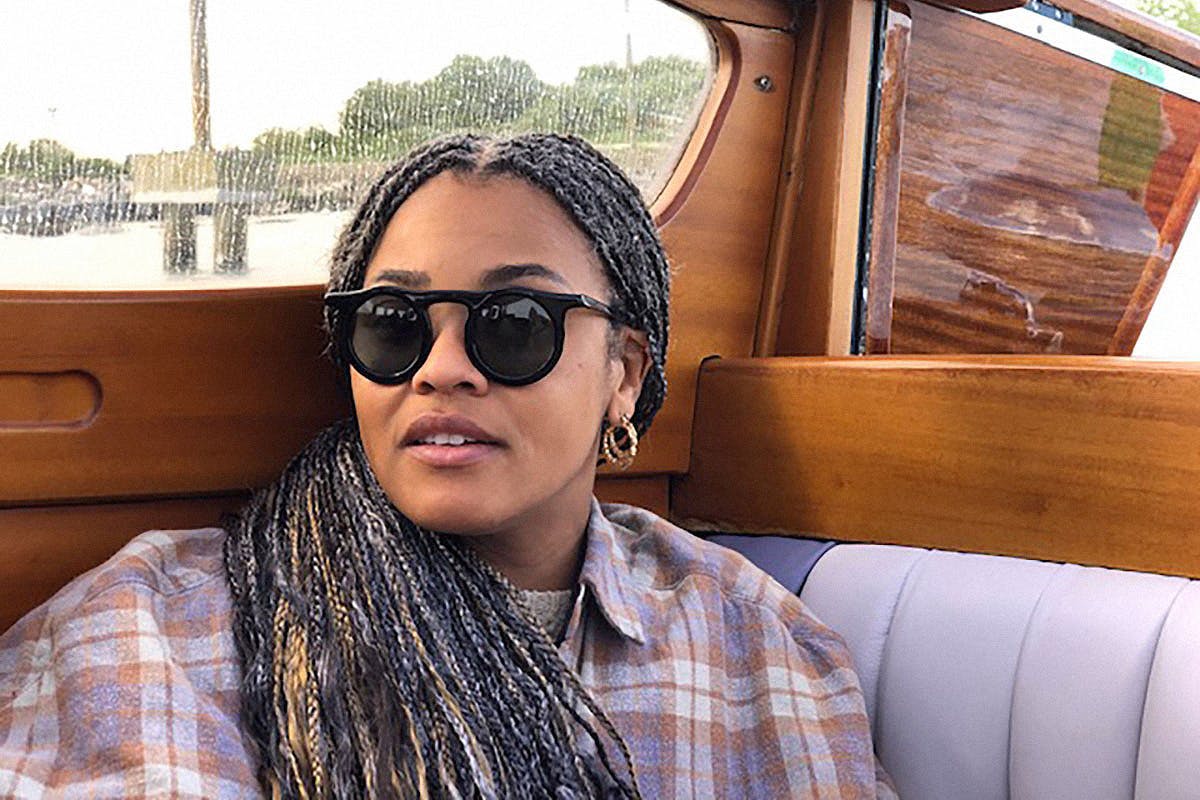 This piece appears as part of our initiative on Identity & Representation, a six-month-long project highlighting different facets of identity and how they shape the practices, conventions, and conversations happening in the Highsnobiety world. Head here for the full series.
Beth Gibbs is the co-owner and creative director of UNION Los Angeles. Since its inception, streetwear and its communities have been created and consumed predominantly by people of color – as Beth points out, that constituency has been mostly male. Here, she writes about the difficulties faced by women of color both as independent designers and cultural participants in streetwear and its adjacent communities.
It's really challenging to be a black woman in this world. The whole idea around "streetwear" is to create a kind of community. But a community that speaks directly with women of color is hard to cultivate— unless you're a celebrity with a fan base. I've been in the streetwear and fashion world for decades now—and I'm still fairly unknown.
For most of my career, I've worked behind the scenes; I've connected many people in the streetwear and music industries, which are both very male-dominated worlds. Women in these industries don't get the same credit for connecting people or for influencing fashion by way of discovering talent—the same dudes that have done what I have are a lot more visible.
Men have always made clothes for women. Furthermore, men have always made clothing for girls that aren't even women yet—it starts from early on. Even the term "streetwear" was created by men—an attempt to categorize a multi-faceted, multicultural movement that inspired a different approach to apparel. At their core, many of the brands associated with this category represent a masculine, male-dominated lifestyle.
This hegemony makes it that much harder for women to participate, because quite frankly, the lifestyle that streetwear is based on is not only predominantly male, but often portrays sadistic and negative attitudes towards women. One would think that in order to respond to this, women could make their own version of "female" streetwear. But the idea of women, particularly women of color, making clothes for other women is not so easy to execute.
Streetwear for men came about in an environment where there weren't so many options that spoke to discerning male consumers. But for women this has not been the case—usually women have way too many options when they shop. This means that any attempt at women's streetwear created by women has to compete with a well-established, female-centric fashion industry—ironically run for the most part by men.
Only recently have our male counterparts run into a problem we've faced for decades: How do you consistently make your brand stand out in a saturated market? In all likelihood, it's easier to be a woman who designs clothes for men than one who designs streetwear for women. Many women of color are now creating menswear brands such as Grace Wales Boner, Martine Rose, Cactus Plant Flea Market, and AMBUSH, to name a few.
For women, a big hurdle is being seen for your talent and the merit of your work instead of as a sex symbol. Since its inception, there have been many women who've made modern streetwear what it is, but remain relatively unacknowledged. Meanwhile, wildly famous figures like Rihanna use their platform to both highlight their projects and embrace their sex appeal. Too often there's pressure on women that makes them feel as if they need to make themselves more objectively attractive to a male audience before they're finally paid attention to. This mindset is especially biased towards queer women and women of color.
Mary Ann Fusco, one of the OG owners of UNION NY, basically helped start the store that created streetwear, but not many people talk about her significance to the culture. Shaniqwa Jarvis is a photographer that's been taking photos for brands like Nike SB and Supreme as well as documenting the culture since the '90's, and she still isn't getting the recognition she deserves, while other male photographers in her industry are household names. Erin Magee has been in the streetwear world for a long time with her MadeMe Brand, but is only recently beginning to get recognition.
The chief problem with not being well-known in this world and being a black woman is that it creates obstacles when you want to make things and go into production. Even though I have my husband's connections, people still don't take me seriously. Inevitably, no matter how talented you are, you need a team, you need help. And men often don't want to help women. I've reached out to graphic designers who never respond to my emails, but will come into my office to have a meeting with my husband.
Along with working for UNION, I also work as a costume designer for films, TV, and commercials. The money I make from these gigs are what fund my brand, Bephie. Not to mention that I have two kids. It's definitely not impossible—but it's not easy. It takes a lot of work and a team that I'm still putting together outside of UNION. The road less traveled has always been a lot harder, but once you finally get there, the reward is far greater.
Unfortunately, now that the lane is opening up a bit for women's streetwear brands, the blame for any setbacks or problems goes back to women ourselves. Women of color don't really support other women when it comes to clothing, and don't seem to care about its importance. And with the market oversaturated with products for women designed by men for so long, it's even harder to engender trust from consumers.
People have tried to make things for women of color, their bodies, and their curves for a huge profit. Most women of color prefer to spend their money on either high-end brands and designers, or cheap things that hug and tug our bodies. We like luxury and value being a part of well-known brands, and it doesn't matter if they're created by women or women of color, but I think that's starting to change.
Only recently have I finally been comfortable with being called the co-owner of UNION, even though I connected my husband to the people that he would eventually buy the store from. I introduced my husband to his now-silent partner to help him buy UNION from Eddie Cruz, part-owner of UNDEFEATED and Supreme LA. Since being "the wife of the owner of UNION," I've done most of the visuals for the store and its nascent label. I brought in and helped support young artists through our store who have become quite big—like The Durimel Twins, Julian Klincewicz, model Alton Mason, and artist/painter Delfin Finley. They are all very talented, and I know a lot of men that are credited for doing such things. Men give props to other men, and my experience makes me wish women of color did that more.
There are, of course, exceptions, like Melody Eshani, Melina Matsoukas, and Lena Waithe; Karon Davis, One Anyanwu and Kahlil Joseph who are the founders of the Underground Museum in Los Angeles—and also directors and founder of BLK NEWS. Arthur Jafa, who won a Golden Lion at the Venice Biennale for his work The White Album, thanked (my husband) Chris and I when he won his award, and I was really shocked. Me—Bephie, Beth Birkett Gibbs—a black woman, at such a big time in his career.
That still hasn't happened in streetwear, but I believe it still may. Despite all of the hard work and setbacks, it will all be worth it. Creating a brand that's for "us" by "us" allows the future of young girls of color to have a lane that's never existed before.