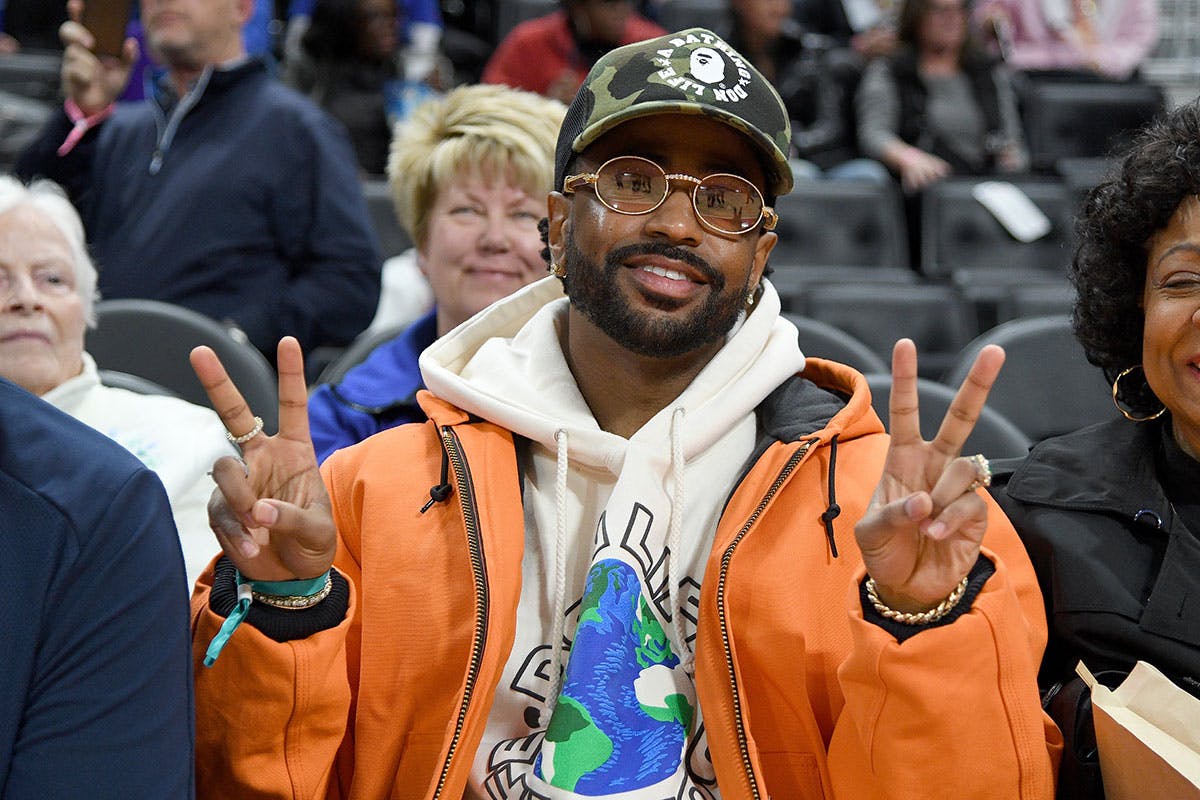 Big Sean and the NBA's Detroit Pistons announced yesterday that the rapper would be joining the organization as creative director of innovation. Big Sean's role will include providing counsel and strategic guidance on a variety of Pistons off-the-court initiatives.
These initiatives will include everything from social responsibility activation to team merchandise design and in-game experience. In his first move as creative director, Big Sean has added his Don Life logo to the Pistons' practice jerseys.
Taking to Instagram, Big Sean, a lifelong Pistons fan, wrote "I got a office in the facility n everything (looking for a intern by the way)! Growing up I knew I either wanted to rap or hoop for the Pistons lol. crazy how life works. I look forward to creatively adding what I can to this iconic franchise."
This announcement follows a similar move by the Cleveland Cavaliers, who appointed Daniel Arsham as creative director in November. With the NBA having huge cultural relevance and, at times, leading the way for professional sports leagues when it comes to tackling social issues, these appointments are not surprising. They also look to be a first step towards turning franchises into global lifestyle brands, which is a strategy many leading European football teams are exploring.
The Detroit Pistons have recently come under fire for their owner, Tom Gores' ownership stake in prison telecom corporation Securus. Activist group Worth Rises took out a full-page advertisement in Sunday's New York Times, demanding the NBA force Detroit Pistons owner Tom Gores to sell the team due to this involvement.
The NBA released a statement regarding the issue, saying: "We understand Worth Rises' passion for prison reform and have been in regular communication with Tom Gores regarding their concerns. Mr. Gores and his colleagues have had ongoing discussions with a number of non-profit organizations focused on similar reform and we support their efforts to address these important issues."