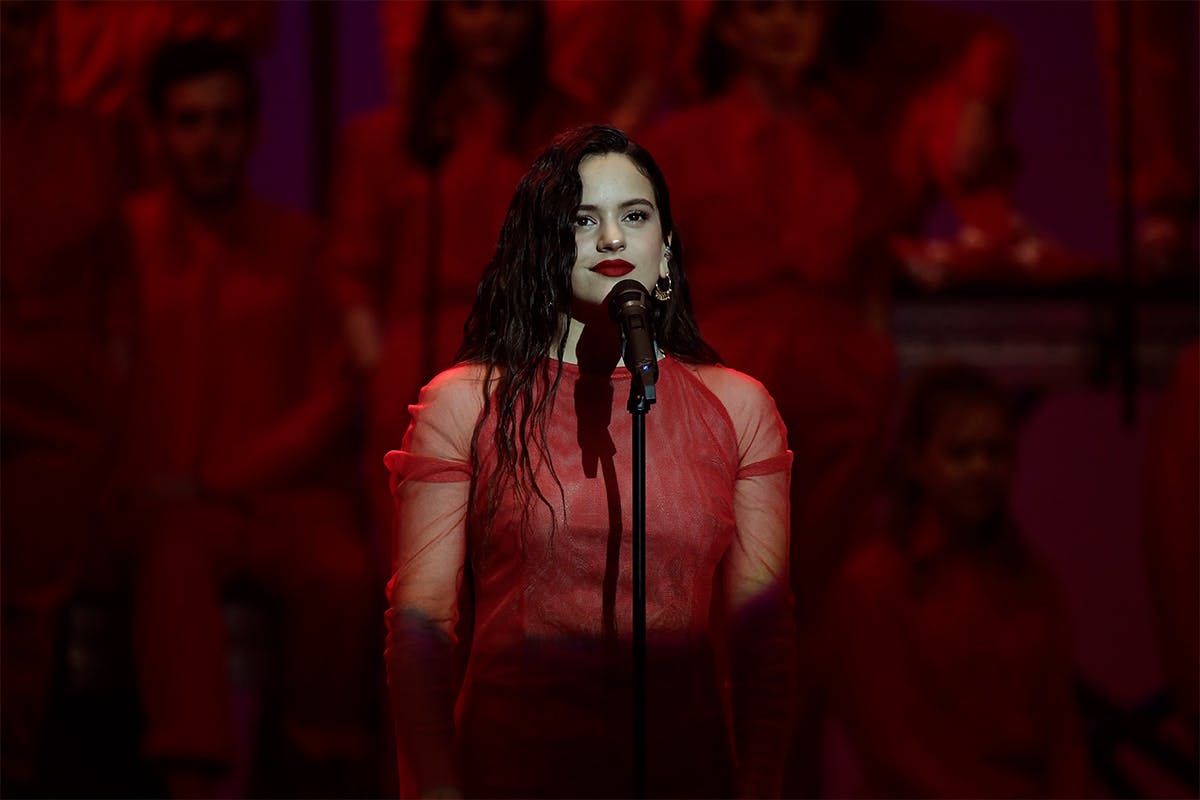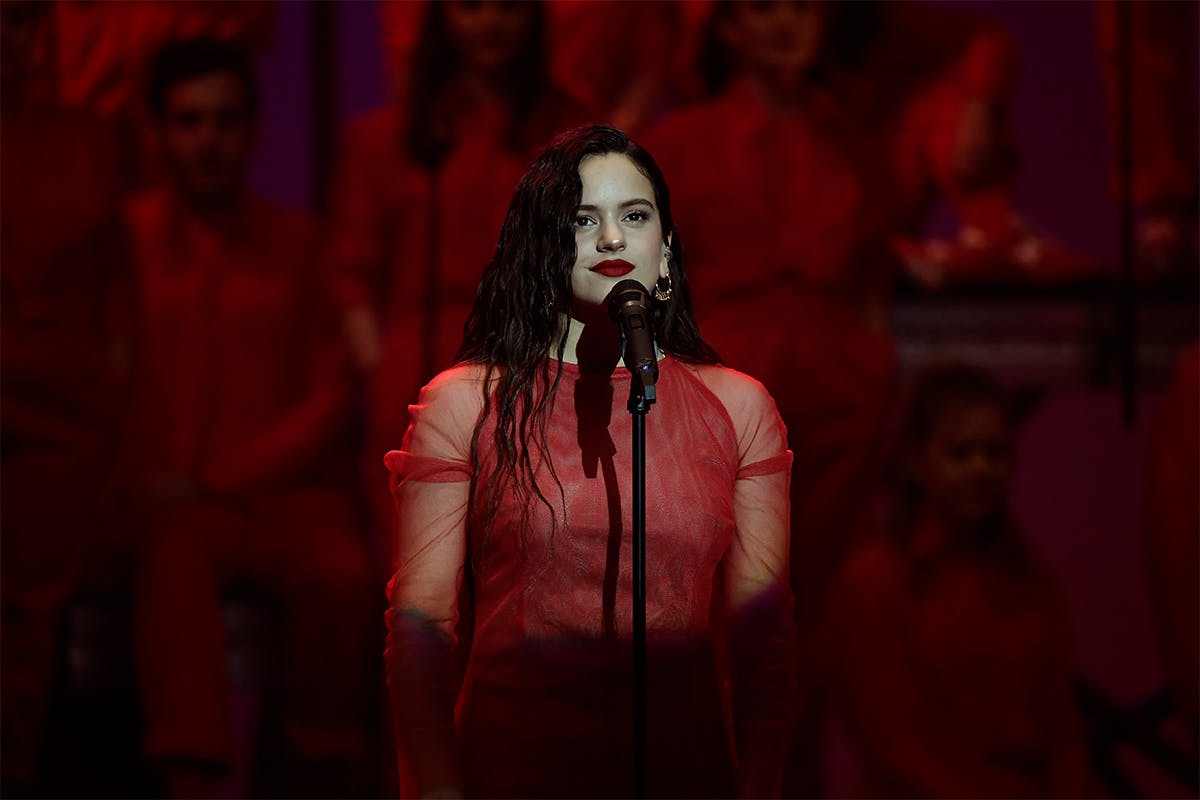 Spanish singer-songwriter Rosalía has confirmed that she's collaborating with pop prodigy Billie Eilish on a new song. Earlier this week, Rosalía tweeted a photo with the caption "Can't wait to finish our song. Seeing you perform inspired me sooo much."
Eilish recently performed her first-ever Spanish show in Barcelona. Back in February, she revealed that she had a session with Rosalía in which she "sang some notes I had never even thought about" in an interview on BBC Radio 1's Future Sounds with Annie Mac. The pop singer also went on to say that it was "refreshing" working with Rosalía. She added, "It was great, she actually knows what she wants... I was like, 'Wow, you're the only other person I've really met that's like this.'"
Eilish's debut album When We All Fall Asleep, Where Do We Go? officially drops on March 29. Rosalía's sophomore studio album El mal querer came out this past November. She's set to make her film debut alongside Penélope Cruz and Antonio Banderas in Dolor y Gloria later this year.