Highsnobiety / Mous Lambarat
Since it was founded four years ago, Parisian footwear label both has been steadily on the rise, making its way onto the feet of some of fashion's favorites including Gigi and Bella Hadid, and Jaden Smith. The reason? It's contemporary footwear and singular use of one main material: rubber.
Aside from flexes by its high-profile fans, both has also been making waves globally thanks to a number of international collaborations including with Berlin-based brand Souvenir, Korean online fashion retailer Han Style, French footwear brand Clergerie, and now, LA menswear brand Second/Layer.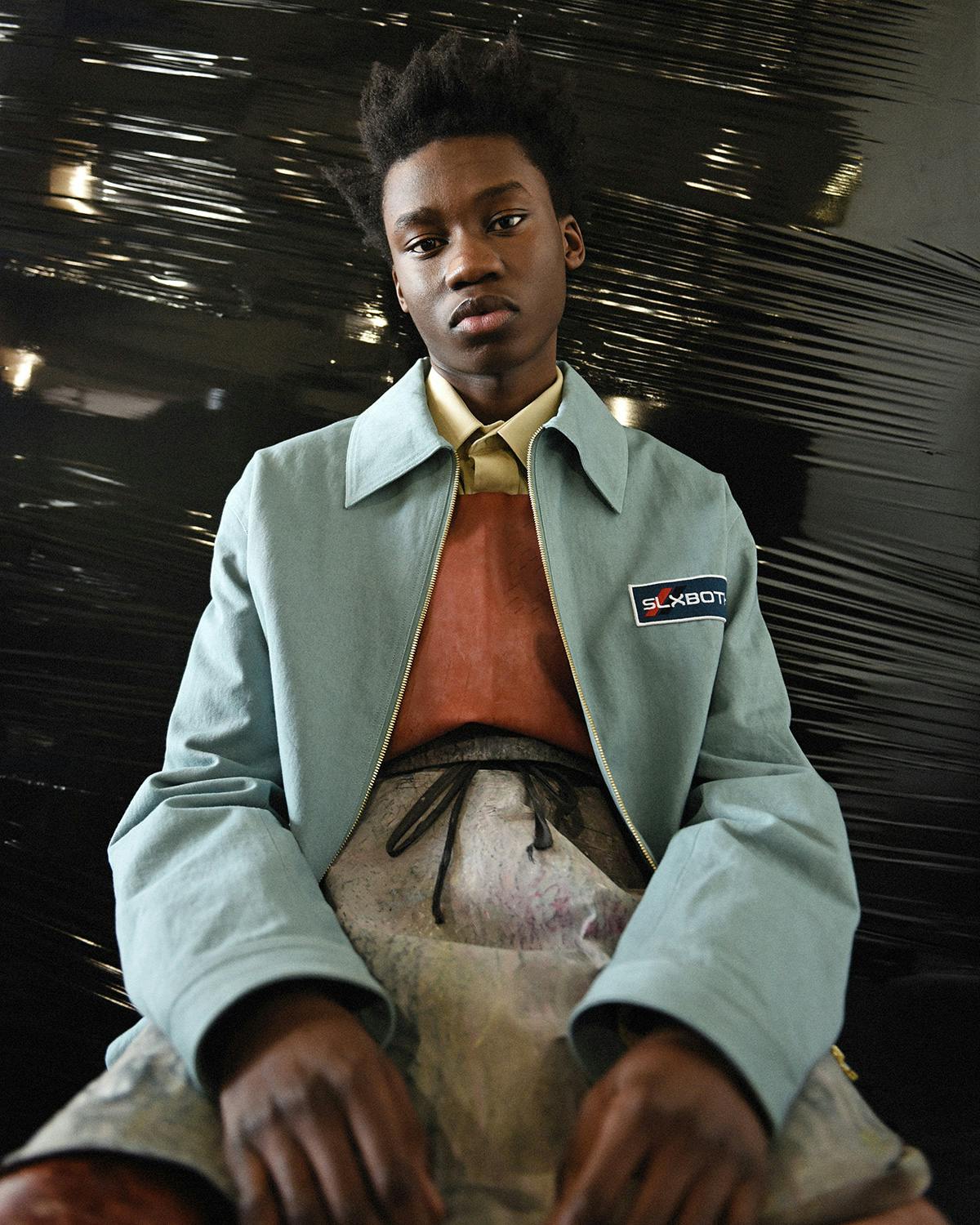 both's ongoing series of collaborations with a range of international brands is part of their global approach. With their creative and design headquarters based in Europe and their roots in Asia, their identity is shaped by multiple cultural influences. This fusing of cultures is also a part of their latest collaboration with Second/Layer, the Californian brand known for its relaxed, modern-day approach to tailoring.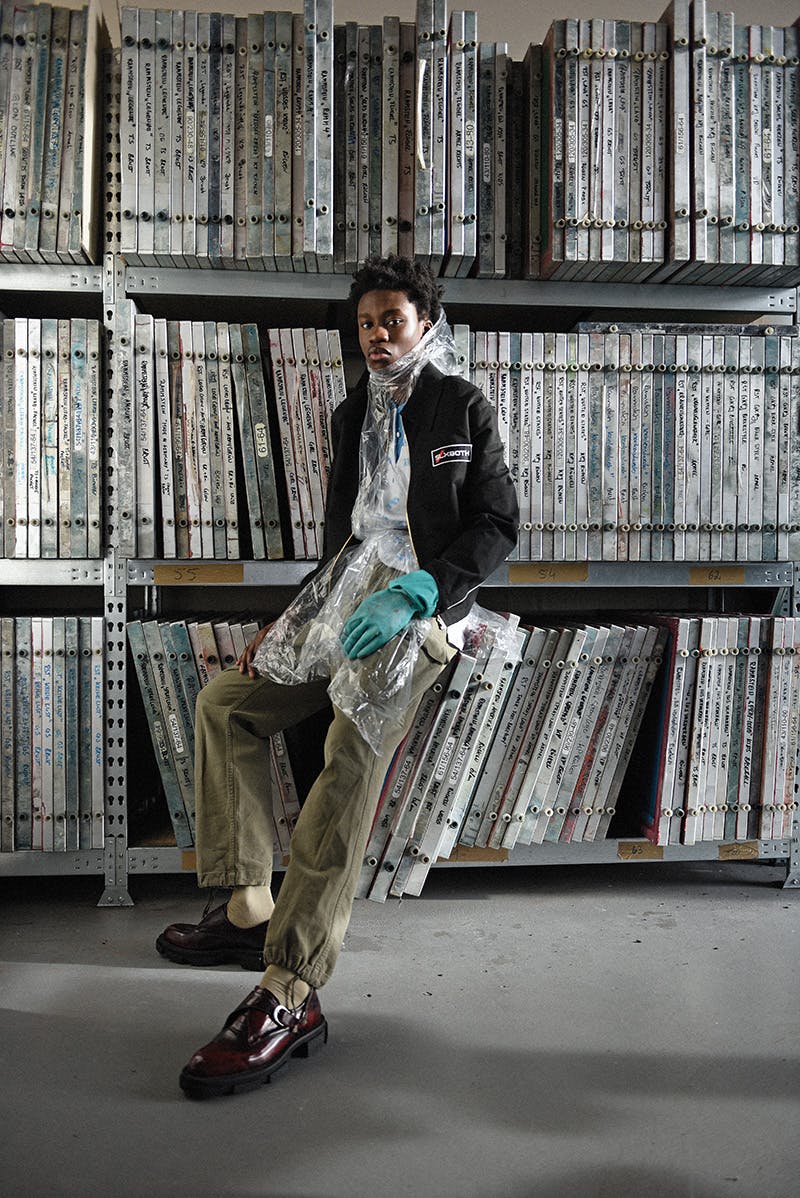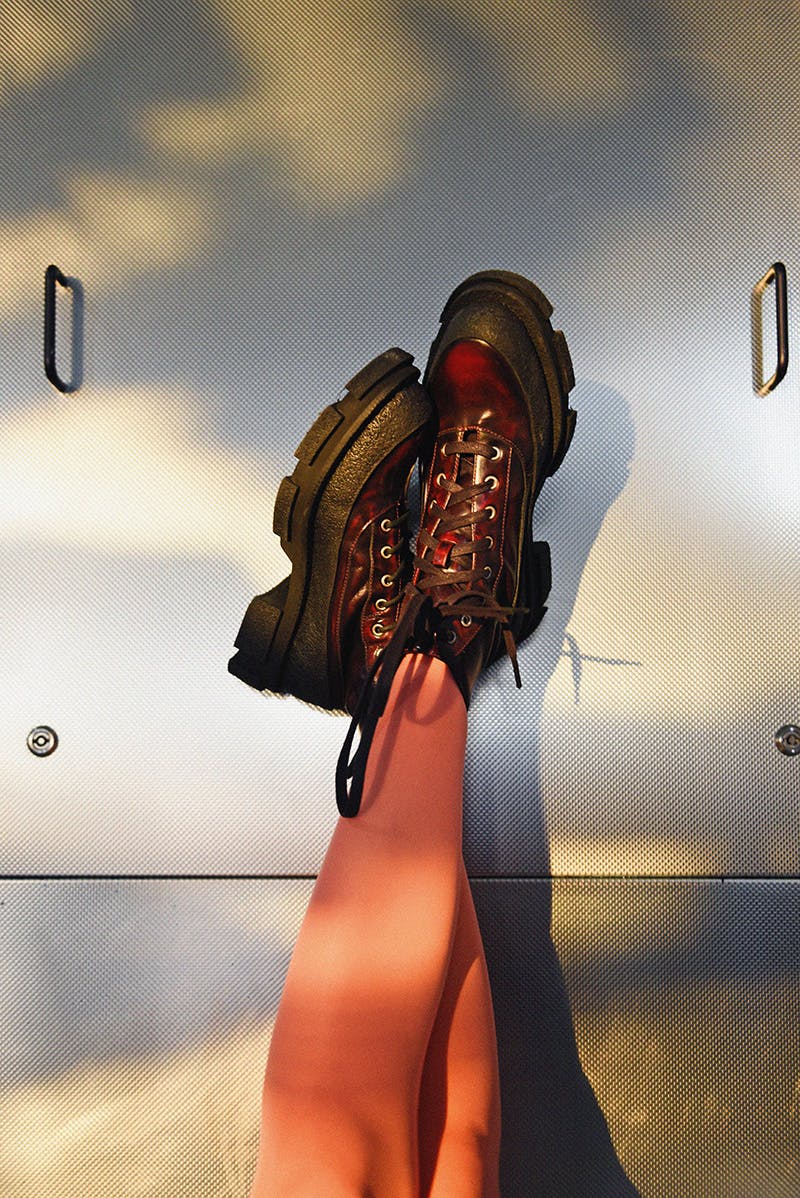 The collaboration came about when both decided to design a capsule inspired by the uniforms worn by their factory employees. As long-term friends of the brand and experts in workwear, both hit up Second/Layer. "The whole idea was to reform their uniforms and make them in a contemporary context for the factory workers to actually use," Second/Layer's co-founder Ant Padovane explains. "With our design sensibility and how we approach tailoring, it worked with the contemporary workwear that we wanted to try to visualize."
Highsnobiety / Mous Lambarat
Padovane traveled to China to meet both's factory team and get to experience their production process first-hand. "I went over there [to the factory] to check out the whole process and how everything works. It's amazing to see how they treat their employees and how teamwork is a huge thing. It's a really collaborative process and a beautiful facility, with tones of amazing machines. But of course the uniforms, they're pretty basic uniforms so, they wanted to show their appreciation, and respect for the workforce over there."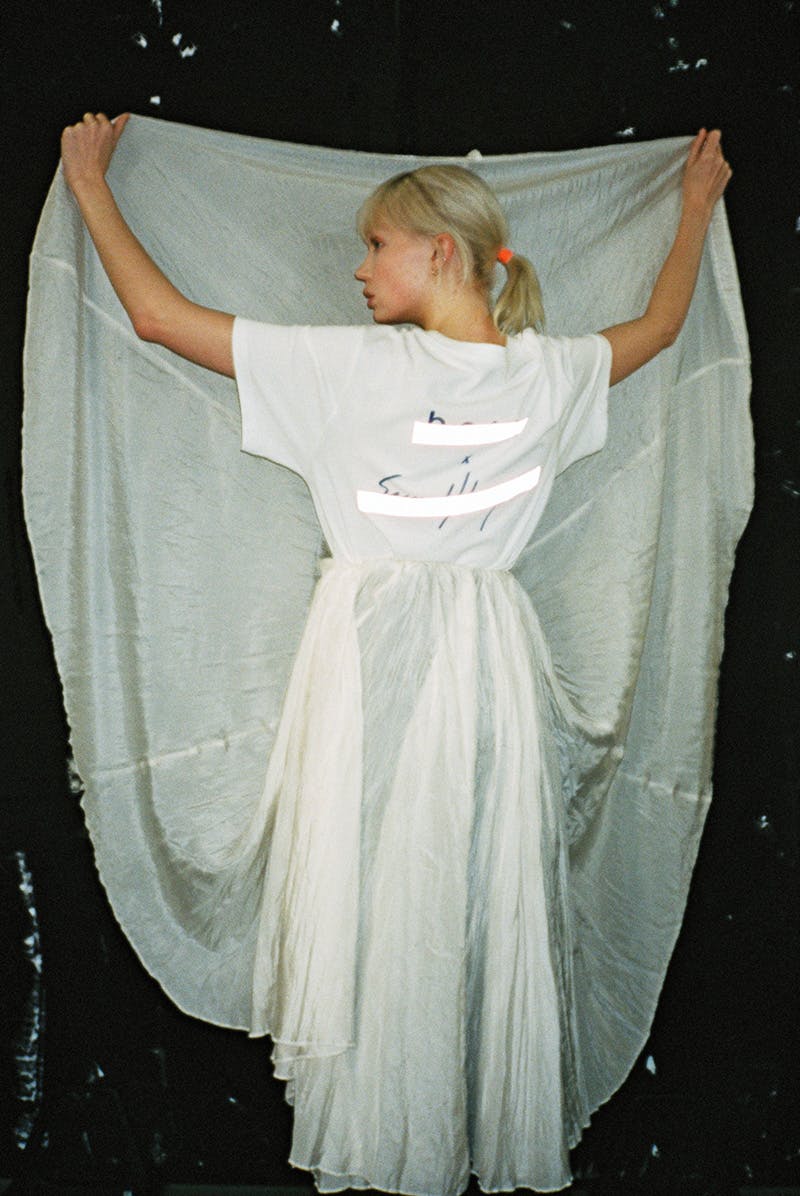 The capsule celebrates teamwork and the "crew" spirit at the center of it. While this is a clear reference to the starting point of the collaboration – the factory's employees – it is also a celebration of the collaborative process and camaraderie between the two culturally-differing brands. To pay tribute to that, they select the symbol "二" for the logo, which is the Chinese character for "two/both/second".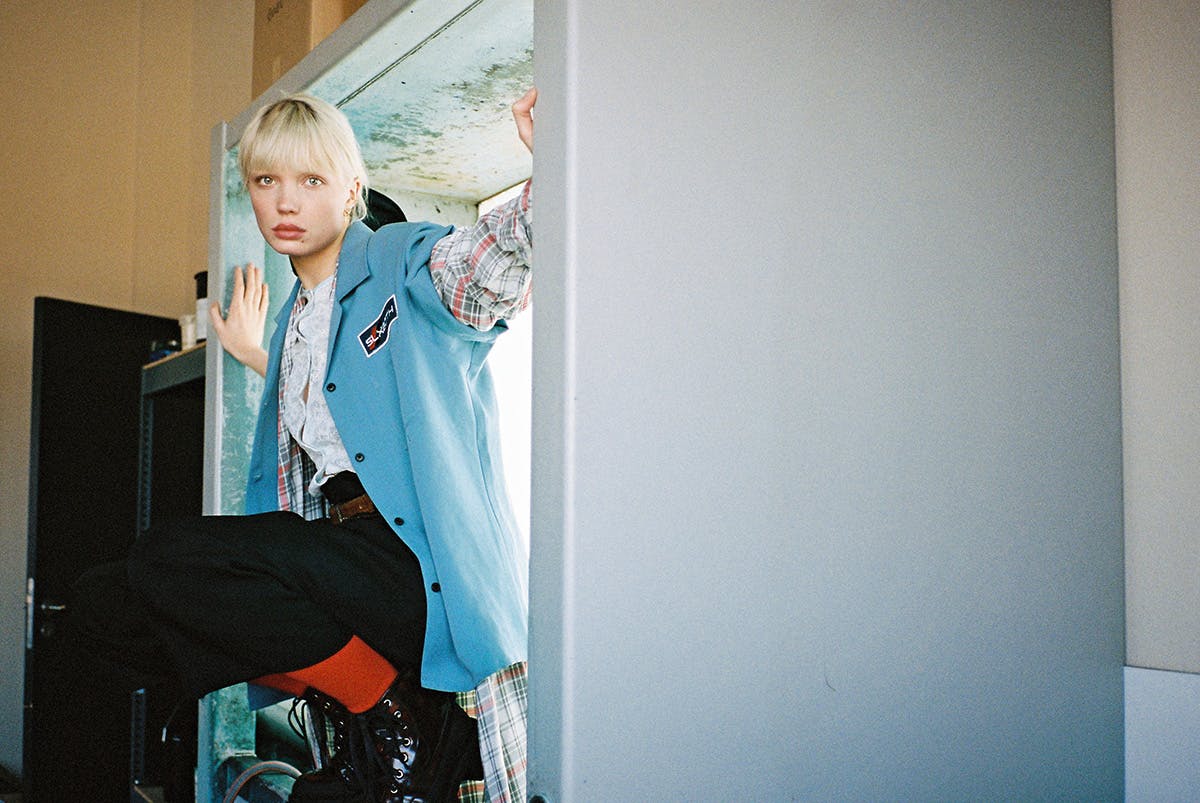 "We're from L.A, we fucking chew from the cuff. There's only thinking behind a couple of things. [This collab was] less thinking and more synergy. It just made sense, our friendship."
The collection keeps workwear's utilitarian purpose at its core, forgoing the addition of bells and whistles and opting instead for clean, functional cuts with a fashion-forward touch. When it comes to design, the garments move away from the boxy, oversized tailoring that's dominated of late, in favor of more classic workwear shapes, such as tapered trousers made from heavy Japanese cotton, a full-length lab coat, and a clean-cut zippered jacket.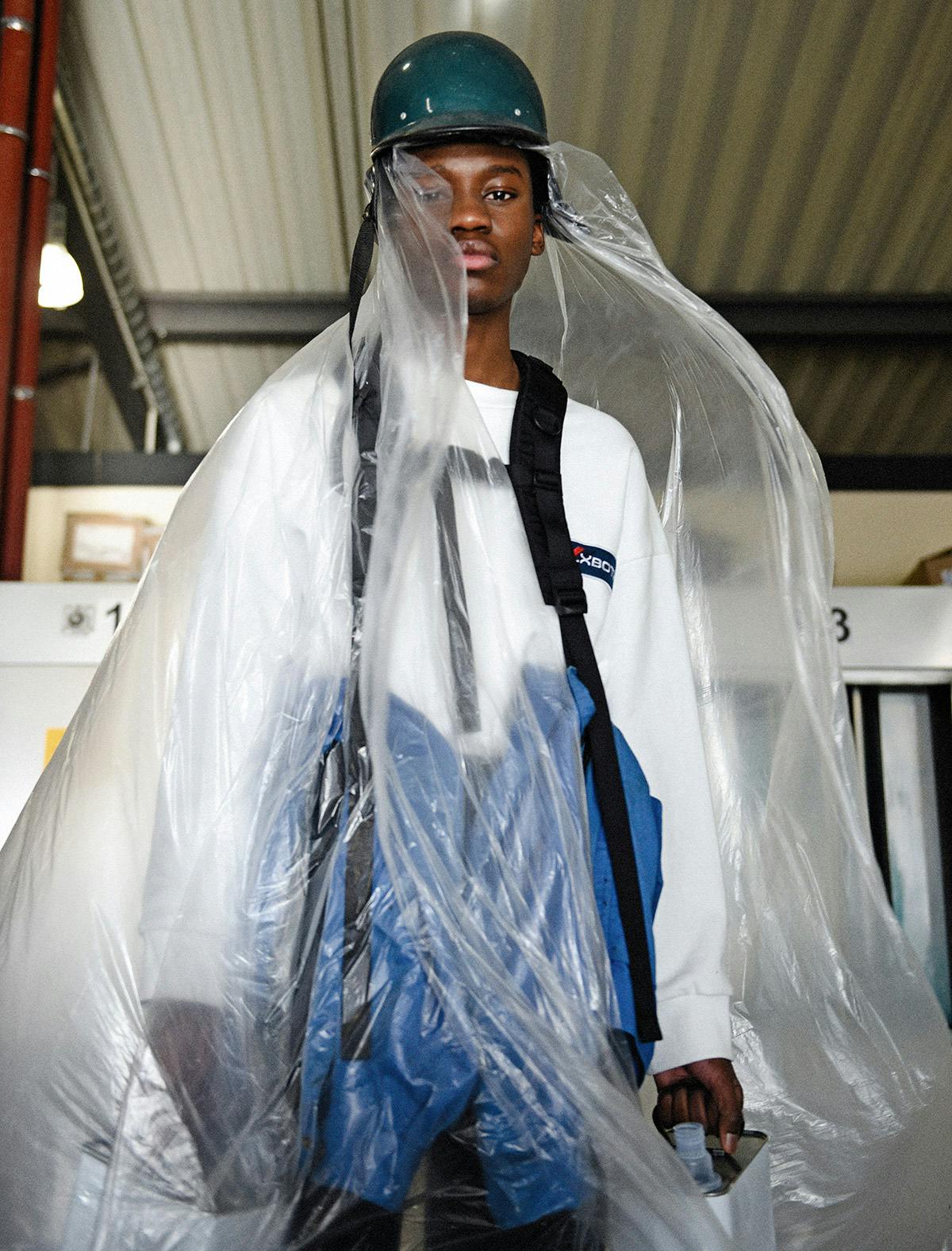 "We just wanted to take a utilitarian approach to factory uniforms in the context of daily wear applications."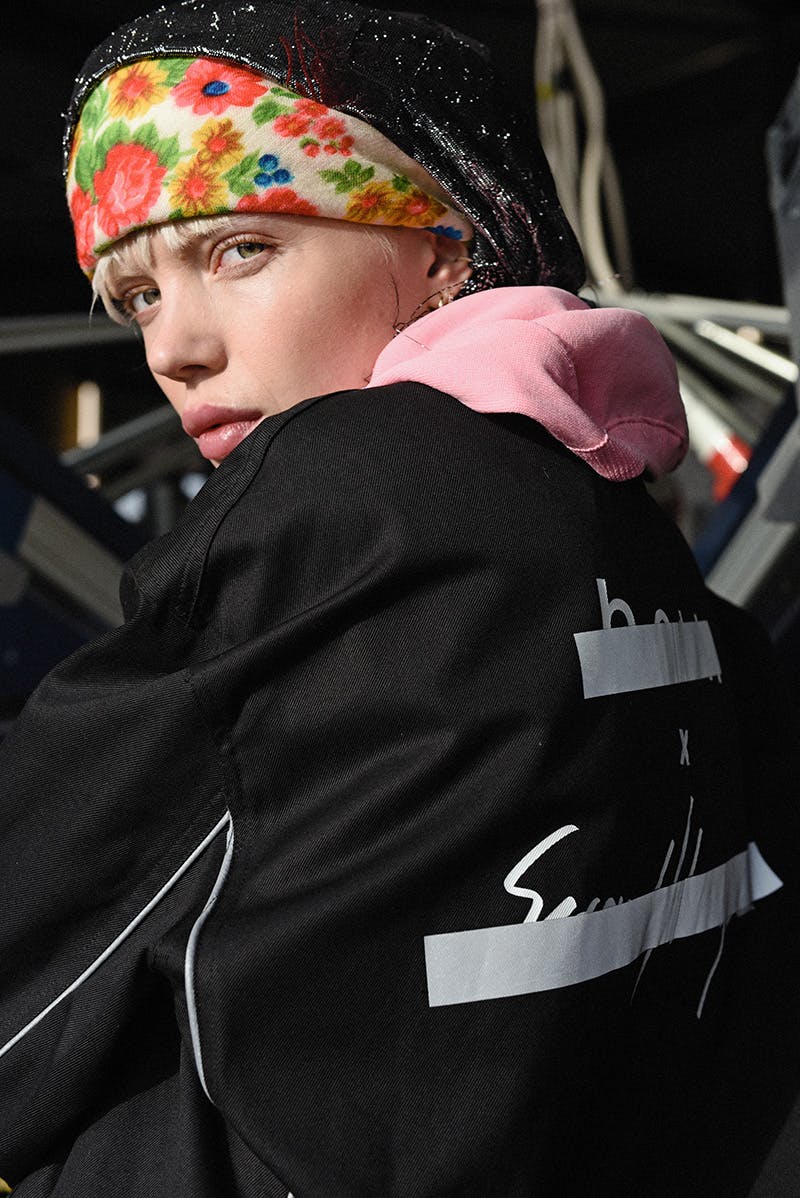 Alongside apparel, the collection also features two shoes, the GAO Combat Boots and the GAO Monk Strap Creepers. "We wanted to have something that was functional for the factory workers, which is Combat Boots. Then the Monk Strap Creeper is something that we would wear and that ties into the second layer of sensibility." Both styles feature a cherry red leather upper that sits atop both's signature GAO rubber sole.
Shop the collection when it drops on May 15 at both.com, Ssense, WDLT117, and at both's Tokyo store.