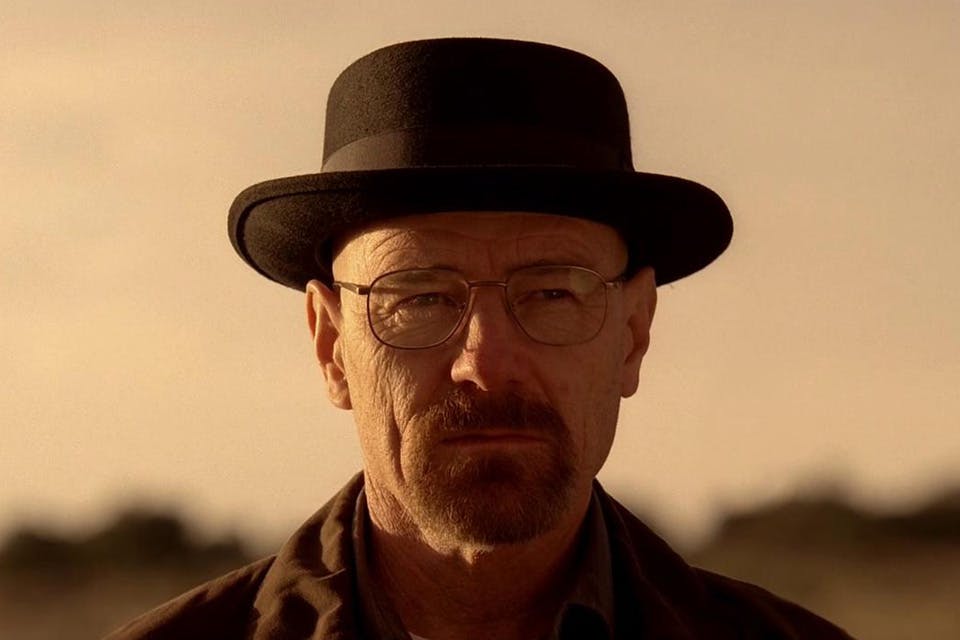 The Ringer gathered the cast and crew of Breaking Bad to deliver an oral history of what is probably the show's greatest, most shocking episode, "Ozymandias." In the third-last episode of the show, almost all traces of Walter White's pretensions of innocence are finally swept away.
Directed by Star Wars: The Last Jedi's Rian Johnson, "Ozymandias" is widely considered one the best episodes of TV ever. A lot happens in it (spoiler alert): Hank dies, Jesse is betrayed by Walter and taken away to be forced to cook meth for a white supremacist gang, and Walter physically fights with his wife and son before kidnapping his baby daughter Holly.
Interestingly, one of the most powerful moments in the episode was entirely unscripted — when Holly says, "Mama, mama," after Walter has taken her, causing him to realize what he's done. The baby's real mother was off camera and her cries came at just the right time.
Director Johnson describes the moment as "one of those pure lightning strikes of luck that you probably don't get twice in a lifetime," with show creator Vince Gilligan adding, "That was one of the best performances in the whole series. That baby looked so sad. I promise you, no babies were harmed in the episode."
Read the full oral history here.
In other news, a prequel to 'The Sandlot' is officially in the works.