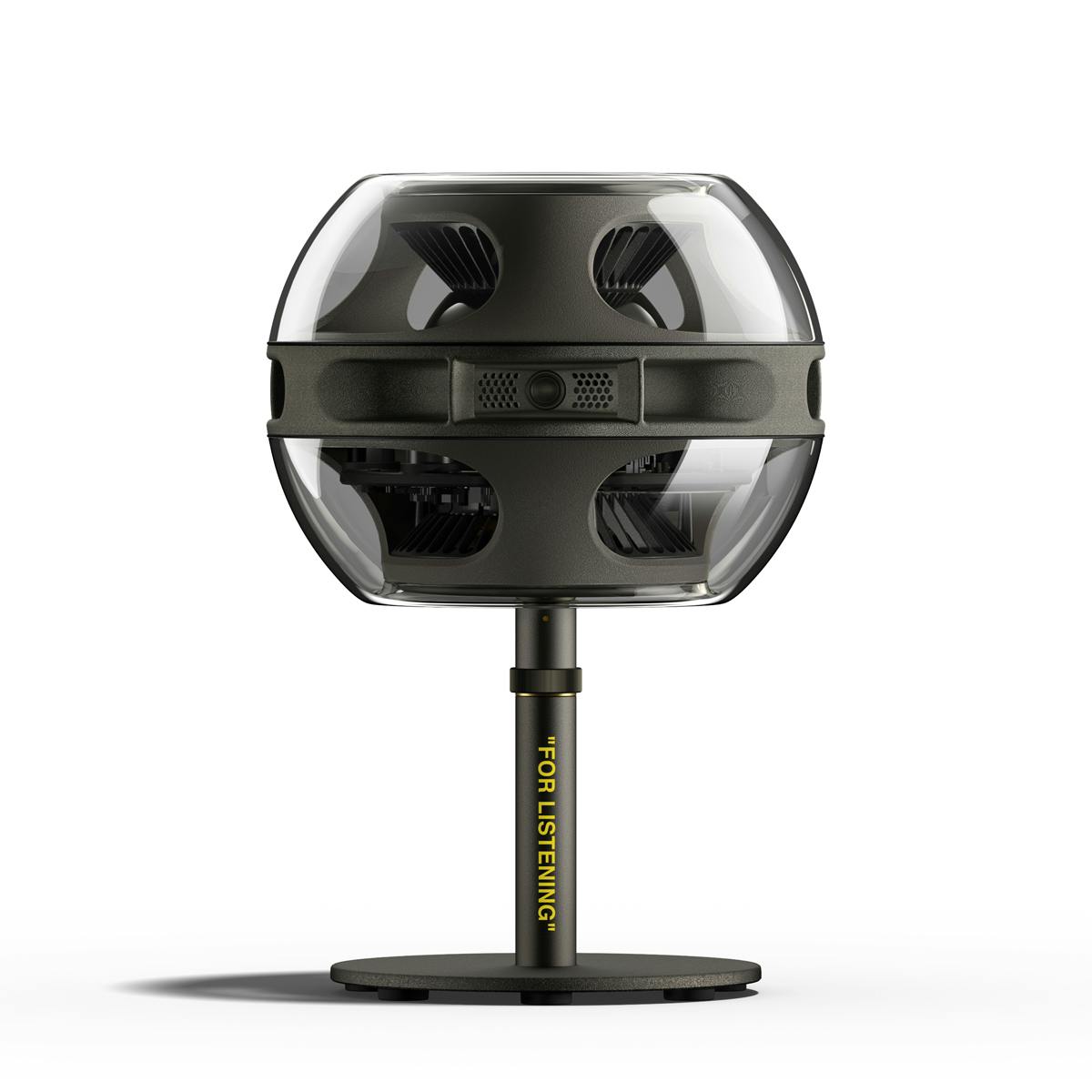 Syng's Cell Alpha easily doubles as a cool, futuristic art piece, but it's also there for your listening pleasures (after all, it's indeed a speaker). Leave it to Virgil Abloh's Canary Yellow to clarify the latter message with its own limited edition version of the game-changing speaker.
Canary Yellow teamed up with the Christopher Stringer-founded Syng company to launch an exclusive spin on the brand's iconic Cell Alpha speaker.
The first-of-its-kind audio device receives the definitive stylistic Virgil Abloh treatment, where a quoted "For Listening" message and Canary Yellow's candle logo dresses the speaker's black stand in a contrasting yellow print.
Aside from those slight design touches, Canary Yellow preserves the Cell Alpha's greatness as the world's first Triphonic speaker equipped with Super Spatial Sound and a never-before-seen ultramodern look.
I can vouch for the Cell Alpha's impeccable listening capabilities, which is responsible for occupying Highsnobiety's entire editorial office with smooth jazz on Fridays.
Seriously, whether it's across the room or right next to you, the speaker evenly and clearly distributes your rich musical vibes throughout the space, truly placing listeners "at the center of your favorite music and entertainment experience," as Canary Yellow puts it.
Canary Yellow's Edition Cell Alpha with Table Stand is currently available on Canary Yellow's webstore with a price tag of $2,399 (a steal considering the Cell Alpha's now has the Abloh flair for the speaker's usual price).
If you're looking to make the investment for the exclusive speaker: just know: only 24 units are up for grabs. So, you may want to secure yours while you can.