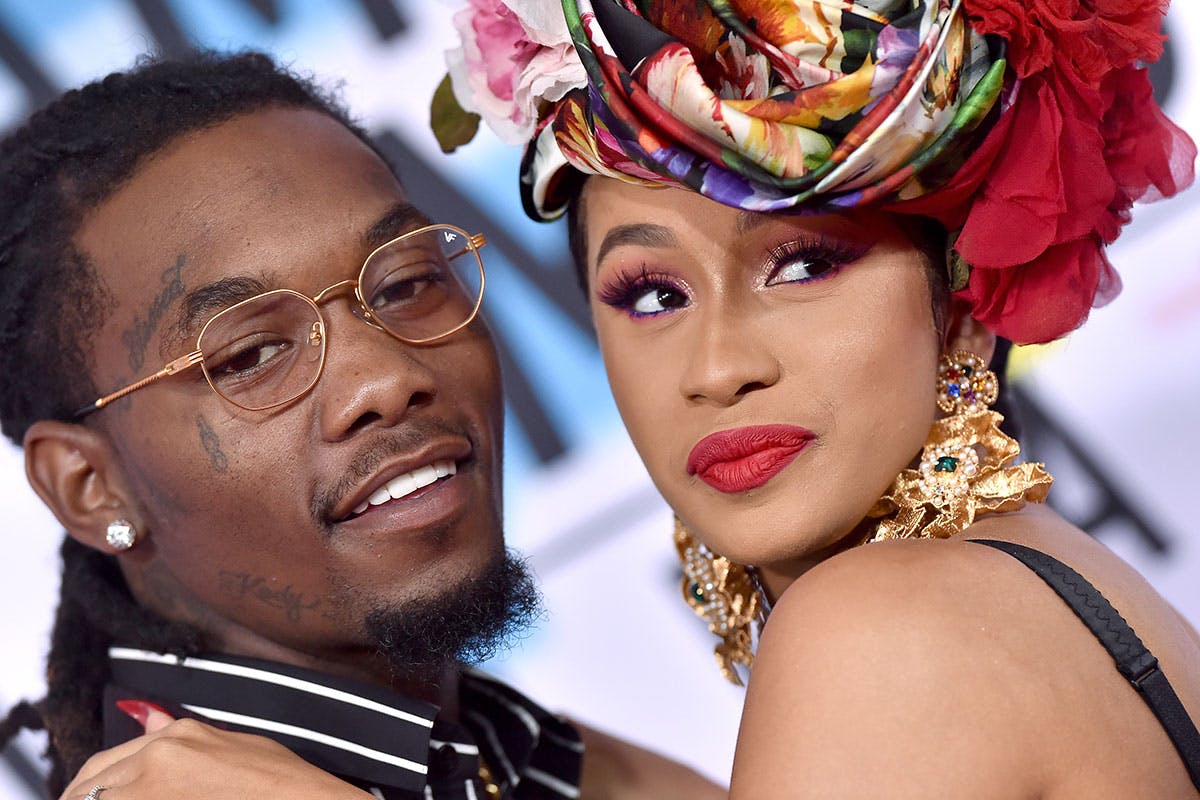 Cardi B and Offset have split up. Cardi B explained in a video posted to Instagram, "I've been trying to work things out with my baby father for how many now. And we're really good friends and really good business partners."
The rapper continued, "We've got a lot of love for each other but things just haven't been working out for us for a long time. It's nobody's fault. I just guess we grew out of love. But we're not together anymore."
Cardi B also said that divorce is in the cards for the couple. "I'm always going to have a lot of love for him because he's my daughter's father," she concluded. Offset confirmed their separation with his comment on Cardi's Instagram post reading "Y'all won."
The rap superstar and Migos member welcomed their baby girl Kulture in July of this year, covered Rolling Stone magazine, and were secretly married in September 2017.
Watch Cardi B's statement in the clip below, and let us know what you think in the comments.
In other music news, Noname dropped her first-ever music video for "Blaxploitation."