Ever since the North American Auto Show moved its dates from January to June, CES has become the defacto event for imaging what the future of transportation looks like. This year's show features entries from legendary car makers like Mercedes-Benz and Fiat, in addition to hopeful rookies such as Byton and Fisker.
The Tesla Cybertruck stole the show in 2019 and if CES 2020 is any indication, here are the cars and trucks that should be on your radar moving forward in 2020 and beyond.
Chrysler Air Flow Vision
Chrysler's future-leaning Air Flow Vision takes its name from the aerodynamic Chrysler Airflow sedan of the 1930s which revolutionized the ride position for drivers and passengers who up until that point felt like they were riding "on top" of a chassis as opposed to being contained "inside" the vehicle.
Like so many other CES car debuts, the Air Flow Vision relies on the interaction between driver, car, and operating system. Built on the principles of depth, hierarchy, consistency, and legibility, the user will be able to see and experience the interface in a way that is safe, easy to use and understand using a menu-based format, and screens that can be personalized, simplified, and grouped to individual needs and interests.
The Air Flow Vision is built upon the drivetrain and platform from the Pacifica PHEV.
Sony Vision-S
While Sony is primarily known for its PlayStation and television offerings, the Japanese company threw its hat into the automobile ring at CES 2020. On the surface, the Vision-S appears to be a mashup of the Porsche Taycan and a Lucid Air — boasting a glass roof and 33 external and internal sensors to improve the driving experience. The Vision-S's specs include a pair of 268-horsepower electric motors enabling 0 to 62 mph (100 km/h) acceleration in 4.8 seconds with a top speed of 149 mph.
Mercedes Vision AVTR Concept
The Mercedes Vision AVTR Concept draws from various plot points from James Cameron's sci-fi hit Avatar by acting as a "living organism" that connects users with the car in the same way that the Na'vi people interacted with the flying Banshee.
The steering-wheelless cockpit has a center console which can detect a person's pulse and subsequently manage all of the vehicle's key functions. The seats are made from vegan materials, while the floor is made from a new wood type called Karuun, which grows as a natural, raw material, harvested by hand in Indonesia. Additionally, the power source for the Vision AVTR is a new compostable battery technology made up of graphene-based organic cell chemistry, which is totally free of rare earths and metals.
Nissan Ariya
First unveiled in October at the Tokyo Motor Show, the Nissan Ariya Concept, a crossover with 300 miles of range, could go on sale in the US by late 2021. Designed around a single horizon line, with sleek wide front fenders, super-thin LED headlights, as well as a front "shield" (replacing a traditional grill) emblazoned with an illuminated Nissan emblem, it's about the size of the Nissan Rogue and has a stance similar to the Jaguar I-Pace. Featuring a driver assistance system - ProPILOT 2.0 — the concept EV SUV combines navigated highway driving with hands-off single-lane driving capabilities.
Fisker Ocean
The Fisker Ocean, which the company describes as "the world's most sustainable vehicle," is presented as a direct competitor to Tesla's Model Y. Boasting between 250 and 300 miles of range from a battery pack, the company claims it will have around 80 kWh when it hits roads in 2022 with a suggested retail price is $37,499 ($29,999 after current US tax credits for electric vehicles).
Additional amenities include a 100 percent vegan interior and "California mode," which lowers every window at the touch of a button.
Plug-in Jeep Wrangler, Compass, and Renegade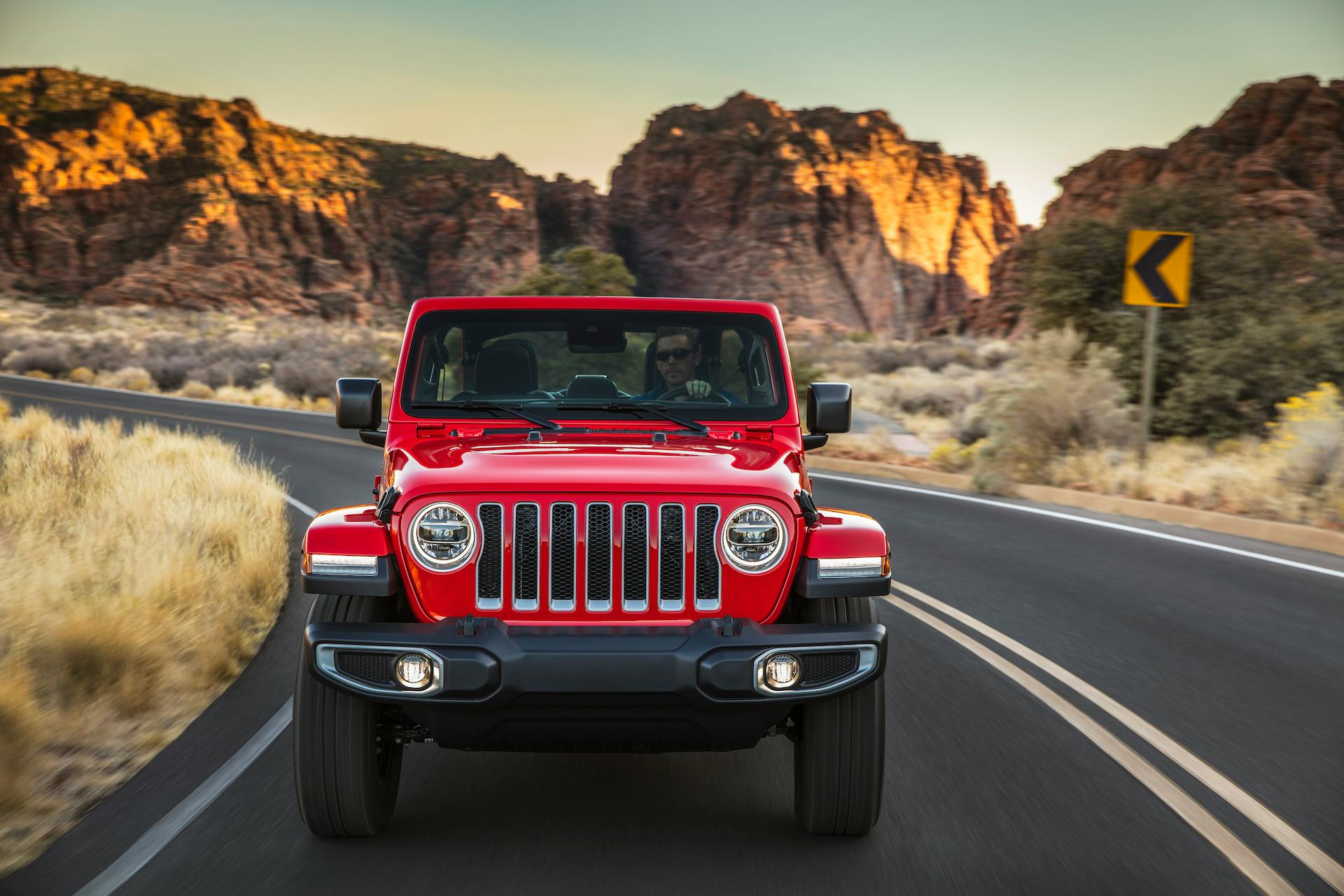 Jeep will introduce plug-in hybrid versions of the Wrangler, Compass, and Renegade in the brand's attempt to electrify all vehicles by 2022. When initially unveiled last year, Fiat Chrysler said the Compass and Renegade plug-in models would offer about 50 kilometers (about 31 miles) of range and a new 1.3-liter turbo gasoline engine.
BMW i3 Urban Suite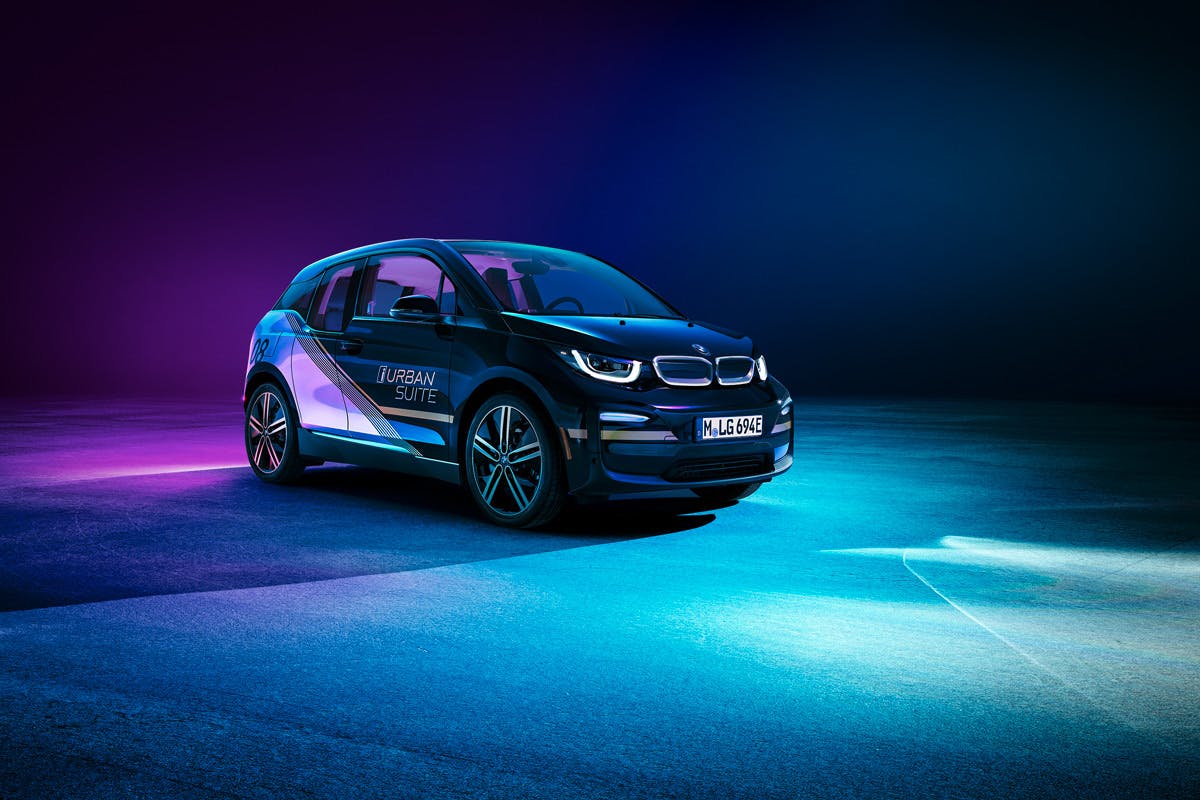 The BMW i3 Urban Suite is a hatchback with limousine-like accommodations which seems on the surface to be more fun to be driven in than to be behind the wheel. Co-pilots can recline on lounge-like chairs while watching screen that flips down from the headliner which gives it "the relaxed feel of a boutique hotel." The concept is powered by 42.2-kwh battery pack and a 170-horsepower electric motor with power going to the rear wheels with a total of 153 miles of range per charge.
While this vehicle won't be available for purchase anytime soon, attendees of CES 2020 will get the chance to ride in one as BMW has a handful of them cruising the streets of Las Vegas. Riders can hail the BMW i3 Urban Suite with a special app.
Fiat Centoventi
First seen at the 2019 Geneva Motor Show, the concept's name means "120" in Italian, signifying Fiat's 120 years in the car business. The vehicle is highly customizable as if it were a real-life LEGO. If — and when — the concept is produced, the vehicle will come in one color. Owners will then be able to change the color by swapping out the roof panel, bumpers, wheel covers, and choosing different exterior vinyl wrap. Even the battery pack is customizable. The Centoventi can be configured for between 60 miles and 300 miles of range.
Byton M-Byte
China's Byton describes its M-Byte vehicle as choosing "data power over horsepower" — based on the notion that 40% of users say that they would switch car brands for better connectivity services. What the M-Byte might lack in raw power is made up with amenities like a 48-inch interior screen, small tablet-like display in the steering wheel, super antennas, and cutting-edge cloud connectivity.
At 191 inches long with a 116-inch-long wheelbase, the M-Byte is similar in size to the BMW X5 and has two rows of seats. The $45,000 electric crossover is expected on sale in the US next year with 60,000 pre-orders worldwide already and a reported capacity to produce 300,000 cars annually.