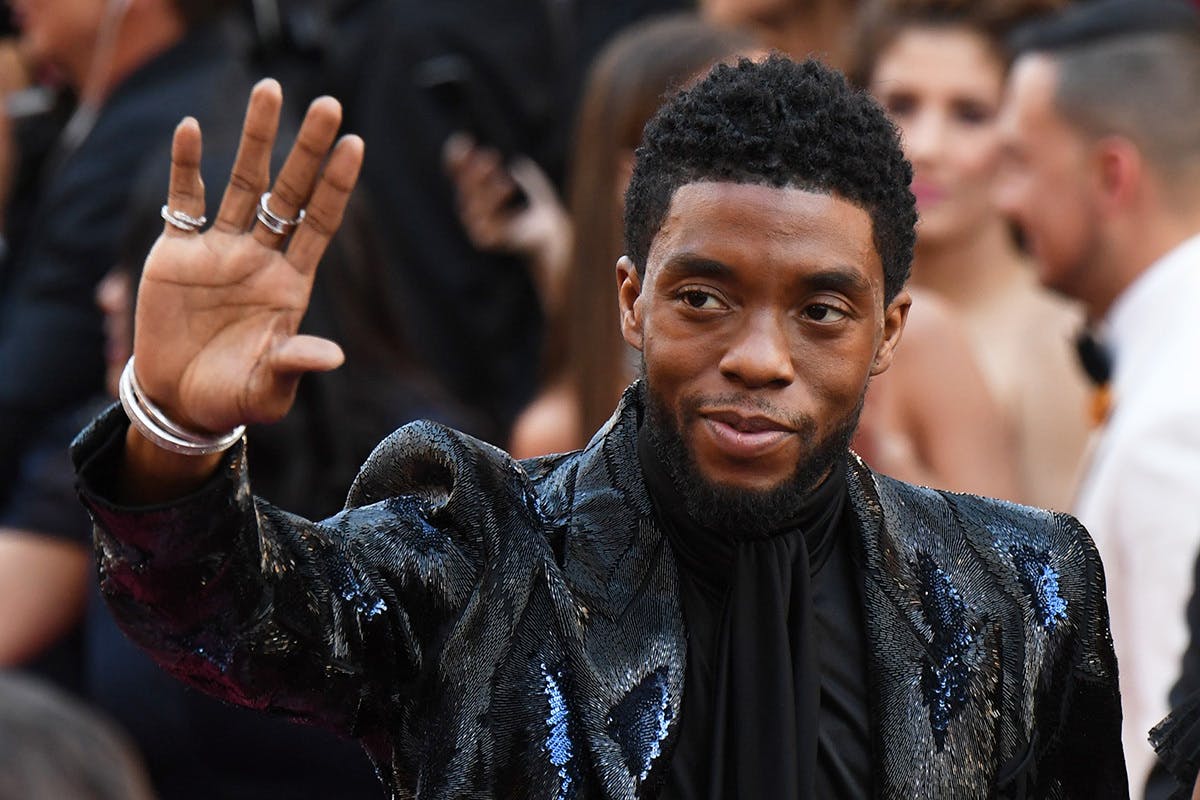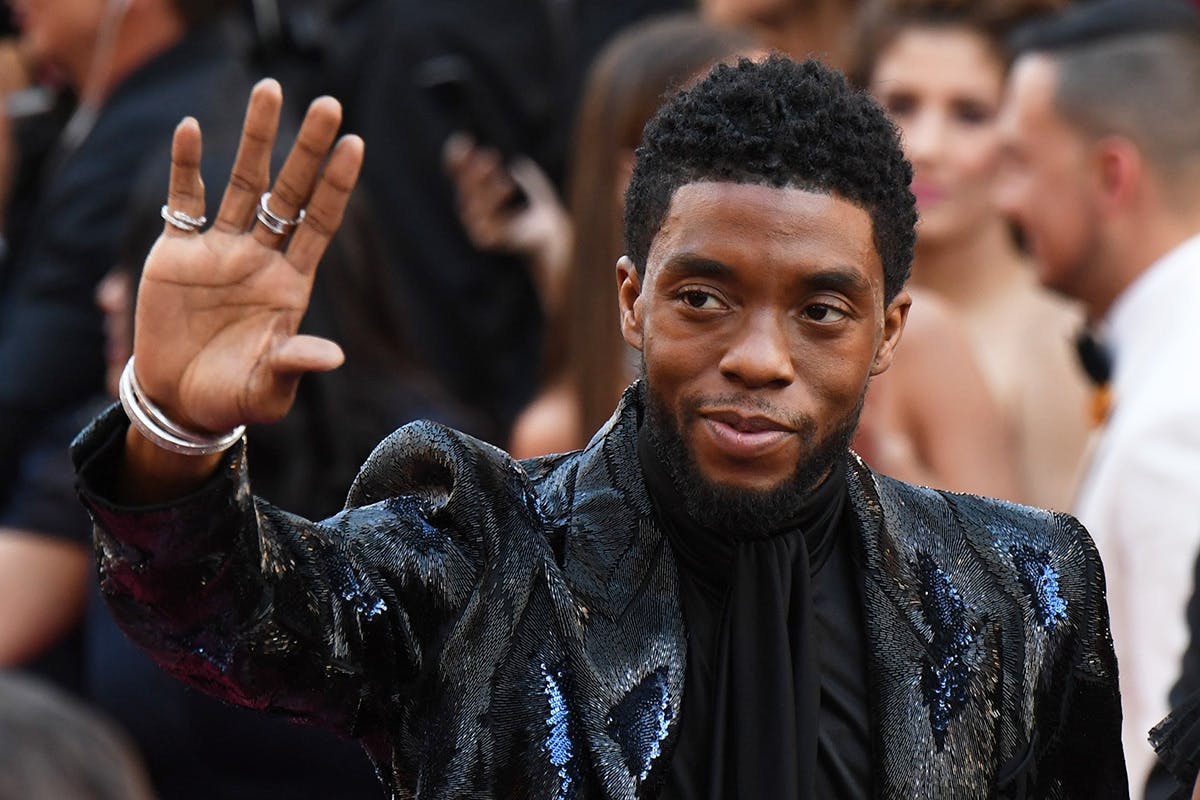 Chadwick Boseman, the actor best known for playing Black Panther in the hit Marvel superhero franchise, passed away on Friday at 43 after a four-year battle with cancer. For fans and for anyone who witnessed Boseman's groundbreaking work, this news has dealt a heavy blow, it feels personal. We lost a superhero.
This morning, Marvel released a moving tribute, featuring behind-the-scenes of Boseman on the set of Black Panther. During the four-minute video, Kevin Feige, Michael B. Jordan, Lupita Nyong'o, Angela Bassett, Letitia Wright, Chris Evans, Scarlett Johansson, and Robert Downey Jr each pay tribute to their co-star. Watch it below.
Boseman's family shared the news on social media, that unbeknownst to us, the star who gave so many of us strength and hope, had been fighting his own battle offscreen. "Chadwick was diagnosed with stage III colon cancer in 2016, and battled with it these last 4 years as it progressed to stage IV," the announcement reads. "A true fighter, Chadwick persevered through it all, and brought you many of the films you have come to love so much."
While it's complicated and strange to grieve a person you've never met, Chadwick Boseman was much more than a recognizable face. Many of us welcomed Chadwick into our lives through his art. As Black Panther's T'Challa, the actor embodied Black excellence fully realized. A reprieve from the real world which doesn't treat Black men as kings, Chadwick was royalty, pride, and strength, all unashamedly Black.
Chadwick was the first superhero a lot of Black kids could really look up to and see themselves in. With his role, he transcended the Marvel superhero universe and created an unparalleled legacy. It's only in death that we recognize just how strong our first Black superhero really was, battling cancer while entertaining millions. Even through his pain, the actor completed beloved projects including  Marshall, Da 5 Bloods, 21 Bridges, and the final Avengers movies.
While Chadwick's passing has left many speechless, some have tried to put their grief into words. Scroll down to see how peers and fans alike are bidding farewell to the actor, friend, brother, and forever superhero.