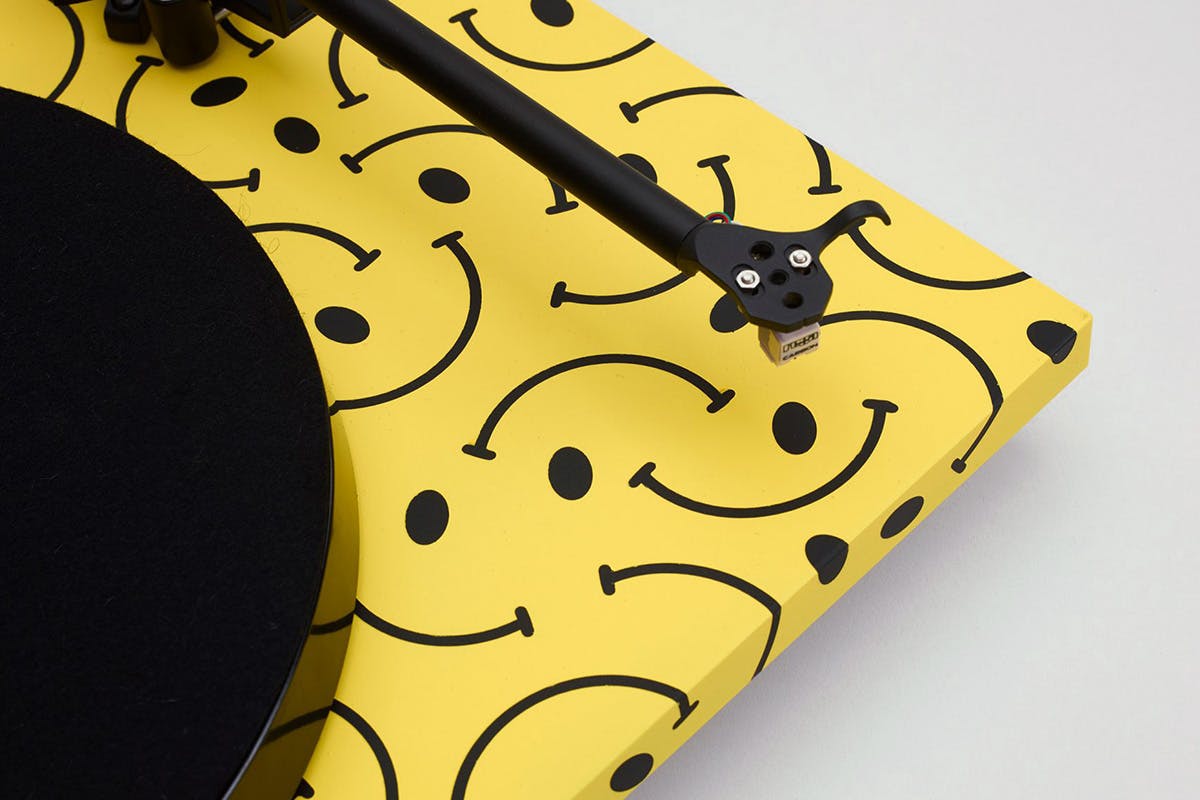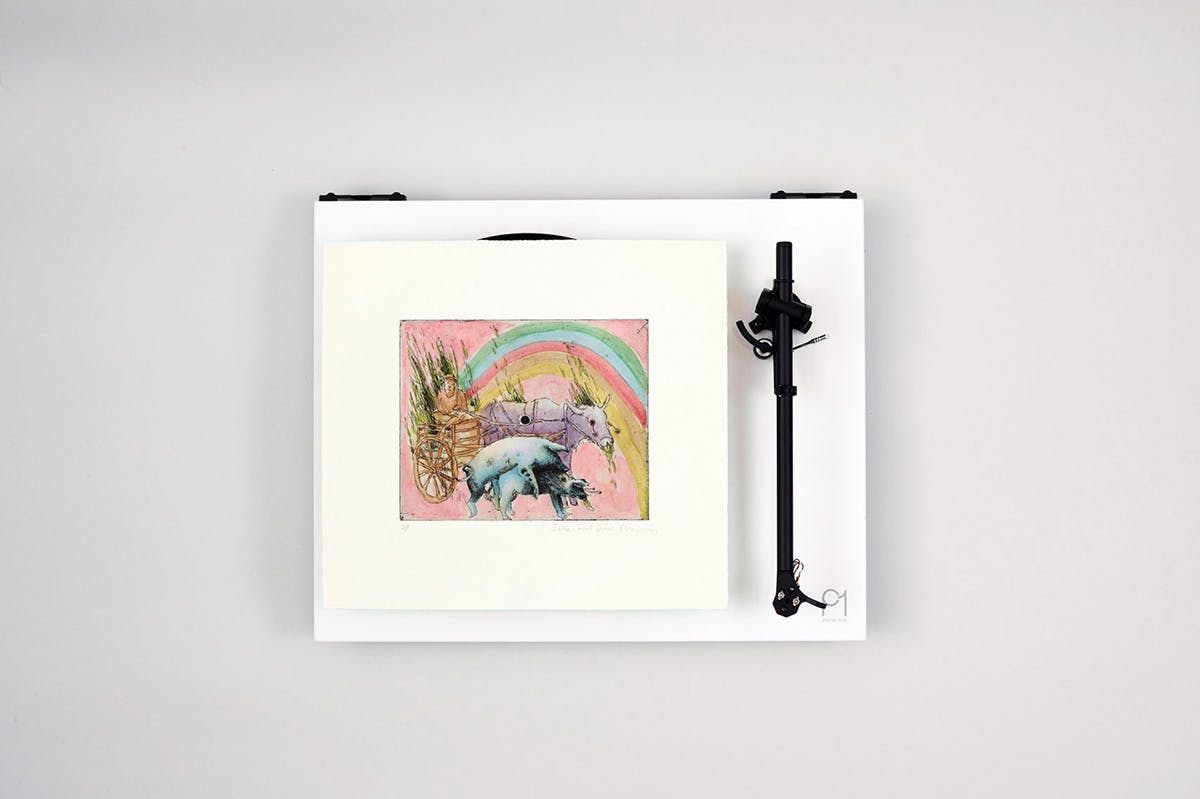 Jean Jullien, Jake and Dinos Champman, James Joyce,  Es Devlin, and six other internationally renowned artists have created custom turntables to be auctioned for charity, Dezeen reports.
As part of the Planar 1/1 exhibition by Secret 7", the pieces are being sold to fundraise money for mental health charity Mind. The project is the final part of this year's Secret 7" initiative, which brings music and art together by inviting 700 creatives to decorate the covers of 100 vinyl pressings of seven tracks by a single artist, with seven different artists getting a record.
French graphic designer Jullien used his typically character-based illustrations to turn his turntable into a playful cartoon character. Joyce, meanwhile, covered his deck in smiley faces, while the Chapmans opted for a hand-colored etching.
The other artists that took part in the exhibition were Gavin Turk, Turner Prize winner Jeremy Deller, Es Devlin, Stuart Semple, Pete Fowler, Hsiao-Chi Tsai and Kimiya Yoshikawa, and Francis Richardson.
All 10 record players are currently on display at London's Ace Hotel. The auction is taking place over on Artsy and runs until 9 p.m. BST (4 p.m. EDT) tomorrow, with a private event planned to celebrate its conclusion. All information can be found here.
Ace Hotel 100 Shoreditch High Street London, E1 6JQ
Which turntable would you want to cop? Let us know in the comments.
In other design news, the classic Tamagotchi designs are getting re-released.