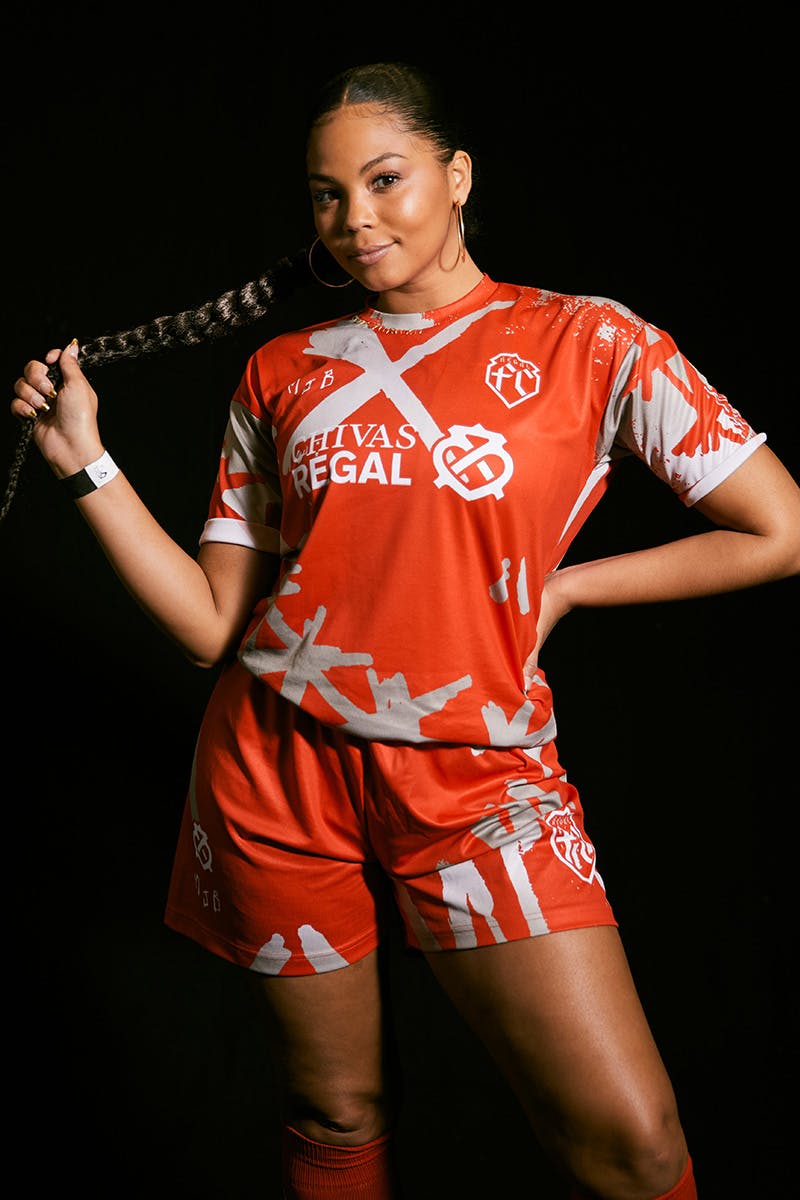 In an effort to shift the lens on modern football culture, Chivas has launched its own global concept club, Regal FC.
Matchday. Pints, the pub, an overinflatedly priced jersey, heartbreak, and jubilation. There's nothing to set your emotions in gear like a game of football, from pitch-side at Wembley to Sunday league.
Whether you love it or hate it, the sport is a global cultural force, and yet, the culture surrounding feels largely unchanged. Sure, we've seen a greater exposure to women's teams, the evolution of EA's FIFA, and sporting stars taking up active roles as style ambassadors and through political activism, yet, it always feels like there is more work to be done.
Regal FC's concept was created for that very purpose – to celebrate the game's influence across the globe by uniting multiple strands of modern football's evolving culture and community. To achieve this, the club brings together experiences, entertainment talent, and style-focused merch drops.
Here, football is unified – from grassroots community teams to celebrity fans, creatives, and players, with no barrier of entry.
The club's debut was marked with a 5-a-side charity tournament that brought UK talents like Headie One, Avelino, Yung Filly, and more to play alongside community clubs, including Grenfell FC.
Each team was decked out in custom kits by designer Marc Jacques Burton, the first of which will release online this December 1, with all sales proceeds donated to the charity Alive and Kicking which aims to bring jobs, sport, and sports education to underprivileged communities.