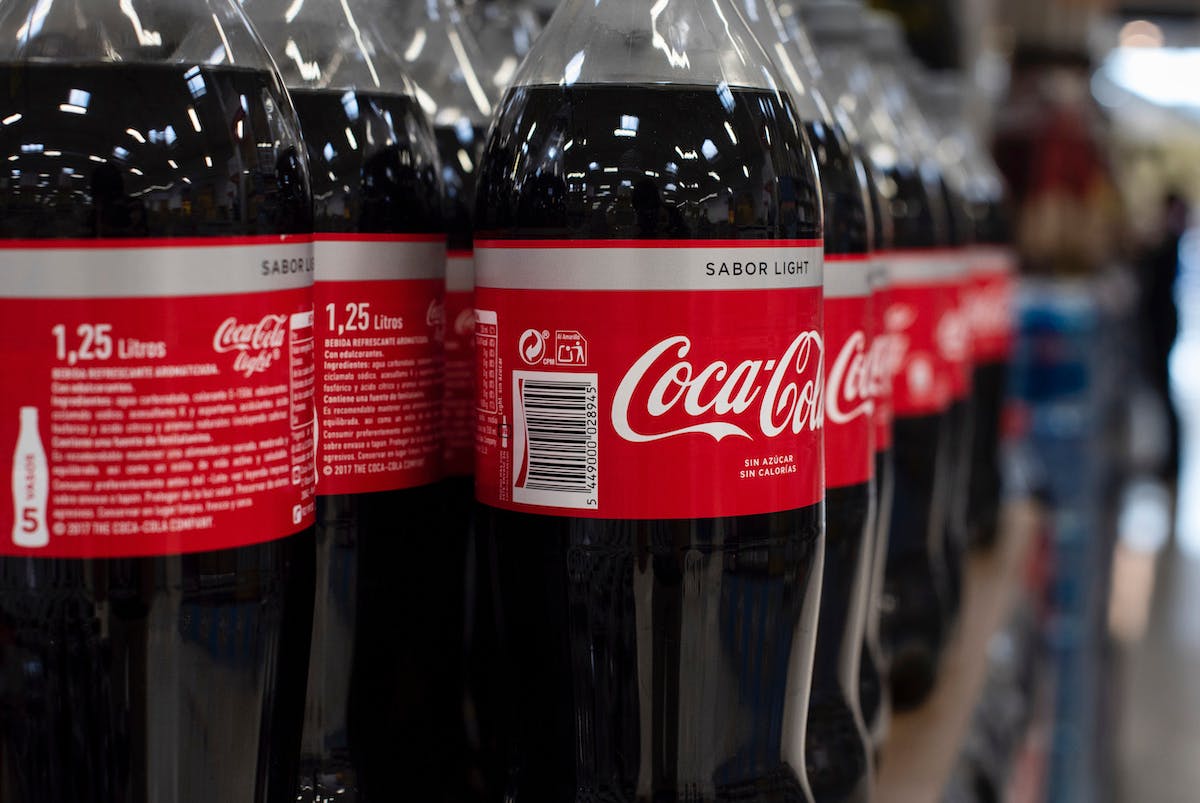 Coca-Cola has emerged as the world's biggest polluter of plastics, according to a new audit from Break Free From Plastics. 72,000 volunteers from across the world dug through streets, beaches, and waterways in search of plastic waste and found a staggering amount originating from the soda company. Of the 75,000 total pieces of waste collected, 11,732 belonged to Coke. That's more than three times the next three biggest polluters combined.
Nestle, PepsiCo, and Mondelez International (the company behind Sour Patch, Toblerone, and other snacks) were the next biggest polluters. Coca-Cola led the pollution in most regions, coming in first in Africa and Europe and second in Asia and South America. Nestle and the Solo Company were the top two polluters in America.
Coca-Cola said un a statement to The Intercept: "Any time our packaging ends up in our oceans — or anywhere that it doesn't belong — is unacceptable to us. In partnership with others, we are working to address this critical global issue, both to help turn off the tap in terms of plastic waste entering our oceans and to help clean up the existing pollution."
In October, the company introduced its first bottle made from recycled ocean plastic.
"This report provides more evidence that corporations urgently need to do more to address the plastic pollution crisis they've created," Von Hernandez, global coordinator of the Break Free From Plastic movement said in a statement. "Their continued reliance on single-use plastic packaging translates to pumping more throwaway plastic into the environment. Recycling is not going to solve this problem."