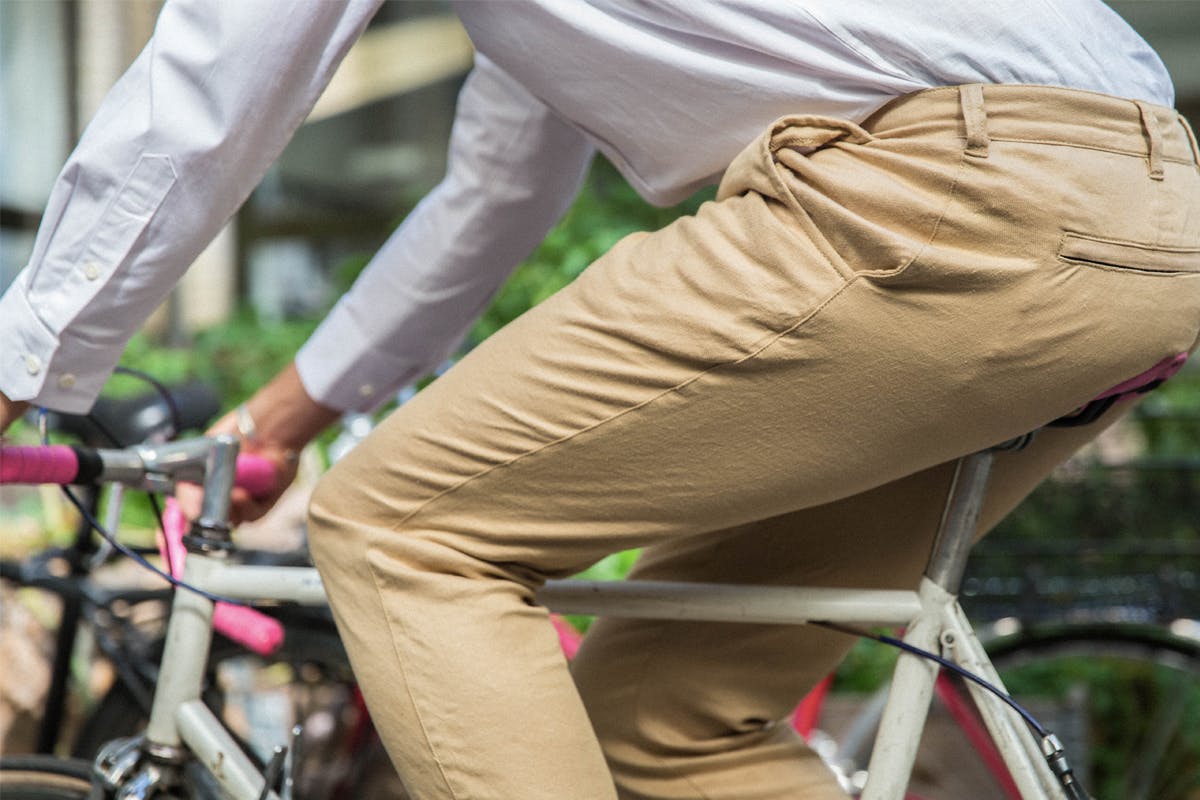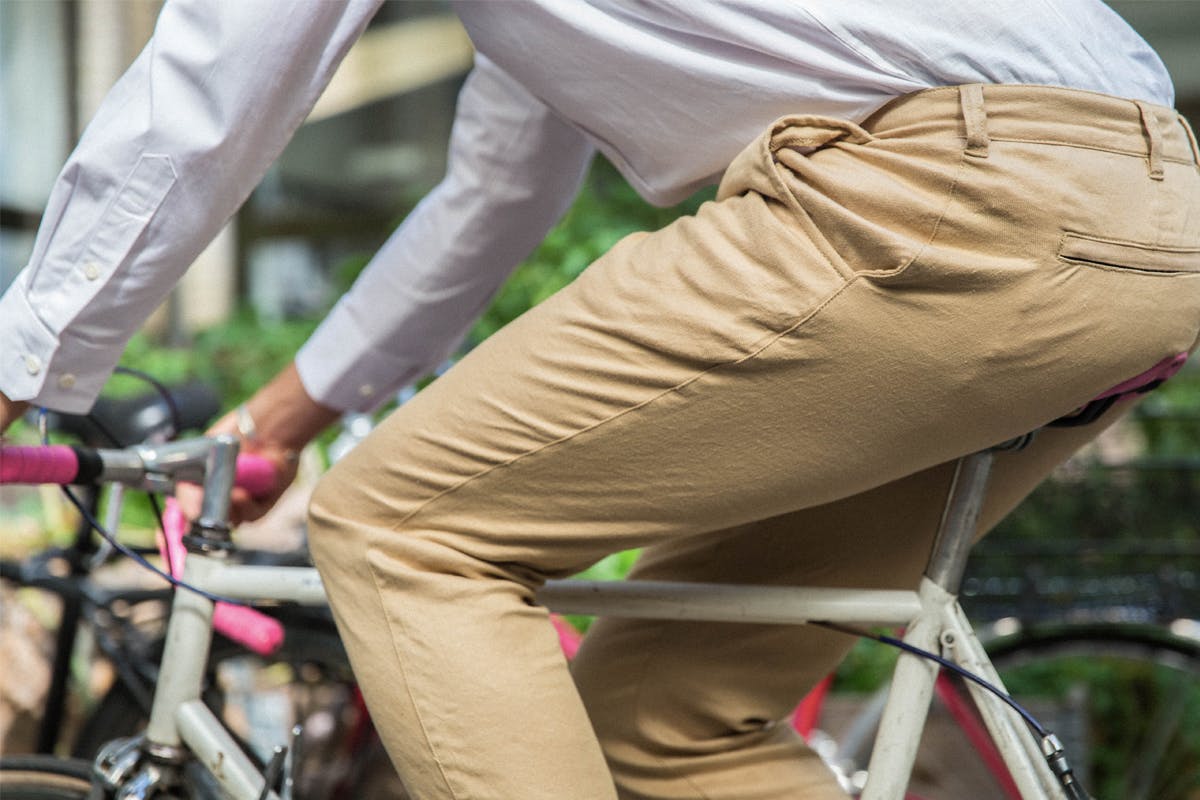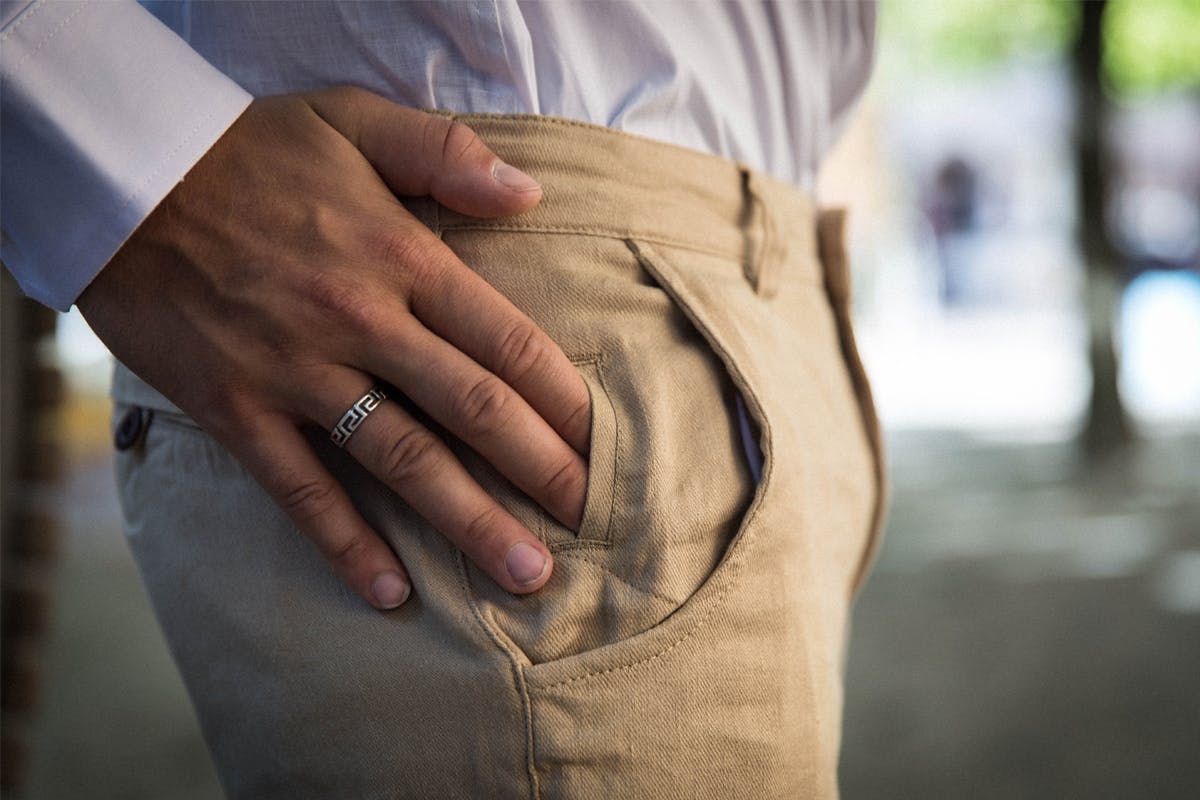 Reducing your wardrobe to its bare essentials requires carefully considering the most functional and well-rounded items. Making the process of elimination easier, Cyclical is a refined and nonchalant new menswear brand delivering classic and versatile products. A testament to their perfectionist ethos, the label's online store currently sells just two items.
The name chino comes from what was historically a 100% cotton twill fabric, the style of pants that we now associate with the word was simply named by association. Cyclical's take on the chino puts functionality at the core with several significant characteristics that elevate their pants above that of the competition.
Versatile Natural Fabric
Cyclical uses a unique linen-cotton interwoven twill that makes their chinos lightweight and all-weather appropriate. The fabric consists of naturally coarse linen yarn that runs vertically behind the cotton twill. The combination gives the fabric an aesthetically distinct appearance and a subtle shine.
Breathable
The interwoven materials primary function is comfort. Its breathability and consequent cool nature make the chinos suitable for warmer temperatures, something uncommon in traditional smart-casual wear.
Water Resistant
As mentioned, the blend is all-weather appropriate. Not only is it breathable but an Ultra-EverShield® coating keeps you shielded against the weather while maintaining the natural breathability of the fabric. The chemical process used to apply the coating excludes volatile organic compounds that become vapors or gasses, making it more environmentally friendly than traditional chemical methods.
Stretchy
Spandex is also blended with the fabric to improve maneuverability, unique for such a fitted silhouette. The chinos are ideal for an active lifestyle but remain smart-casual in appearance.
Functional Details
Chinos have always been functional, developed initially in the mid-19th century for military uniforms. Cyclical maintains this legacy and keeps your junk safe with a hidden zipped pocket, coin pocket, locking front zipper, and buttoned back pocket.
Cyclical's other product, the Evergreen Shirt, applies the same stringent attention to detail. A comfortable cotton spandex front, ideal for formal situations, combined with a ventilated linen back make for an all-purpose wardrobe staple. Mother of pearl buttons bring an understated premium finish.
Shop the Origin Chino in navy and khaki, and the white Evergreen Shirt, via the link below.