In an industry addicted to retro, Highsnobiety presents The New Vanguard of Footwear, a dedicated hub that celebrates the pioneers from around the globe who are changing the face of what today represents a multi-billion dollar industry.
David Filar is the design creative director at Vibram USA. He's also one of the nicest people you'll meet in the footwear industry.
Not only does his team's industry-leading work at Vibram leave a (quite literal) mark on the footwear industry, Filar's positive approach to his work and his peers is infectious. He's the type of person you could sit and talk to for hours about footwear design or his myriad of interests.
At Vibram, Filar's team is responsible for the brand's USA-staffed partners. Companies such as Merrell, New Balance, and Under Armour work with Filar and his team on design concepts and development support.
Since graduating from Wentworth Institute of Technology in 2014 with a degree in Industrial Design, Filar has risen through the ranks at Vibram. Starting as a designer, he has worked as a technical product manager, design and development manager, and now a creative director.
"My goal coming out of college was to land a footwear design career. I did a lot of research on how to find emails at different corporations and found this non-profit called TwoTen Foundation," Filar tells me. "They support families who work within the footwear industry. On their website, they have a list of over a hundred different footwear brands. I actually emailed all of them, and two companies got back to me – one of which was Vibram."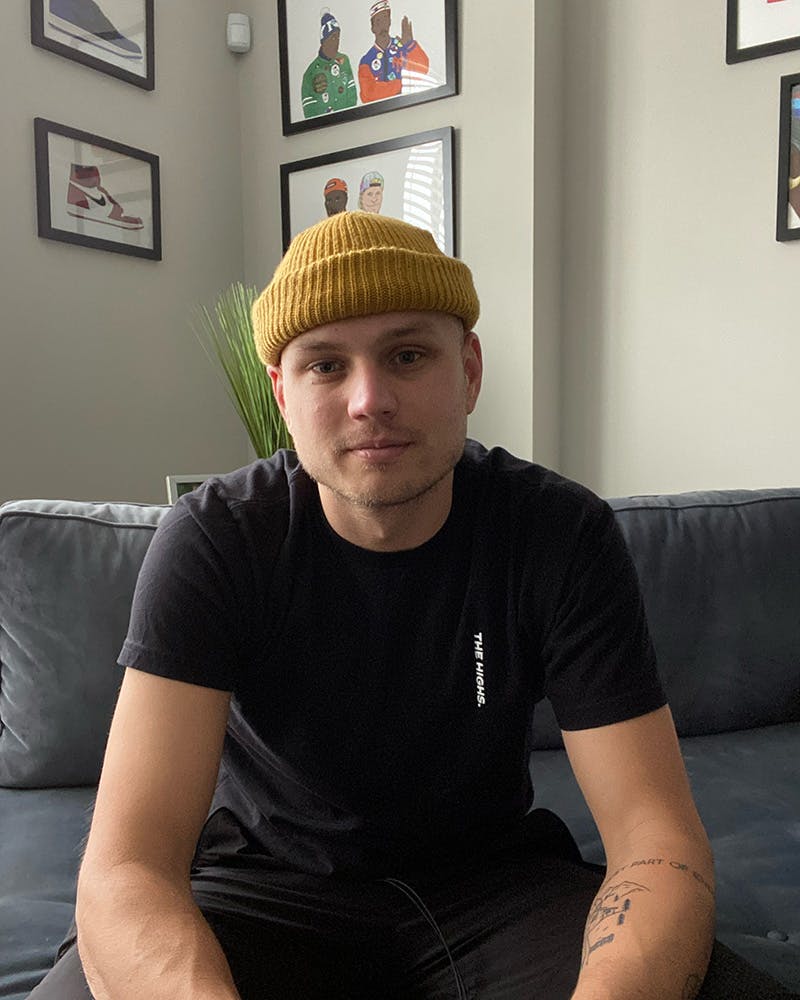 Like many of his peers, Filar's love for sneakers started much earlier. As the son of two Polish immigrants, Filar's family moved to the US when he was three. "I owe everything that I do to my parents," he's quick to point out. "It's so important to give them their flowers because the sacrifice that they made has set me up for success."
Growing up, his family never watched or played basketball. Almost impossibly for a kid growing up in the US in the '90s, Filar never wore or owned a pair of Jordans. To this day, he admits to never having bought a pair. "I never had a personal association with Michael Jordan," he explains. "I understand today, his greatness, but I don't have that connection like other people do."
Instead, and due to financial constraints, Filar's first sneakerhead moment was when he found a pair of all-red kicks on Karmaloop. "$40 was the max I could spend, but I remember this bright red low-top. They were unlike anything anyone else was wearing," he reminisces. "To this day, I pride myself on entering a room wearing shoes that nobody else had. I never want to be caught wearing someone else's sneakers." It's a feeling most sneakerheads can identify with, though the homogenous nature of hype culture leads to more and more awkward moments where you find yourself at an event or party, wearing the same "limited edition" sneakers as at least five other people.
Filar's personal approach to design has clearly been influenced by his time at Vibram. "Functionality" is a keyword repeated several times during our interview. It makes sense, considering Vibram is the tooling company of choice for brands looking to elevate their footwear.
"When a creative can associate what they're working on or designing to something that has an intended use or can benefit the end consumer, to me, that should be the starting point," Filar says. "Even when I sketch in the free time, I ask myself, 'What am I drawing? What is the goal of this drawing?' There's got to be a functional purpose or some sort of utilitarian aspect to it."
It's perhaps no surprise then, that some of Filar's favorite projects over the years have been those that go beyond product. "My favorites are based less on the product and more on the experiences associated with them," he reveals. "I had the opportunity to design two products with Yvon Chouinard, of Patagonia, and the Danner team. To be able to co-design and create with somebody like that was amazing."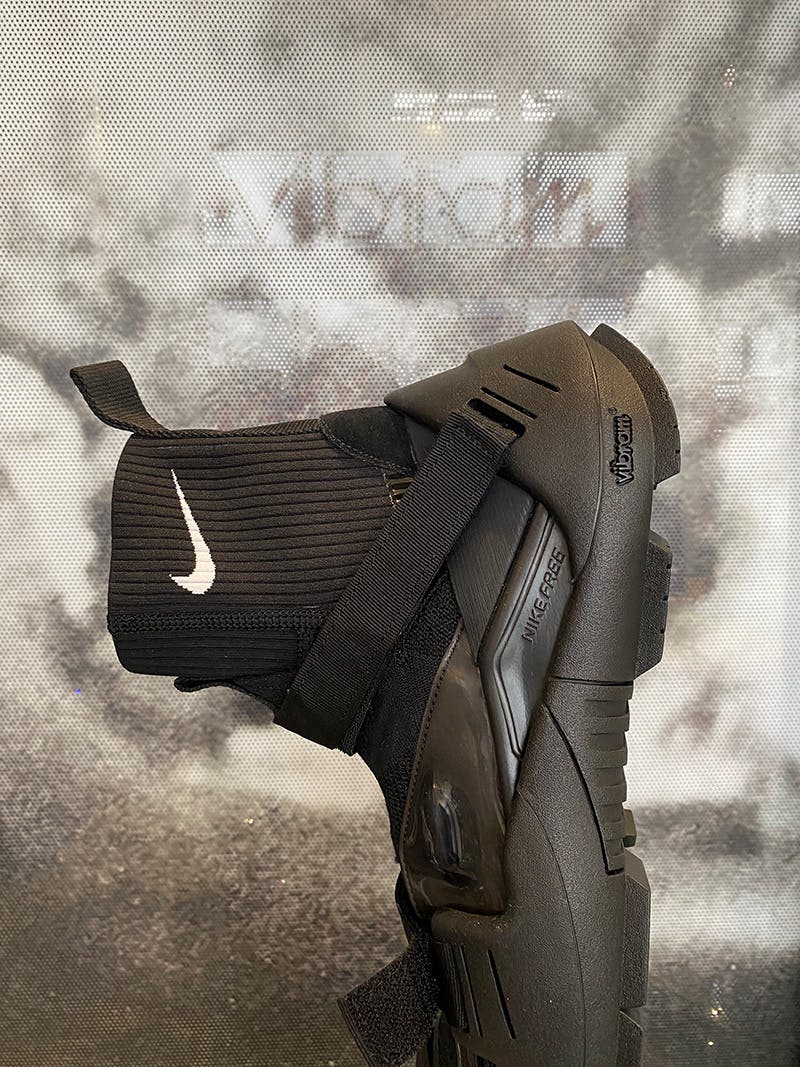 Filar recalls visiting Chouinard's home in Ventura, California and wear-testing the product out on the beach, by the rocks that the Patagonia founder often frequents when he goes for walks. Another project that brings joy to Filar is the collaboration between Matthew M. Williams and Nike, specifically the TR3, which featured a removable crampon sole.
Filar also finds a lot of inspiration in art. He learned how to paint three years ago and now makes stunning pieces on commission, posting videos of his process on Instagram.
"Being able to touch and feel a different form of creativity has influenced and inspired a lot of the tangible work that I do at Vibram," Filar says, mentioning that art has been an escape for him, helping him deal with working remotely during the pandemic. The process and learning from others online has acted as a refresh for Filar, injecting him with new energy that he applies to his work for Vibram.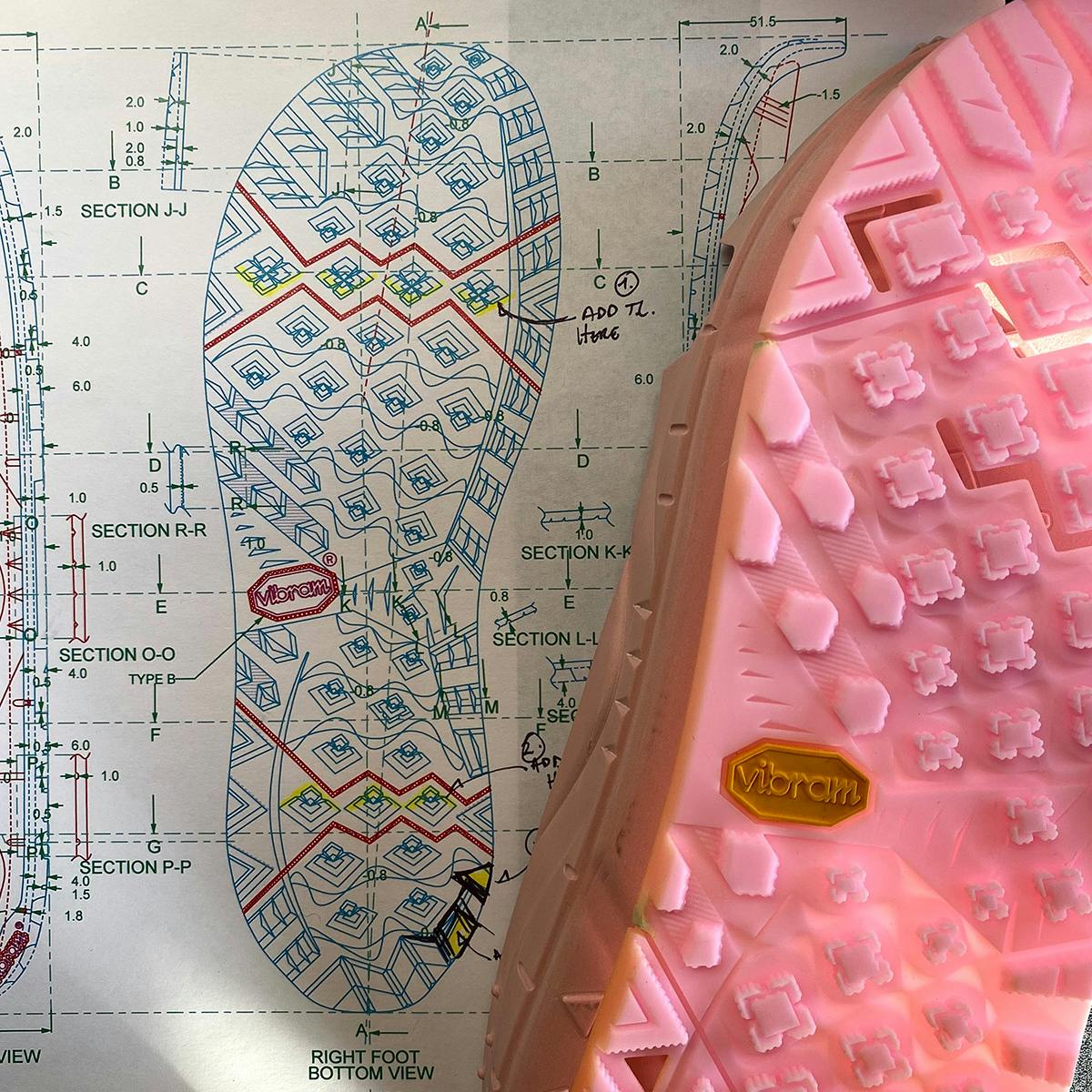 While art provides a very personal outlet for Filar, the designer is also an incredibly social person. He's active on social media and has his own podcast, through which he highlights lesser-known creatives doing cool things behind the scenes.
That's reflected in his answer to what piece of advice he'd give himself or anyone else who is starting out their career in the footwear industry: "Be a good person. What I've found in my career and my life is that when you are always willing to help other people, opportunities present themselves," he says. "You're not asking, you're just giving out of good faith."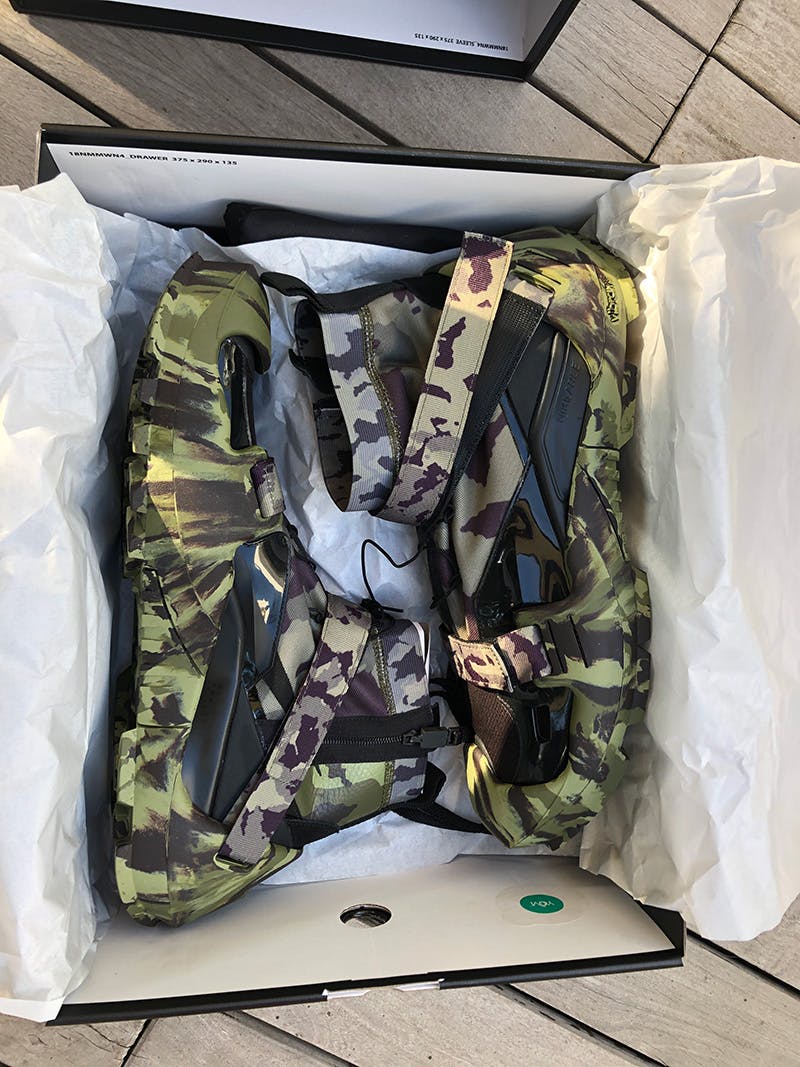 Someone that has been a big help to Filar is industry legend Jeff Staple, whom Filar describes as more of a friend than a mentor. "We have amazing conversations two, three times a year, when he's given me a different perspective on things," Filar says. "He's really inspiring."
It seems some of that has rubbed off on Filar. His team's incredible work aside, the creative director's outlook on life and willingness to help lift up others can only be described as an enrichment to the industry. Long may it continue.