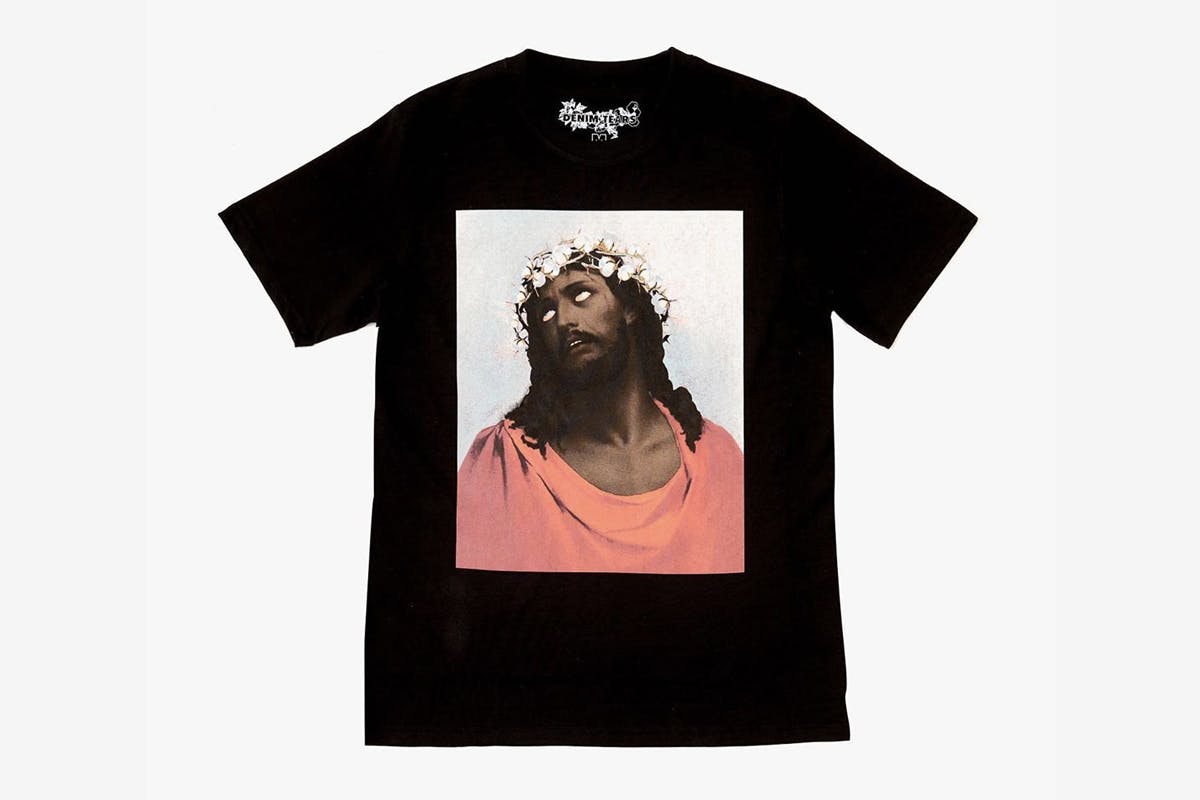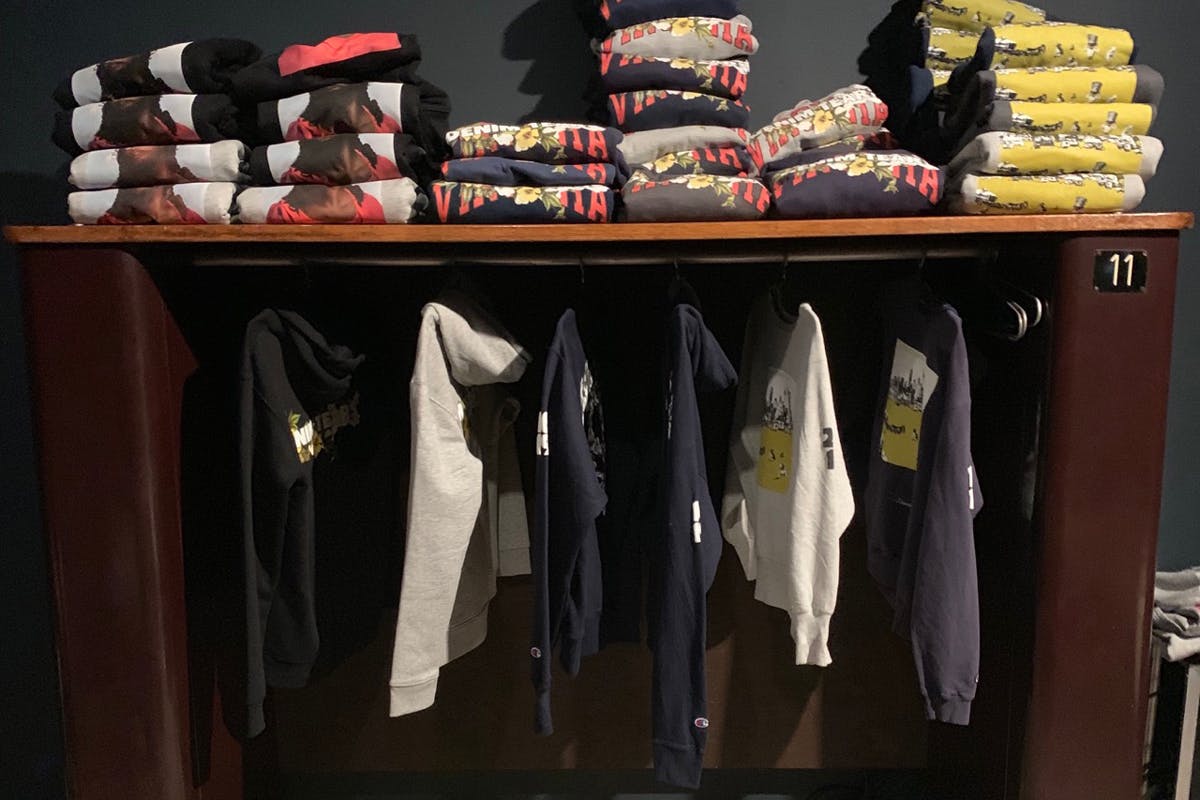 Tremain Emory' Denim Tears contitues to reimagine the radicalized iconography of Americana in its latest collection, "A Proper Burial, Thanks America." Similar to his "Hissing of Summer" drop last month, the new collection will feature an immersive art installation and retail event.
The two-day event will launch a limited collection of wearable including the new "Tyson Becford on a plantation" tee as well as a "Black Jesus" shirt. "America was built off cotton, slaves & religion so I made America a 'mascot'," says the brand on Instagram.
The event will be held on October 4 and 5, as part of Jefferson Hack's Transformer exhibition, at 180 Strand in Central London. The collection will also go live at denimtears.com on October 5 at 2pm EST. Swipe through the gallery above to see the collection.