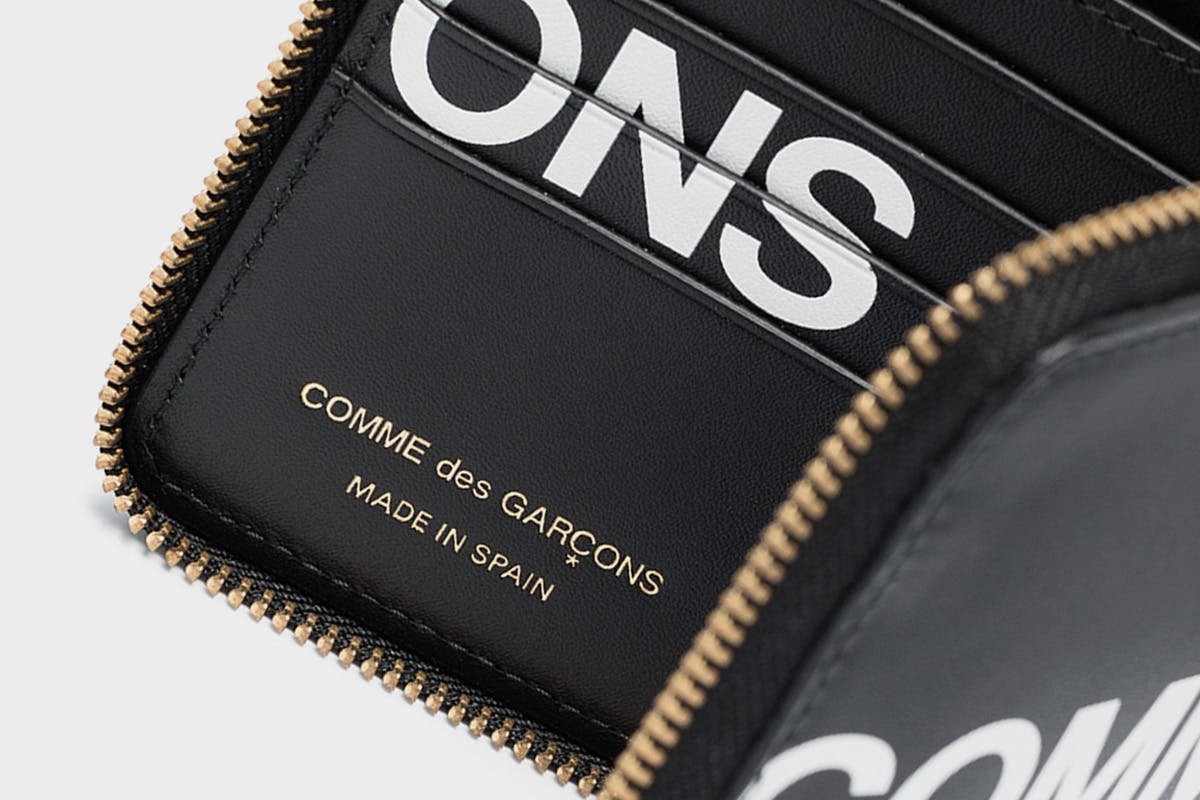 As essentials go you can't get anything much more necessary for everyday life than a wallet. Something that you will never leave the house without, a good wallet is a trusted companion that will stick around with you for years to come.
Whether you are on the hunt for a monogrammed luxury statement, a subtle display of craftsmanship, or a conversation starter for when you're ordering at the bar, we've gone on the hunt for wallets and cardholders that are worthy of both holding your cash and parting with it.
These special accessories span the likes of Maison Margiela, Jacquemus, and CDG, coming in color options to match pretty much any style and sizes to fit all occasions. Scroll down for the full selection.
Shop 16 of our favorite designer wallets and cardholders below.
Marni Origami Card Holder
The Japanese craft of origami inspired the distinctive folded construction of this cardholder but don't worry, you won't have to do any intricate folding every time you need to pay for something. The elastic band closure on this cardholder keeps everything in place and can easily be removed to access bank cards.
Acne Studios Trifold Wallet Black
Coins, cards, notes... this Acne Studio wallet has a designated area for them all within its trifold design. Crafted from black soft-grained leather, this wallet is finished with subtle silver Acne Studios branding.
Balenciaga Cash Graffiti-Logo Wallet
If anyone questions why your wallet has been graffitied on, politely inform them that it is from Balenciaga.
Maison Margiela Leather Card Holder
A sleek cardholder is perfect for those events where you don't need an entire bulky wallet and can appreciate the convenience of having your cards take up minimal pocket space.
Jil Sander Leather Card Holder
Even though this Jil Sander Card Holder is low-key, a subtle flex is still, ultimately, a flex.
Comme Des Garçons Wallet Huge Logo Long Leather Wallet
It's ok if your money is so long, it can still fit snuggly in this CDG wallet.
Marni Leather Card Holder
A pink-colored card slot is a relatively simple detail, but it elevates this cardholder with a fun pop of color.
Kenzo Crest Foldable Wallet
Foldable wallets are still really useful accessories due to the fact you can separate things accordingly. This leather offering from KENZO comes with its Boke flower seal of approval.
Rick Owens Green Square Card Holder
Arriving with a total of six card slots and one note slot, this sleek Rick Owens cardholder carries all the essentials you need in a wallet within a small, thin design. Plus, it's made in Italy from grained calfskin so has the quality you would expect from a luxury cardholder.
Dries Van Noten Bifold Wallet
Arriving as part of a tie-dye-heavy FW22 collection, the newest wallets from Dries present matching graphics.
Acne Studios Leather Zip Wallet
Smaller than a typical wallet but with more carrying space than a cardholder, this Acne Studios design is the perfect in-between size.
Ami De Cœur Compact Wallet
While this wallet might be compact, it has space to carry everything you need. In total, it has 6 card slots, 4 patch pockets, a zip-up compartment, and a note slot.
Kapital 2 Stars Leather Wallet
Completely made from hand-cut leather, two metal stars are the only piece of ornamentation on the front of this wallet and they provide it with a fun twist.
RRL Billfold Wallet
Ralph Lauren's Western-inspired RRL line delivers classic Americana through the turn-of-the-century Southwestern-inspired motif on this wallet. Hand-tooled and burnished by artisans, I'd argue this is more a piece of art than it is a functional wallet.
visvim Leather Essentials Case
Crafted from goat leather, this case has space for not just coins and cards but for any other small-sized essentials.
HELIOT EMIL Leather Wallet
Sometimes keeping it simple is better, and HELIOT EMIL has mastered the utilitarian design and nuances of Scandinavian aesthetics.
Want to keep browsing? Head to the Highsnobiety Shop for more products that we love. Highsnobiety has affiliate marketing partnerships, which means we may receive a commission from your purchase.