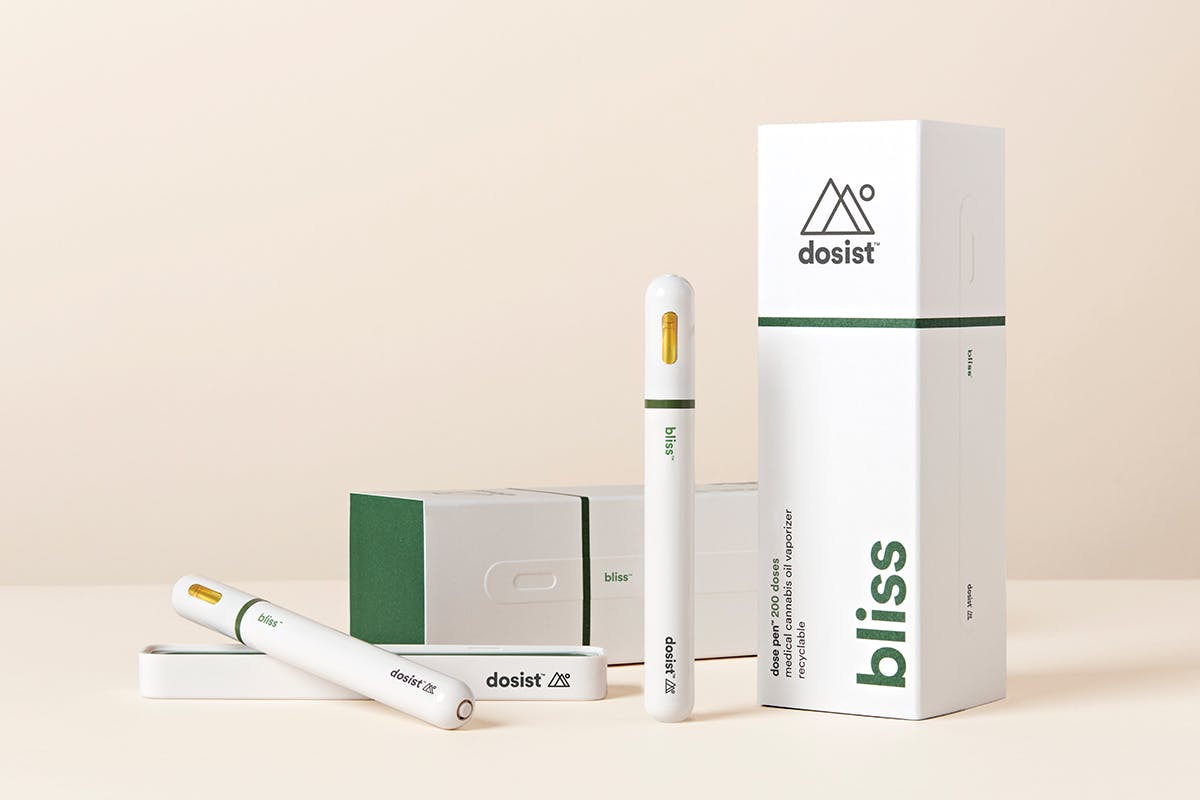 I've had anxiety since before I knew what it meant. As a small child, I bit my nails, and on my 21st birthday — the last time I smoked weed, 10 years ago — I experienced my first panic attack.
When you have anxiety, it grows with you: you age, you stress about health; your professional life evolves, you stress about finances; your family expands, you stress about everyone. It's constant. I've gotten to a point where I'd like to be healthier in how I deal with it. Basically, less Xanax and procrastination and more exercise, meditation… and maybe cannabis. I live in Miami, where regulated cannabis use is now legal, so why not at least think about it?
Enter dosist, the California-based company that recently opened its first brick-and-mortar store-slash-"wellness experience" on Los Angeles' Abbot Kinney Boulevard in Venice. Serendipitously, an invite to check out the new space came at exactly the moment I was mulling over alternative ways to tackle my tenseness.
dosist bills itself as a "health and happiness company founded on the premise that cannabis-based medicine can bring healing to the masses." Since its launch in 2016, dosist's cannabis compound-containing vaporizer pens have been a massive hit in the Golden State, offered in six formulations: Bliss, Sleep, Calm, Relief, Arouse, and Passion.
You must be 21 or older to buy the products, with dosist taking an ethical 360-degree approach to its business. Its staffers range from scientists to fitness experts and more, and the company practices pesticide-free cultivation, non-volatile extraction methods, and uses recyclable medical-grade plastic to make the pens.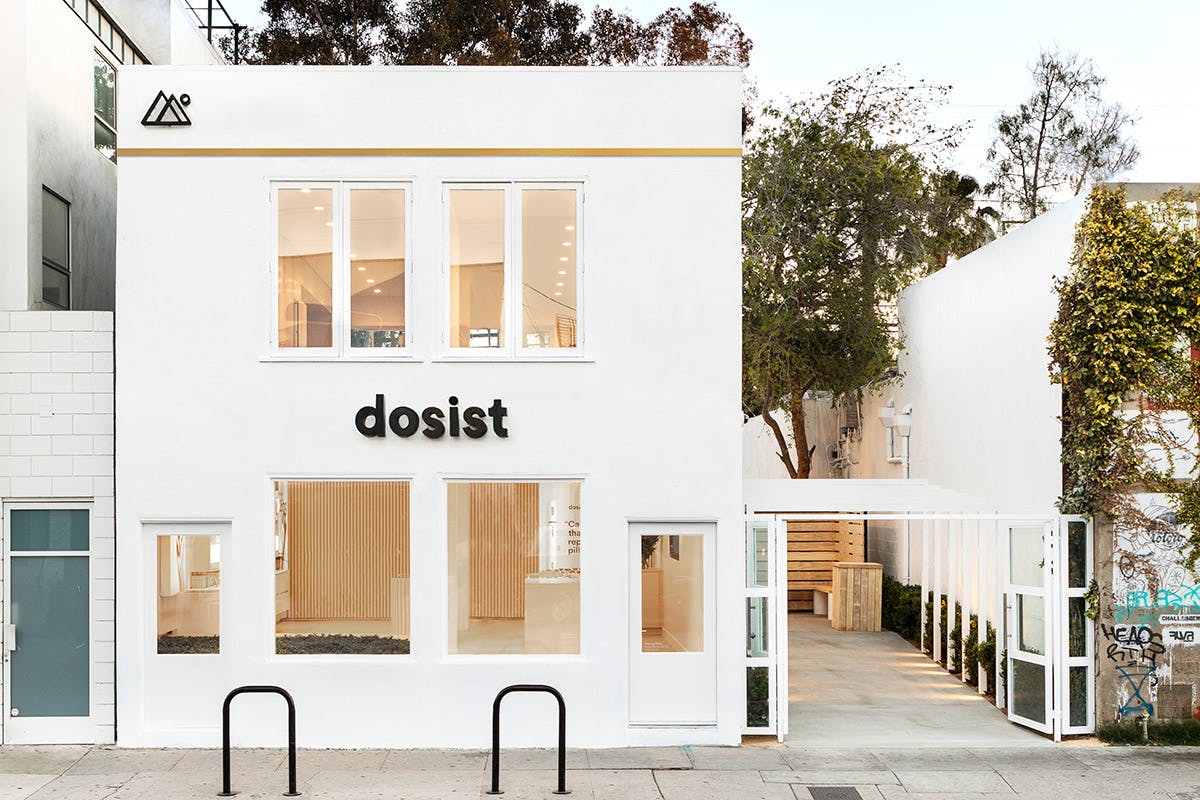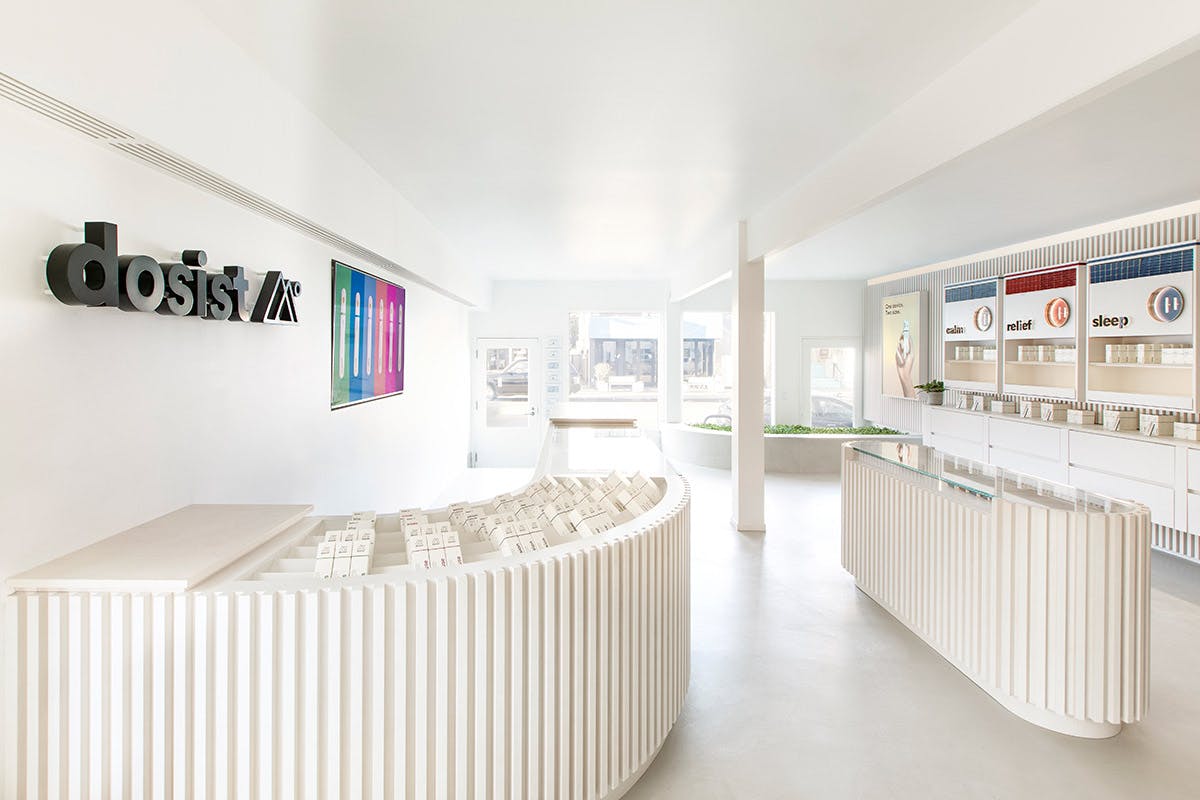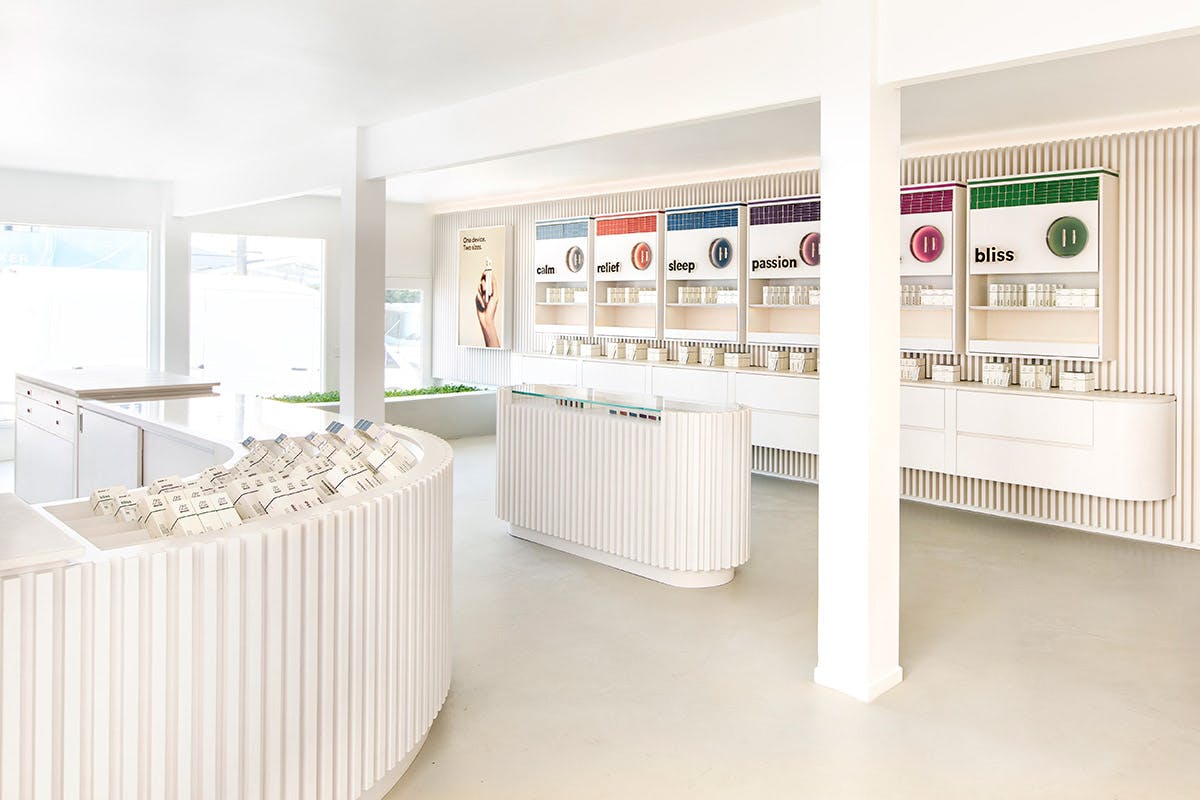 dosist's health-centric, therapeutic approach sets it apart from other brands producing prefilled cannabis oil cartridges for vapes. Its products aren't meant to get the user high, but rather target health issues such as anxiety and insomnia through precise doses. With its combination of innovation and aesthetics, dosist could be considered the Apple or Nike of the green rush. In 2016, TIME named the dosist pen one of the top 25 inventions of the year.
"People who come to us are looking for solutions," says dosist CEO Gunner Winston, standing at the entrance of the brand's first boutique. Until the store's opening, dosist products had only been sold through more than 100 external distributors. "Our clients are global citizens. They're highly productive." It's all a world away from the typical stoner stereotype.
The store's design has a clinical, pristine look but feels more safe than sterile. Ribs of wood add a retro-modern warmth. Each dosist formulation is identifiable via color-coding.
"We're hoping to build a community, starting here," says Winston. "Our clients range from super-creative 23-year-olds that know all about the new trends to their moms who live in Pasadena. We've created trust, but for people new to the idea of using cannabis for wellness, this place is foremost about education.
"There are so many people focused on the 'green rush' right now, and how much money they can make. We're not about that. We're here to create a forever company. I almost think it's more powerful for us that if someone comes here, even if they don't buy anything, they tell 10 of their friends about it."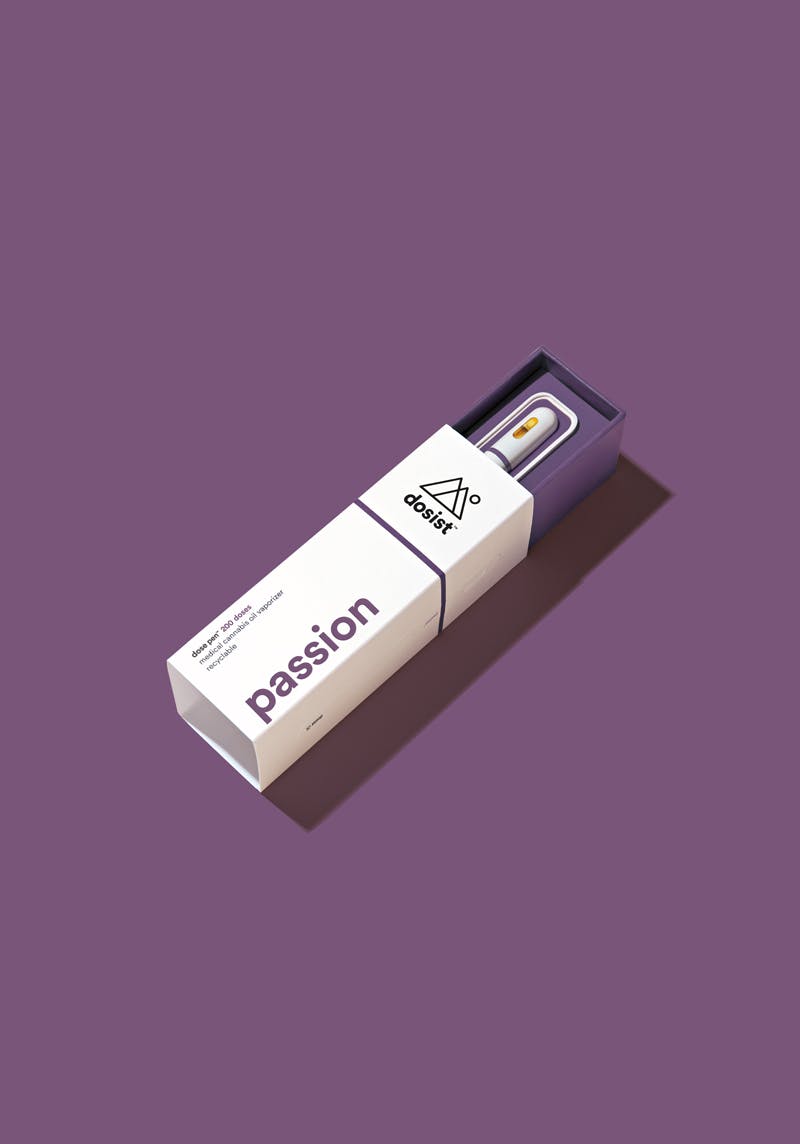 I tell Winston I want to try using cannabis to help curb anxiety, but have a fair amount of trepidation because of what happened last time.
"That's completely okay," he says. "You may try it a year from now. We're not trying to convince, we're just trying to inform."
Bliss and Calm are dosist's bestsellers. Bliss holds a 9:1 THC-to-CBD ratio; Calm clocks in with a reversed 10:1 CBD-to-THC ratio. The pens are sold in dose quantities of 50 or 200 (2.25mg per dose) and vibrate when you're supposed to stop inhaling. I'm told Calm might be right for me; CBD is non-psychoactive, whereas THC is, meaning the formulation helps relax the user physically without setting their mind racing.
Winston says that as dosist grows, he wants to introduce products other than pens, including tinctures, lotions, edibles, and more.
Later, I text a friend who lives in Venice Beach, asking if she's ever heard of dosist. "YES," she replies. "I use Calm all the time." I also tell my brother about it, and he mentions dosist to his co-workers, some of whom live in California. They unanimously swear by the pens. Celebrities from Adam Scott and Jane Fonda to Diplo and Haim are fans, too.
As for me, I'm still hesitant, but there's no rush. "We're breaking down decades of stereotypes and previous experiences that individuals might have had with cannabis," Winston says. "People often put cannabis users in a box, but we say, 'No, we're here to educate you that it could be another solution or partial solution to an ailment.'"
He then adds something I wasn't expecting: "I've heard of people replacing their glass of Chardonnay at night with our pens." I'm closer to being sold.
Nick Remsen is a fashion, culture, and lifestyle journalist based in Miami.