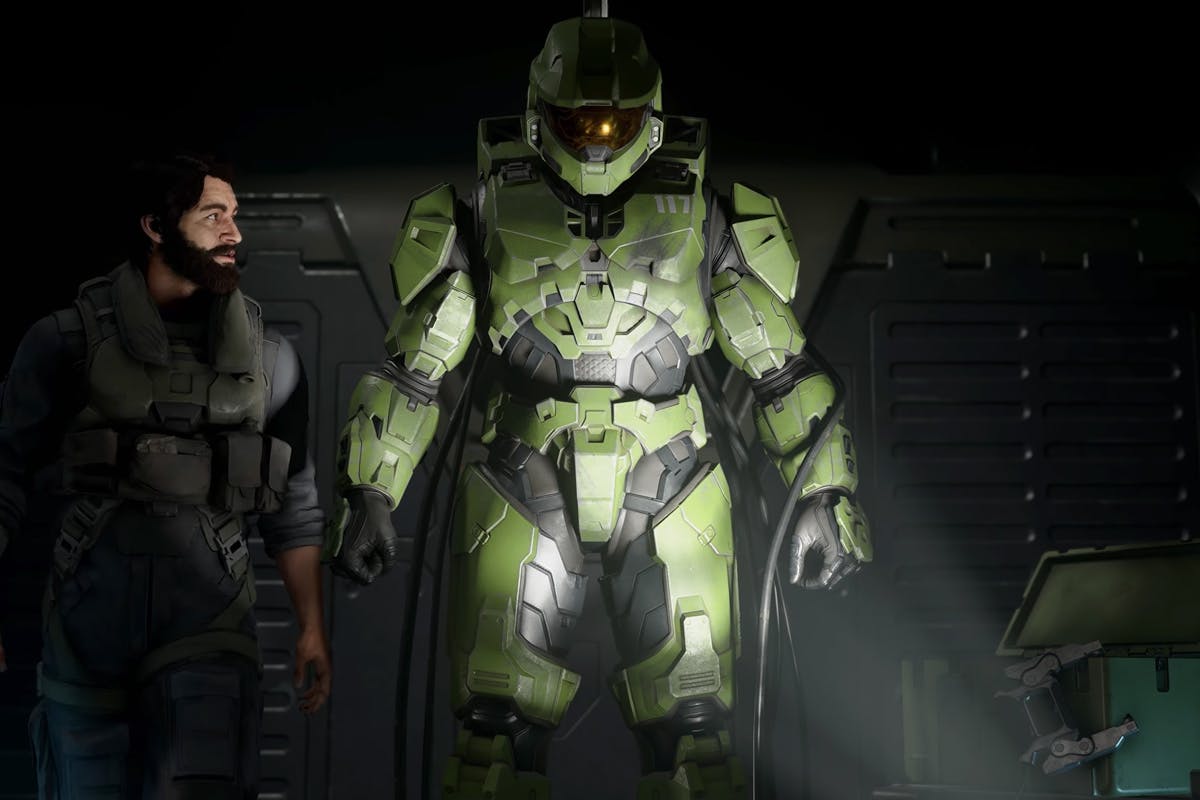 E3 2019 is Microsoft's to lose. As every gamer is making their way to Los Angeles for the most anticipated event within the industry, Sony and its PlayStation console have decided to opt out for first time in the show's history.
The unexpected change dampens the excitement a bit, as the Sony conference has been regarded as the headlining act for the past few years --- the biggest announcements, most surprises, and arguably the best games have came through PlayStation's show. However, with the number one player off the table, alongside EA foregoing a conference this year, all eyes have turned to Microsoft to become E3's main attraction this year, and they didn't disappoint.
Kicking off this year's conference lineup, Microsoft's Xbox E3 2019 press conference ushered in tons of world premiere trailers and announcements. Last year, our biggest concerns with Xbox is its lack of exclusive first party games, but this E3 they've changed our minds. Spanning roughly an hour and thirty minutes, Microsoft showcased 60 games, including 14 exclusives, and over 30 games premiering on Xbox Game Pass. They also share the first details on their next-generation gaming console.
Let's take a look at the biggest announcements, trailers, and surprises from Microsoft's Xbox E3 2019 press conference below.
Project Scralett Details & Release Window Revealed
Sony watch out, the next-generation Xbox has been revealed and it's coming sooner than you might think. To close out the conference, Microsoft officially unveiled the next installment in the Xbox family, Project Scarlett. In a short ViDoc, the company revealed that the console will support 8K gaming, framerates of 120fps in games, real-time ray-tracing, and the biggest surprise, a holiday 2020 launch window.
'Halo Infinite' Gets an Intense Cinematic Trailer
Following the news of Project Scarlett, Microsoft goes on to show a cinematic trailer for Halo Infinite. As fans erupted in cheer seeing Master Chief back on another intense adventure, the biggest highlight comes when Microsoft reveals that will it be a next-generation title launching alongside Project Scarlett. Hello, Halo in 8K!
'Gears 5' Gets a Release Date
There was plenty of Gears 5 news during the press conference including a new game mode called ___, a Terminator preorder bonus, and an awesome cinematic trailer soundtracked to Billie Eilish's "Bad Guy". The upcoming installment also got a release date, which is September 10, 2019.
'Cyberpunk 2077' Wins the Conference With Keanu Reeves Surprise
One of the most hyped games coming into E3 2019, lived up to its excitement during Xbox's conference. After showing the best trailer during the show, CD Project Red blew everyone's mind revealing that Keanu Reeves will be starring in Cyberpunk 2077. To turn the hype over 9000, Reeves came out on stage and announced the release date for the game, which is April 16, 2020. Easily the best moment of the show.
xCloud Launching in October
Microsoft's long-awaited streaming game service is coming this October. According to the game company, players will be able to stream their entire Xbox One library — including games from Xbox Game Pass — to a variety of devices. Lucky E3 attendees will be able to get a first public hands-on demo during the expo.
First Look at George R. R. Martin's 'Elden Ring'
Game of Throne fans may have to wait a bit longer for the A Song of Fire & Ice books. During the conference, fans got a first look at the Dark Souls, Bloodborne, and Sekiro developer and George R. R. Martin's new game, Elden Ring. Based on the debut trailer, this new fantasy game directed by Hidetaka Miyazaki is the GOT itch fans can get excited for since the series finale.
'Blair Witch' Receives a Frighteningly Good Debut Trailer
If the movie didn't scare you, the Blair Witch video game will. The terrifying reveal trailer shows off a creepy visual that seems to follow the films original psychological horror story with a mix of Silent Hill's scare factor and Outlast's eerie first person gameplay. Sign us up!
A Closer Look at the 'Outer Worlds'
Think Fallout, but in space, that's what Obsidian is bring in its upcoming RPG The Outer Worlds. First announced back at the Game Awards, fans got a closer look at the sci-fi game and it's role playing elements allowing gamers to make their own choices, no matter how devastating. Along with a trailer, the game also received a launch date, October 25th on Xbox One, PS4, and PC. It's available to pre-order today.
PC Game Pass Announced
PC fans rejoice! Sarah Bond, head of Xbox partnerships, took the stage to announce that Xbox Game Pass is now available on PC in open beta for $9.99 per month. To make matters even better, a new lineup of games are headed to the Game Pass catalog, including Batman: Arkham Knight, Metro Exodus, Hollow Knight, and Borderlands: The Handsome Collection. All are available to play right now.
Xbox Elite Controller Gets Updated
On the hardware side, Microsoft is giving a surprise update to its Elite controller. The Elite series 2 "features over 30 new ways to play like a pro, including adjustable-tension thumbsticks, new interchangeable components, up to 40 hours of rechargeable battery life, and limitless customization with the Xbox Accessories app on Xbox One and Windows 10 PC," the company reveals. The controller is available for pre-order today.
Other Notable Trailers From Microsoft's Xbox E3 2019 Conference
Ori and the Will of the Wisps
Borderlands 3
Dying Light 2
Dragon Ball Z: Kakarot
Spiritfarer
Tales of Arise
CrossfireX
State of Decay 2: Heartland
Wasteland 3
Microsoft's Flight Simulator
Age of Empire II
Forza Horizon 4 LEGO Speed Champions
Minecraft Dungeons
Battletoads
Bleeding Edge
Twelve Minutes
Riverbond
Way to the Woods
LEGO Star Wars: The Skywalker Saga