eBay has made big moves recently to become the go-to sneaker resale platform. By introducing authentication services, the company looks to crack down on fraudsters and streamline the process for serious sneaker collectors. But this isn't the only move the second-hand giant has made into the sneakersphere. Joining forces with SONRA, eBay just dropped its own pair of sneakers. That's right, eBay kicks exist.
Whether you're a huge eBay Stan or just have an eye for a collectible, eBay x SONRA Proto 3 is an enticing proposition. It's not the first time that a company seemingly unrelated to sneaker design has tried its hand at the art. Take Apple, for example, whose retro in-house kicks have gained cult-like appeal thanks to their obscurity and rarity. Could eBay x SONRA Proto 3 be an unexpected collector's piece in years to come?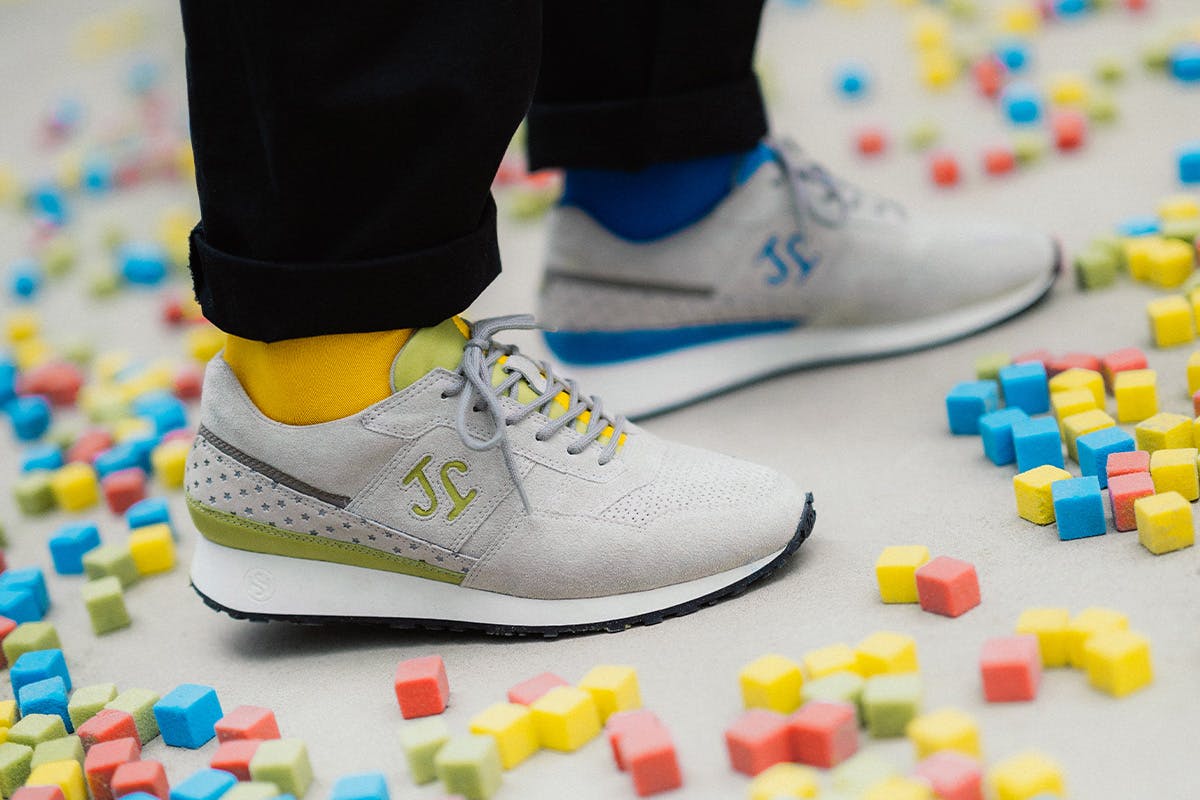 Whether this comes true or not, the eBay x SONRA Proto 3 does bring something to the table outside of its potential collectability. The grey suede sneakers take the form of a lightweight '70s-style running shoe; a style that's both timeless and extremely on-trend right now.
A perforated panel to the toe box echoes embossed star detailing to the heel, adding texture to the simple upper. Branding to the sidewalls introduces the signature four-tone color palette of eBay which extends to the tongue and heel wrap. Finally, eBay branding to the heel rounds out a sneaker that feels fun and well-balanced.
The eBay x SONRA sneaker is limited to just 150 pairs and will launch on April 29 at 6pm CEST. Stay tuned and cop your pair here.