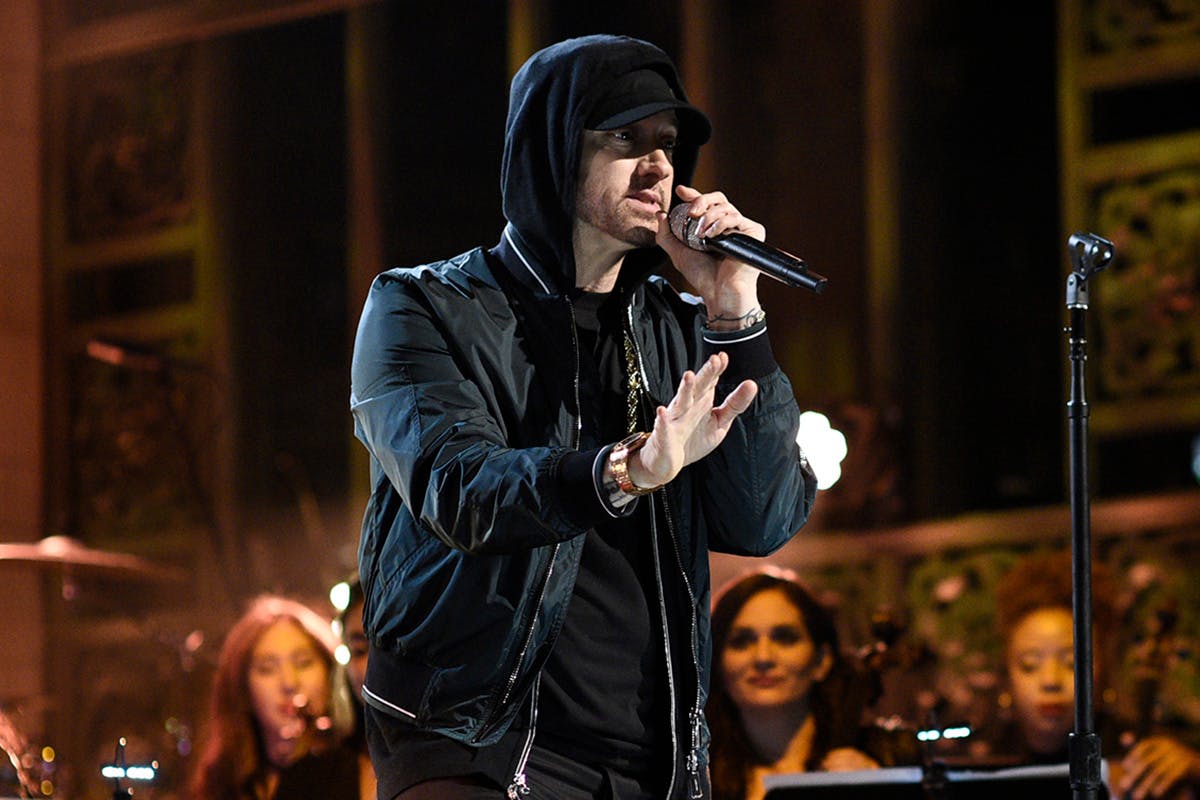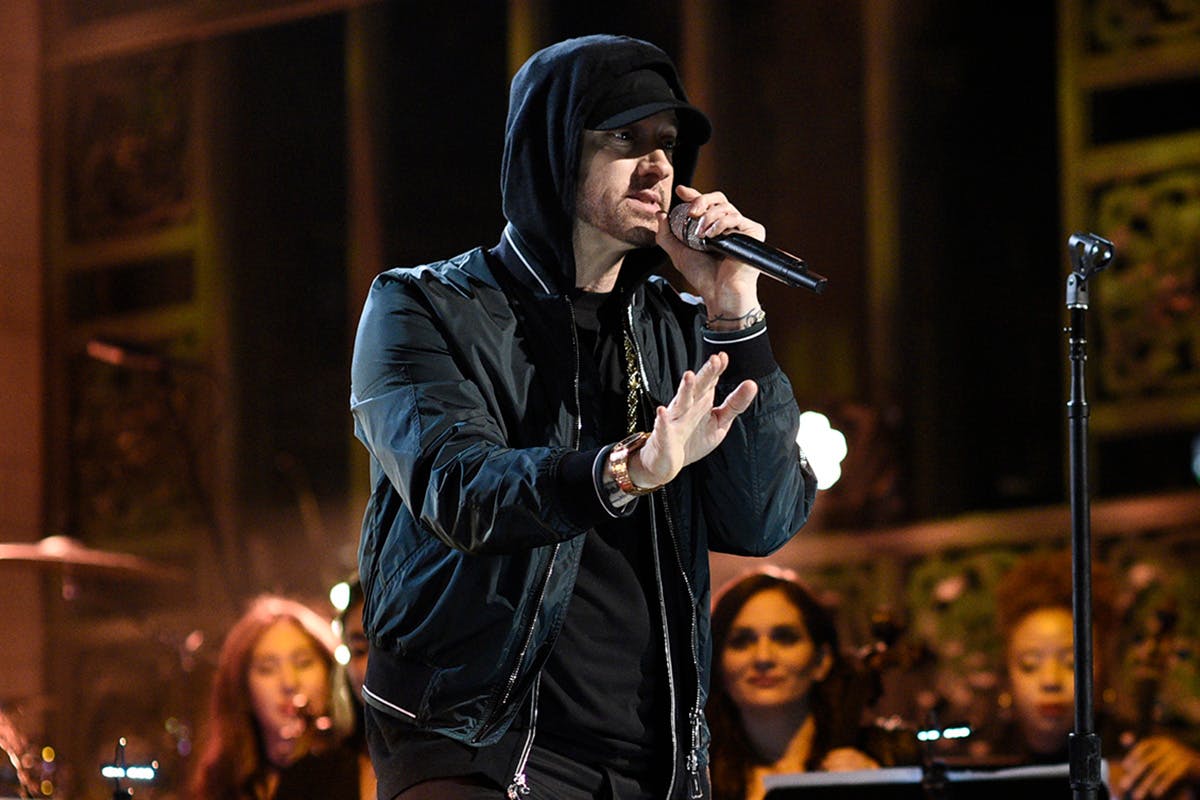 When Eminem's new album Music to Be Murdered By reached the masses last week, it apparently smashed a new world record. According to Genius, Eminem's third verse on "Godzilla" is so ridiculously fast it might now hold the title of fastest rap song ever.
The verse is around 31 seconds long, comprises 224 words containing 330 syllables, which amounts to 10.65 syllables (or 7.23 words) per second. That means Em could've broken his own record. The previous title was held by his 2013 track "Rap God," which contained 157 syllables in 16.3 seconds and equates to 9.6 syllables per second.
His "Godzilla" verse also surpassed his 2018 feature on Nicki Minaj's "Majesty," where he packed 123 syllables (or 85 words) in 12 seconds, averaging about 7.08 words each second.
Eminem's 11th album, Music to Be Murdered By, surprise-dropped on January 17, and it's on its way to becoming his 10th No. 1 album on the Billboard 200 albums chart, with around 280,000 album sales so far and counting.