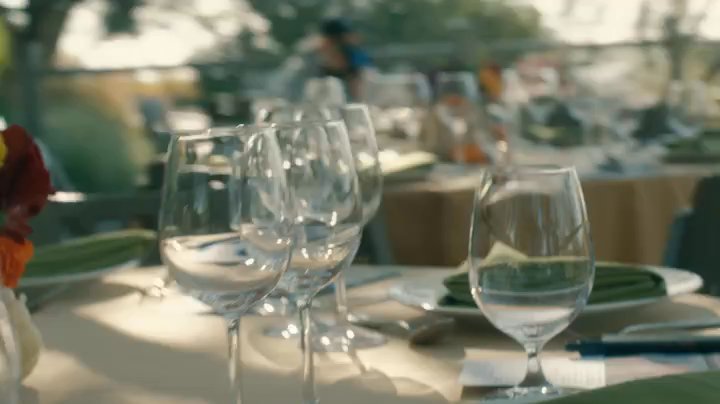 When considering a holistic fitness routine, nutrition plays an important role.
Along with a well-calibrated mix of cardio, strength training, and flexibility, one must also consider how to best fuel one's workout.
In order to achieve a high performance lifestyle, it's critical to find the right balance and optimal timing of macronutrients – carbohydrates, protein, and fat – for your body.
It's all a matter of finding which foods work for your own body and routine, which enable you to perform consistently over time.
In many ways, the relationship between food and exercise can be compared to the relationship between food and wine. Both are about finding the optimal pairing to bring out the most dynamic and sustainable results. Both take a certain amount of knowledge, care, and trial and error to master.
Understanding the role that nutrition plays in a well-rounded, active lifestyle, Equinox and American Express invited Platinum Card® Members to an unforgettable day of fitness, wine, and food at the vineyards of Peju Winery in Napa Valley, California.
Departing from the Equinox Sports Club on Market Street in San Francisco's Financial District, guests embarked on the journey to Napa. As the city receded in the background, Napa's miles of rolling hills covered in wildflowers and grapevines came into focus, and a feeling of serenity and escape took hold.
Upon arrival at the winery, guests had a few moments to take in the grandeur of the sprawling property before being whisked up to a rustic, yet refined, barn outfitted with exercise mats facing a dazzling view of the valley below.
Attendees were then led through a pulse-pounding workout session in multiple parts, led by Equinox's Iris Vazquez and set to a high-energy mix of electronic music. Vazquez began the session with a prompt for participants to introduce themselves to their neighbors, creating communal energy in the room that set the tone for the high-energy workout that followed. Participants gave it their all and worked up a sweat, motivated by Vazquez's encouragement and guidance.
Highsnobiety, Highsnobiety, Highsnobiety
Immediately following the workout, guests cooled down and hydrated as the first bottles of wine were popped. With glasses in hand, the group was led by Peju's winemaker Sara Fowler on a short hike up into the vineyards. At a lookout point with a view of the San Francisco Bay in the distance, Sara gave a brief history of Peju and insight into the intricate art of making wine, before opening up a conversation with guests on the importance of balance when considering the comprehensive benefits of wine, food, and fitness.
Following the hike and Q&A, attendees had the opportunity to enjoy the fruits of their labor, settling in for a farm-to-table lunch prepared by Peju's Chef Nicholas Montañez. The meal consisted of a health-focused, yet hearty, autumn-themed menu in the garden, offering an ideal example of optimal nutrition for a versatile wellness routine.
Attendees gathered around the tables, taking in the idyllic weather and landscape, with dappled sunlight spilling across the garden and a cool breeze rustling through the trees. The communal atmosphere continued with guests breaking bread together and indulging in the selection of wines on offer, paired to perfection with Chef Nicholas' menu.
As the day came to a close, attendees bonded in their reflections on their experiences of the day, leaving with a greater appreciation for the role of food and fitness in a high performance lifestyle.
If you are already an American Express Platinum Card®️ Member, enroll and use your Card to get $25 back in statement credits each month on eligible Equinox memberships. Learn more at platinum.equinox.com. Dive into more exclusive Equinox x American Express Digital Platinum Series events at equinox.com/landing/theplatinumseries.
Not an Equinox member yet, but interested in keeping up with American Express Platinum Card®️ and Equinox? Learn more about enrollment at platinum.equinox.com/enrollment.