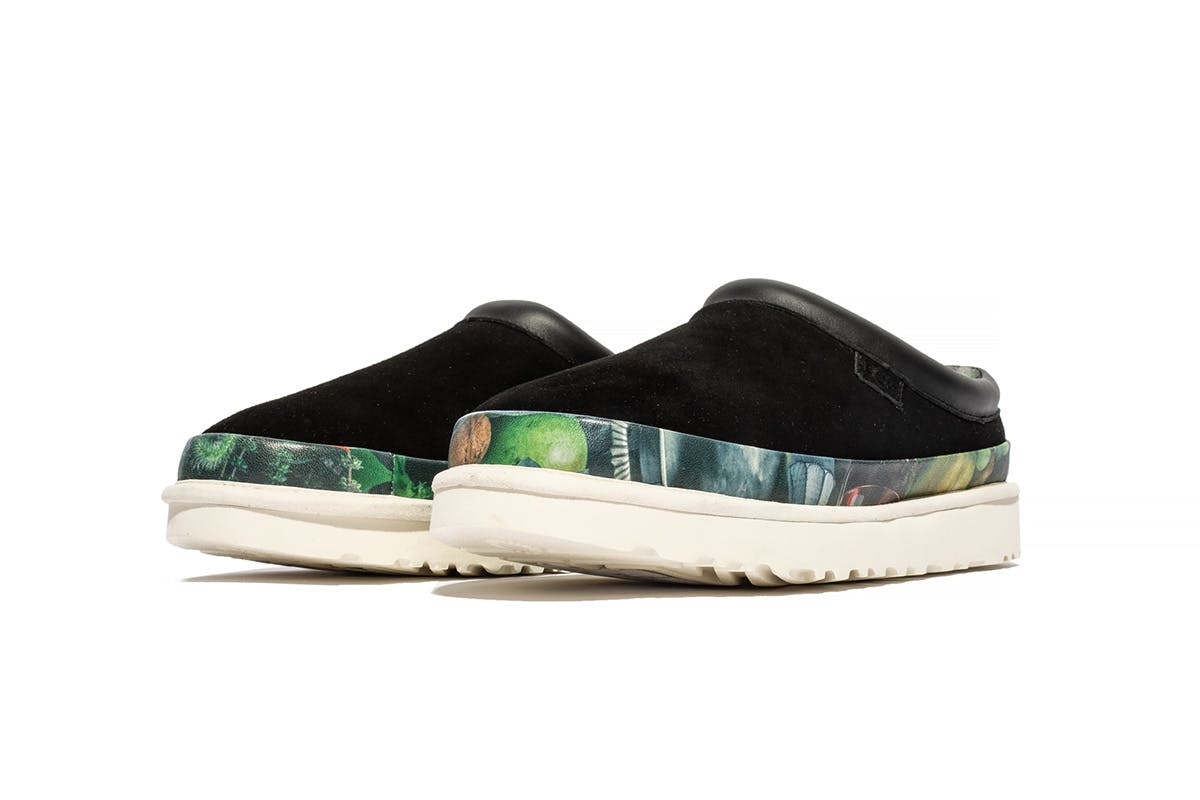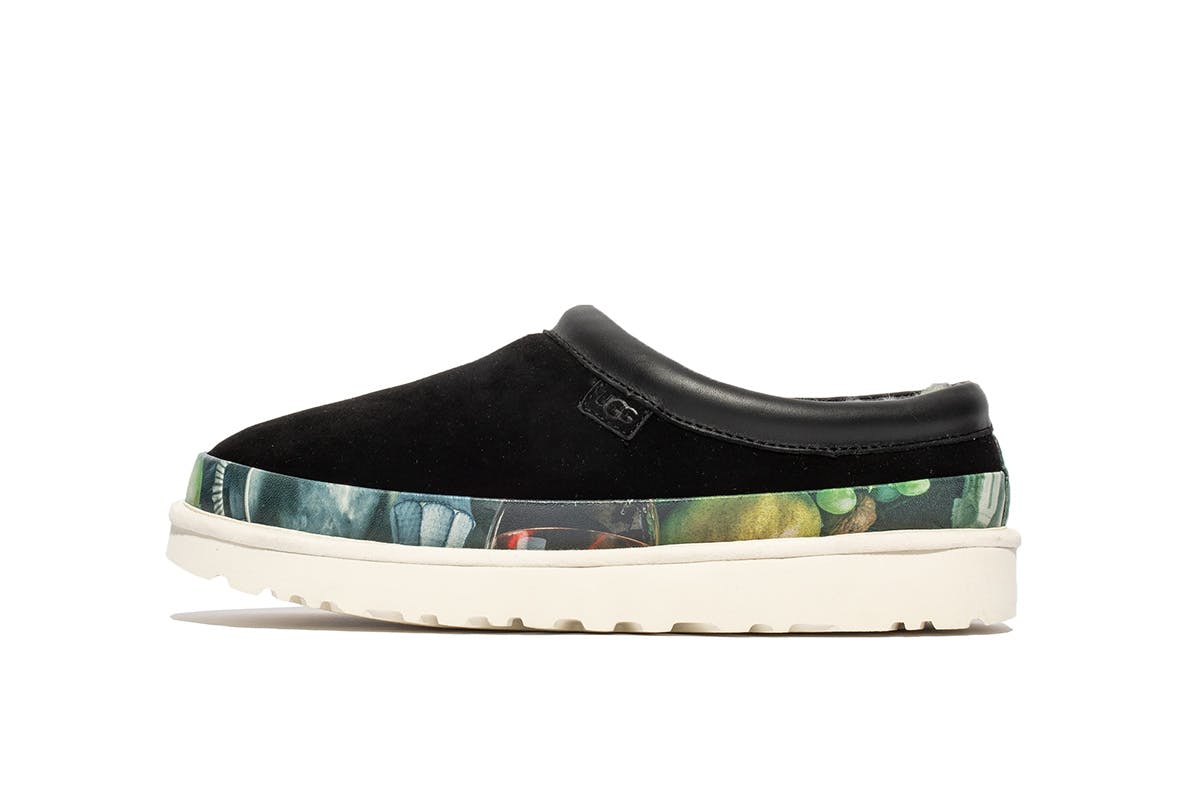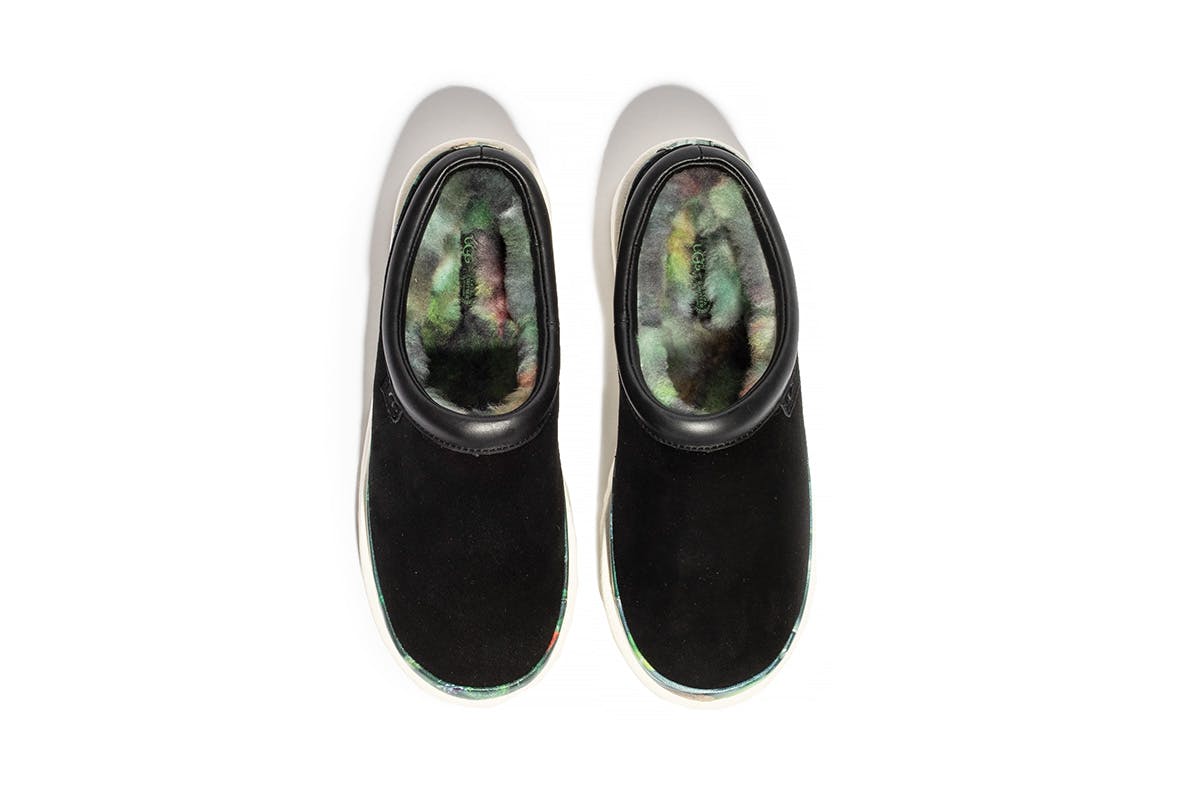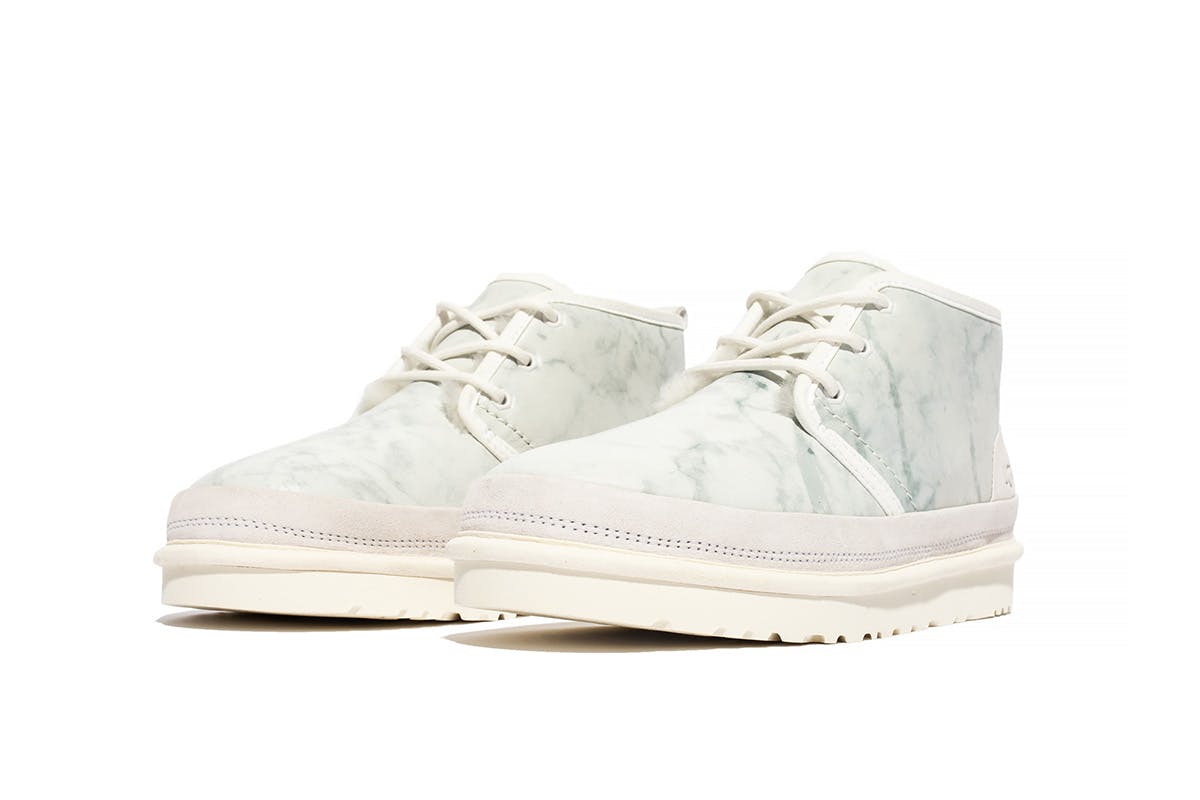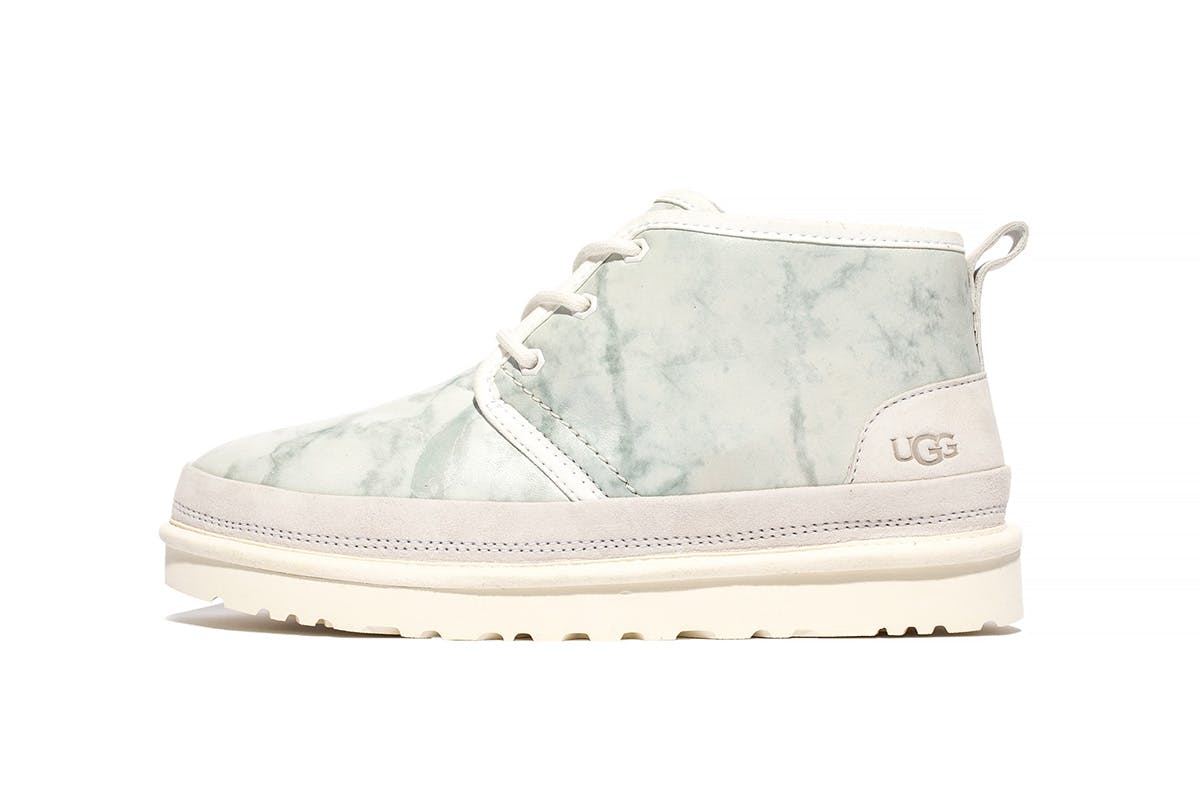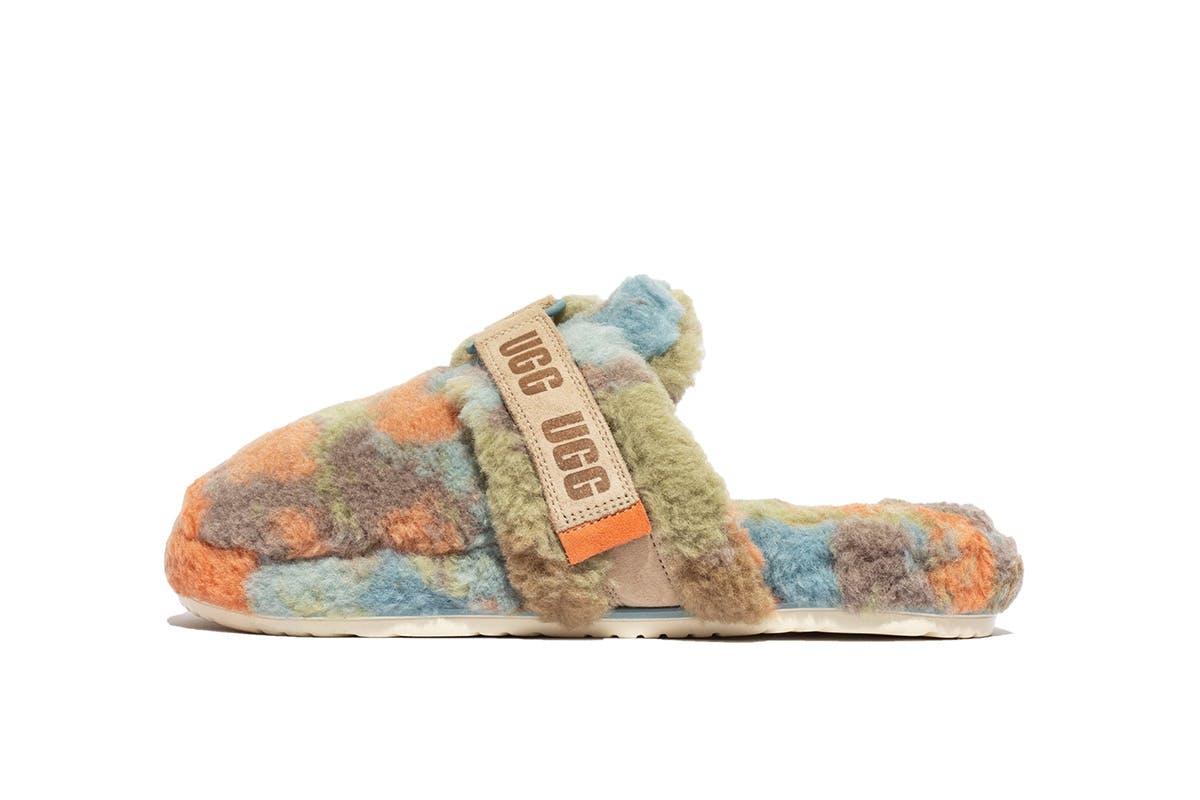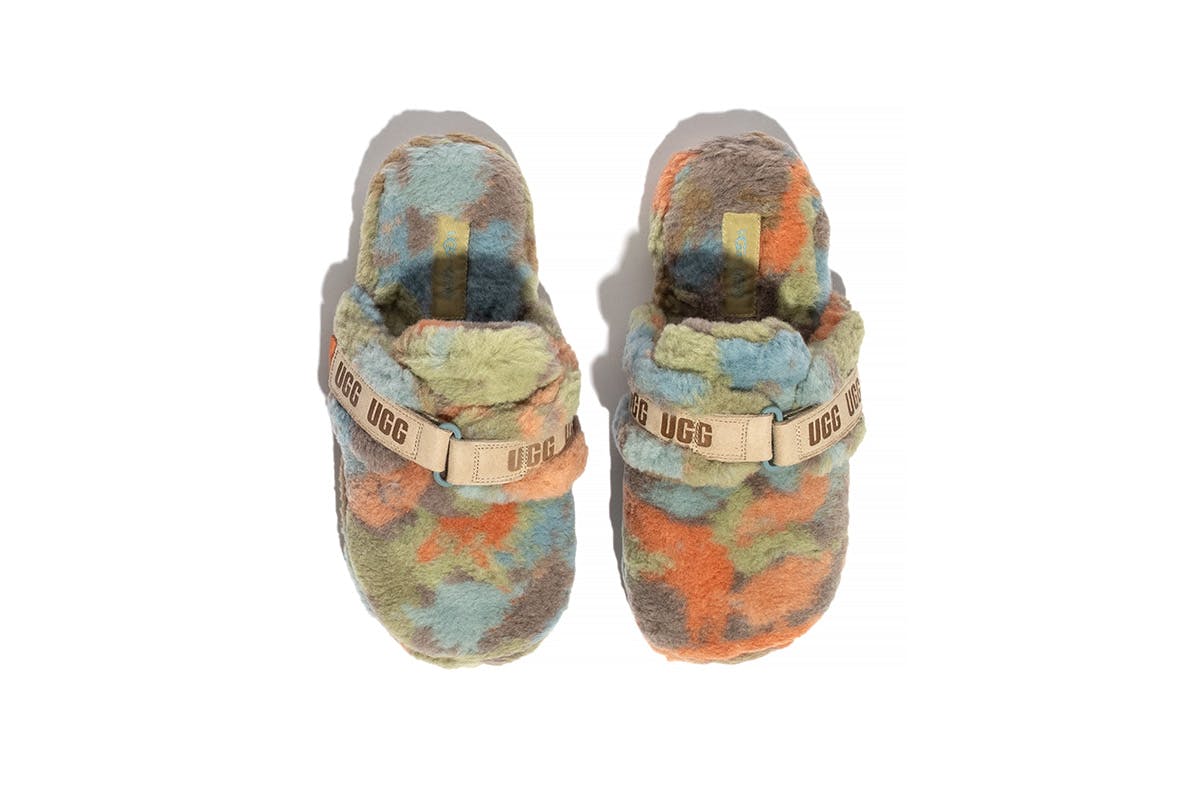 Brand: Extra Butter x UGG
Model: Neumel "Marble" Boot, Tasman "Still Life" Slipper, Fluff It "Fresco" Slipper and Duffield Throw
Release Date: November 19
Price: Ranges from $120 to $180
Buy: Extra Butter
What We're Saying: Extra Butter has tapped into the world of classical art for its latest collaboration with UGG. Together, both brands rework the Australian label's Neumel, Tasman, and Fluff It models, as well as a Duffield throw blanket. Each piece is inspired by a different part of the classical art world, specifically: marble statues, still life paintings, and fresco brush techniques.
Bernie Gross, the creative director of Extra Butter, studied at the Fashion Institute of Technology in New York City, which he says became an asset during his time building the Extra Butter brand. Ahead of the project's release today, Gross took some time to discuss the drop with Highsnobiety.
How and why were the footwear models chosen for this project?
Before Extra Butter, I started my experience in retail working for, Renarts, a mom and pop shop that had great success with UGG's in the early 2000's. Silhouettes like the "Tasman" and "Nuemel" are ones I remember selling during those days still working on the sales floor. These are iconic to UGG's brand heritage, but I'm particularly drawn to them for reminding me of my early years in footwear. We hope our designs shed a new perspective for the die-hard UGG consumer.
"The Fluff It" is a rather newer slipper style but we loved the shape and thought it would be a great opportunity for Extra Butter to leave an early imprint in its history as an UGG product. Though the fur presents a texture itself, we thought to create even more dimension by creating somewhat of a pattern of impressionist brush strokes.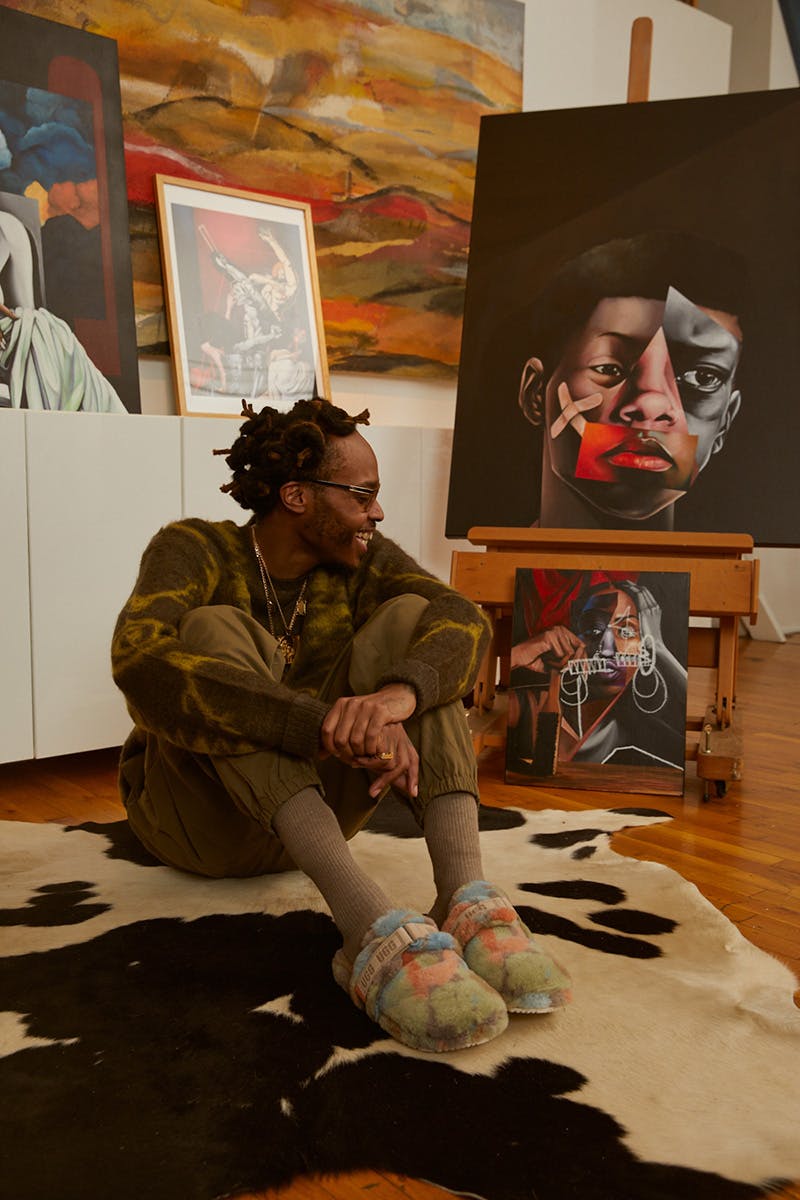 What characteristics from marble statues, fresco brush techniques, and still life paintings spoke to you most when deciding how the collection should look?
When considering fine art movements as an aesthetic, it was important to avoid ones that are almost exclusively associated with a singular artist. We didn't want the personality to drive the narrative, but rather the work itself.
Ultimately, we landed on marble, fresco brushes, and still life because they were distinct from one another and spoke upon vastly different regions and timelines of art history. Each of these elements offered a level of design that would allow for timeless and wearable footwear.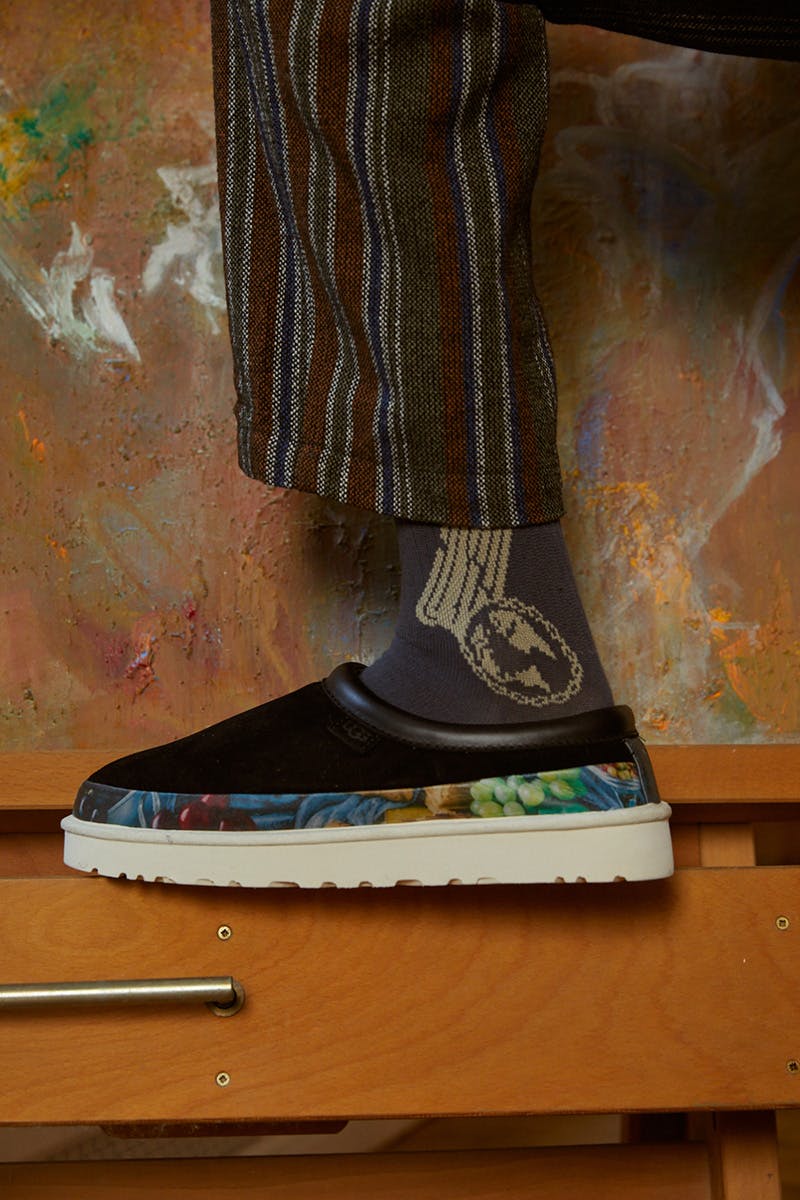 Why were the artists featured in the campaign chosen to represent the collection?
First and foremost, it was important to champion local artists and to acknowledge that their work inspires the Extra Butter community. We wanted to highlight people of color and women, two groups that are often overlooked in fine art.
We have an entire new generation of young artists from different walks of life who are more than likely being influenced from the same street culture that we were raised on. They redefine the landscape of fine artistry more than the fine artists of previous generations who tend to be white males who were usually of privilege or were commissioned by those with privilege.
We selected Malik Roberts, Maya Davis, Austin Willis and Mason Eve because they each brought such unique talents to the table and embodied the idea of redefining how and what constitutes fine artistry and the type of people that represent the fine art community.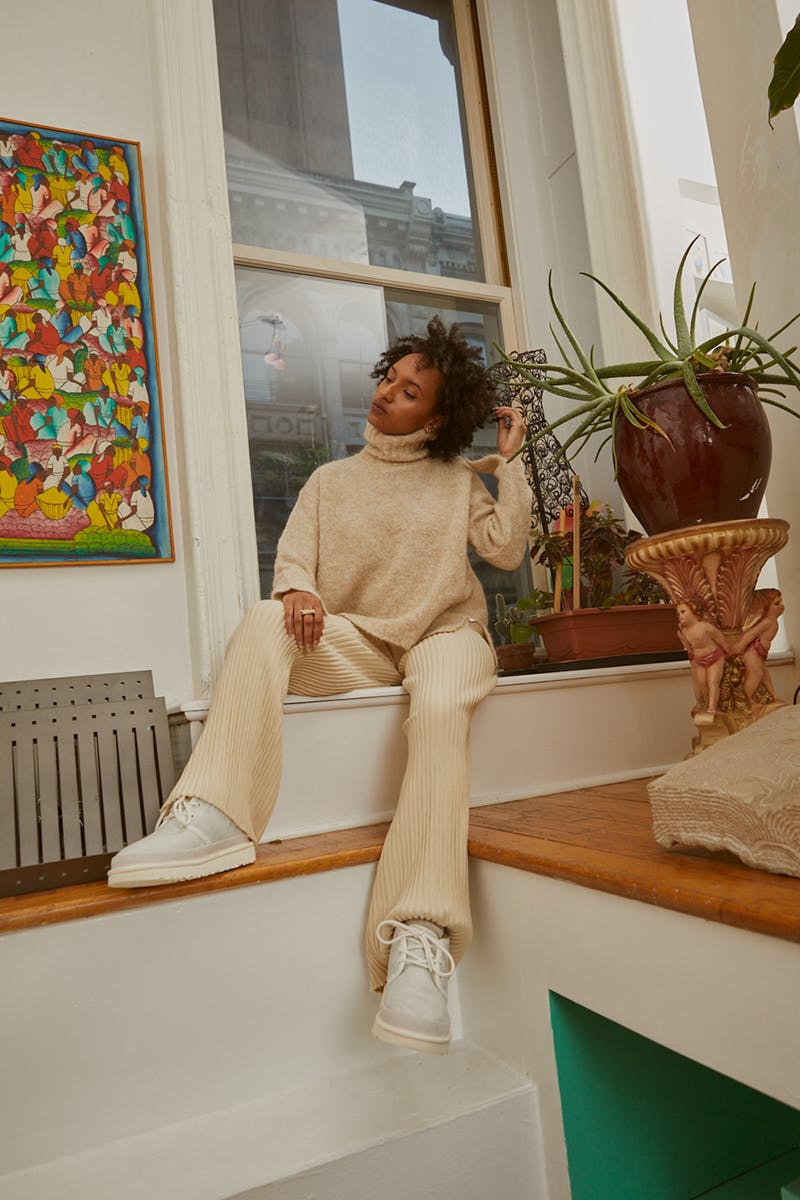 What do you hope the pop-up art gallery will achieve?
We've noticed that though both of our locations are near some great galleries who tend to feature talent that's already amassed a following or have a continuous platform to promote their work.
What we're hoping to achieve with our pop-up art gallery is to bring visibility to and offer a space where we can use our platform to provide a much needed focus on local and truly under-the-radar artists who are as equally talented and creative as those artists that other galleries tend to feature, but are unfortunately not afforded the same opportunities as them.
At the end of the day, if we're able to bring visibility to these artists through this campaign and provide them with greater opportunities, then I'd say that the campaign was a success.
Shop the enter collection at Extra Butter here.