The thought of moving can be anxiety-inducing for some, especially when the destination is a far cry from what you know. While laying roots in an unfamiliar area isn't always easy, it just feels natural for the Fred Segal brand.
For more than 60 years, the iconic lifestyle brand has been integral in shaping west coast style, defining the "LA look," and sparking a revolutionary shift in the fashion landscape. After solidifying itself among the greats on Sunset Boulevard, the LA-born fashion purveyor plans to tackle the east coast with its latest pop-up shop in New York City.
The 600-square-foot installation is Fred Segal's first east coast location, applying the heritage and history of the brand in a whole new context. With a modern, minimalist take on the classic Fred Segal store design, this latest move displays the brand's willingness to evolve and explore. As part of the brand's east coast introduction, Fred Segal presents two distinct projects to help usher in the next chapter and celebrate new beginnings.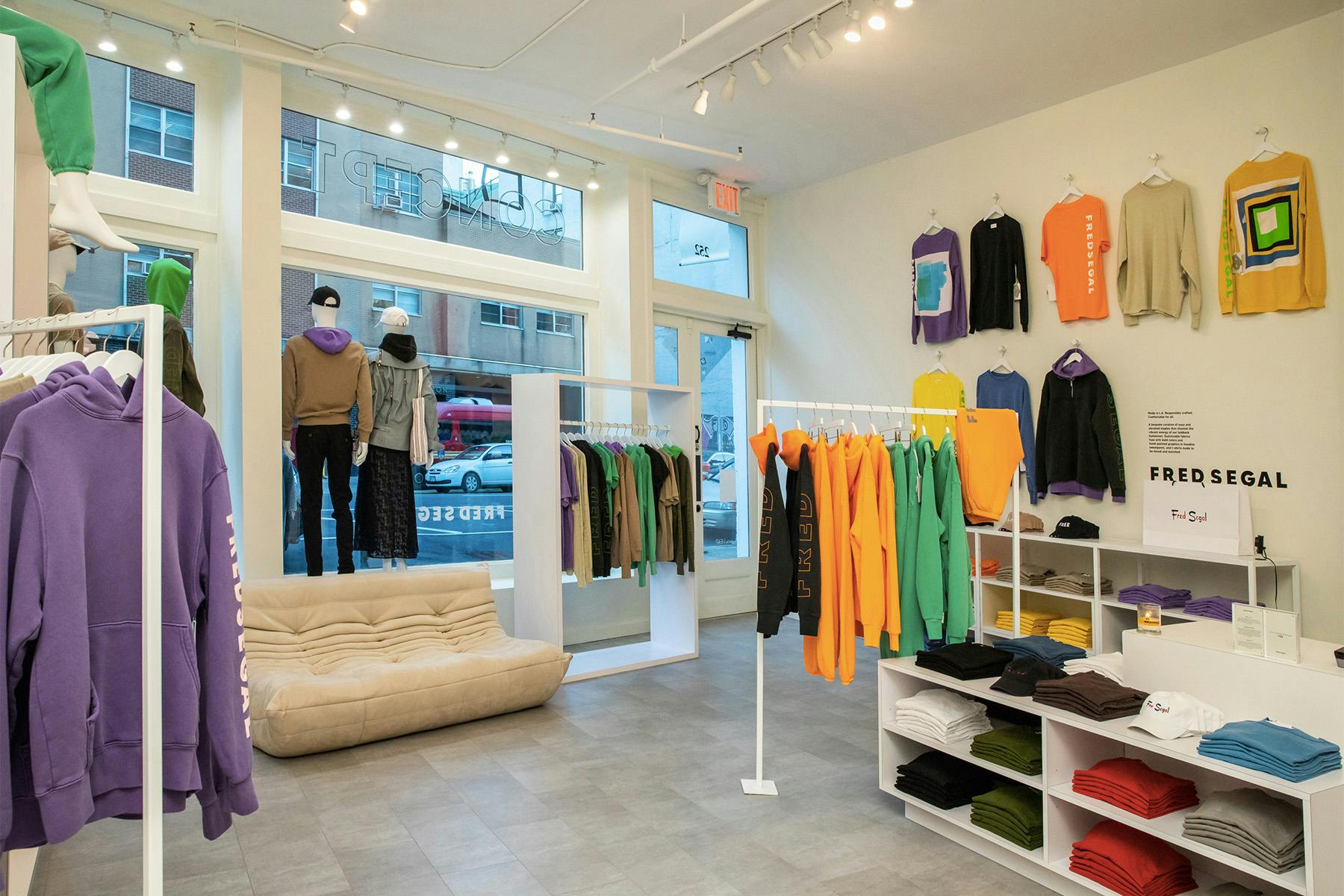 FOUND by Fred Segal sees the brand delving into the ever-expanding world of vintage to curate a collection of authentic garments that reflect its unique DNA. This concept focuses on offering pieces from various style eras ranging from those "just-right" American-made denim from the 60s to refurbished Rolexes and everything in between. This highly curated program has quickly become one of Fred Segal's most sought-after offerings, giving the brand a calling card upon its arrival in the Big Apple.
Accompanying the vintage capsule, Fred Segal is stocking items from its Neighborhoods collection, a private label series that draws inspiration from LA's vibrant communities and differing cultures. Featuring a new line of Neighborhoods tees exclusive to the NYC pop-up, this collection seamlessly merges Fred Segal's ethos with the spirit of the city, solidifying an already ideal connection.
Located on Lafayette Street in Soho Village, the Fred Segal pop-up will run through the holiday season, giving the brand plenty of time to settle into the new landscape–be sure to stop by if you find yourself in the Empire City.
Head over to 252 Lafayette Street in NYC or visit fredsegal.com to shop more.