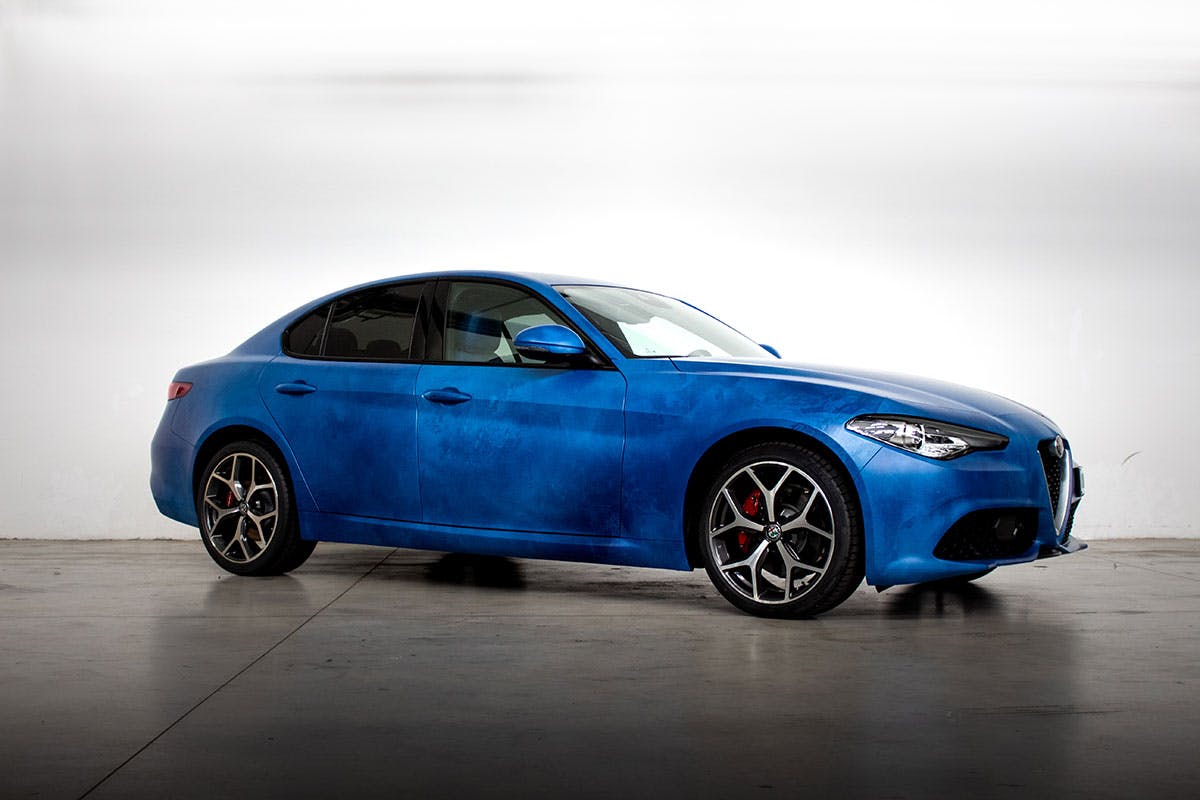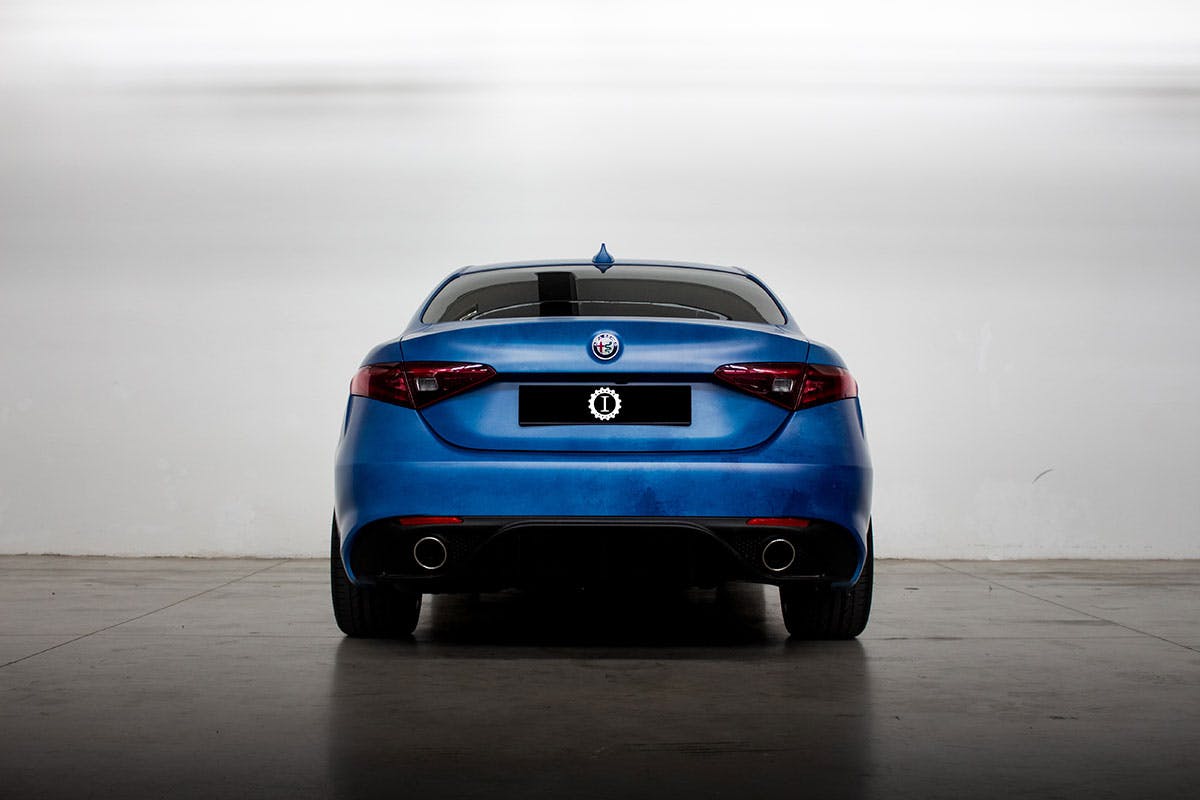 Milan-based car modder Garage Italia Customs has just unveiled a range of custom Alfa Romeo Giulia Veloce "Grand Tour" cars for rental company Hertz, complete with a wild fresco painting on the ceiling.
The cars are painted in dazzling blue lapis-lazuli and boast blue interiors decked out with Poltrona Frau leather and Alcantara inserts. But it's the fresco that's the real head-turner, making it ideal for any luxe car enthusiast wanting to inject a dash of art into their next touring vacation. The fresco is taken from the depiction of Apollo in Federico and Taddeo Zuccari's Zodiac, which can be found at Odescalchi Castle on Lake Bracciano just outside of Rome.
The "Grand Tour" name could be influenced by the Alfa Romeo model's appearance on Prime Video auto show The Grand Tour.
The three "Grand Tour" Alfa Romeo Giulia Veloces are part of Hertz's Italia Premium fleet, otherwise known as "Selezione Italia," alongside three electric Fiat 500 Jollys from Garage Italia's Icon-e project.