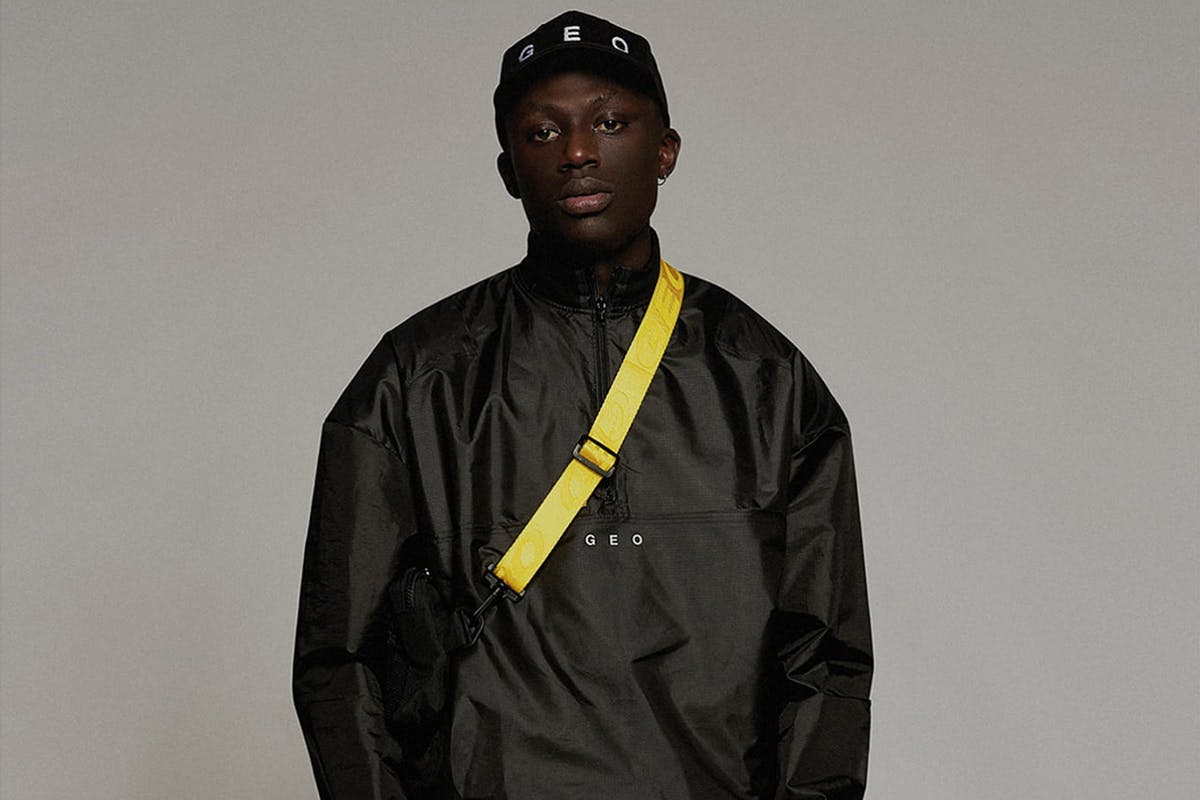 GEO is a graphic artist, fashion designer and former DONDA affiliate visual artist. The multi-hyphenate's eponymous clothing line, a streetwear label with an athletic London style, just dropped its third collection.
GEO's latest drop contains oversized graphic tees, nylon sportswear, hoodies, reconstructed denim (with nylon shins!), and branded metallic accessories. We asked him a few questions about his early inspirations, why the industry needs to revive the retail experience, and about the relationship between streetwear and fashion.
You can shop the collection via the GEO webstore here.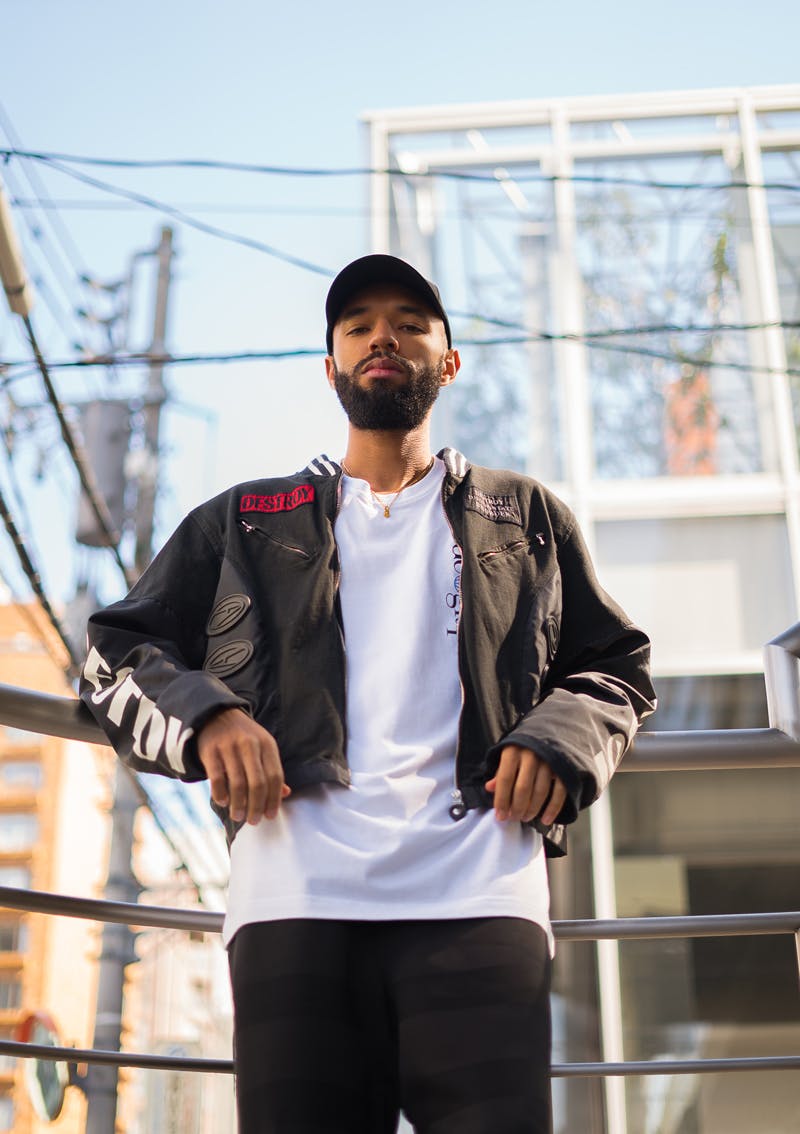 Who were some of the designers, brands or figures that inspired you growing up?
I grew up in London so my choice in fashion was pretty straight forward: full Nike tracksuit and some fresh white Air Forces or Air Max 90s or 95s with the side bag, that grime attire that's still about today. I remember going to New York for the first time, I think I was like 12. That's when my interest in fashion started taking shape. I got my first pair of Jordans that trip; some white and blue 13s. I copped some Sean John, Avirex, some Ralph and a Marc Ecko tracksuit. Marc Ecko was cool. His transition from graffiti to clothes (to co-founding Complex), the shift from digital to physical, is relevant. UK designer John Richmond was an inspiration too.
How did you initially make the transition from graphic design to fashion design and what was the biggest thing you learned through the process?
I began working on some merchandise projects for music clients. My very first merch project was for G.O.O.D. Music. I was creating concepts and prepping artwork for print. Although this was low level, it gave me good insight into the process, which now seems like second nature.
I'm still learning though, I'm always learning. I'm still working on solidifying the infrastructure but so far the biggest thing I've learned is the importance of life/work balance. It's important to work hard but just as important to live life because without that there is no inspiration. Being an all around textured person is key.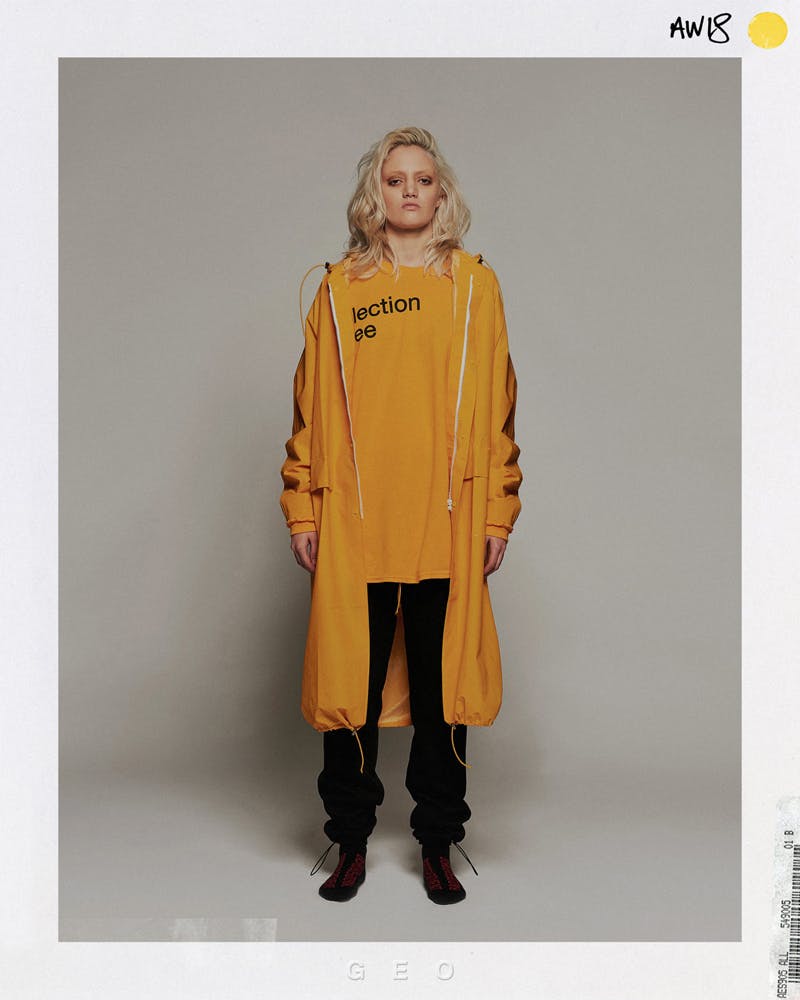 The line between streetwear and luxury have become more blurred over the last few years. How do you feel about this transition and its impact on culture?
The transition encompasses the best of fashion's highs and lows. Streetwear is texture and ruggedness, while luxury is refined and clean. Together it's a beautiful combination and something new all on its own. It's a reminder that high-end doesn't have to be limited to just one kind of class. I think its culture having an impact on fashion more so than fashion having an impact on culture. It's important to communicate the culture around streetwear; it will outlast a generation. It's relatable and that's why it works.
There has been a new wave of designers emerging from the UK. What do you think is fueling this change?
This fashion has existed in the UK for some time; people just happen to be paying attention now. I feel like pop culture has a big effect on that. Fashion is cyclical so next season there might be another trend coming out from somewhere else. The spotlight just happens to be on us right now; it's a great thing.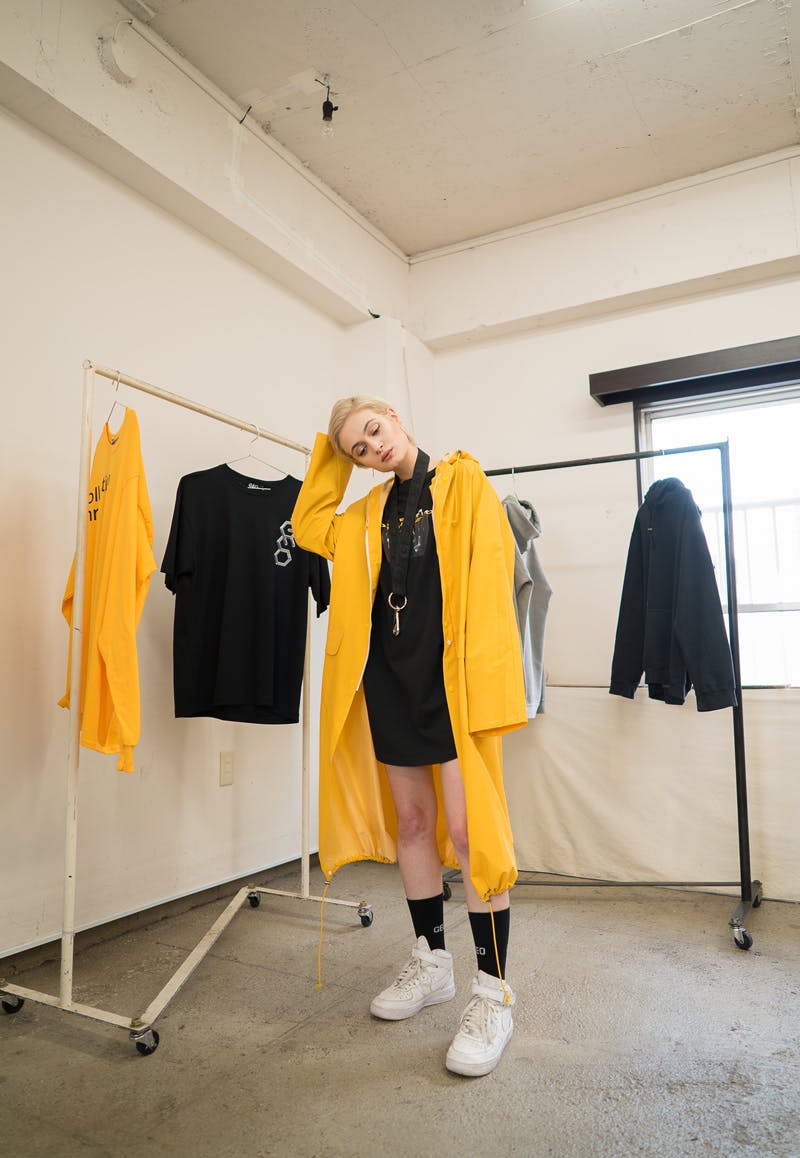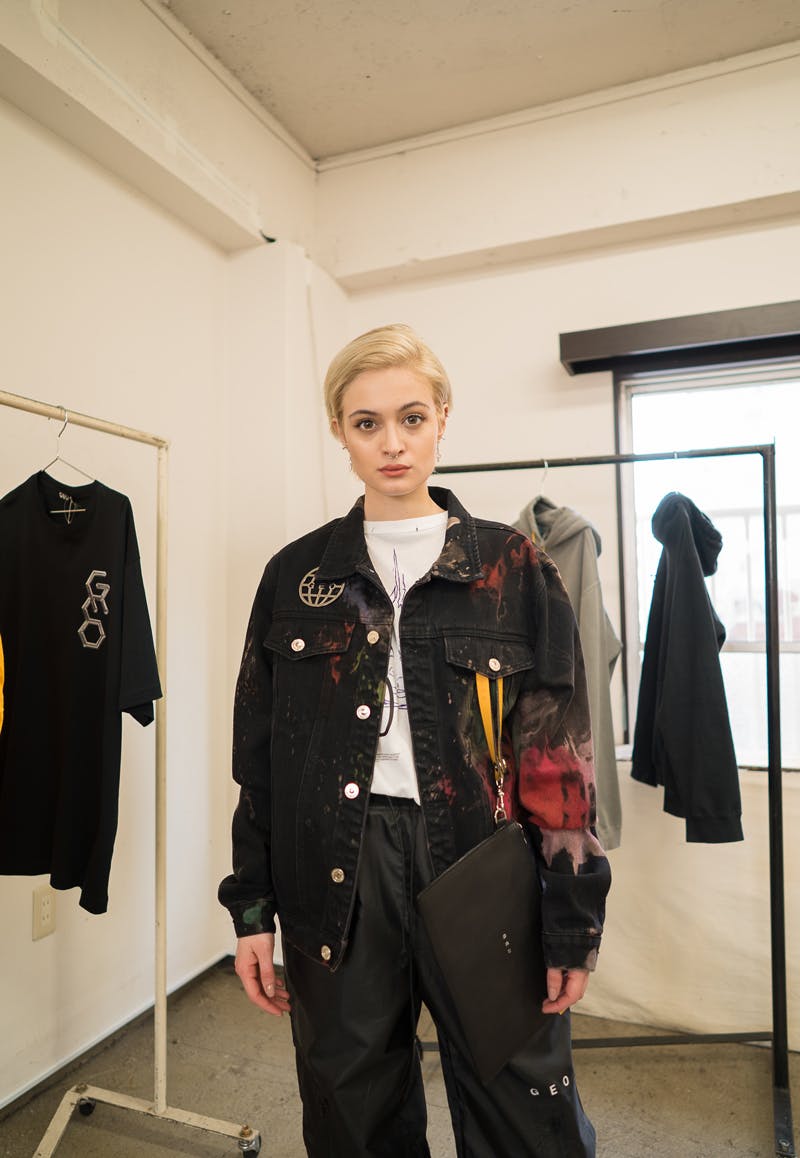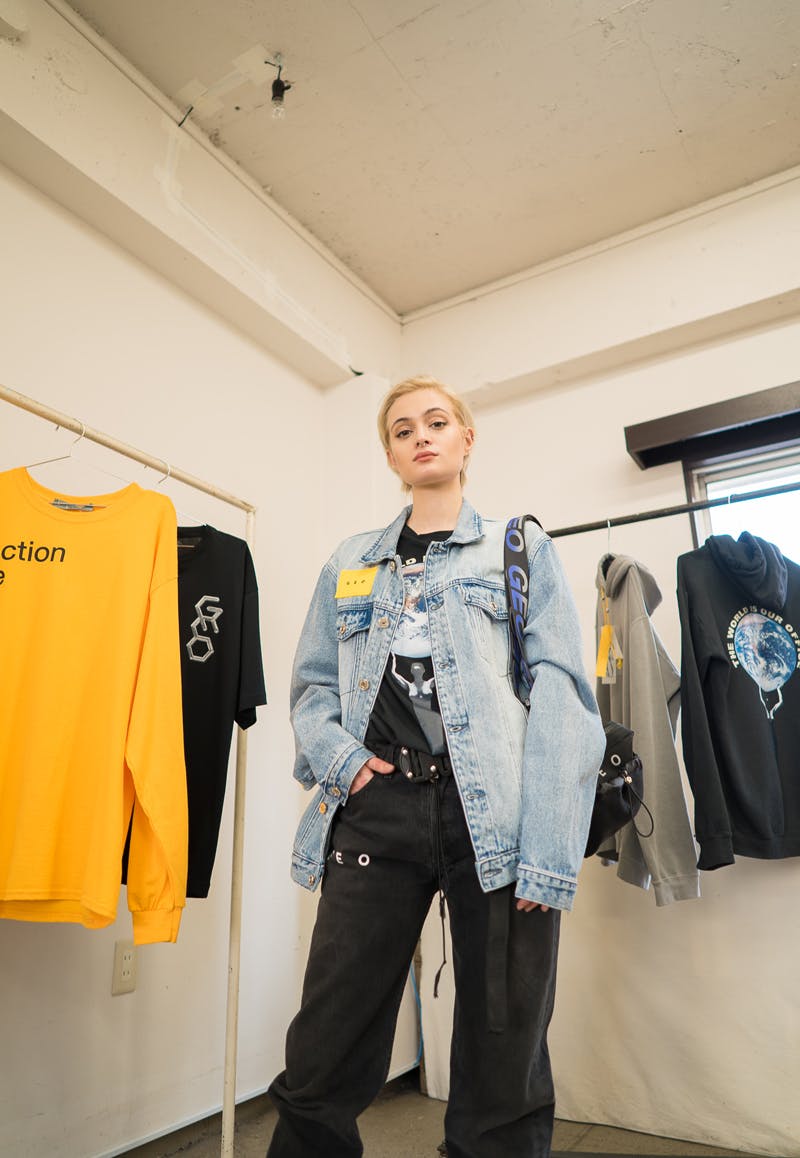 London is unique for being a very multicultural city. Did your upbringing in any way inspire you to use your brand as a way to capture a global audience?
A thousand percent. London is possibly the most multicultural city in the world. There's over 300 different languages spoken here. I come in contact with many types of cultures and subcultures daily. GEO is a direct result of my background, my environment and everyday surroundings. I've taken inspiration from people I come in contact with in everyday passing - from different silhouettes and materials to graphics. I might see a material of someone's pants and like it, and I'll find a way to integrate it with something else I like and make it my own.
Your pieces are stocked across the world and you've grown a presence in Europe and Asia through collaborations with retailers like GR8 in Tokyo and pop-ups in places like Hong Kong. What do you think is unique about the Asian streetwear market and the role it plays in your brand?
I've always been drawn to Asian culture. Their choices in fashion are expressive, experimental and just next level. 10 years ago I was heavily into NIGO, Ice Cream, BAPE and The Neptunes. I was drawn to their use of graphics and how cool their store concepts were. Japan in particular places a high importance on brand narrative. Walk into the BAPE store, for example, the stores are insane. It's a whole experience. They're thinking about the end consumer from beginning to end. The culture and the market are more organized in my opinion. They don't cut corners. They understand our vision and where I'm trying to take it.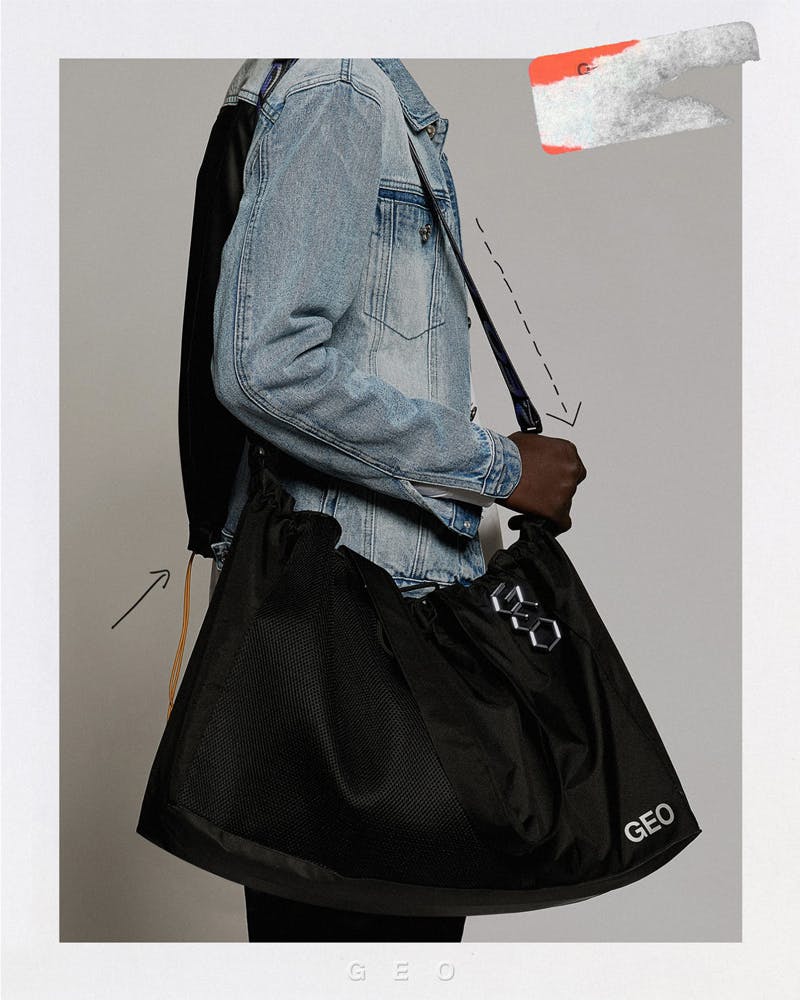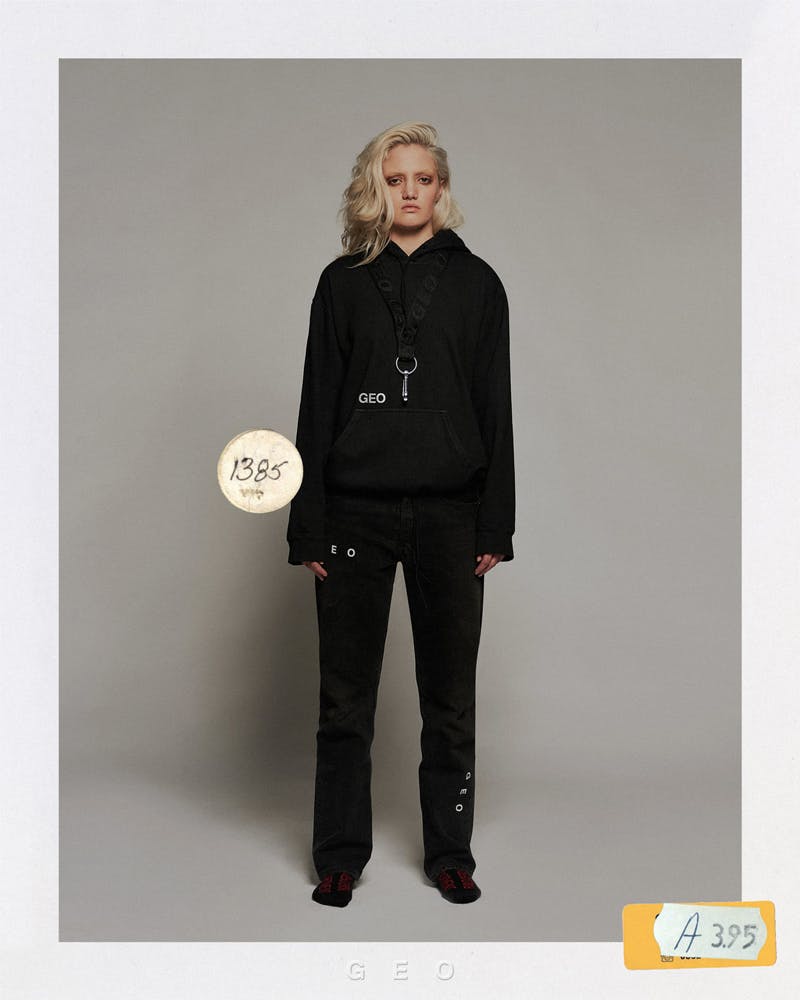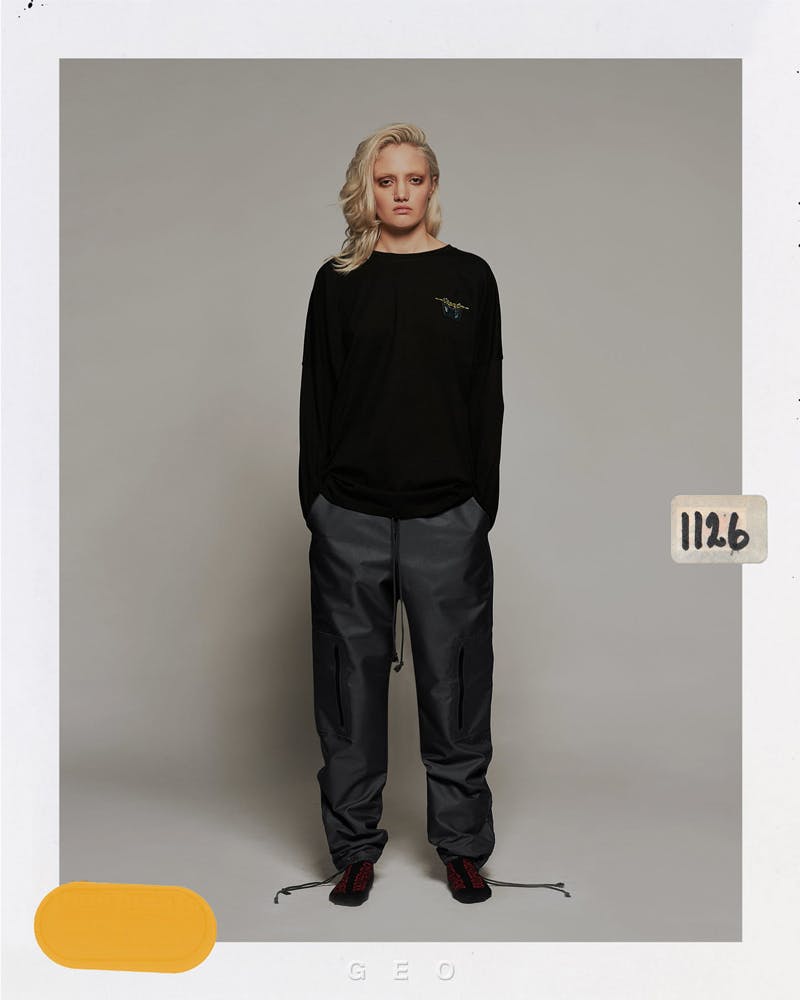 We are getting into a space where people want to have more physical experiences with brands. Something you have been able to do through your events and pop-ups. Why do you think this is important and do you plan to expand this in the future?
I've actually been telling people for years that the retail experience has been dead, along with cinemas and restaurants. People grow bored of repetition. Stores need new ways to compete in the market like by offering exclusive products that aren't sold online and just creating unique experiences altogether. Connections are essential. It's important to me that people take more away from GEO than just clothes. My pop-ups are heavily focused on creating an experience for everyone.
What can we expect in 2018 from GEO?
All around growth.