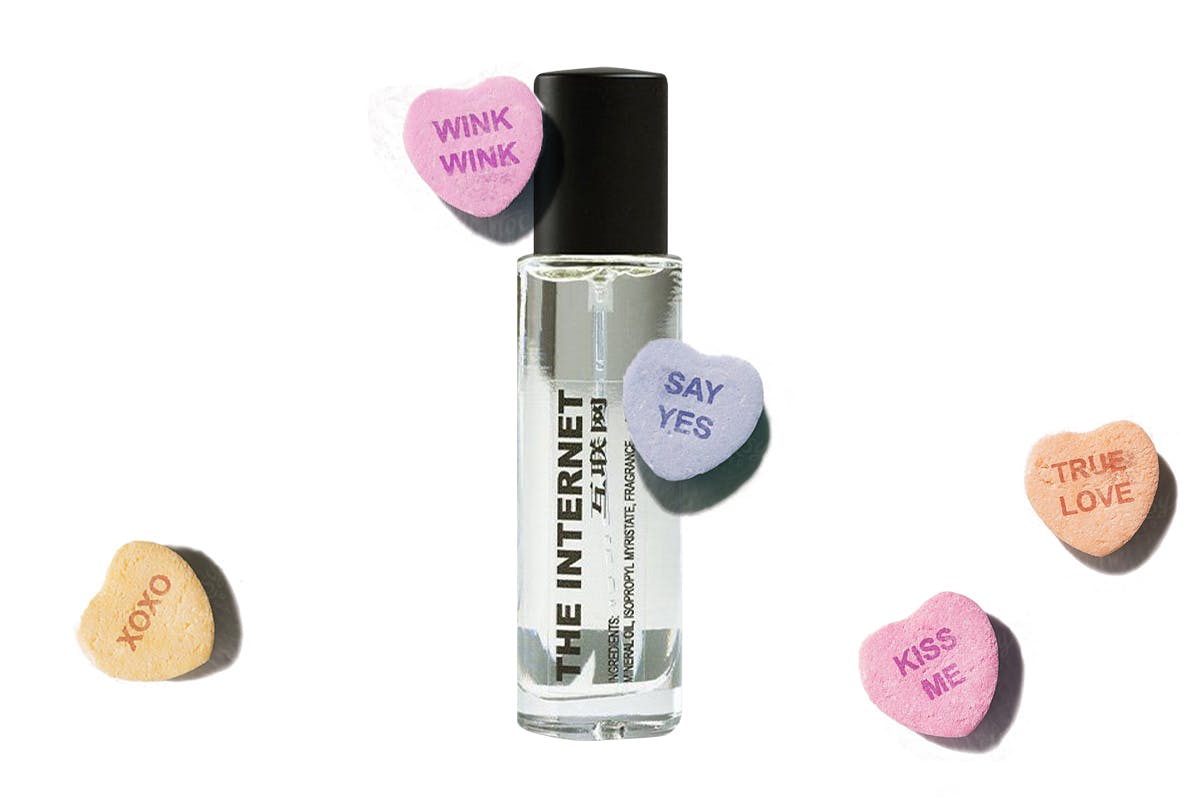 For one reason or another, certain people are impossible to buy for. They either have everything or think they do... both of which make it a challenge getting them to let on about what it is they really want. And if your other half is one of those people, valentines day is always going to be challenging.
In light of this, we at Highsnobiety have put in the leg work to present you with a list of collectible products so unexpectedly good, nobody is strong enough to resist its charm.
Going beyond the typical flowers and chocolates, the following list works for whoever you are out shopping for this valentines day — capable to appease even the fussiest of giftees.
Scroll below to view all the best gifts to buy the person who has everything for valentines day.
Tekla Fabrics Classic Bathrobe
Even if the person you're buying for already has a cozy bathrobe, we'd challenge them on whether it's comfier than one from Tekla fabrics. The Copenhagen-based luxury label has mastered the art of loungewear.
Malte Van Der Meyden EPS5 Highsnobiety Candle
While everyone appreciates a good candle, few people have one as eye-catching as this design from Malte Van Der Meyden. And the Düsseldorf-based designer was even kind enough to create this one in an exclusive colorway for Highsnobiety.
HO HO COCO Mit Allem Cap
If you're ever asked what toppings you would like on your döner kebab while in Germany, this cap will answer for you.
Byredo Travel Leather Case
When you've run out of Byredo Eau de Parfum to gift your other half, it's time to buy them a luxurious leather traveling case for their favorite perfume.
3909 Kettle by Virgil Abloh Securities for Alessi
Marking the first time that Alessi has allowed its trademark product to be re-interpreted, the late Virgil Abloh's love of basketball inspired this updated design icon. As much as this is a top-range kettle, it is also a collectible piece that presents Abloh's unique vision.
The Elder Statesman Mini Teddy Bear
Made by L.A.-based luxury label The Elder Statesman using soft cashmere and its expert knitting techniques, this is not your average cuddly toy.
Byredo Body Wash 225ml 'Gypsy Water'
Everyone appreciates a fancy body wash — even those who have everything. This one from Byredo has a fresh and woody scent made to evoke the smells a Romani Gypsy might encounter during nights spent in the forest.
Laura Welker Hot Legs Candleholders
Even the person who has every home decoration imaginable probably doesn't have candleholders as fun and eye-catching as these from Laura Welker.
19-69 Female Christ BP Candle
No matter how many candles someone already owns, there's always space for one more — especially during the current winter cold. This one is inspired by a performance act from 1969 where a naked woman, carrying a cross, walked through the Copenhagen Stock Exchange, a typically niche reference for the luxury fragrance label 19-69 to use.
AGR Fingerless Gloves
Creating experimental knitwear is where AGR excels, and that includes everything from big fuzzy sweaters to these cute fingerless gloves.
Leblon Delienne Mickey Welcome 30cm
The person who has everything might already own a good chunk of Disney merch, but they won't own anything made with the craftsmanship of a Leblon Delienne figurine. The Mickey Welcome is the most popular of its figurines and is seen here in an exclusive colorway for Highsnobiety.
SSU Crochet Flat Hat
SSU continues to prove that everything looks better when it's crocheted — even a flat cap.
Marni Leopard Mule Sabot
It doesn't get much cozier than a pair of fluffy print slip-on mules, and when they come with leopard print courtesy of Marni things only get better.
Medicom Toy Be@rbrick Toshusai Sharaku Actor Otani Oniji III as the Footman (Yakko) Edohei 1000%
Be@rbrick Toshusai Sharaku Actor Otani Oniji III as the Footman (Yakko) Edohei 1000%
Buy at Highsnobiety
Collectibles are always a solid gift choice but if that gift happens to be a Be@rbrick, you can guarantee it'll be appreciated.
Want to keep browsing? Download the Highsnobiety app for all the hottest products and brands from the Highsnobiety Shop. Highsnobiety has affiliate marketing partnerships, which means we may receive a commission from your purchase.