Even before Covid-19 and lives lived in lockdown, street style galleries were beginning to feel a little same-same. But if the past few months are anything to go by, the looks – especially those coming out New York, London and Paris — have been much bolder and more expressive. Maybe it's the result of people having spent so much time indoors now itching to let out pent-up self-expression? Pair that with the new guard of snappers like Alexandre Gaudin and Adam Katz Sinding, and the genre might be poised for a return to glory.
For Toronto-born, Sydney-based photographer Giuseppe Santamaria, street style photography is a classic case of side hustle turned full-time gig. Fueled by the early '00s Tumblr boom, his blog, Men In This Town, rose to prominence alongside the work of fellow shutterbugs such as Scott Schuman and Tommy Ton. It enabled the graphic designer to leave his corporate job behind and follow his camera lens.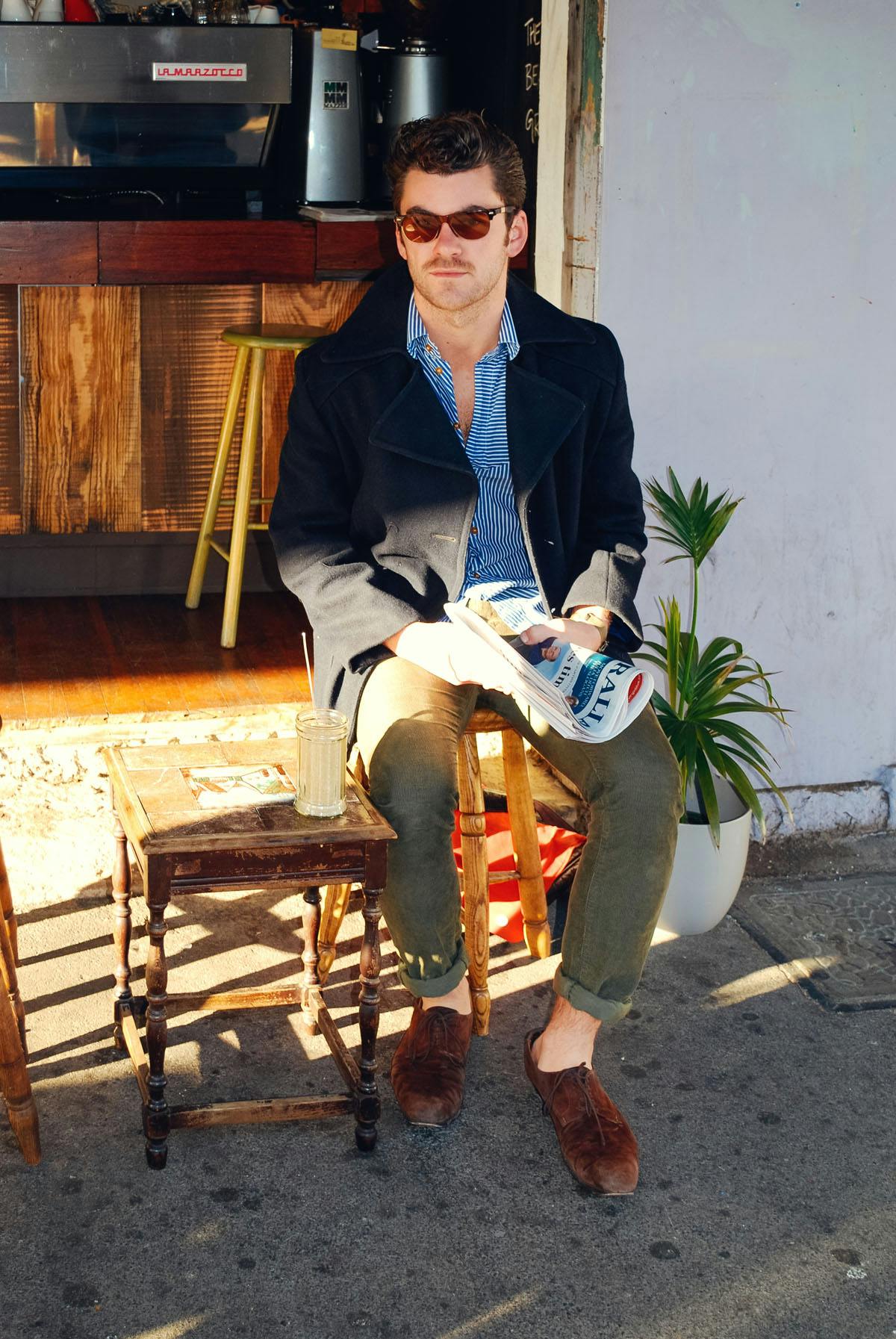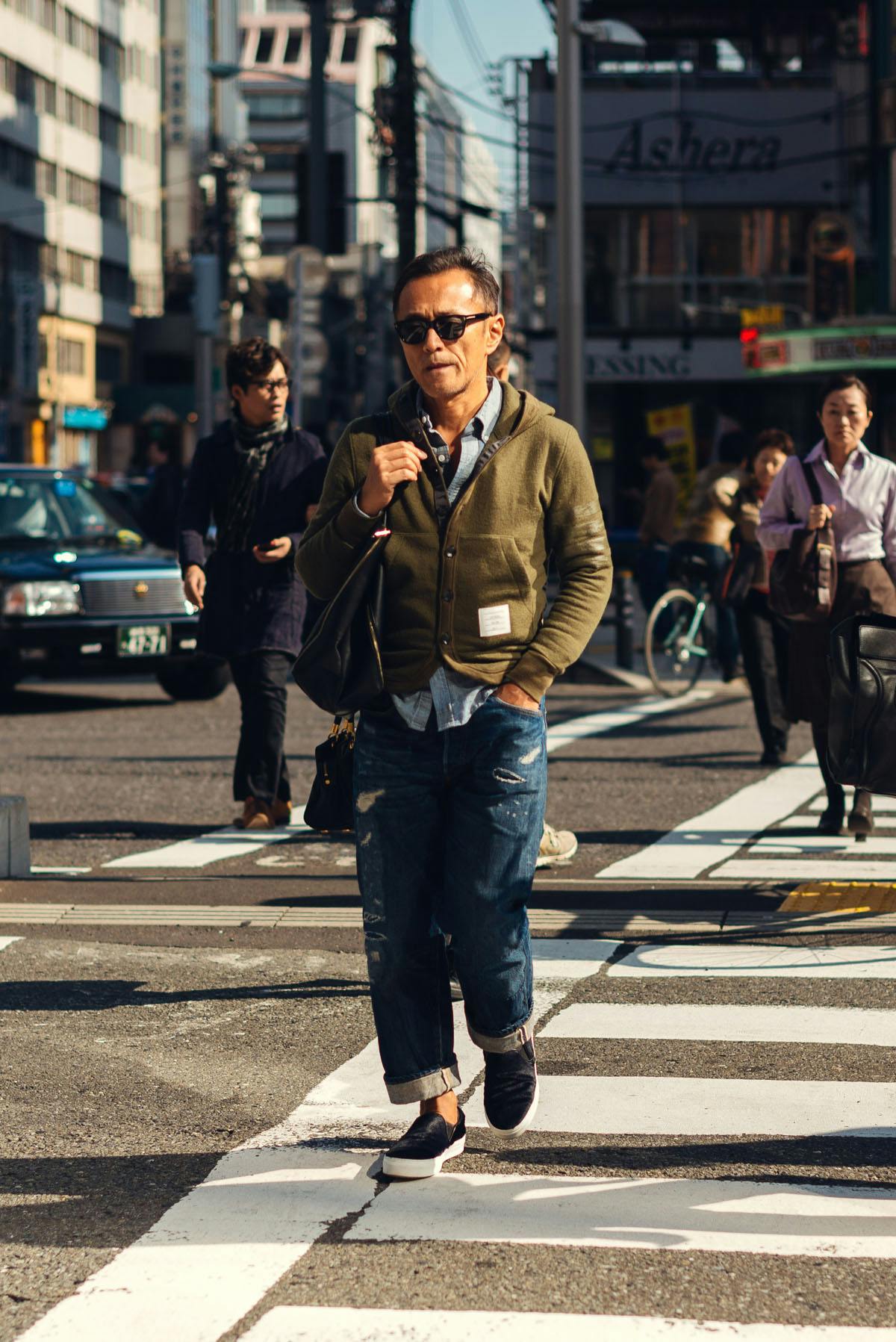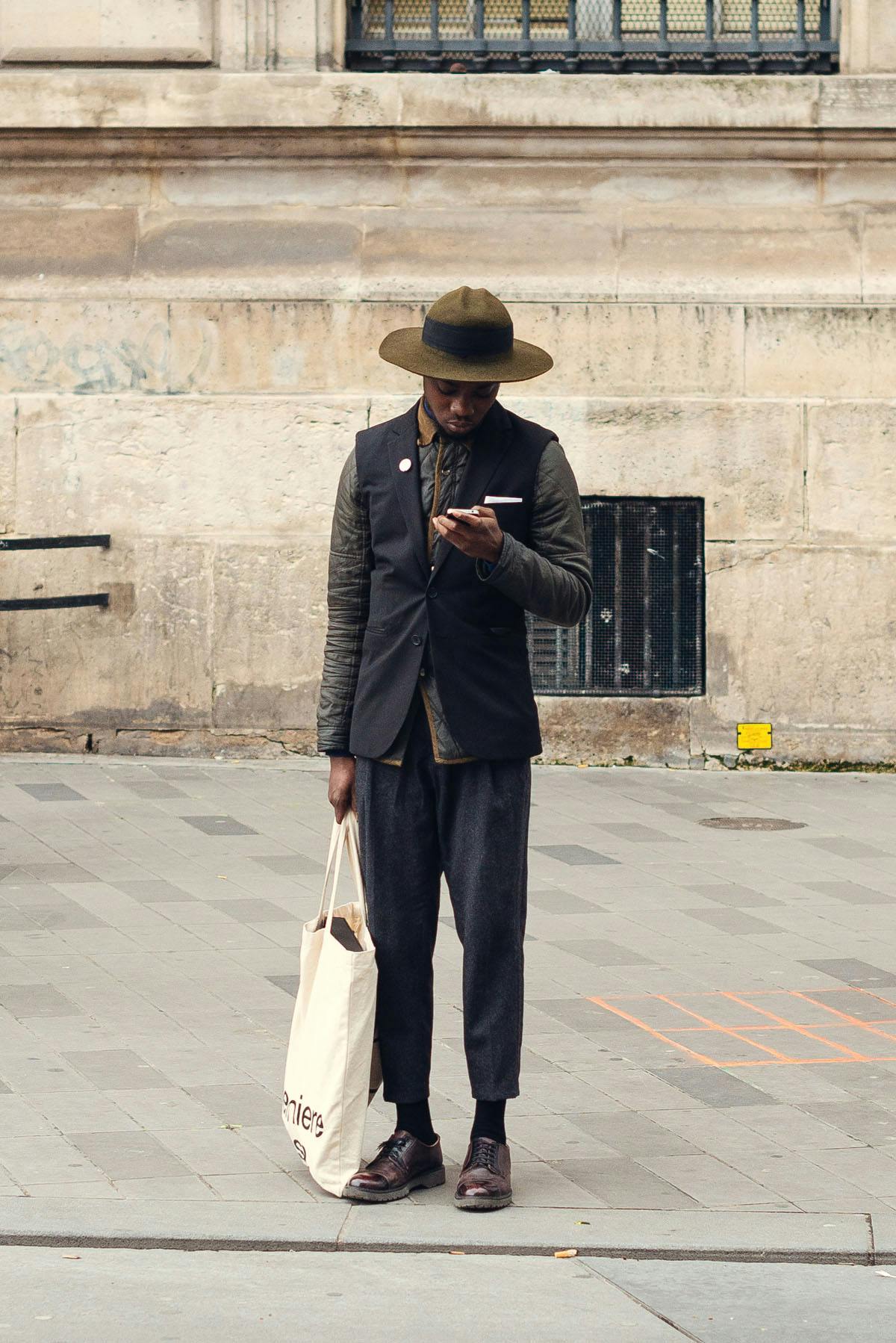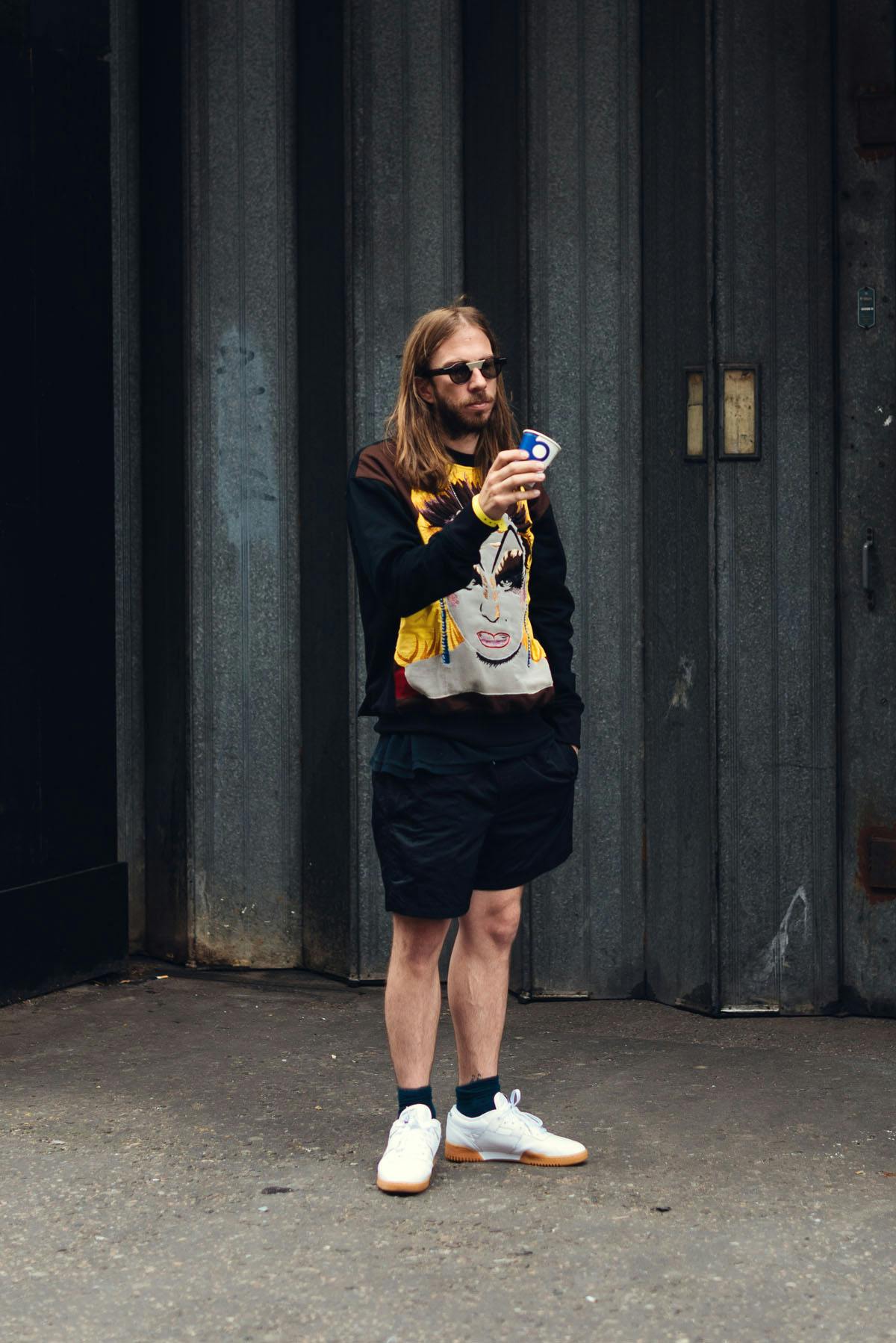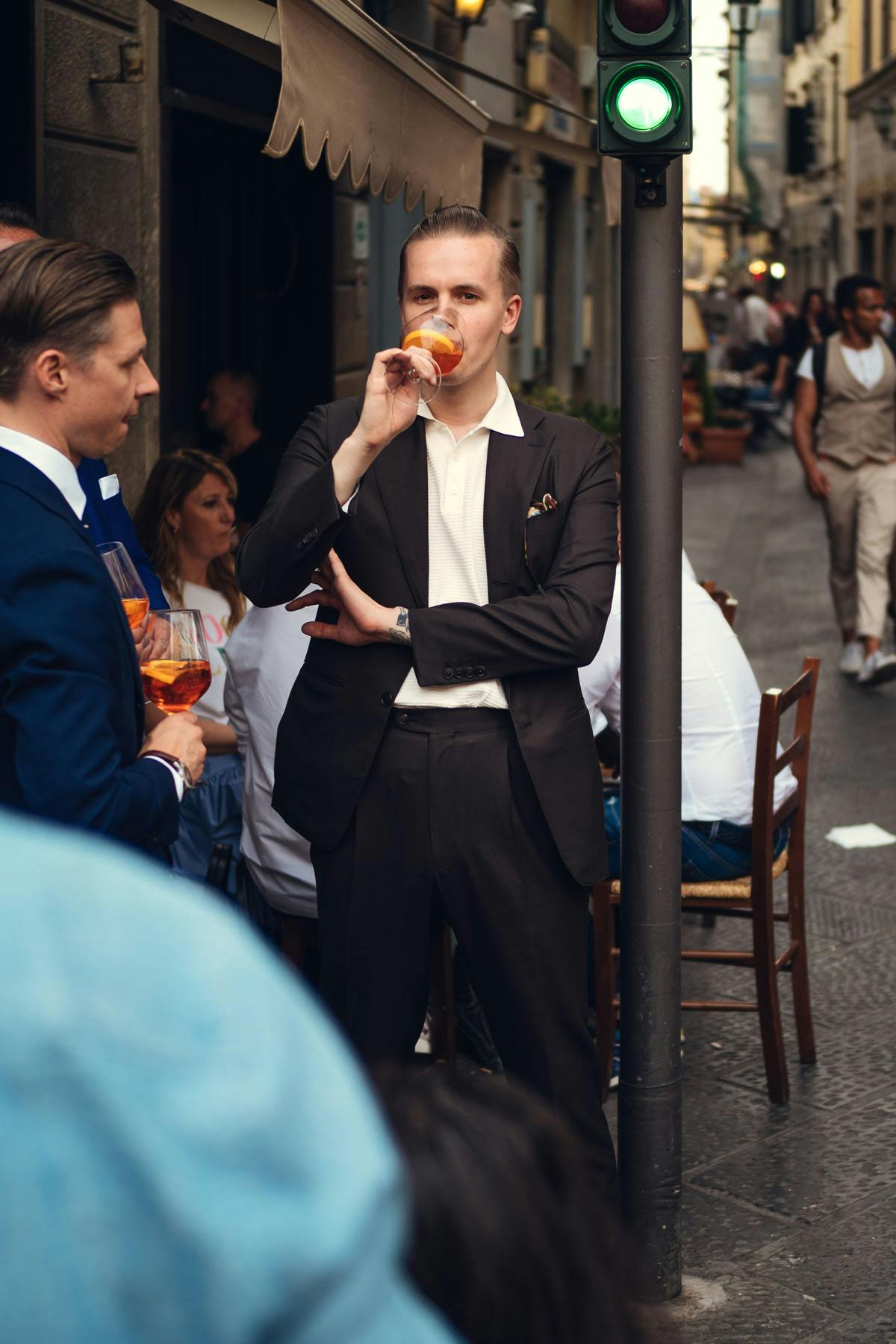 This month, following the success of the previous books and after 10 years documenting street style around the world, Giuseppe releases his most comprehensive project yet. Men In This Town: A Decade of Men's Street Style documents a range of menswear trends and fashion movements encompassing everything from the hipster (which he's thoughtfully rebranded as "The New Bohemia") to new luxury and everything in between.
We caught up with Giueseppe to chat about the book and how men's style has changed over the past decade.
The book covers 10 years, but how long you've been doing Men in this Town for?
Yeah, so the book is 10 years. I started in 2010 because I wanted to practice photography. I'm a graphic designer by trade. The Satorialist was an obvious inspiration at the time that really brought street style to the surface, so I thought let me try doing something similar.
We've all been missing human interaction lately. I remember scrolling through Instagram a couple of years ago and a photo of me in LA popped up on @meninthistown. You took it from behind, so I had no idea that you'd even taken it.
I tend to be very fly on the wall in my approach. So yeah, if there's something that stands out, or I notice the way that something falls on a person, I try to hit it. With your jacket, do you know where that was? It was downtown right?
Yeah, it was Downtown LA at Grand Central Market.
It was that big green oversized jacket! I don't know, it stood out to me. And the Kanye reference was there so it made sense. It was current. That photo is in here… it made it into the book. I always aim for the front, but there's a lot of back shots.
I'm stoked to be included! What drew you to menswear in particular?
I was 25 at the time and was really trying to find my own personal style. So it made sense for me to focus on menswear and figure out what I liked and what I didn't. I was really interested in what was out there. So it started out that way. And then I started the blog... I started using Tumblr, and it really took off from there.
I remember the Tumblr. It was in my bookmarks along with Jak & Jil back in the day.
It was great exposure. But as Tumblr went away, I learned to not put all my eggs in one basket. The ultimate goal was to have my work in print. You never know what's gonna happen to digital files. Books can last forever. At least one copy in this world can hopefully be there forever.
How did you notice that the internet and social media influencing the way guys dress?
From 2010, social media was really starting to pick up and guys were getting inspiration from all around the world. Now that everyone was posting their looks, you could see what other guys were doing. I found the idea of that really interesting and wanted to document it. I used to get asked a lot what the guys in Tokyo dress liked compared to the guys in New York or Sydney. And it has all kind of merged, rather than having a defined look in a certain town. But I think the way it's done is different.
In Tokyo for example, there's the insane amount of detail that goes into an outfit and the way that someone dresses. Like this image on the back cover. No matter what style it is, they put a lot of detail into it. And then in the last two to three years, I've seen that people are expressing themselves a little bit more. In a day, when I first started I'd probably get maybe two photos that I was happy with, or two looks that I photographed. Now I could go and get like at least 20-30 looks in a day.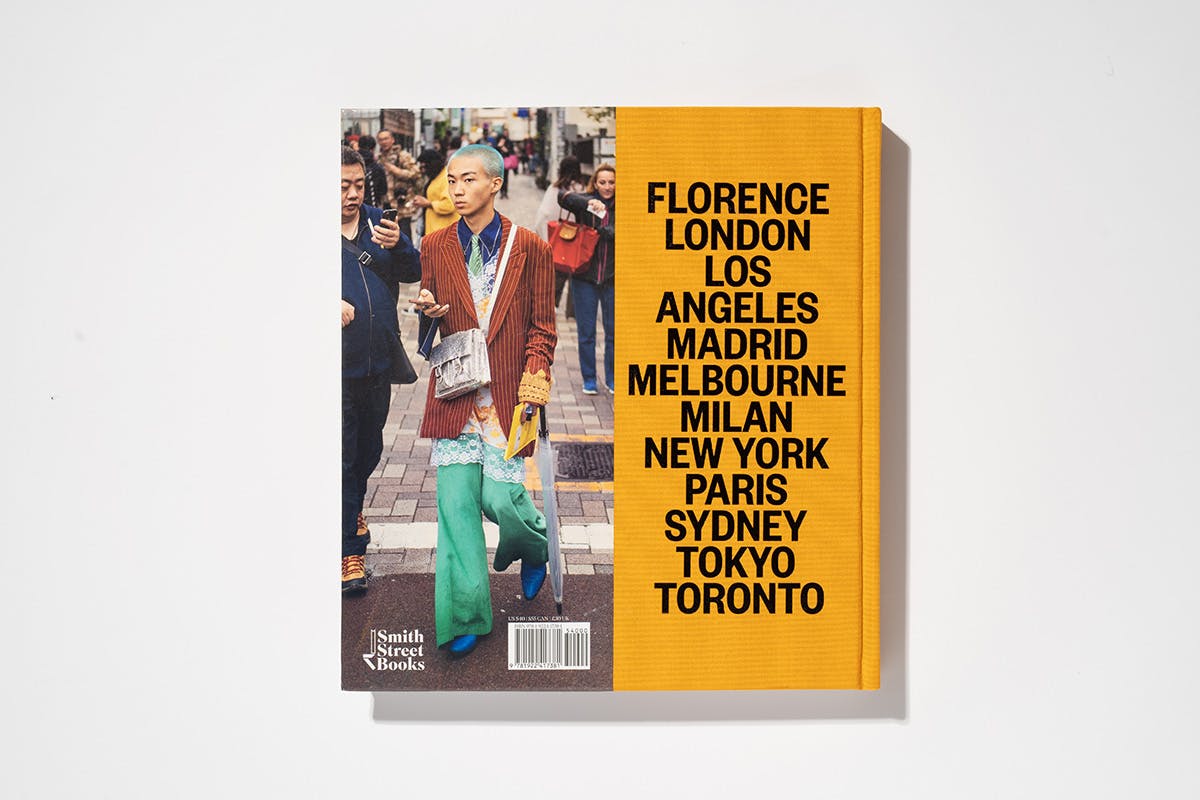 Can you tell me about your process when you're out on the streets? What are some of the elements you look for?
I'm looking for confidence. For me, that's when a look becomes great. It's someone who's walking down the street and they don't care what anyone else thinks. They're strutting their way through life. That's what I love. And that's what I want to capture. You know that's a personal style that they are 100 percent expressing from within, rather than wearing something trendy. That's what always gets me going. It's an environment thing too. If it's something that stands out from the environment, that always captures my attention. And even then, most likely there's confidence behind it.
Is there a particular photo in the book that has a really great memory attached to it?
With a lot of them, I'm able to sense exactly where I was. I love that. And I didn't expect these photos to do that necessarily — they are all strangers. But they all have a memory when I look at them.
My favorite was a recent one that was taken across the street from my studio here in Sydney. It was an older man wearing Nike sneakers. Just the story that someone like that could tell. I don't know who he is. But I would love to know what that's all about. Maybe he's an unexpected sneakerhead.
Did you talk to this guy afterwards?
No. I regret that.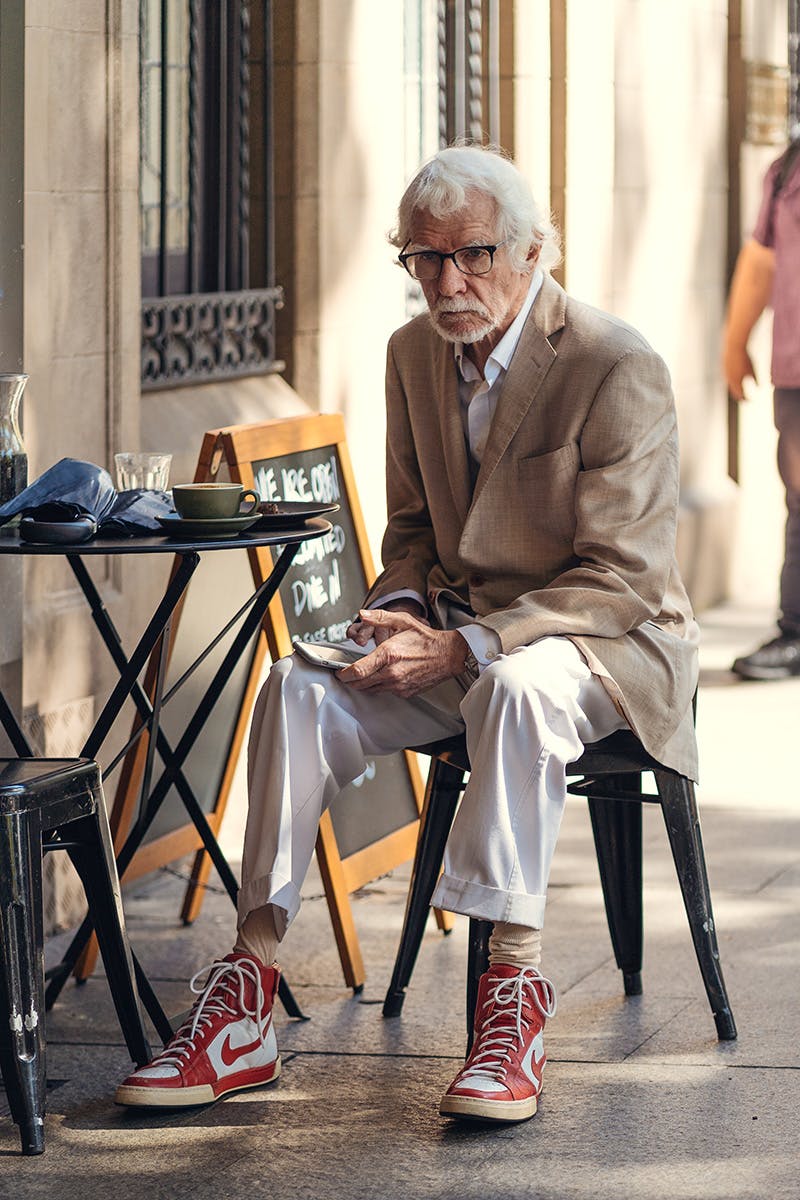 You've shot so many stylish men over the years; I noticed Andre Leon Talley as I flipped through. I really enjoy how the book is broken out into stories that highlight trends you saw over the past ten years. What are some of the styles or trends that you've really loved?
Well, I really love the last couple of years, probably 2018 to now, and seeing this new elevated street style. There's a whole chapter in the book dedicated to those decadent looks that you wouldn't expect from streetwear. And it's being done by such a variety of people, so I absolutely love that. It says so much because you would never have associated something like '90s Versace being worn with an Off-White belt. That's exciting. When you're seeing references from decades past that are flipped and presented in a new way.
What are you expecting to see more of in the next 12 months?
Fashion is a cycle of things that come back around and it's always exciting to see how they're reinterpreted. The seventies were hugely liberating for men. Everyone was really celebrating, you know, from sex to fashion. It was all out there. And then when AIDS happened it got quiet and people were more reserved, so it basically restarted from scratch. And I think we're now getting to a point where those boundaries are coming down again. The lines of what men are supposed to be, what women are supposed to be – it's all being erased.
Gender-fluidity is by no means new, but I think it's definitely becoming much more prominent. For instance, Troye Sivan was at The Met wearing a dress by Altu.
It has been done before, so we can't forget that. But change doesn't truly happen until it hits the mainstream. It's still going to take a while, but it's eventually going to get there. And I think once it does, maybe then something new will follow, because we've done it all, right? Maybe that's when the future of fashion will actually come to exist. It's exciting to think about what the next 10 years could look like.
What's next for street style photography?
Street style photography, like street style - had its moment and was a trend for a little bit. It was a time when fashion was becoming interesting again. So the fact that we could document it and put it out there for other people around the world to see was an interesting concept. Naturally, that's going to get old, like any trend gets old. So I think the true thing to look for with street photography is how long can a photographer keep up with it? And to me, the longer you can, the better the outcome. It shows style evolving, rather than seeing a snapshot of style from a particular time.
Looking at Bill Cunningham's work for example… he shot for The New York Times for 50 years. And maybe the clothes in every single shot weren't exciting at the time, but looking back it's amazing to see what stuff was like in 1994 or 2006. I think for those that keep going with it and keep documenting it, it pays off. It takes time to see it from an interesting point of view again.
So before we sign off, What's your take on how street style photography as a genre could be freshened up?
I think it can become fresh again by not necessarily depending on the fashion weeks. They're a nice bonus that I get content from once or twice a year, but my primary focus when it comes to street style is the everyday guy on the streets. I have my camera on me almost everyday when I'm walking and I snap away when I see someone that I'm interested in. I think real street style is what the everyday person does on the street. The way guys dress and how they genuinely express themselves – that's much more exciting for me to capture.
Giuseppe Santamaria's new book, Men In This Town: A Decade of Men's Street Style is available from October 12th online and at all good bookstores.