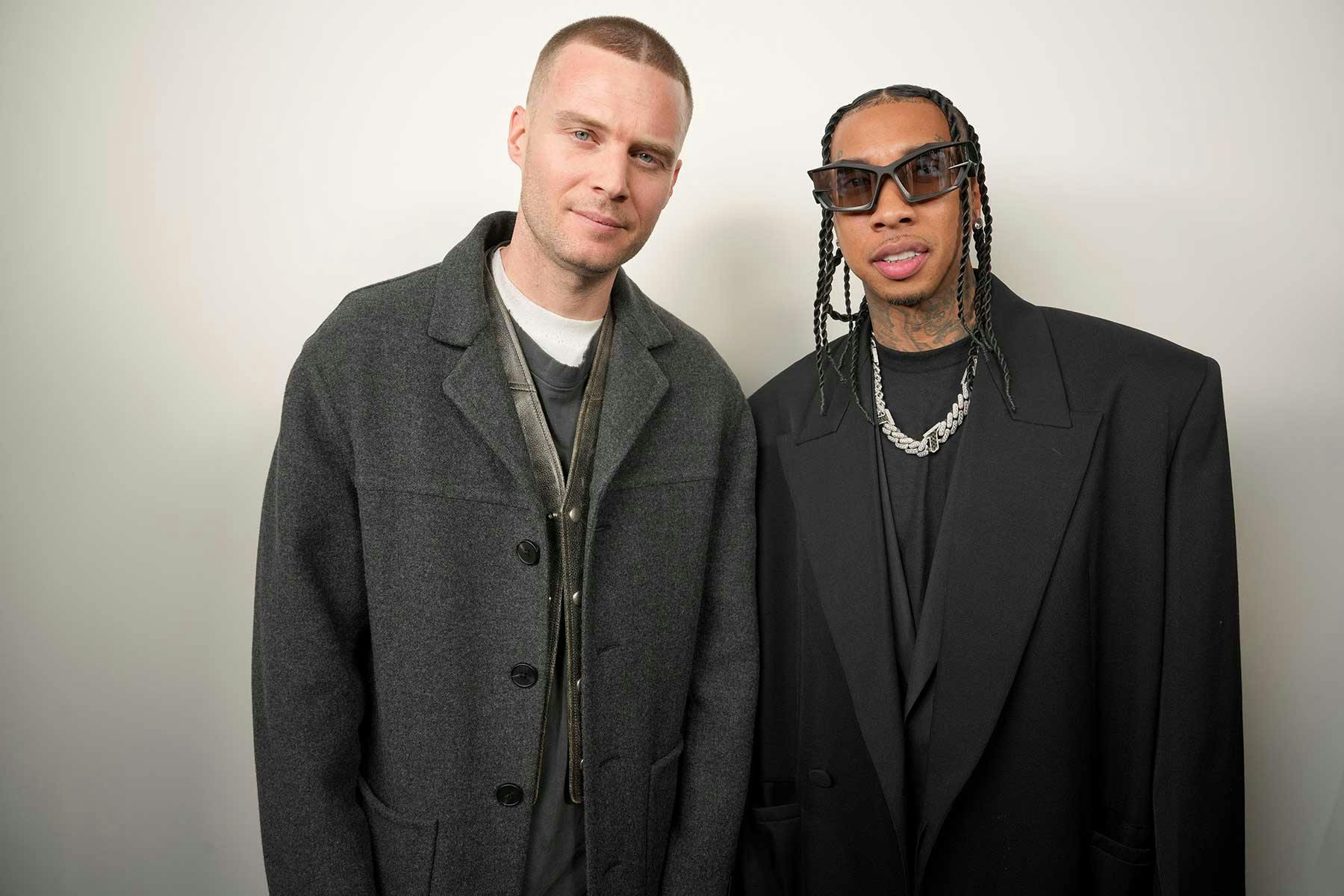 Tyga's enthusiasm is infectious. The "Taste" rapper knows his, well, taste and can't help but get excited about the stuff that gets him going.
So it was with Givenchy's Fall/Winter 2023, which the luxury house presented on January 18 with Tyga sitting front row, enjoying a first-hand view of creative director Matthew M. Williams' new vision.
And what a vision it was: Williams explored disparate sartorial cues, from ragged post-streetwear layers to sleek tailoring, interspersed with unexpected pattern, textural deconstruction, and shit-kicking boots.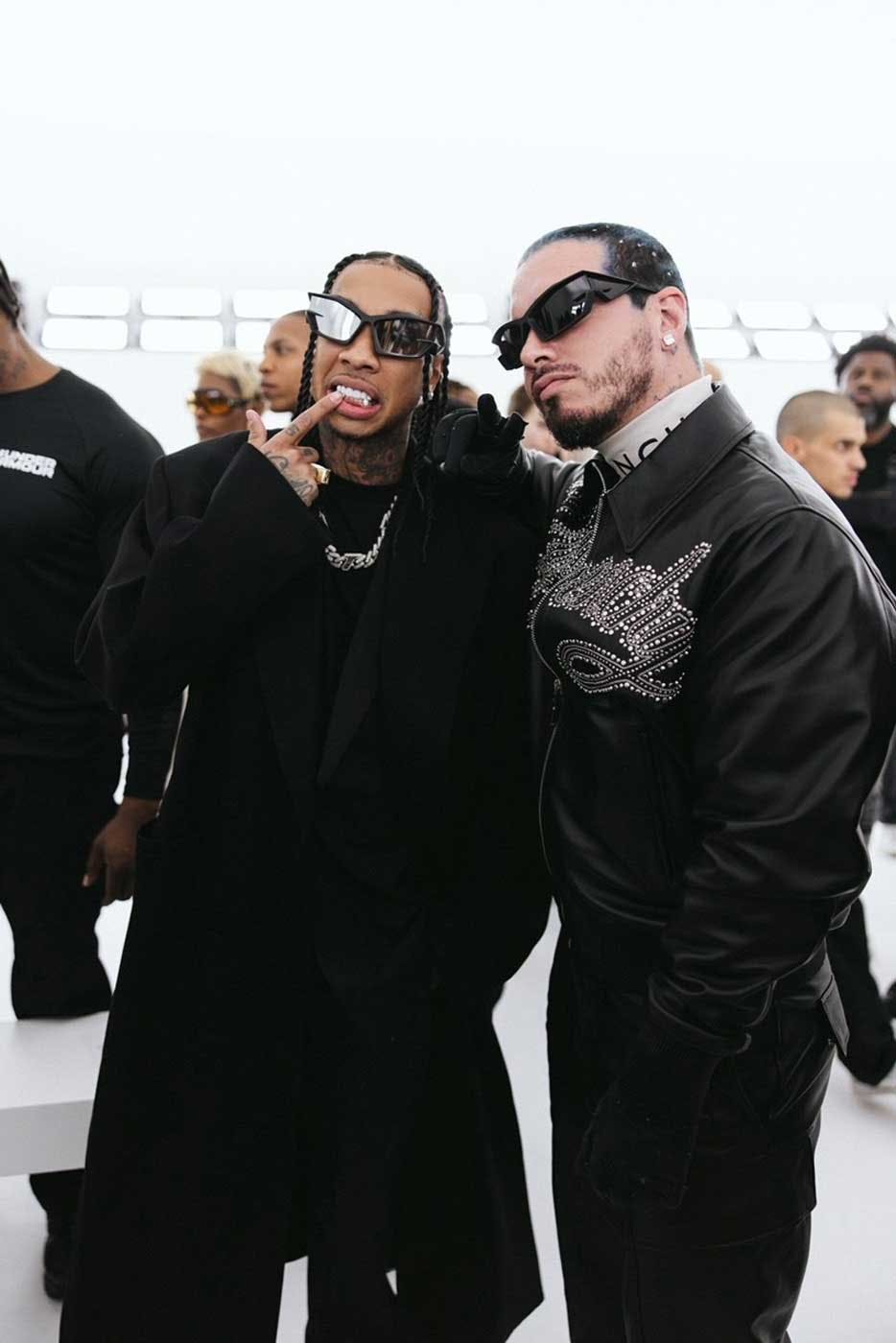 Needless to say, dressed in full Givenchy himself, Tyga was into it.
"This show was dope. 10/10," he enthused to Highsnobiety. "I appreciate the seamless balance of streetwear with formal and structured fits. Matthew M. Williams did a great job with this collection and you can really see the elevation of Givenchy."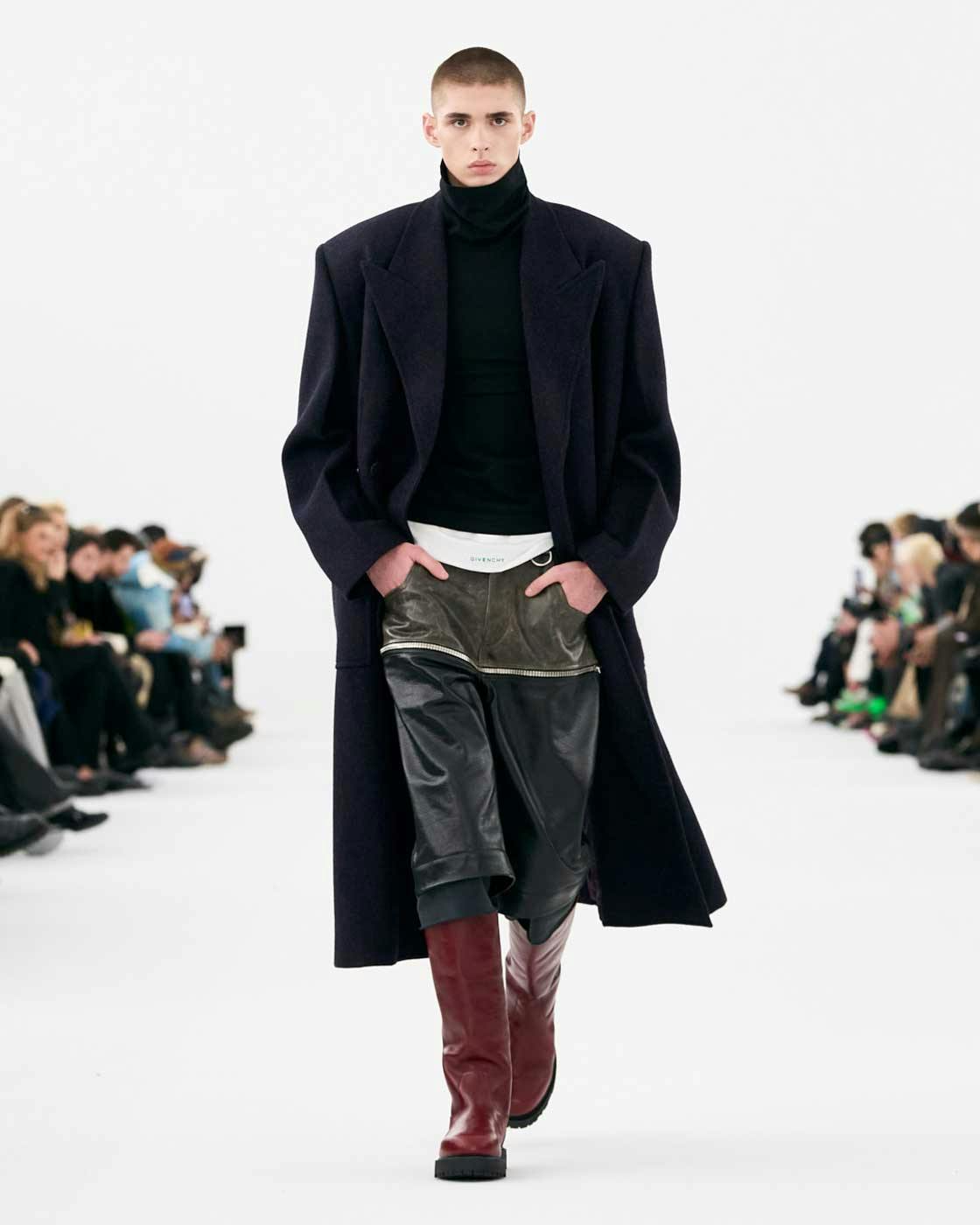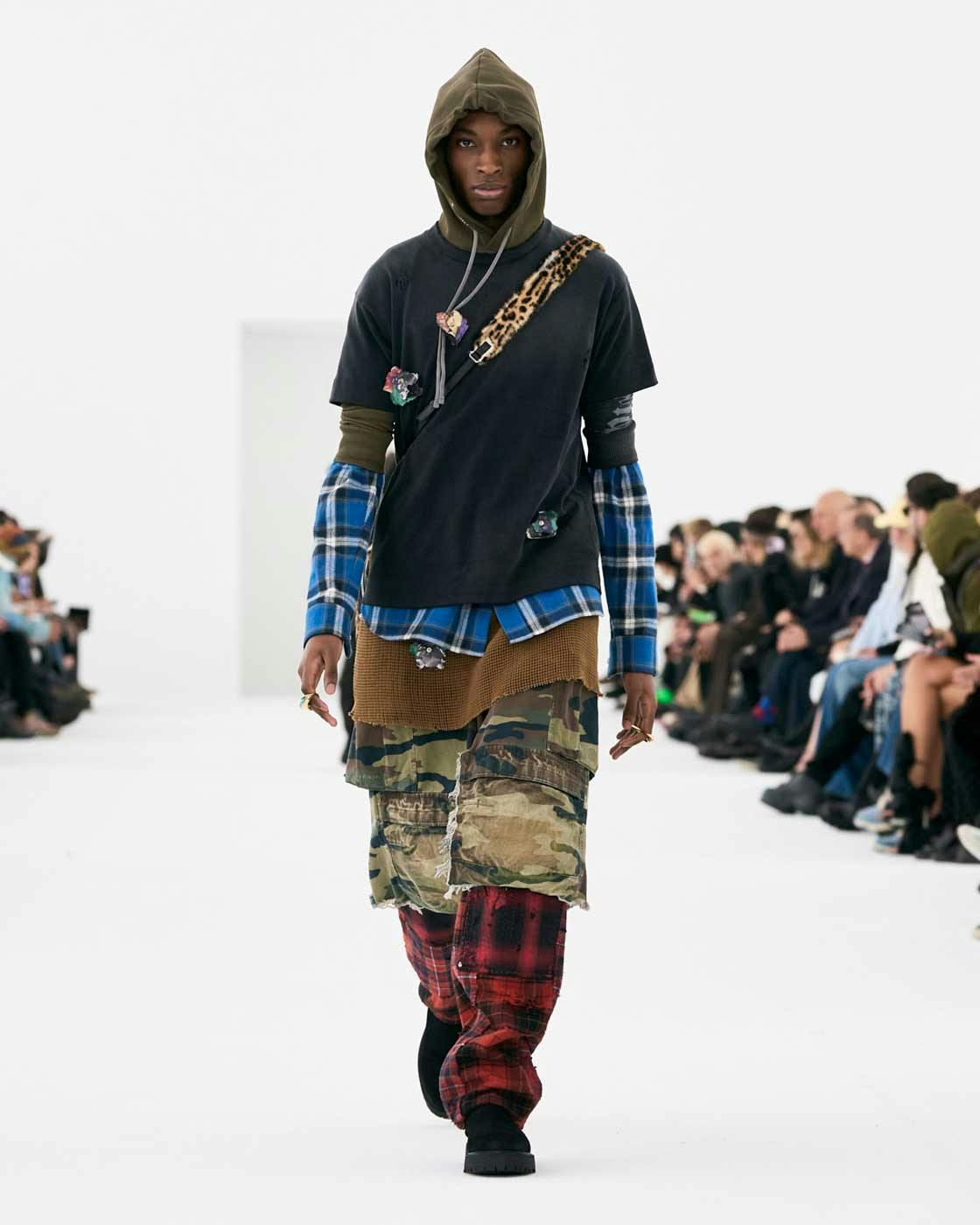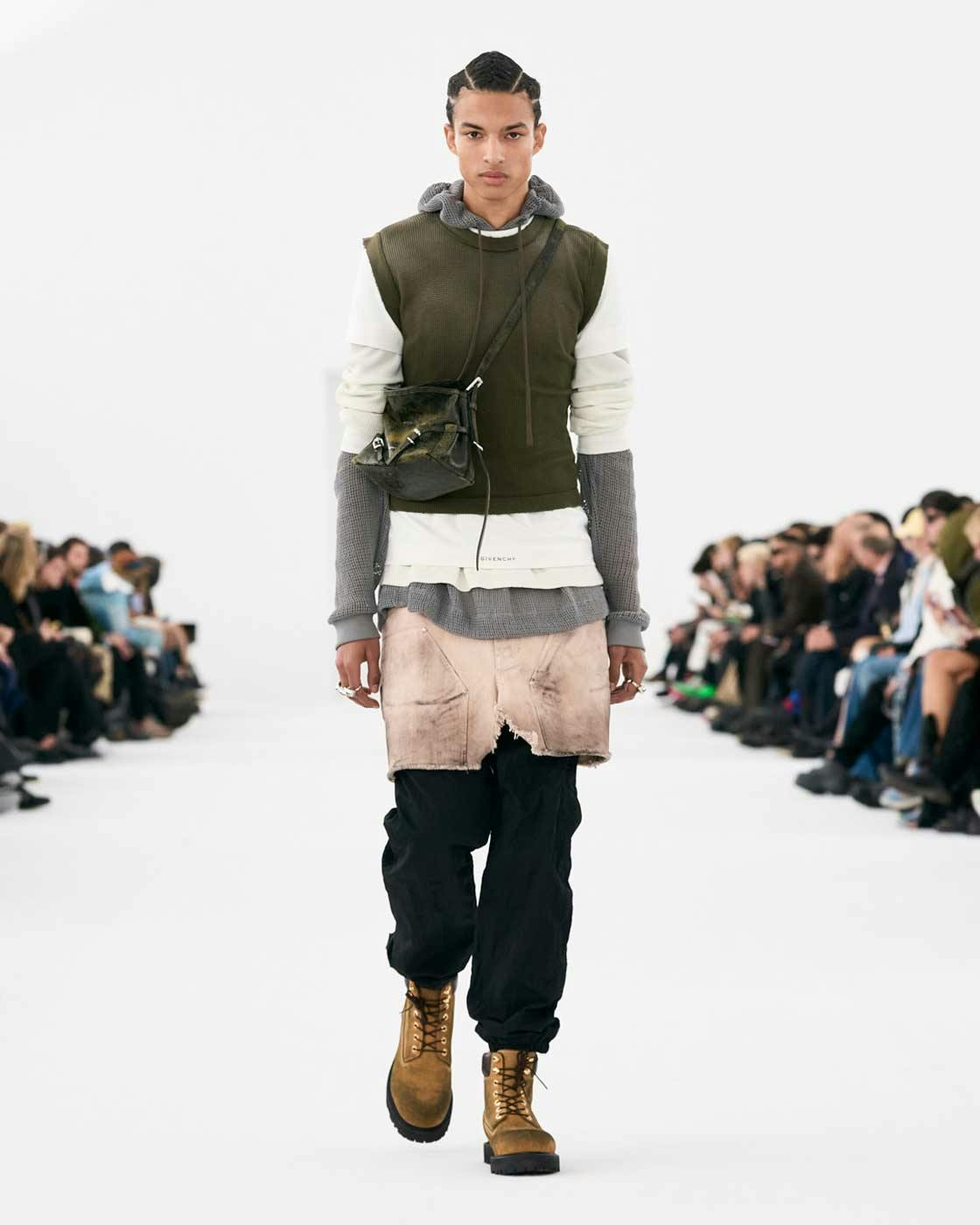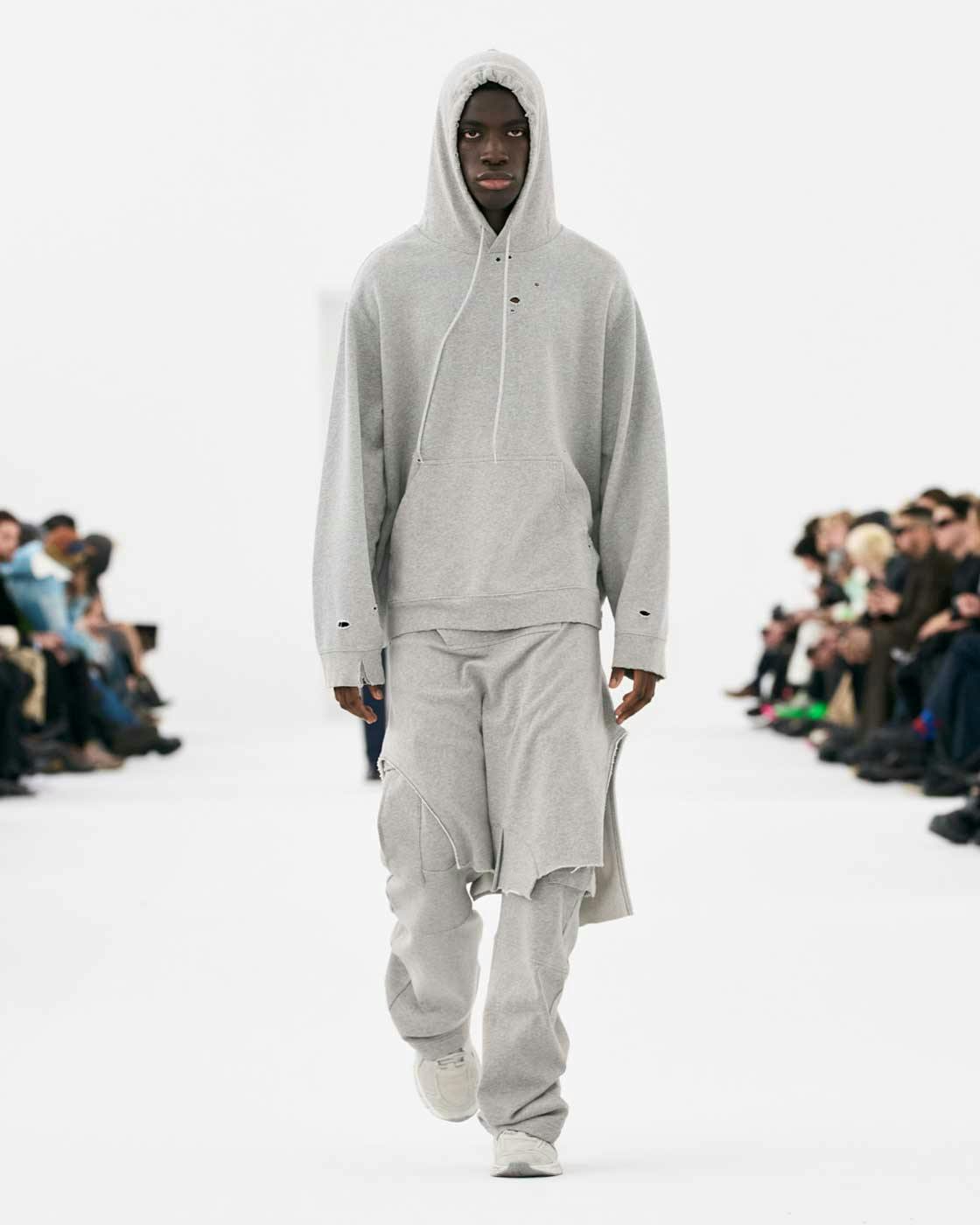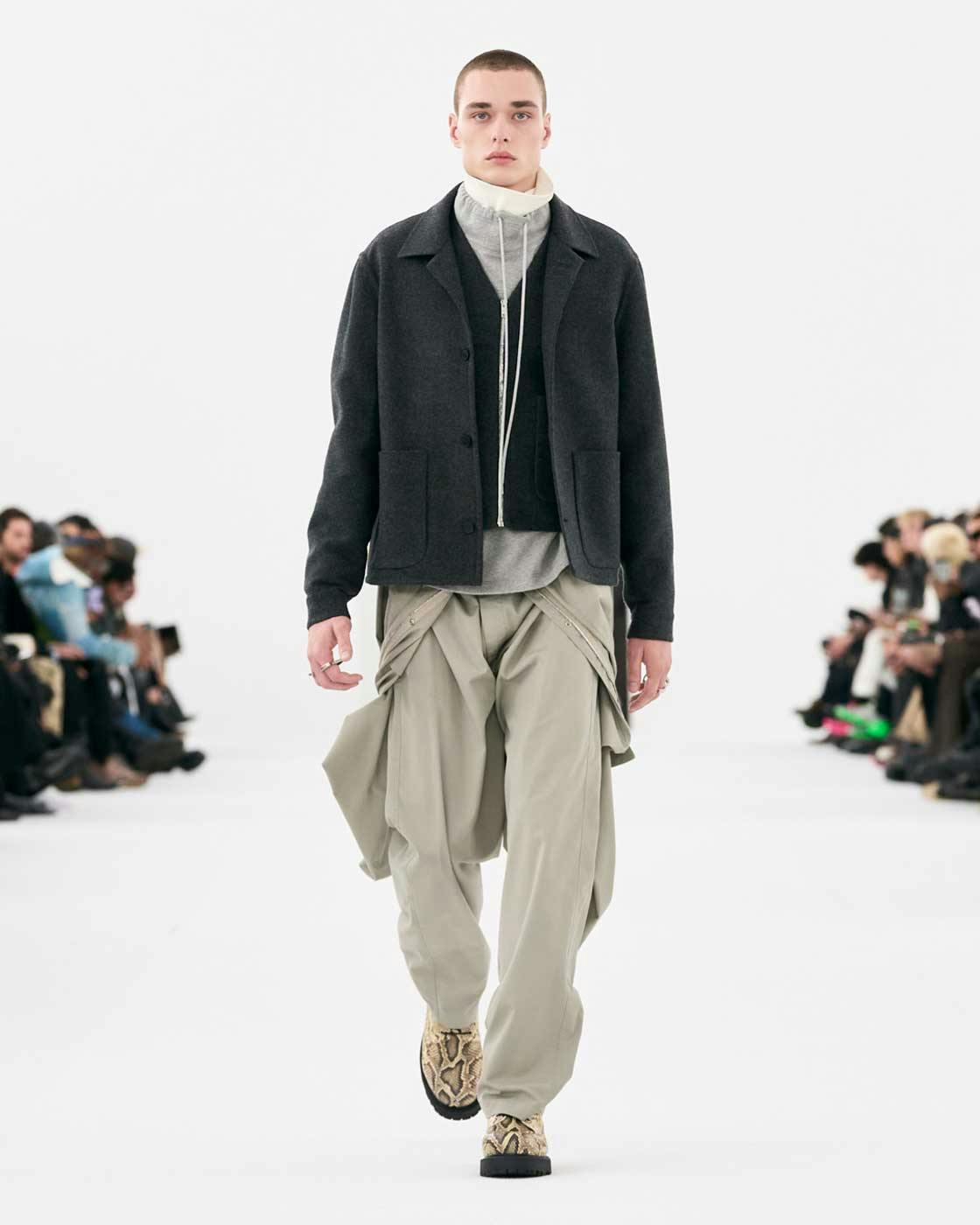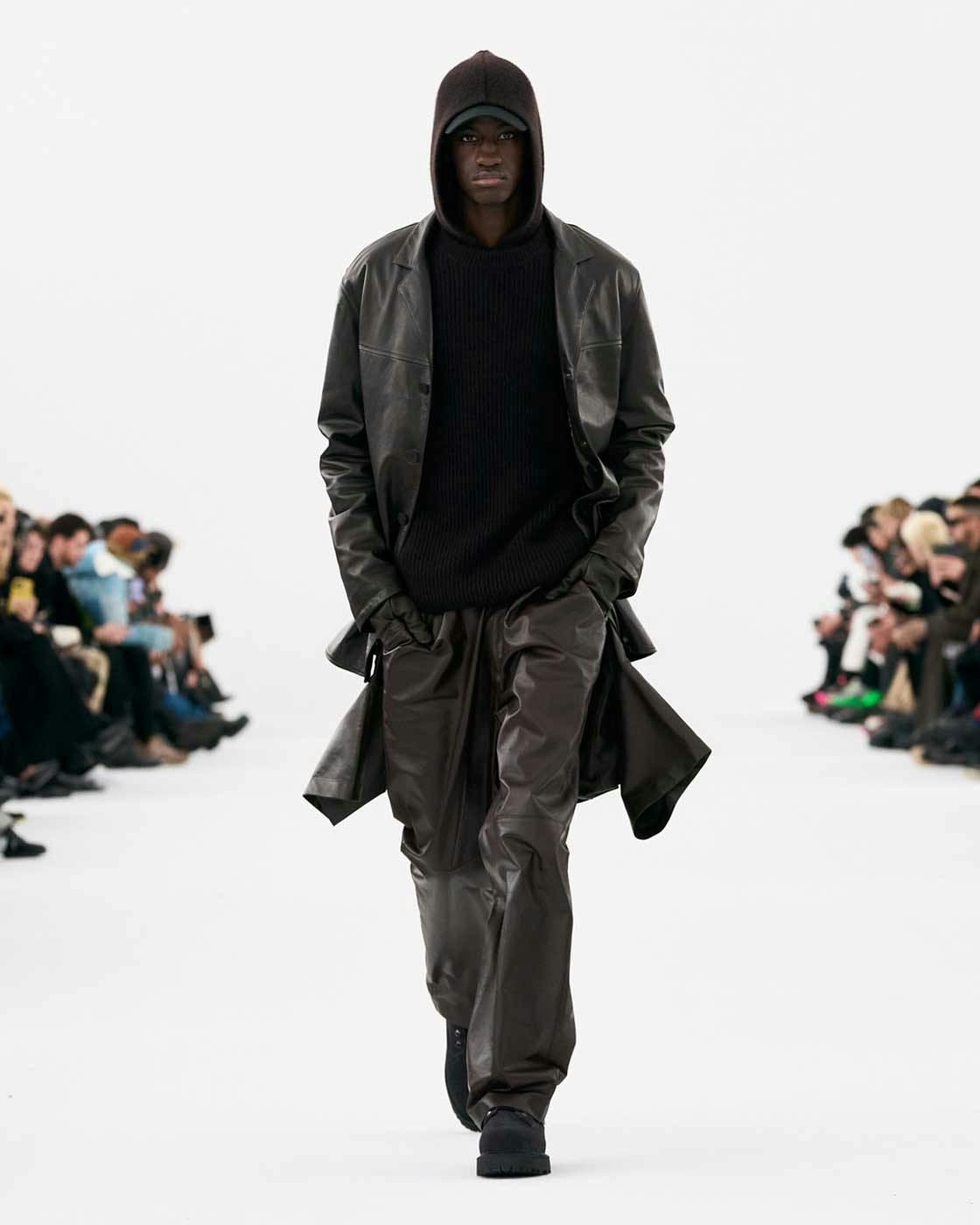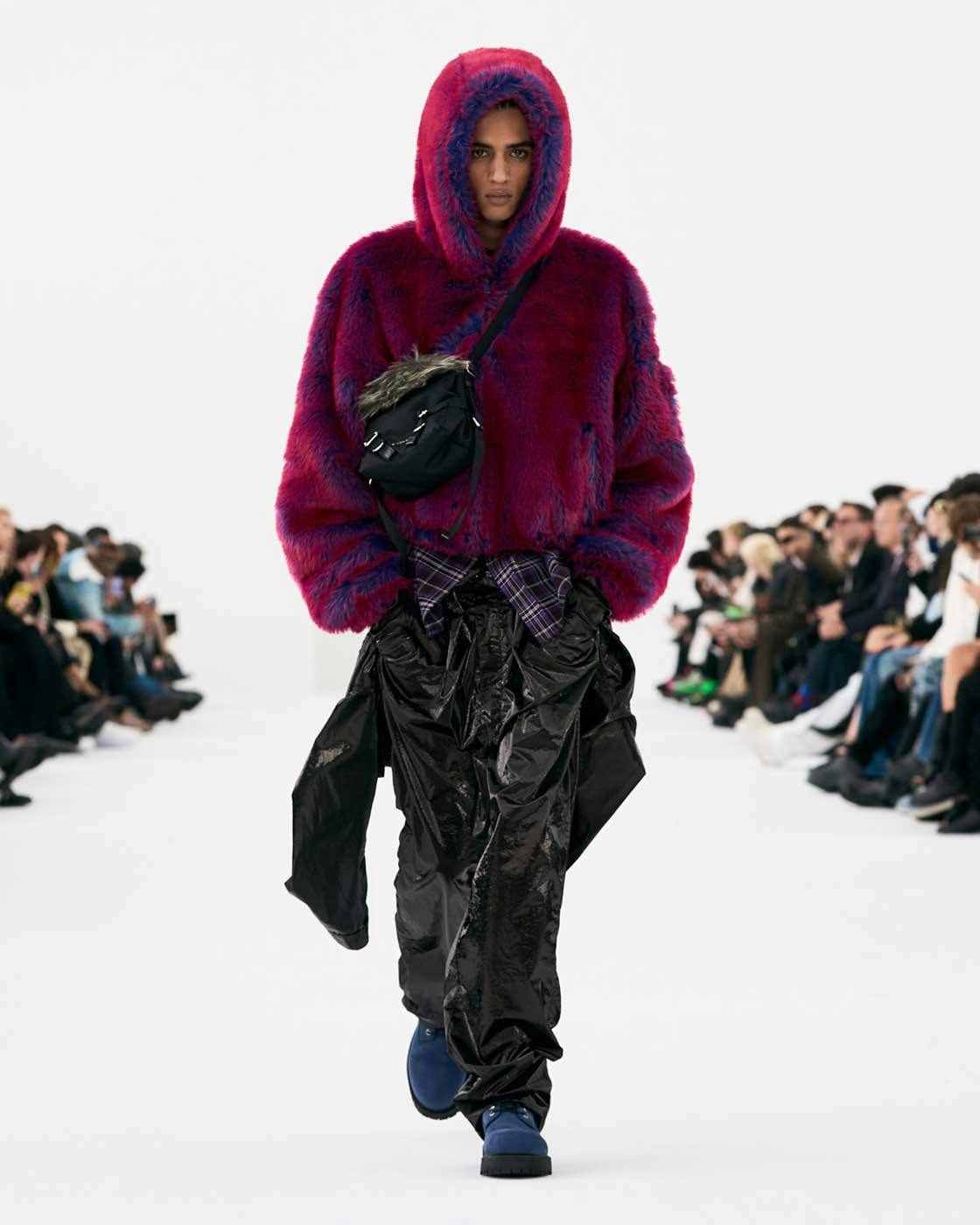 Indeed, the collection is one of Williams' more advanced Givenchy offerings. Nothing was as it seemed: Williams' blacked-out suits had squared-off power shoulders, his leather shorts zipped-off at mid-thigh, his sweatsuits deemed an "all-sweats occasion suit."
Some of Williams' signature cues cropped up throughout, like his penchant for billowing militaria, surprisingly dyed faux fur, workwear references (notice the luxe double knee pants), and ripped jeans that raise deconstruction to an art form.
"Def the best and my fav collection so far I've seen from Matthew and Givenchy," Tyga exclaimed. "Great job!!! Layers and details! Incredible."
Layers indeed: some of the show's wildest looks piled on a striking mix of unexpected non-basics, mesh-knit sweaters hidden beneath piled-on T-shirts and work pants shredded into genderless skirts.
Those skirts were perhaps the most inside that Williams' Givenchy has ever gotten: they subtly reference an archival photograph of Hubert de Givenchy, the house's founder, wearing a sweater tied around his waist.
Williams reinterpreted that image as "self-expression through the imbuement of personal gestures into clothes," which gives his collection a tangible sense of freedom. Style these disparate layers atop each other, underneath, individually, however you like.
It all comes back to personal style through wearable clothes, which is how Williams has so effortlessly hooked stylish admirers like Playboi Carti, Pusha T, A$AP Rocky, and, of course, Tyga.
They know a good thing when they see it and, once again, Williams' Givenchy is offering them a very good thing.
Shop our favorite products