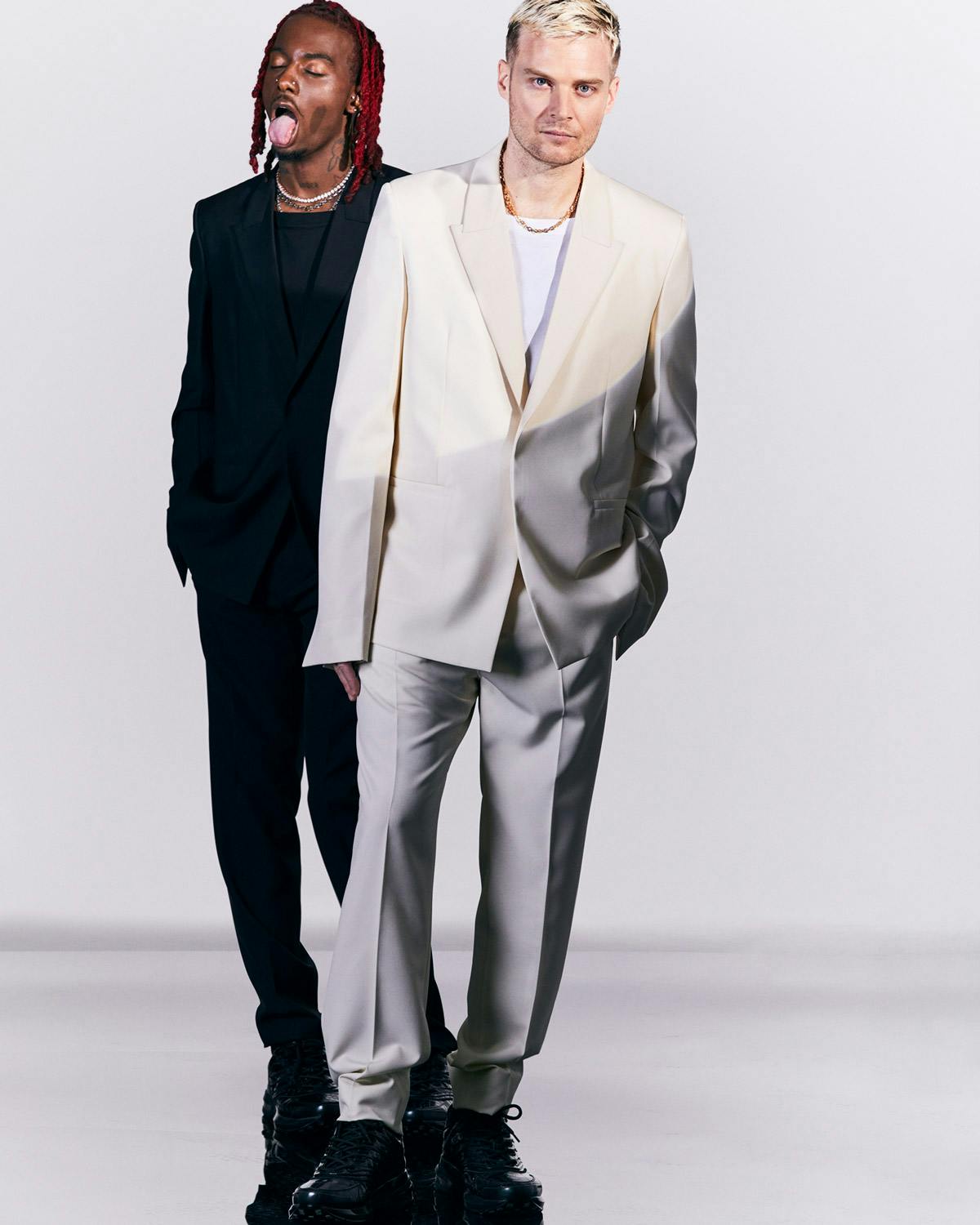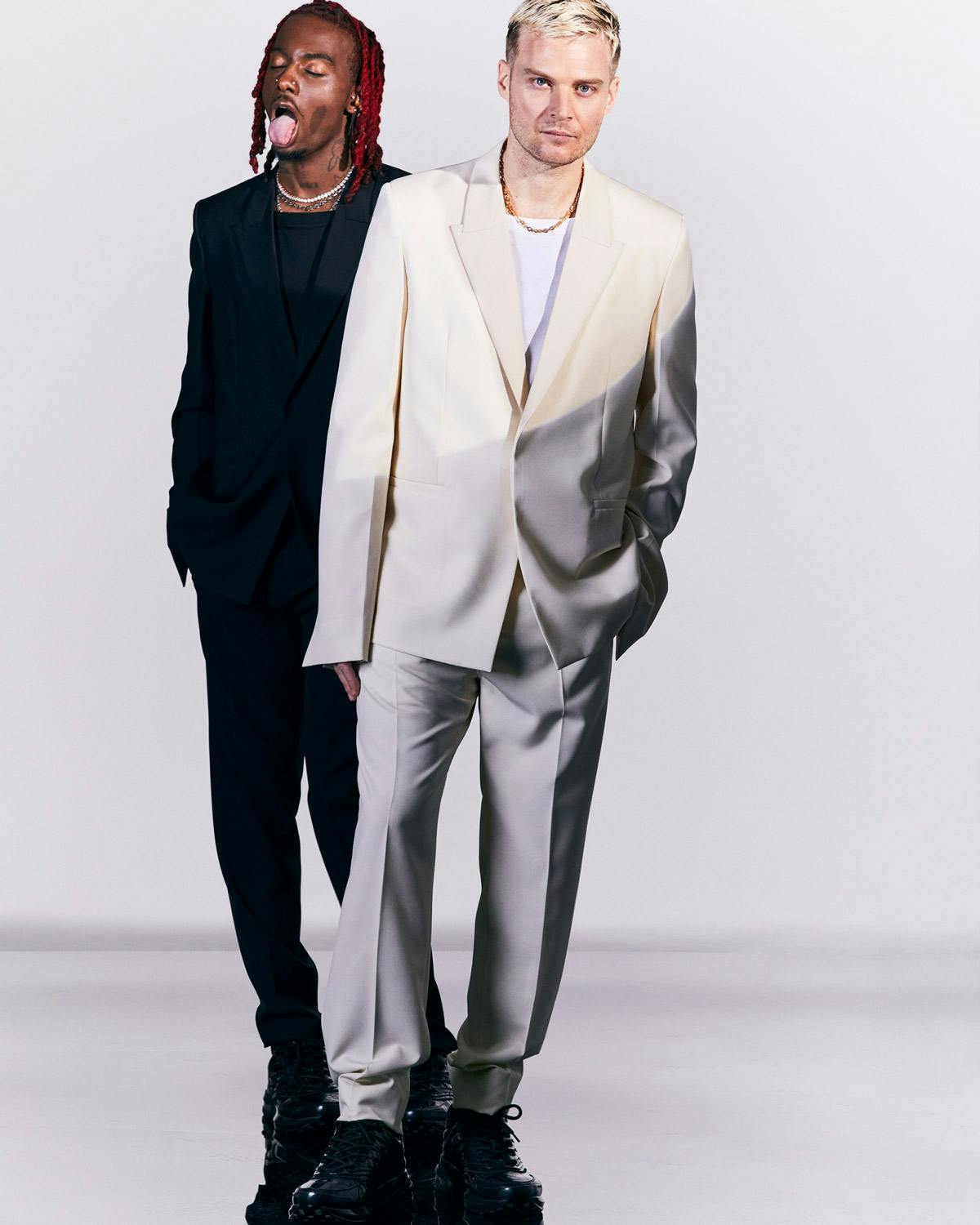 For this week's FRONTPAGE, we are ecstatic to present the cover story to the spring issue of HIGHStyle. In this freeform ode to friendship, Givenchy's creative director Matthew M. Williams and rap's innovator-in-chief Playboi Carti delve into their iconoclastic artistic partnership.
Matthew M. Williams and Playboi Carti are two forces locked in orbit. Though separated by a decade — Williams, from Pismo Beach, California, is 35, and Carti, from South Atlanta, is 24 — they speak of each other like long-lost twins. As Carti tells it, the duo met first in Miami: "Matthew came to my studio, and I was arguing with an engineer and psyching out. I thought I scared him off. The next day I called him like, 'Yo, I fuck with you, bro. Pull up on me.' Ever since then, we've been locked in. He just seen how serious I am about my work."
As Carti's star rose, what began with two artists kicking it and listening to music grew naturally into Williams contributing ideas for Carti's videos and photo shoots. It's not the first time Williams has played confidant to a major star — he spent years doing hands-on creative direction for both Lady Gaga and Kanye West. As time passes, Carti has evolved into a similarly ambitious sort of artist — though he projects chaos, he explains that his every move is calculated and considered.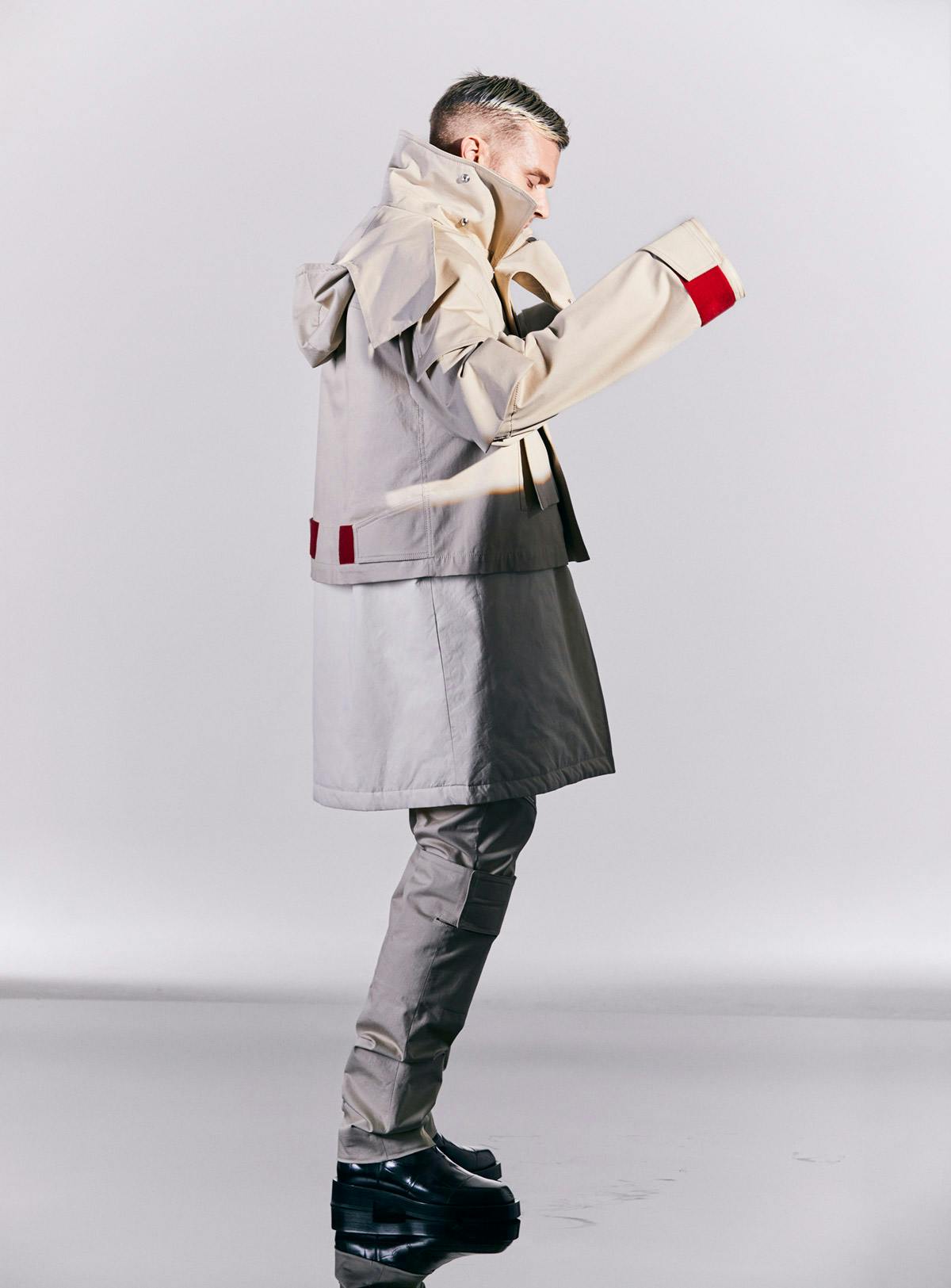 "Carti is his own creative director," says Williams. "He has his own vision. He can't be anything but himself. I'm more of a close friend that he can bounce ideas off. When I can support him and bring energy to what he's doing, whether that's helping create work, creating clothes, or bringing people in my circle to support him, that's what I do." In Carti's words, what Williams provides is "balance."
Carti sees himself as a galvanizing force for Williams. When the world was first given a peek at Williams' direction for Givenchy last fall, the message arrived via a Nick Knight–directed video set to the rapper yelping the brand's name, warping and twisting its pronunciation between the French "zhi-vahn-shee" and the Americanized "jih-venn-chee" — apt considering its new creative lead. In the months since, Carti has served as both a muse and campaign model for Givenchy. Although, he makes it clear that he is not the spokesperson type. "I'm not a yes man at all," says Carti. "If I don't like some shit, I'm gonna tell him. But it's kind of hard for Matthew to do anything I don't like."
More than collaborators, Williams and Carti view each other as friends — family, even. "Matthew is like an older brother," says Carti. "I look at his kids like they're mine, he looks at my kids like they're his, and it's just organic. I don't have that relationship with a lot of people. Matthew is very genuine. He cares about my health and my wellness. And I do for him, too."
While the pair are on different timelines — Williams has been slugging it out in the trenches of fashion, pop, and design since he was a teenager, while Carti's ascent was rapid, ignited by breakout single "Magnolia" in 2017 — both crested new heights in 2020. Williams fulfilled a lifelong dream by taking the reins of a Parisian fashion house, and Carti finally dropped the feverishly anticipated Whole Lotta Red, a 24-track gauntlet of blown-out energy blasts, on Christmas Day.
While Williams continues to define his vision for a new Givenchy, Carti is aching to tour as soon as possible. "I have to show you what this shit is when we get on the stage," he says. "I want people to feel like when you come to my show, you just step into the world of Red. Like, you're in the Matrix. I dedicated this album to just making it a fucking movement and a fucking lifestyle. A mob response will be on that stage."
With their busy itineraries overlapping for a weekend in New York, Williams and Carti took a day with us to mosh in the designer's debut collection for Givenchy and discuss the power of friendship.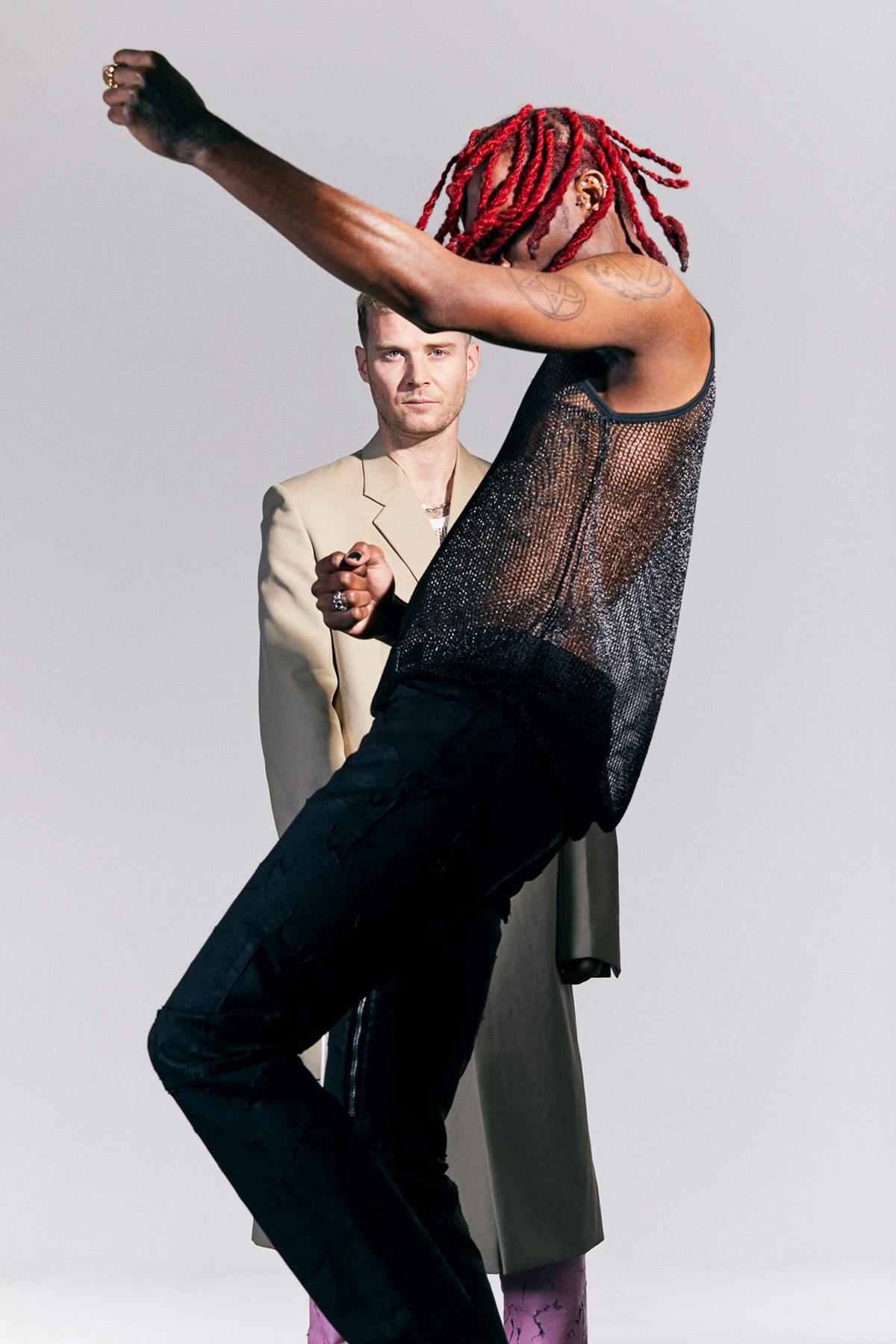 Whenever I did things for a check, it didn't feel right. There was a point in my mid-twenties where I decided I would only do things that I liked. It didn't matter if I had no money. If I'm doing things that I'm inspired by, then it's more than likely that's going to be exciting to some other people. There's no strategy other than that. Emotion is like a universal language that no one can describe, but everyone can feel. So if you make emotional clothing or emotional imagery, it can be understood by everybody.

Matthew M. Williams
If the world's going right. I'm gonna go left. If your cross is straight, then I'm gonna put my shit upside down. If you hate cigarettes, then I'm gonna smoke as many as I can. I'm anti-everything. I'm not going out my way to have people like, 'Oh, what the fuck's Carti on? Is he gay, or is he he trolling?' No, bro — I don't give a fuck. I'm being myself. I hate that I waited so long to be myself. I wish I came in like this. But if you look at my career you see little signs of that shit. Even if I wasn't wearing all black and all that shit, I always had a glimpse of this. 'Oh yeah, bro out here, he on some whole other shit' – it's always been me. From the moment I came into this game. You know what I'm saying?

Playboi Carti
We don't go a day without talking to each other. We discuss what he has going on with Givenchy and Alyx, to what I've got going on. We talk about real-life shit, about our kids and how to be good fathers. We just feed off each other. I think every piece is a reflection of me. And I think my music is a reflection of Matthew.

PC

Highsnobiety / Aijani Payne
Carti is a great muse. I believe in him so much. As a person, and an artist, and the man that he's growing into, he's such an inspiring figure for me. The music that he makes is so pure and authentic. It's a mood that I'm into and that I relate with. When I'm with him, we literally feed off each other. It's a super-important friendship in my life.

MMW
I just want to be the different person out of the whole Givenchy family. Like, I'm the one who doesn't give a fuck. I'm the one who's gonna talk his shit. I'm the loudest person in the room of Givenchy. Even when I'm not even speaking, just based off my aura, my energy. Matthew takes that and it builds him to just come up with this dope shit, and I'm right there to tell him.

PC
The brand and the house is always bigger than the designer. This isn't about me. It's about doing the best I can for the legacy of [Givenchy]. Everything I'm making needs to be good enough to stand up the test of time and be a great brick in the story of this house. I care about this company deeply already, and I'm really putting my heart and soul into it. So, now it starts to become a blend of my loves and my passions. All my work is very personal in that way, and when I do something, it's 1,000 percent. I hope I can just do this job as long as I possibly can. Everything comes to an end, but I'm not starting this job with an end in sight. If I was here for another decade or more, that would make me happy.

MMW
I'm a full rock star, bro. Like, I don't give a shit, and I just want to just prove to the world that I have so much to give with this little time that I have. If you want to be a bad guy, there's no days off. You commit to whatever your vision is and make it every day, every time someone sees you. Even if it's a fucking paparazzi pic, you're still in rock star mode, even when you're not trying to be seen. I'm on that at all times. Because vampires live forever. They look good. They never have a dull moment. You never catch a vampire off his pivot. Period."

PC
Experience the full story and others in HIGHStyle, a print magazine by Highsnobiety available on newsstands and the Highsnobiety shop now.